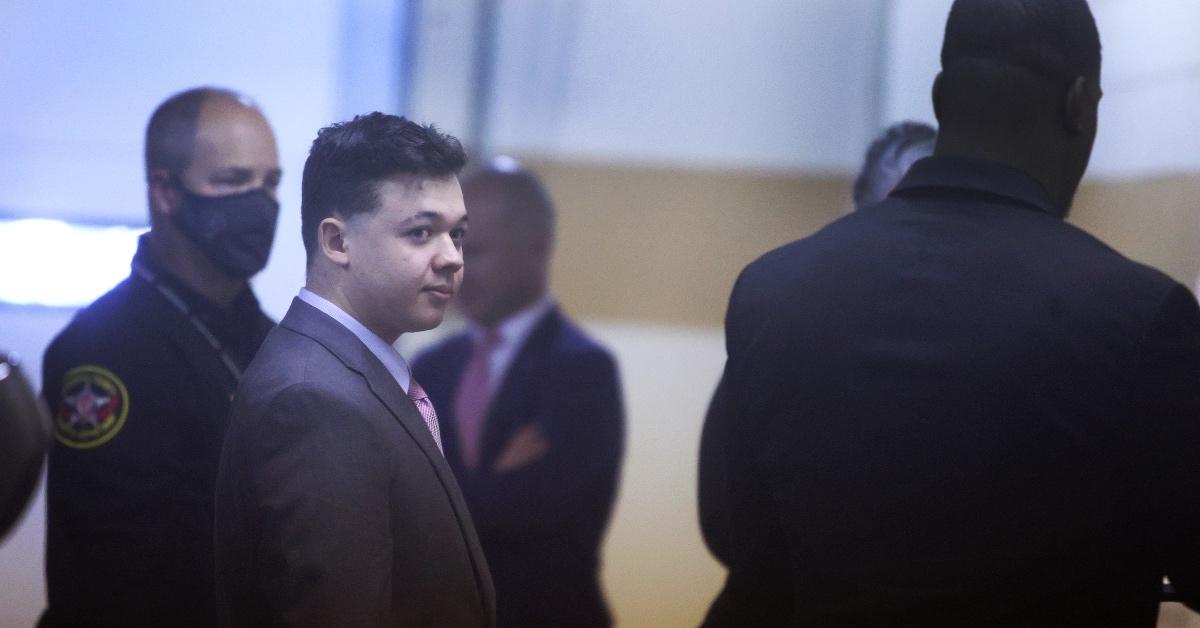 Who Is Kyle Rittenhouse's Father and Where Is He Now?
On Nov. 19, the fate of Kyle Rittenhouse's future was announced. The court determined that he wasn't guilty on all charges, which led to his acquittal. Rittenhouse, who is now 18, was facing a lengthy jail sentence among other penalties for killing two individuals and wounding another during a protest that took place last summer in Kenosha, Wisc.
Article continues below advertisement
The Rittenhouse verdict has presented many concerns surrounding the laws permitting self-defense. Many people have questioned how the court will act in the case involving Chrystul Kizer. Who are Rittenhouse's parents? Could his father's past have played a role in encouraging the teen to fire a deadly weapon?
Who are Kyle Rittenhouse's parents and where are they now?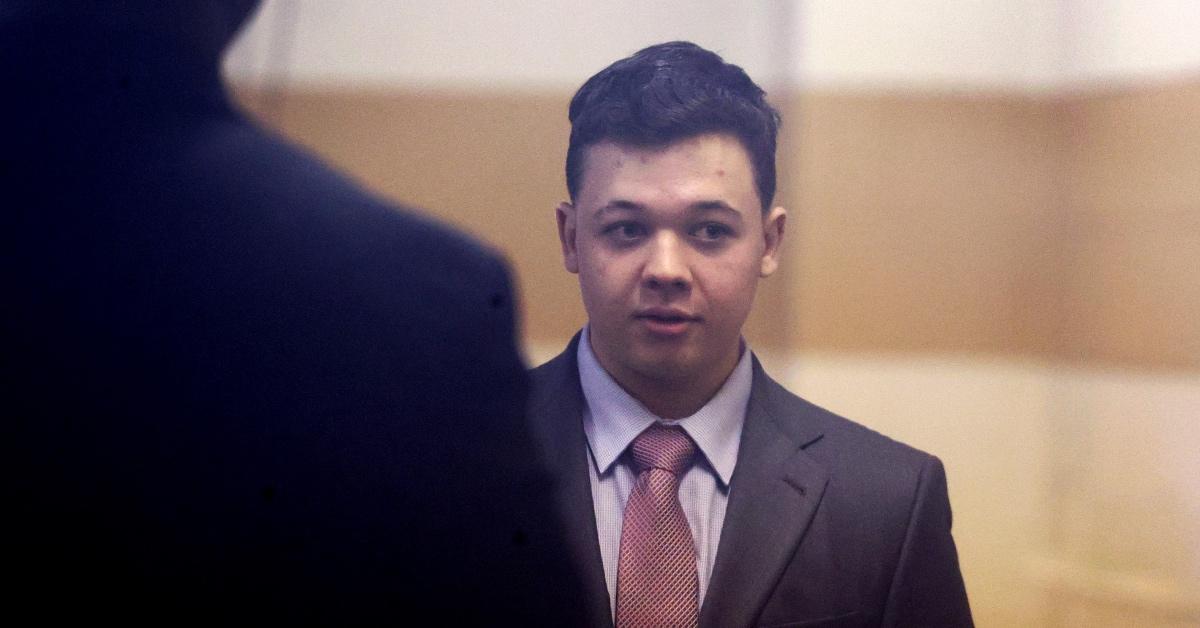 While there isn't much information circulating the internet about Rittenhouse's father, we've uncovered a grim view of who he might be. According to The New Yorker, Mike Rittenhouse worked various jobs from a machine operator to a cashier. Mike allegedly "struggled with an alcohol addiction and sometimes experimented with drugs." He was even unemployed at one point.
Article continues below advertisement
When Rittenhouse was just four years old, Mike was charged with domestic battery for allegedly punching his mother, Wendy Rittenhouse, in the stomach. Those charges were later dropped. Prior to that incident, just before Rittenhouse was born, Wendy allegedly "pleaded guilty to spitting in a neighbor's face."
The couple faced financial struggles and they were evicted on more than one occasion. Mike and Wendy eventually separated, and she went on to work as a certified nursing assistant. She played a large role in her son's case, going as far as setting up a legal defense fund called "FreeKyleUSA."
Article continues below advertisement
The whereabouts of Rittenhouse's father, Mike, and his mother, Wendy, are unknown and will likely remain that way given the recent verdict that was reached. Since the incident unfolded, Rittenhouse's family has received a great deal of criticism and death threats.
Gun-control doesn't seem to exist in the Rittenhouse household.
It wasn't impossible for Rittenhouse to get his hands on a gun while living under his mother's supervision. According to The New Yorker, Rittenhouse would spend time with his sister's boyfriend, Dominick Black, who purchased a Smith & Wesson for him in May 2020. Rittenhouse supposedly gave Black the money to buy him the weapon.
Article continues below advertisement
While there wasn't any hesitation from Black to purchase a weapon for Rittenhouse, Black's stepfather did stipulate that the rifle be "kept in a locked safe at his house in Kenosha." On the day of the protest, the same day that Rittenhouse shot and killed two men, Black's stepfather had reportedly removed Rittenhouse's rifle from the safe.
The gun was later retrieved from the stepfather's home and while this made Black "uncomfortable," he told detectives that if he had stood in Rittenhouse's way, he "would have threw a fit."
Article continues below advertisement
The Rittenhouse family will likely remain out of the spotlight as a result of the recent verdict.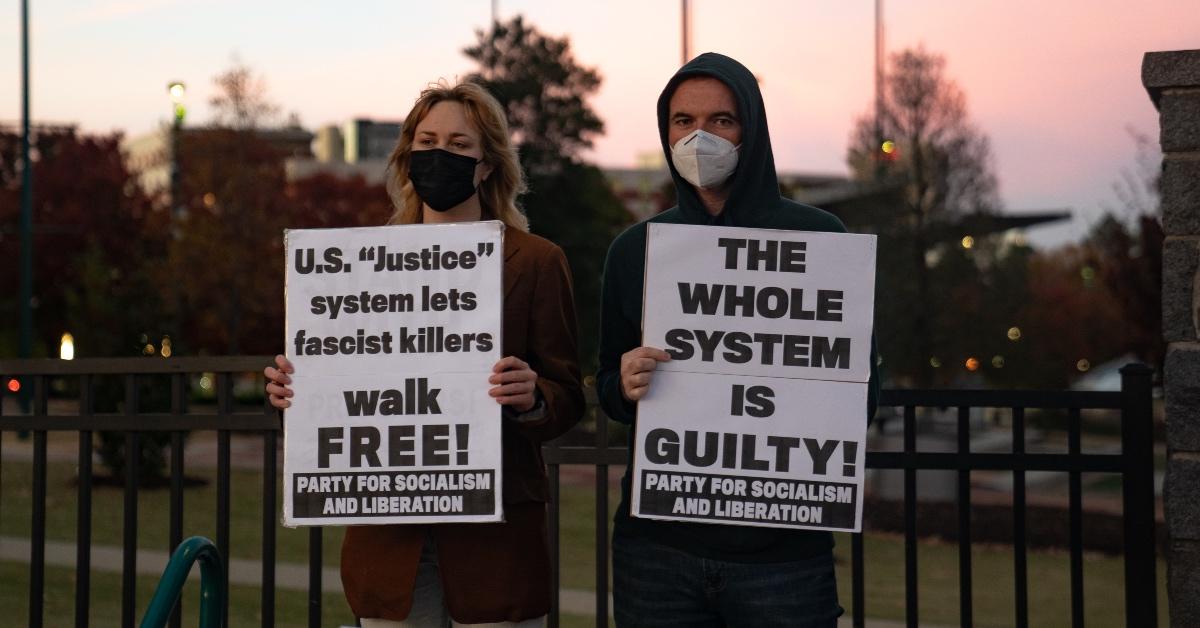 The Rittenhouse verdict brings into question when and how self-defense laws can be invoked. Rittenhouse managed to convince the jury through his recount of the incident that he was defending himself against violent protestors.
However, many people still think that the teen unlawfully possessed an AR-15 semi-automatic rifle and incited violence only to be able to turn his deadly weapon against individuals protesting over police brutality.
According to Lloyd Simpson, who is an organizer with Detroit Will Breathe, Rittenhouse "went there to defend state-sanctioned violence by enacting his own," reports Detroit Free Press. Simpson added that the verdict was merely "the state thanking him for his service as a violent white vigilante."