Steve Bannon Skipped His Deposition—Where Is He Living?
After missing his scheduled deposition, many people wonder where Steve Bannon is living. Is he hiding somewhere?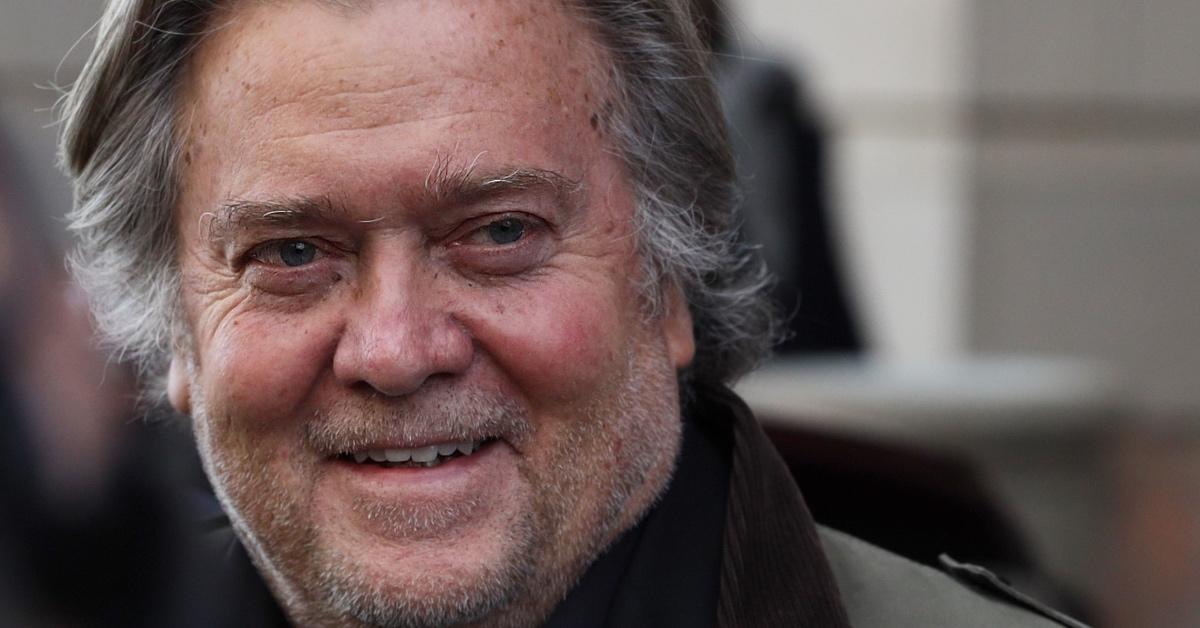 Steven Bannon is an American political strategist who served as former President Donald Trump's adviser. Bannon worked for Trump up until he was reportedly fired in 2017 after "falling foul of Trump and his family." Bannon was born in Norfolk, Va., but grew up in Richmond.
Article continues below advertisement
Article continues below advertisement
Bannon later relocated to Los Angeles followed by New York, which leaves both as potential places for him to be residing. Florida is another option considering that Bannon was registered to vote there. Bannon, unlike other presidential advisers, is viewed as "a man with no fixed address," according to The Washington Post.
Why are Steve Bannon's whereabouts so important?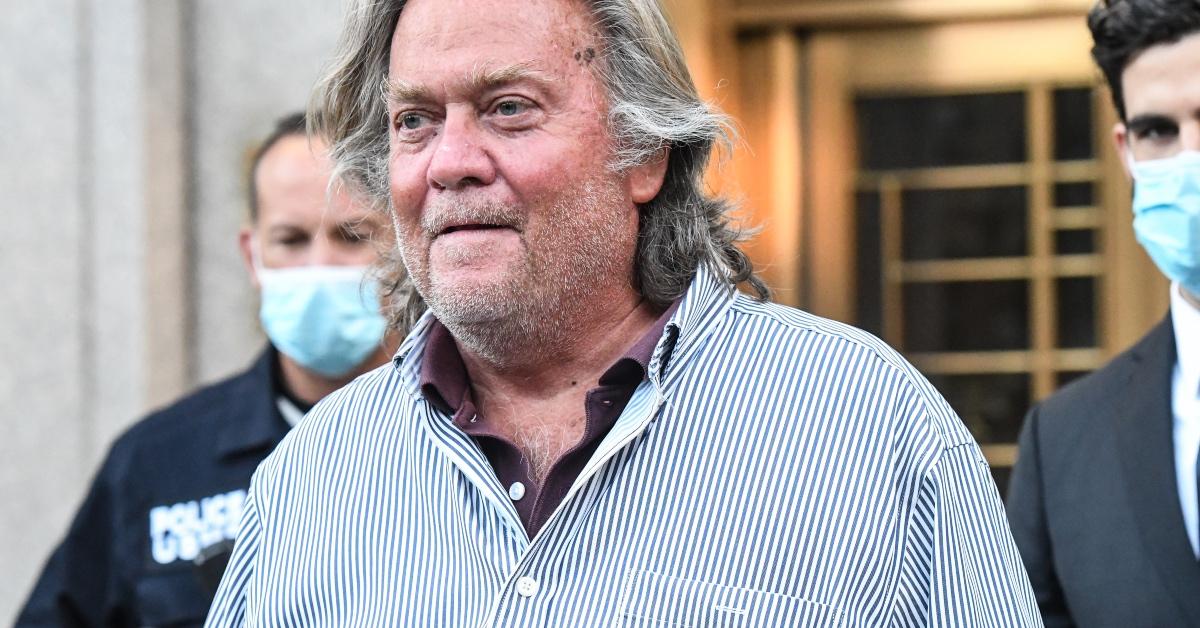 On Oct. 14, Bannon didn't show for a deposition held before the House committee. A subpoena had been issued in relation to the Jan. 6 riot in the U.S. Capitol. Bannon was asked to "produce any permits and documents related to planning, financing, objectives and communications for the pro-Trump January 6 rally," but failed to comply with the request, according to CNN.
Article continues below advertisement
Prior to the deposition being held, Bannon's lawyer stated in an email obtained by CNN that his client wouldn't be complying with the House committee's investigation into the riot citing "executive privilege" as the reason.
Robert Costello, Bannon's lawyer, also stated in the email that "the executive privileges belong to President Trump" and "we must accept his direction and honor his invocation of executive privilege." The email said, "Mr. Bannon is legally unable to comply with your subpoena requests for documents and testimony."
Article continues below advertisement
Article continues below advertisement
Can Bannon invoke executive privilege in regard to the U.S. Capitol riot?
"Executive privilege" extends to individuals who work closely with the U.S. president along with the president himself. It essentially allows these individuals to withhold certain information from the courts and the legislative branch—which includes Congress unless a court ruling orders them to turn over the confidential information.
Despite Bannon's attempt to withdraw himself from the investigation into the Jan. 6 riot using executive privilege, it might not be enough to protect him. Bannon wasn't working with former President Trump at the time the riot occurred.
Article continues below advertisement
Congress prepares to file criminal contempt charges against Bannon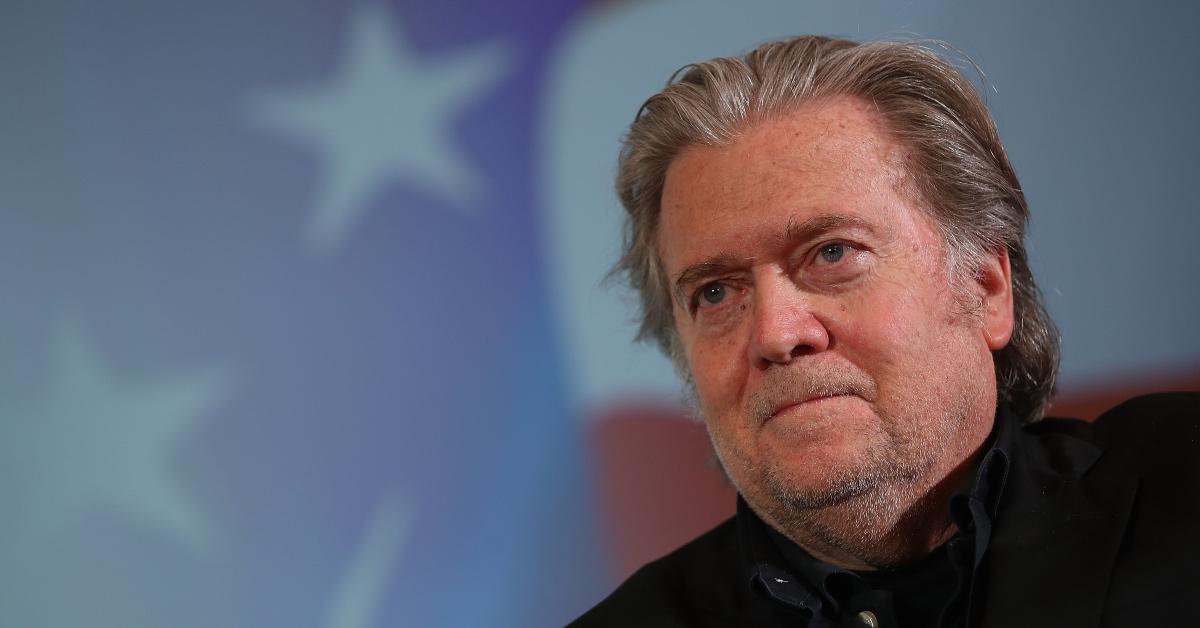 Reportedly, Congress is preparing to file criminal contempt charges against Bannon for his failure to comply with the subpoena that was issued. At night on Oct. 19, sources reported that committee members "blasted Bannon for refusing to cooperate with the panel's probe." The House is scheduled to vote on the criminal contempt report on Oct. 21.
Article continues below advertisement
If passed, the criminal contempt report would get referred to the Department of Justice, reports CNN.
Article continues below advertisement
Bannon's past issues with the law
Bannon was arrested in 2020 but later cleared of criminal charges connected to the alleged scheme behind the "We Build the Wall" campaign. He was involved with the non-profit organization that created the campaign that raised more than $25 million. The organization promised that the money would go toward building a wall along the U.S. and Mexico border.
Those involved in the alleged scheme had been accused of funneling hundreds of thousands of dollars from the online crowdfunding campaign, using it for personal gain.