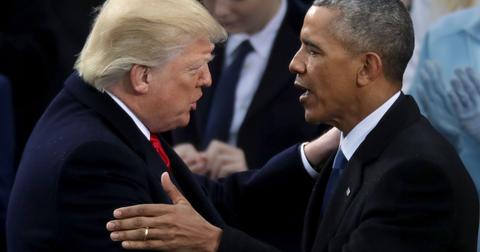 Did U.S. Stock Markets Do Better Under Obama or Trump?
By Mohit Oberoi, CFA

Updated
Article continues below advertisement
Stock returns during Trump's presidency
Trump was inaugurated the 45th U.S. president on Jan 20, 2017. That day, the S&P 500 closed at 2,279.55, rising 0.34 percent. Between Trump's inauguration date and the announcement of Biden's victory, the S&P 500 has gained 54 percent, and between the two election result dates, the S&P 500 has gained 64 percent, or 13.2 percent annualized. Under Trump's tenure, U.S. stock markets have reached record highs, likely because of his administration's tax cuts and regulatory easing.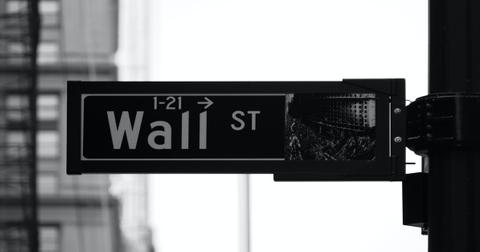 Article continues below advertisement
How did Trump's policies impact U.S. stock markets?
While most global markets are down this year, U.S. stock markets have recovered from their March lows and hit record highs—they're at the top worldwide, performance-wise. The fat stimulus package the Trump administration announced earlier this year propelled markets higher.
During the campaign @realDonaldTrump warned that if @JoeBiden won the stock market would crash. Well Biden won and the stock market soared. This shows that the bull market has nothing to do with Trump or any of his policies. It's a bubble of the Fed, by the Fed and for the Fed.

— Peter Schiff (@PeterSchiff) November 5, 2020
Article continues below advertisement
Changes announced by Fed chairman Jerome Powell, who hasn't had the best of relations with Trump, also boosted markets. Powell announced unprecedented monetary policy easing, pivoting from the Fed's inflation-targeting approach.
That said, not all of Trump's economic policies were appreciated by stock markets. In 2018, U.S. stock markets tumbled as Trump escalated the trade war with China and several other trading partners. The tit-for-tat tariffs and U.S.-China tensions pressured U.S. stock markets, which react to uncertainty. The Biden administration may find it hard to reverse Trump's anti-China rhetoric.
Article continues below advertisement
As of today's close, the stock market had gained 44% during Trump's presidency.

At this same point in Barack Obama's presidency, stocks were up 75% amid recovery from the Great Recession.

— Ana Cabrera (@AnaCabrera) October 30, 2020
How did markets perform under Obama's presidency?
Barack Obama was inaugurated the 44th U.S president on Jan. 20, 2009, and was elected president on Nov. 4, 2008. When Obama took office, the S&P 500 closed at 805.22, down 5.2 percent from its previous closing. However, on Obama's election day, the S&P 500 gained 4.1 percent.
Article continues below advertisement
The S&P 500 gained 112 percent over the eight years between when Obama was elected in 2008 and when Trump was elected in 2016, marking an annualized return of 9.8 percent. During Obama's eight-year presidency, the S&P 500 gained a cool 182 percent and returned 13.7 percent annualized.
However, we should remember that the global financial crisis at that time prompted some wild moves in markets. Under Obama's first term, markets were coming off their 2008 lows.
Article continues below advertisement
The Dow Jones Industrial just closed above 29,000! You are so lucky to have me as your President😉With Joe Hiden' it would crash😧

— Donald J. Trump (@realDonaldTrump) September 2, 2020
How will stock markets perform under Biden's presidency?
It's still too early to call how U.S. stock markets will perform under the Biden administration. Many believe that his tax proposals—both on income tax and capital gains tax—will be negative for the market.
Furthermore, Biden will become U.S. president when valuations are running at multiyear highs. Given those elevated valuations and the COVID-19 pandemic, it could be difficult for U.S. stock markets to deliver the kind of performance they did under Biden's last two predecessors.