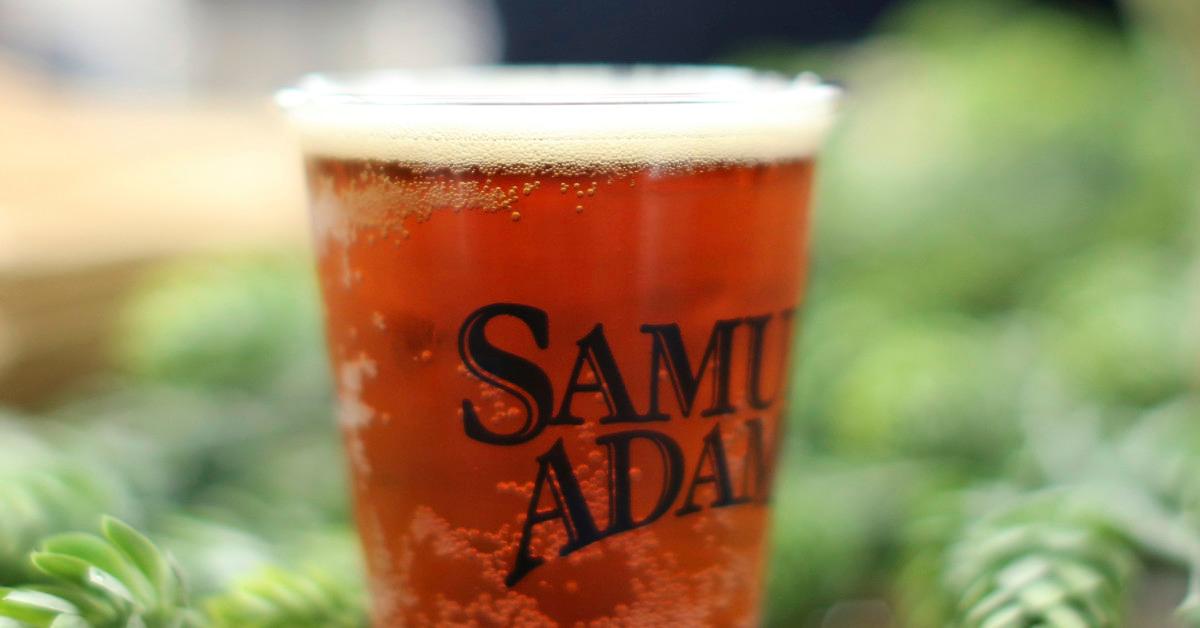 Sam Adam's New, Limited-Edition Utopias Beer Is Illegal in 15 States
If you're looking for where to buy Sam Adams Utopias, you should know that 15 U.S. states aren't exactly "utopias" for the limited-edition ale. That's because the latest Utopias' alcohol content makes it illegal in Alabama, Arkansas, Georgia, Idaho, Missouri, Mississippi, Montana, North Carolina, New Hampshire, Oklahoma, Oregon, South Carolina, Utah, Vermont, and West Virginia, according to CNN.
Article continues below advertisement
Why? Utopias boasts a 28-percent alcohol content by volume, five times that of the typical American beer.
Once Utopias goes on sale on Oct. 11, you can use the Beer Finder tool on the Samuel Adams website to find retail locations selling the potent brew in states that allow it. You might have to act fast, though—CNN reports that the Boston Beer Company, the brewery behind the Samuel Adams brand, only releases about 13,000 bottles of each Utopias edition. This year's Utopias will set you back, too: the suggested retail price for the 25.4-ounce bottle is $240.
Article continues below advertisement
Sam Adam calls the 2021 Utopias "an extreme barrel aged beer"
According to the Samuel Adams website, the new Utopias is "an extreme barrel aged beer that pushes the limits of barrel aging." The Boston Beer Company used proprietary blending techniques to concoct Utopias from three malt varieties—Samuel Adams pale malt, Carmel 60, and Munich—and three types of German Noble hops—Spalt Spalter, Hallertau Mittelfrüh, and Tettnanger.
The company also used Scandinavian aquavit barrels and muscat barrels in the new Utopias' aging process, and included Vermont maple syrup as a special ingredient, according to the website. Plus, the beer was finished with 2,000 pounds—a literal ton—of cherries, a press release touts.
Article continues below advertisement
The result? "A deep rich malty smoothness reminiscent of a vintage port, cognac, or fine sherry," according to the Samuel Adams website. The site also suggests some (very specific) pairings for the ale: clam chowder, Cobb salad, fish and chips, mango-chili chicken, pineapple upside-down cake, and fruit-topped bread pudding.
Article continues below advertisement
You can also bid on a Utopias bottle signed by the Inspriation4 crew
Samuel Adams founder and brewer Jim Koch is auctioning off his personal first bottle of the 2021 Utopias, which will be autographed by Koch and the crew of SpaceX's Inspiration4, the first all-civilian spaceflight.
The auction—which is hosted on CharityBuzz and ends on Sep. 23—benefits St. Jude Children's Hospital. And the winner of the auction, along with a guest, will also get airfare and accommodations in Boston, Mass., so they can visit the Samuel Adams Boston Brewery. As of the time of this article's writing, with just under three days left for bidding, the current bid is $4,500.
"We pioneered the barrel-aging and blending process of Utopias almost thirty years ago and continue that time-honored tradition today," Koch said in the press release. "Since the introduction of Utopias in 2002, brewers have explored uncharted territory with each brew, experimenting with different kinds of aging barrels, new flavors, and different blending techniques. The result is always special, spirited, and worth waiting for."