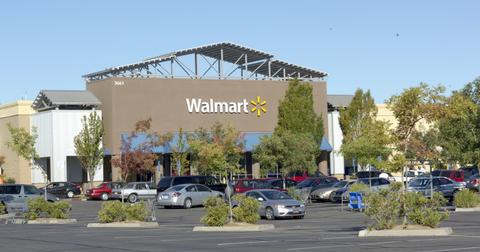 Where Is Walmart Opening Drive-In Theaters?
By Ruchi Gupta

Updated
Retail giant Walmart is converting dozens of its store parking lots into drive-in movie theaters. Walmart is doing this for the first time ever. Many businesses are going to great lengths to attract customers during the COVID-19 pandemic.
Walmart has lined up more than 320 movies, including many classic blockbusters, to screen at its drive-in theaters. The company's outdoor cinema movies will also be accompanied by a number of other short films.
Which movies will play at Walmart's drive-in theaters?
The list of blockbuster movies that will screen at Walmart drive-in theaters includes Black Panther, Spy Kids, Spider-Man: Into The Spider-Verse, and Pokémon Detective Pikachu. The other movies are Wonder Woman, The Lego Batman Movie, and Teen Titans GO! To the Movies.
The short films that Walmart drive-in theaters will show ahead of every big movie screenings include Marooned, Brooklyn Breeze, Crow: The Legend, Looney Tunes' Boo! Appetweet, and Fire in Cardboard City.
Walmart's drive-in theaters will show movies from Aug. 14 to Oct. 21. Parking space booking opened on Aug. 5.
There's never been a better time for a drive-in. 😄 Get ready for some family fun in the parking lot of 160 stores nationwide with ~free~ movies like Black Panther, Spider-Man: Into the Spider-Verse, Back to the Future, and more. #WalmartDriveIn

— Walmart (@Walmart) August 5, 2020
Which Walmart stores are hosting drive-in theaters?
Walmart's drive-in theaters will roll out at 160 stores across the country. The company has picked its supercenter locations for the drive-in theaters.
Walmart's drive-in theater showings will kick off across several cities including Houston, Liden, N.J., Pinellas, Fla., Olathe, Kans., and Streamwood, Ill.
Walmart has picked cities including Evansville, Ind., Columbus, Ga., Denison, Tx., Sedalia, Mo., and Morgantown, W.V. to host the final leg of its outdoor cinema screenings.
How much does it cost to attend a Walmart drive-in theater?
There is no cost to attend Walmart's drive-in movies. Walmart said that setting up the pop-up cinemas is a way to create a fun experience for customers during the COVID-19 pandemic.
"The Walmart Drive-in is one small way we're supporting the communities we serve," said Janey Whiteside, Walmart's chief customer officer.
Although Walmart's drive-in movies are free to attend, they should draw more traffic to Walmart stores, which could boost the retailer's sales. Walmart has stepped up its competition with Amazon to attract shoppers during the COVID-19 pandemic.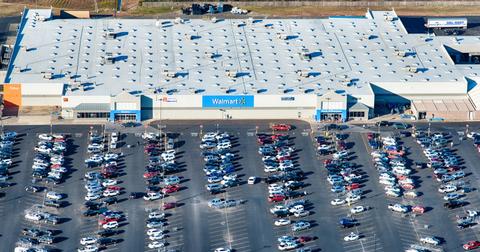 Where are Walmart drive-in theaters?
You can find out more details about specific locations and dates for Walmart's drive-in theaters on a special website that the retailer has set up for the program. People who want to attend the screenings can also reserve a parking space through the website.
Walmart requires that drive-in theater attendants obtain the free tickets in advance. The company will not issue tickets at the gate. Also, Walmart will require that attendants wear a mask if they step out of their car.
Finally, Walmart is working with the Tribeca Film Festival to select movies and films for its drive-in theaters.
Other companies get creative amid the COVID-19 pandemic
Kraft Heinz is another company that has gotten creative with its product rebranding and promotions to boost sales during the COVID-19 pandemic. For example, the company is promoting its Mac & Cheese product for breakfast. Although Kraft usually markets Mac & Cheese as a dinner meal, parents have been making it for their kids at breakfast amid the COVID-19 pandemic. People's eating patterns and preferences have changed due to lockdowns and remote work environments.
Dairy producers have also become more creative with their marketing by reintroducing the popular "Got Milk?" ads. The dairy industry is using funny social media stunts by celebrities to boost milk sales. The COVID-19 pandemic has caused more Americans to eat out less and cook meals at home, which drives the demand for milk.