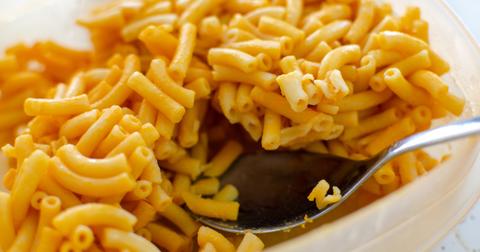 Kraft Rebrands Mac & Cheese, Breakfast Sales Slump Amid COVID-19
By Ruchi Gupta

Updated
Businesses are trying to be creative to survive and flourish amid the COVID-19 pandemic. Kraft Heinz decided to rebrand its popular Mac & Cheese dinner product. For the first time ever, Kraft has replaced 'Dinner' with 'Breakfast' on its Mac & Cheese boxes.
Other companies are being creative to drive sales. American daily producers have also revived the iconic 'Got Milk' ads to try to boost milk sales during the COVID-19 pandemic. However, Kraft is only rebranding its Mac & Cheese for a limited time.
Kraft rebrands Mac & Cheese in a limited-time breakfast promotion
Usually, Kraft sells its Mac & Cheese product as a dinner meal. However, parents have adopted the product for breakfast during the COVID-19 pandemic. In a recent survey, Kraft discovered that 56% of parents give their children Mac & Cheese as a quick meal for breakfast.
Kraft hopes that rebranding Mac & Cheese will help it capitalize on the emerging breakfast trend to boost its current and future sales.
How is Kraft Heinz promoting Mac & Cheese?
Kraft has come up with creative ways to promote Mac & Cheese for breakfast. For instance, the company has opened a contest on social networks for people to win a box of the rebranded Mac & Cheese. People who use 'Mac & Cheese for breakfast' hashtags could win a free box. The promotion is open on Twitter, Instagram, and Facebook. Besides social media, people can also join the Mac & Cheese for breakfast giveaway on Kraft's website. The contest opened on Tuesday and will run through Friday.
Kraft has also brought a charity aspect to the Mac & Cheese rebranding campaign. The company will donate up to 1 million Mac & Cheese boxes to Feed the Children, a charity organization, as part of the promotion.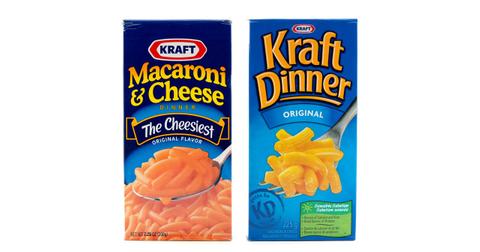 Why COVID-19 has hurt breakfast sales
Lately, households have been adopting Kraft Mac & Cheese as a breakfast option. Various companies and restaurants have been recording a decline in breakfast sales during the COVID-19 pandemic.
Remote work has become more popular, which has a negative impact on breakfast demand at fast-food restaurants. Across various industries, companies in the tech sector like Twitter and Facebook as well as the energy sector like power grid operators have allowed their staff to work from home to maintain social distancing and help curb the spread of the coronavirus. People's eating patterns have shifted to later in the morning, which leads to less traditional breakfast choices. Since more people have been making breakfast at home for themselves and their families, they want food that can be prepared quickly.