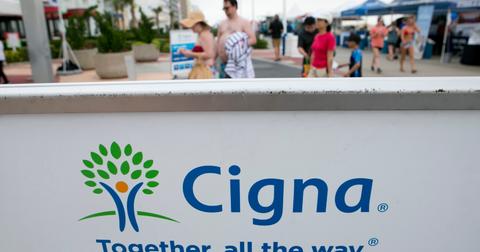 Cigna's Stock Split History: Is Another Split Due in 2020?
By Mohit Oberoi, CFA

Updated
Stock splits have made headlines this year, with both Tesla and Apple seeing their stock rally after they announced stock splits. Cigna stock is underperforming the S&P 500 this year, but has risen 376 percent over the last ten years. Typically, companies split their stock when its price gets too high for retail investors. When will Cigna stock split, and would a split make a difference to investors?
Article continues below advertisement
Cigna's stock split history
Cigna was formed in 1982 after a merger between Cigna and Express Scripts. The company announced its first stock split 16 years later, a three-for-one split with a record date of May 4, 1998. Cigna stock started trading at the split-adjusted price on May 15 that year.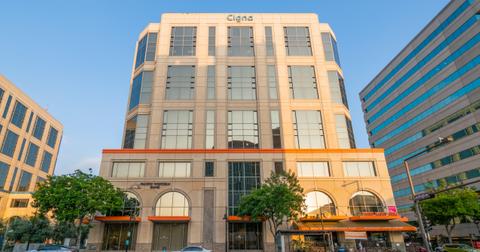 Article continues below advertisement
Cigna's second stock split, another three-for-one split, was announced in 2007. It had a record date of May 21, and the stock traded for the split-adjusted price on June 4, 2007. Cigna's stock price was around $55 on the split record date.
Cigna's stock price history
If we compound Cigna's last stock split price at 5 percent, the price would be around $106 at current dollar rates. Therefore, Cigna's stock price today is higher than it was at the time of its previous two splits.
Article continues below advertisement
If $AMZN wants to hold above 3000, it probably should announce that 30-for-1 stock split. :)

— JasonLeavitt (@JasonLeavitt) October 30, 2020
Cigna stock looks ripe for another split now based on its price. Also, there was a time gap of around nine years between the two splits. It's now been more than 13 years since Cigna's last split.
Article continues below advertisement
That said, corporate actions such as splits, bonuses, and dividends are at the board of directors' discretion—there's no certainty that Cigna will announce a split. However, after Tesla and Apple stock skyrocketed on the companies' split announcements, a lot of shareholders may pressure companies to split their stock.
It's also worth noting that splits don't add much long-term value. Fundamentally, a stock price falls in proportion to the stock split, even as the number of shares you're holding increases. But then again, the current stock market is running on the massive liquidity the Fed has unleashed. What better way to increase your stock liquidity than going for a stock split?