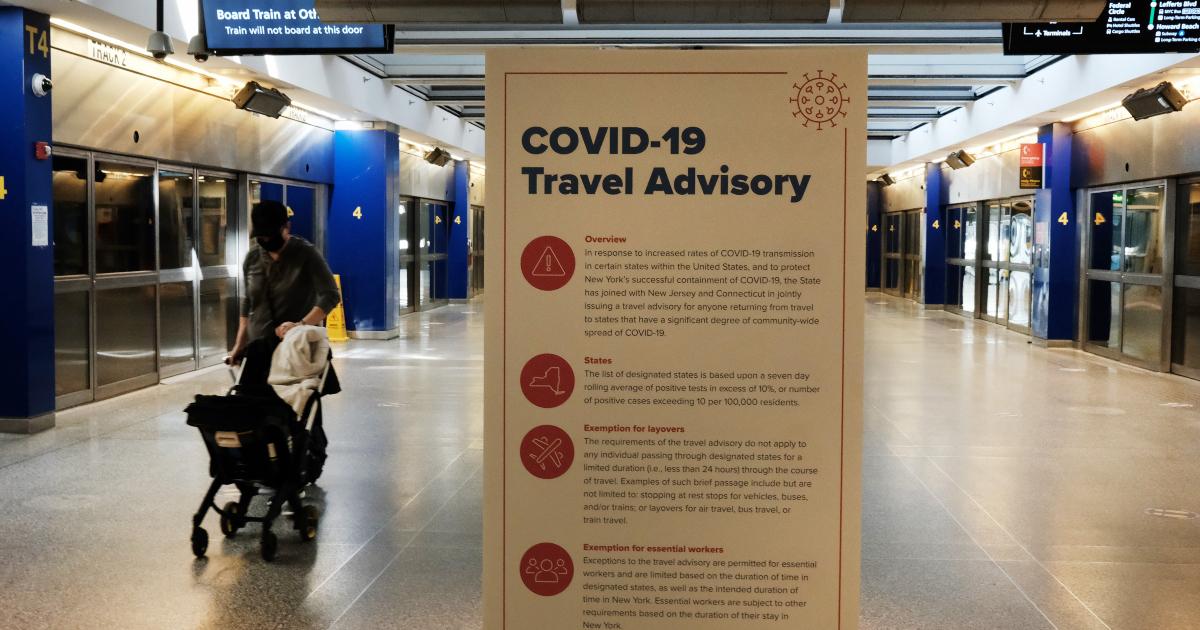 When Will Biden Lift the Travel Ban? Who's Allowed and the Process, Explained
By Mohit Oberoi, CFA

Oct. 12 2021, Published 8:10 a.m. ET
International travel has been among the biggest casualties of the COVID-19 pandemic. Almost all countries, including the U.S., shut their doors to foreigners. Now, with the COVID-19 situation looking reasonably stable and more people getting vaccinated, countries are reopening their borders for travelers. When will Joe Biden lift the travel ban in the U.S.?
Article continues below advertisement
The travel and tourism sector has been among the most affected by the COVID-19 pandemic. The U.S. is among the most visited countries for leisure, family, and business purposes. Let's look at the timeline of the travel ban in the U.S.
Who imposed the travel ban in the U.S.?
The travel ban was imposed by Donald Trump in Jan. 2020 in the early days of the pandemic. Initially, international travel was banned from China , the country worst affected then. Soon, the ban was extended to other countries as the COVID-19 pandemic spread.
Article continues below advertisement
Did Biden impose travel restrictions?
Biden rolled back Trump's plans to lift travel restrictions on travelers from Europe. Then, in April 2021, when India was facing its second wave, Biden imposed new restrictions on the country (for foreigners—there were different rules for U.S. passport holders).
Article continues below advertisement
How people got around with travel restrictions
As is the case with most restrictions, at least some travelers found a way to dodge the U.S. travel ban by first visiting countries such as Mexico and the Dominican Republic. Travelers could spend two weeks in these regions and then take a COVID-19 test to be allowed to fly to the U.S.
Article continues below advertisement
When will the U.S. travel ban be lifted?
The White House has announced that the travel ban on most travelers from the European Union, Brazil, China, India, Iran, Britain, and Ireland would be lifted in "early November." However, no specific date has been announced.
Travelers will not need to be quarantined
Fully vaccinated people will be able to enter the U.S. but they would need to provide negative COVID-19 test results. The test should be done within three days of boarding the flight. While the regulatory work is still processing, Pfizer, Moderna, AstraZeneca, and the single dose from Johnson & Johnson should be eligible vaccines.
Article continues below advertisement
There could be exceptions to the rule, with people too young to get vaccinated not being be allowed to enter. However, we'll have to wait for more details.
Could the lifting of the travel ban be delayed?
A Forbes article has discussed the possibility of a delay in lifting the travel ban, given complications with the regulatory framework and implementation. A delay would surely frustrate the beaten-down U.S. travel industry and European allies.