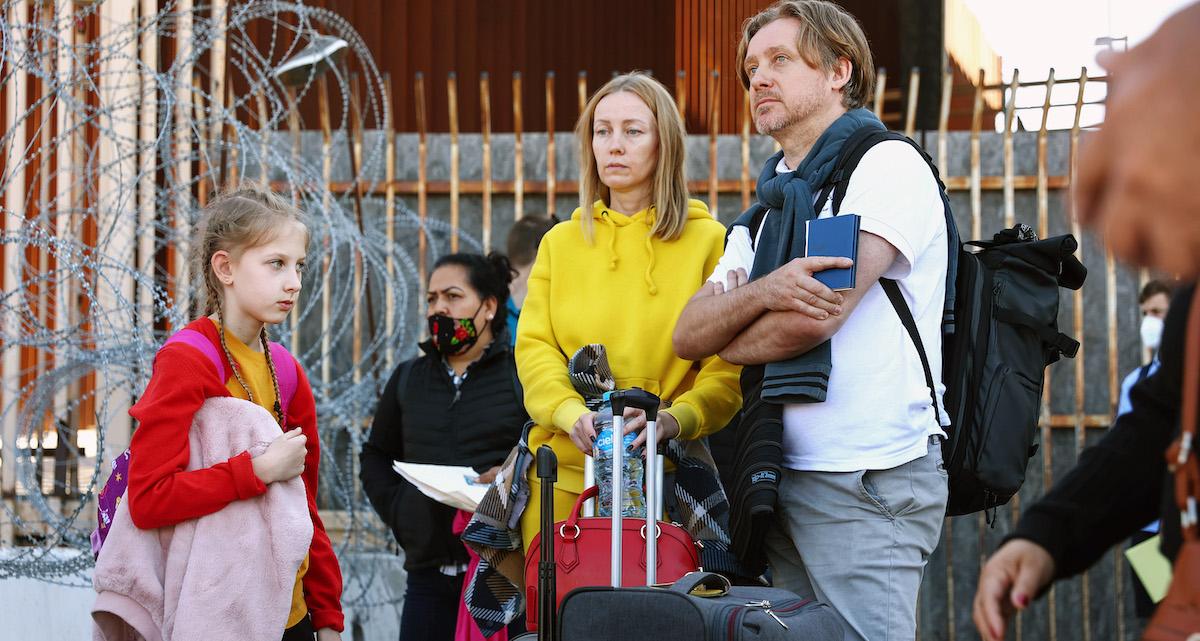 Thousands of Ukranian Refugees Are on Their Way to the U.S.—What States Will They Go To?
By Robin Hill-Gray

Apr. 11 2022, Published 5:44 a.m. ET
The U.S. has an immigration issue, and that's worsened with the pandemic, which has backlogged visas and citizenship applications. And now, Joe Biden has decided to welcome 100,000 Ukrainian refugees. What states will be taking refugees?
Article continues below advertisement
Furthermore, Biden is considering rescinding Title 42, which can restrict people from entering the U.S. "by reason of the existence of any communicable disease in a foreign country there is [a] serious danger of the introduction of such disease into the United States."
What states are taking Ukrainian refugees?
Hundreds of Ukrainian refugees are stationed in Tijuana, waiting to cross the border into the U.S. About 400 Ukrainians landed in Tijuana on April 9 after taking flights through airports in Cancun and Mexico City. Nearly 30 percent of the refugees are children. Enrique Lucero, Tijuana's migration affairs director, stated that overall, there are an estimated 1,700 refugees from Ukraine in Tijuana.
Article continues below advertisement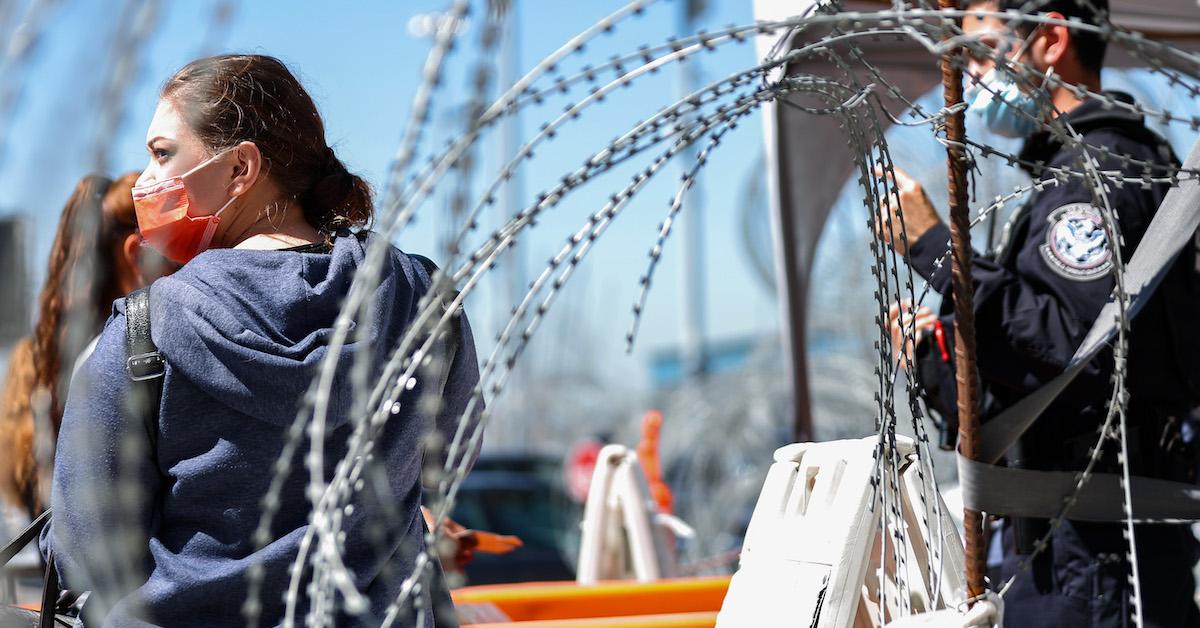 It can be assumed that these refugees will be welcomed in California since it's the closest state. Other reports have projected that the refugees will be sent to places with strong Ukrainian communities, such as Los Angeles, San Francisco, New York, Seattle, and Chicago. According to The New York Times, Sacramento has the highest number of Ukrainian immigrants in the country, with one in every 125 residents being Ukrainian.
Article continues below advertisement
Will Ukrainian refugees skip the line?
Immigration is a touchy subject in U.S. politics, and Biden's Build Back Better Bill aimed to address it, focusing on backlogging issues and freeing up unused visas. With Ukraine's current refugee crisis, how will the U.S. respond to its immigration issues?
Article continues below advertisement
The New York Times reported that processing times for citizenship applications have doubled. Wait times vary based on the type of application and field location. For example, according to the U.S. Citizenship and Immigration Services, the processing time for an N-400 Application for Naturalization sent to a San Diego, California field office is 10 to 16 months.
HIAS senior vice president for global public affairs Melanie Nezer commented on the situation, stating that "the administration has options and there is precedent in emergencies like this for moving large groups of people to the U.S."
Whether Ukrainian refugees will be able to skip the line remains to be seen. However, on its website, the Department of Homeland Security stated, "USCIS is also proactively prioritizing the processing of certain applications and petitions filed by Ukrainian nationals."