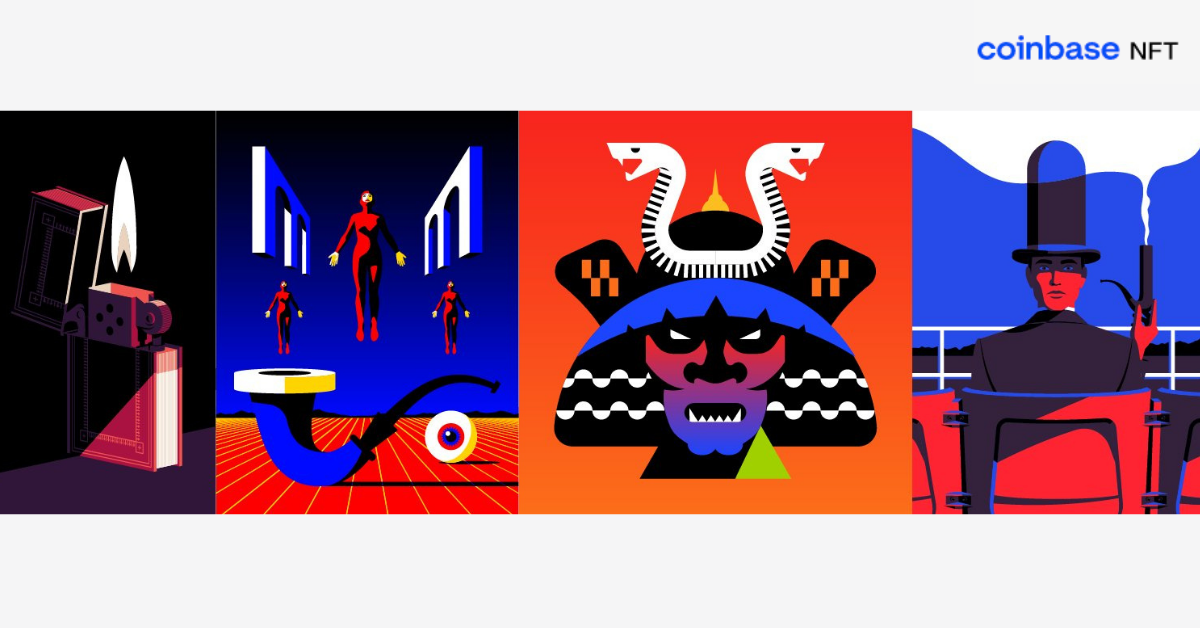 Coinbase Rivals OpenSea, Announces the Launch of NFT Marketplace
So far, Coinbase hasn't trailed too far behind to meet users' demands. With crypto platforms including FTX and Crypto.com rushing to have their own NFT marketplaces, Coinbase has once again got the crypto community talking. Coinbase announced the launch of its NFT marketplace—Coinbase NFT. Users are eligible to join the waitlist and many people wonder which NFTs Coinbase will offer.
Article continues below advertisement
While Coinbase released very few details in the announcement, we do know that Coinbase NFT will be a place where users can mint, purchase, showcase, and discover NFTs "easier than ever." All of these features will occur in the same place.
Why Coinbase is launching an NFT marketplace
There is no denying that NFTs have turned many on their heads. NFTs have disrupted the "traditional art world" by leveraging technology. In the first half of the year, the NFT sales volume was over $2.5 billion. NFT marketplaces like OpenSea closed out an estimate of nearly $80 million in just 24 hours. Experts have alluded that NFTs are the intersection of "culture and commerce." They speculate that NFTs can be a vehicle to get exposure to blockchain and crypto.
Article continues below advertisement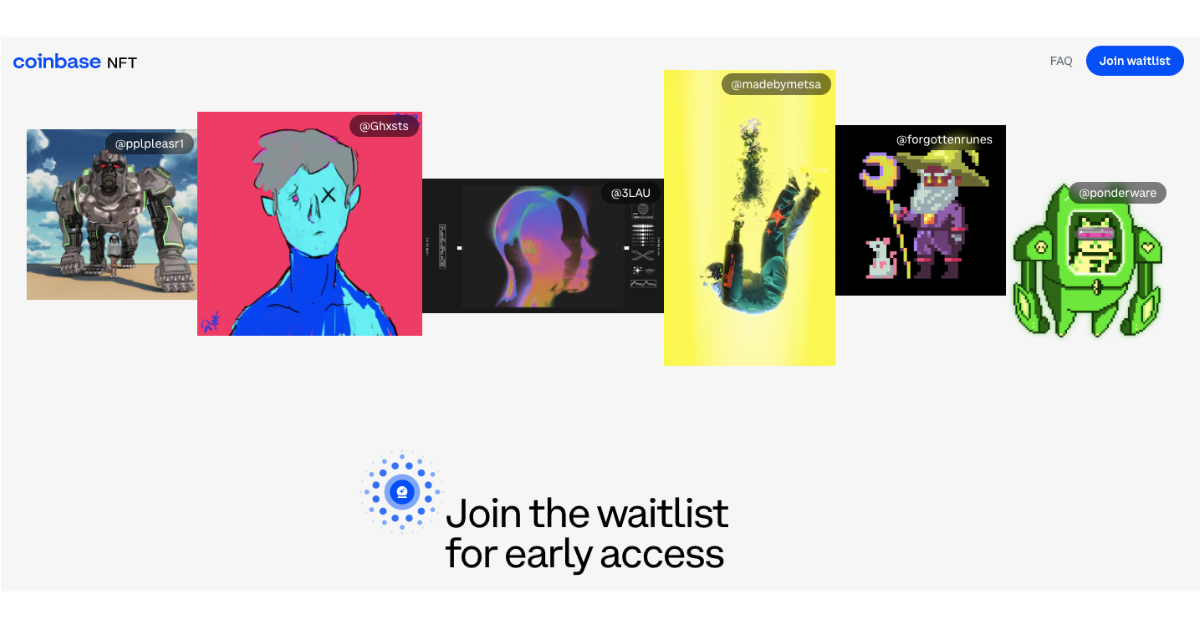 At the very center, Coinbase's mission is to "increase economic freedom in the world." Therefore, the belief in launching Coinbase NFT, while profitable, is to enable those to join the "creator economy" and profit off their work as NFTs have proven to do so far.
Creating and purchasing NFTs can often be overwhelming, which leaves the overall experience "lacking." Coinbase thinks that launching its NFT marketplace will "help."
Article continues below advertisement
Which NFTs will Coinbase offer?
Focusing now on the growing "creator economy," Coinbase intends for Coinbase NFT to be a place "making NFTs more accessible by building user-friendly interfaces that put the complexity behind the scenes." Creators and artists alike will be able to benefit from minting their own NFTs given the "intuitive design built on top of a decentralized marketplace," making it less "complicated."
Article continues below advertisement
As all NFTs will be "on-chain," [the blockchain] the initial launch will support Ethereum based ERC-721 and ERC-1155 standards with multi-chain support and interoperability planned soon. While Coinbase hasn't provided many details on the NFT projects that it will support, it's safe to assume the NFTs that will launch first are Ethereum-based.
Join Coinbase NFT waitlist for early access
Users who are anxiously anticipating the launch of Coinbase NFT can join the waitlist for early access. They can also participate in Coinbase's referral campaign to move up on the list. After users join the waitlist, Coinbase will share a "referral link" where the more users refer and get others to sign-up, the more spots on the list they move up.
It's important to note that so far, Coinbase NFT will only be offered to U.S. residents but that does not discredit users from joining the waitlist. The list will be modified and updated as more countries get added.