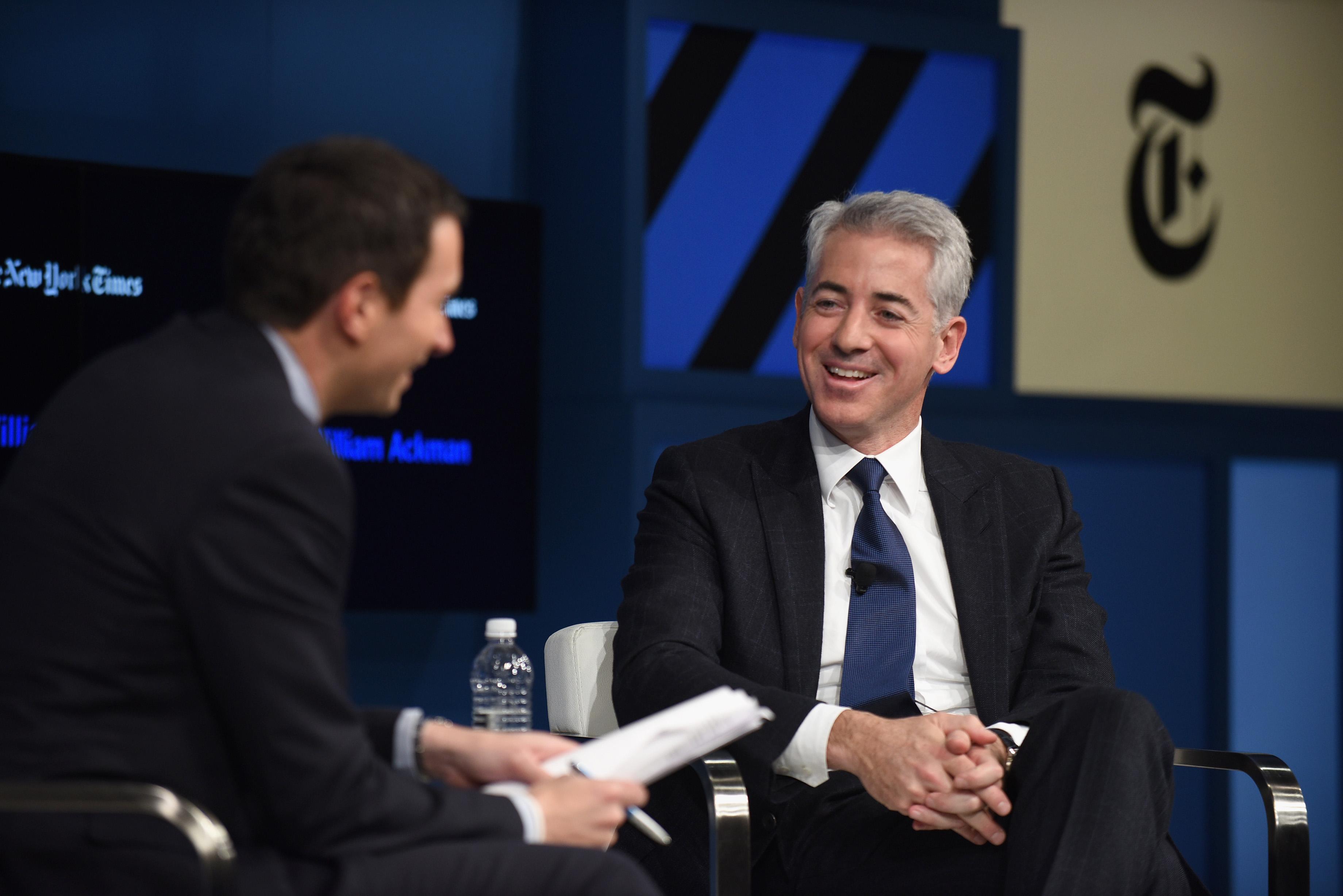 Is Bill Ackman Expecting Another U.S. Stock Market Crash?
By Mohit Oberoi, CFA

Nov. 12 2020, Updated 9:28 a.m. ET
Bill Ackman, the founder of Pershing Square Capital, is having a good run in 2020. While most fund managers lost a considerable amount of money in March as U.S. stock markets crashed, Ackman bet $27 million against the markets and made a cool $2.6 billion. Now, he again seems to be expecting a U.S. stock market crash. What is Ackman buying to hedge his portfolio?
Article continues below advertisement
Ackman has had excellent timing this year, dumping Berkshire Hathaway stock at the right time and deployed the money into other stocks. Berkshire Hathaway stock has continued to trail the S&P 500, even after Ackman exited the position.
Article continues below advertisement
Bill Ackman's best trade
In March, Ackman hedged Pershing Square's portfolio by investing $27 million in credit default swaps. These swaps pay off when credit risk rises, and Ackman's move netted him $2.6 billion. There was a literal freeze in U.S. credit markets in March before the Fed jumped in to restore sanity.
The move, the best in Ackman's career, would go down in history as one of the best trades ever, along with Paul Tudor Jones's Black Monday trades in 1987 and Michael Burry's contra bet against the U.S. housing market in 2007.
Article continues below advertisement
What's the latest Bill Ackman news?
On Monday, while U.S. stock markets rallied on positive news over Pfizer's COVID-19 vaccine candidate, Ackman made a contrarian bet and bought credit default swaps worth $8 million. Ackman thinks the vaccine news will make Americans complacent and we could see a spike in COVID-19 infections.
Bill Ackman's hedge against a stock market crash
Daily cases are running near record highs in the U.S. and Europe as the developed world battles the second wave of the coronavirus. Ackman's hedge could pay off if we see an increase in credit risk. Recently, bond yields have risen, and the U.S. 10-year Treasury yield is inching toward 1 percent. The spike in Treasury yields is negative for stock markets.
Article continues below advertisement
Could U.S. stock markets crash?
U.S. stock markets have looked strong since Joe Biden was elected president. We did saw some sector rotation from growth to value stocks, but overall, markets have been resilient.
Article continues below advertisement
That said, if coronavirus cases continue to grow unabated, lockdowns may be needed and could cripple economic activity. While many pundits have been predicting a U.S. stock market crash, the reverse has been happening, and markets have reached record highs.
Whether Ackman is right again about U.S. stock markets remains to be seen. However, given stocks' elevated valuation, a crash can't be ruled out, especially considering Donald Trump hasn't yet conceded defeat in the election.