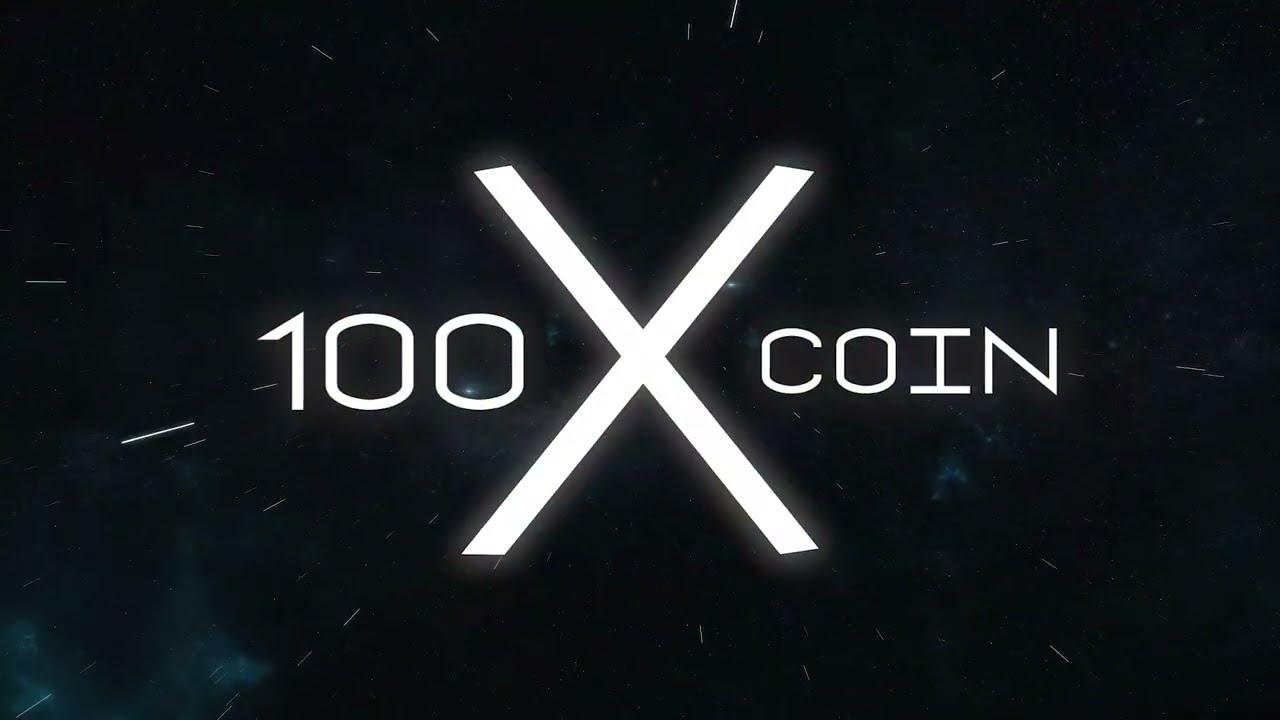 What's 100xCoin? Here's Its Outlook for 2021
By Mark Prvulovic

Jun. 8 2021, Published 4:32 a.m. ET
There are hundreds of new cryptocurrencies being launched every month. Most of them fade into obscurity, but there are always a few that gather strong momentum on social media. Ever since SafeMoon skyrocketed earlier this year, meme coins and deflationary tokens have become all the rage, with dozens of copycat projects emerging. One such cryptocurrency is called 100xCoin (100x).
Article continues below advertisement
Will this crypto grow your initial investment "100x" as its name suggests? In the world of small altcoins, that's more than possible. Here's what you need to know about this new crypto, and whether it really has what it takes to go to the moon.
What's 100xCoin?
100xCoin is one of this year's many new cryptos that use a deflationary tokenomic model. Unlike cryptos like Dogecoin, where there's an infinite supply, or Bitcoin, where there's a maximum supply, deflationary tokens have a constantly shrinking supply. The idea is that if supplies decrease over a long enough period, prices are going to increase, as per supply and demand.
Article continues below advertisement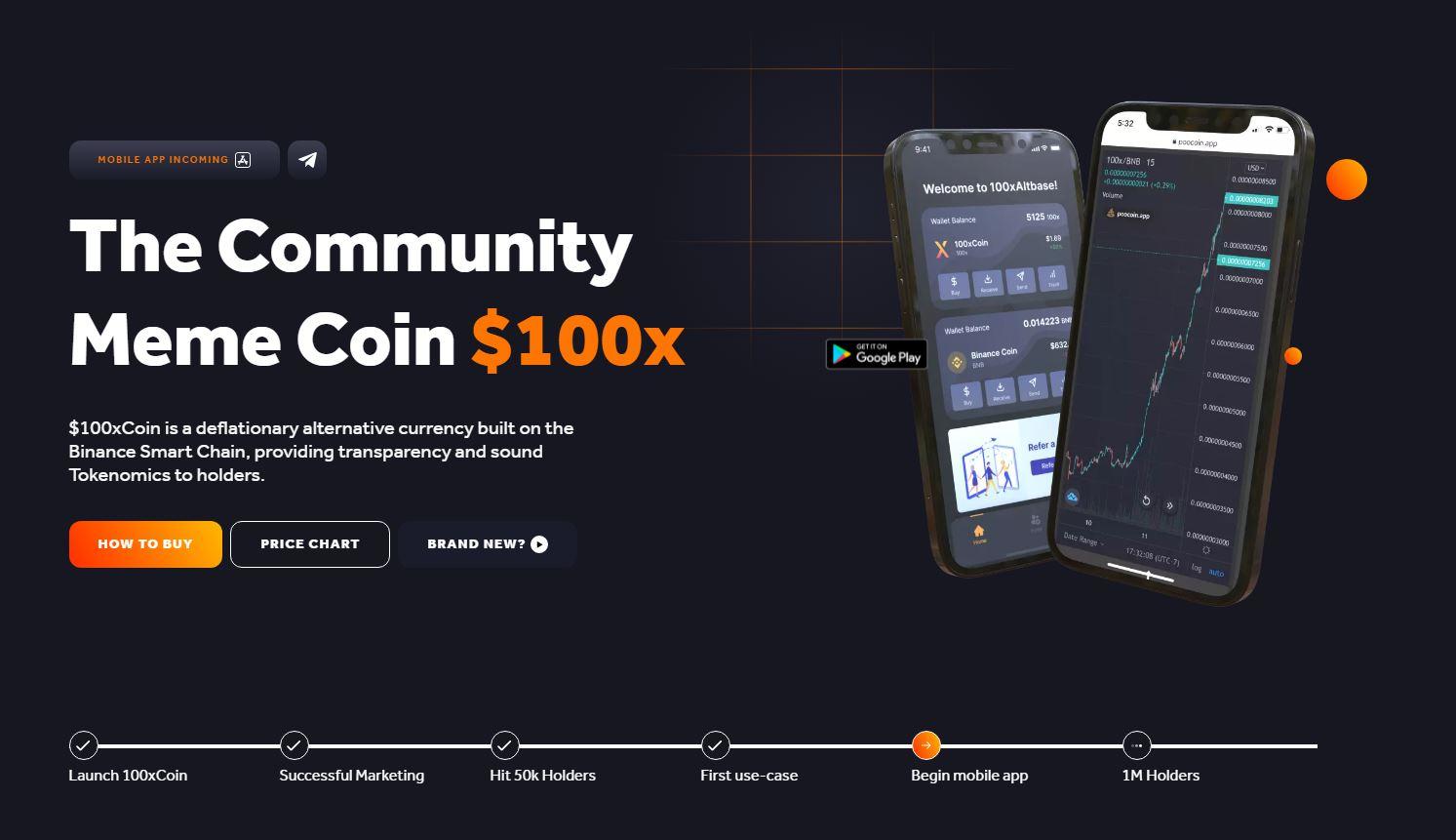 Deflationary tokens accomplish this in two ways. The first is auto-burning, where a flat percentage is "burned" off every transaction and permanently removed from the total supply pool. The other mechanism is auto-staking, where a percentage of every transaction is taxed and redistributed to remaining token holders. Sometimes, deflationary tokens don't have an auto-staking feature, but simply return a portion of all transactions to the liquidity pool.
Article continues below advertisement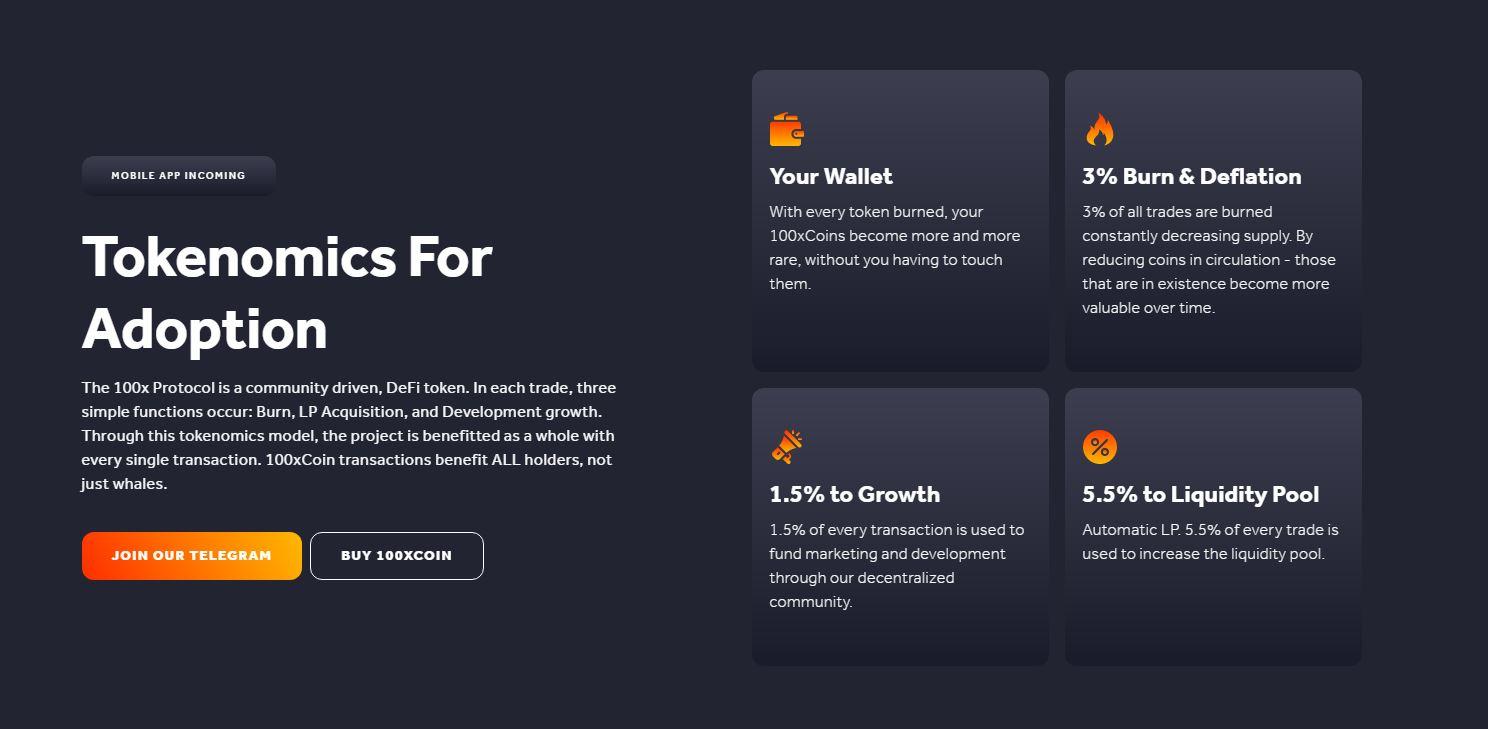 In the case of 100xCoin, there's a 3 percent burn rate, a 5.5 percent redistribution to the liquidity pool, and another 1.5 percent tax used to grow the community. In total, that's 10 percent of every transaction being "taxed."
Article continues below advertisement
The big names behind 100xCoin
100xCoin was founded by Ken Llamas, a popular entrepreneur and crypto influencer who provides investment advice on his YouTube channel. After seeing so many other cryptos skyrocket in value, he's confident that his new project will do the same.
During its short history as a publicly traded token, 100xCoin has grown from just 10,000 users to well over 50,000, attracting several celebrity endorsements. This includes NFL athletes such as Zach Wood from the New Orleans Saints, Adrian Ross from the Cincinnati Bengals, and Dakoda Shepley from the 49ers, as well as MMA fighter Keith Berry.
Article continues below advertisement
100xCoin's price prediction for 2021
Interest in 100xCoin is continuing to grow. On Coinmarketcap, almost 40,000 investors have 100xCoin on their watchlists.
Article continues below advertisement
And with a diluted market cap of around $27.5 million, 100xCoin may have plenty of upward trajectory left—though whether it takes that remains to be seen. 100xCoin is a latecomer to the deflationary meme coin scene, and few coins have captured the explosive growth that deflationary token SafeMoon saw back in Mar. 2021.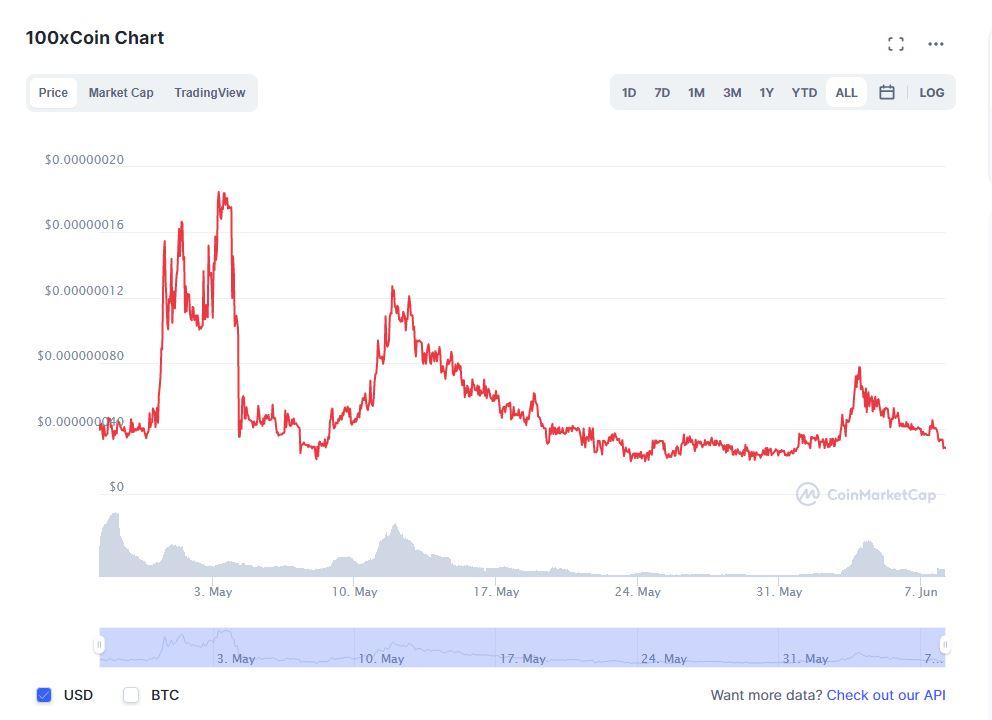 Article continues below advertisement
All things considered, I'd be surprised grows 100 times. A 5–10-fold upside seems reasonable in the mid-term.
Where to buy 100xCoin
As a Binance Smart Chain token, 100xCoin can be found on decentralized exchanges that specialize in BSC coins. The main one is PancakeSwap.