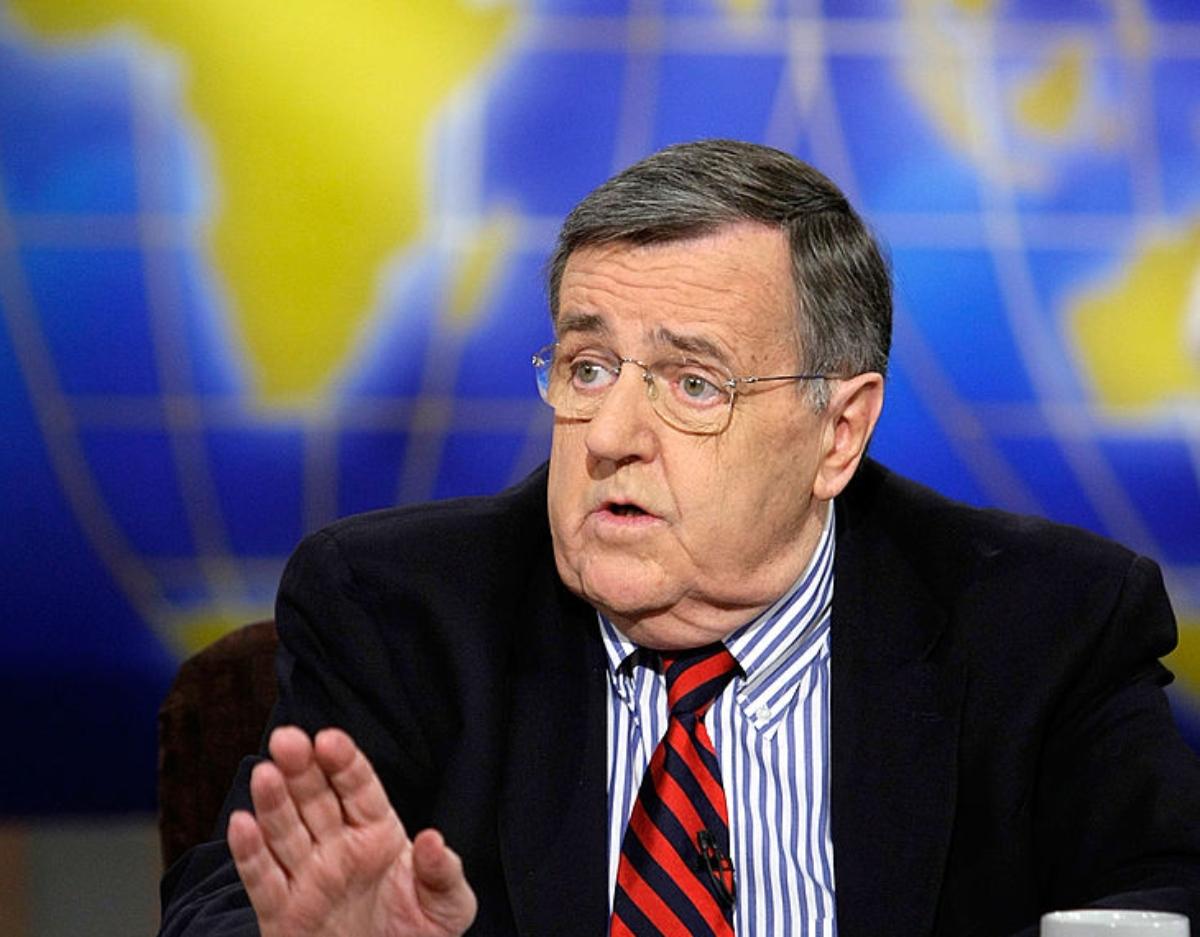 PBS Political Commentator Mark Shields Dies at 85
Mark Shields, a commentator on PBS NewsHour for over three decades, died over the weekend at age 85. Shields started his career as a campaign strategist for Democratic candidates, including Robert F. Kennedy when he ran for president. By the 1970s, he shifted to political journalism. What happened to Shields?
Article continues below advertisement
Following a long and storied career in the realm of American politics, Shields didn't officially retire until the age of 83, in 2020. Shields was known for expressing his opinion on prominent legislators without holding back, especially Republicans.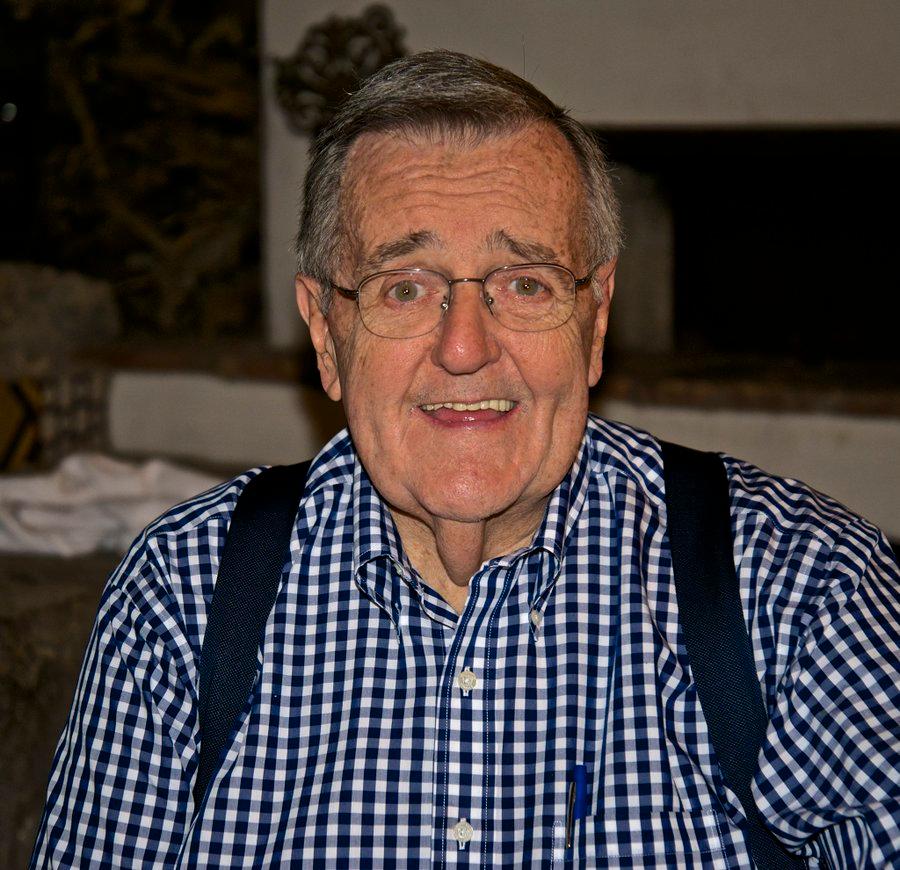 Article continues below advertisement
Mark Shields died of kidney failure, according to his daughter
Shields died at his home in Chevy Chase, Md., on June 18. Shields and his wife Anne had one daughter, Amy Shields Doyle. The New York Times noted that Shields Doyle was the one who stated that his cause of death was complications from kidney failure.
Managing editor of PBS NewsHour Judy Woodruff tweeted about her sadness about Shields' death, expressing her respect for his long career with PBS.
Article continues below advertisement
Mark Shields served in the Marines before becoming a political strategist
Shields attended the University of Notre Dame, from which he graduated in 1959. After receiving his bachelor's degree, he joined the Marine Corps, reaching the rank of lance corporal by his 1962 discharge.
Article continues below advertisement
As a political strategist in the 1960s and 1970s, Shields was an aide to William Proxmire, a senator from Wisconsin. He was also a part of Robert F. Kennedy's failed presidential campaign in 1968 and other unsuccessful campaigns: those of Edmund Muskie, R. Sargent Shriver, and Morris Udall.
Later, Shields moved into political journalism with a stint as an editorial writer for The Washington Post. He later shifted to a weekly column.
Article continues below advertisement
Shields is best known for his political commentary on TV
As a political pundit for television programs, Shields made his mark on American politics. The New York Times notes that he was a panelist on the CNN program Capital Gang from 1988–2005. A liberal, he verbally sparred with conservative opponents on the show. Shields also featured on Inside Washington, aired on PBS and ABC.
Shields' longest-running TV gig was with PBS NewsHour, where he provided liberal political commentary from 1987 to 2020. He frequently lambasted Republican lawmakers on the air, avoiding political correctness. As The New York Times reported, he took aim at Donald Trump and called Kevin McCarthy "an invertebrate."
Article continues below advertisement
David Brooks, a conservative who faced off against Shields many times, paid tribute to him upon retirement, saying they'd had "thousands of disagreements over the years, but never a second of acrimony," the Associated Press reported.
The New York Times noted that Shields had expressed admiration and respect for all who dared to enter politics, regardless of party. "The political candidate dares to risk the public rejection that most of us will go to any length to avoid." He had also said how happy his involvement in political campaigns made him, especially the chance to make a difference in the country.