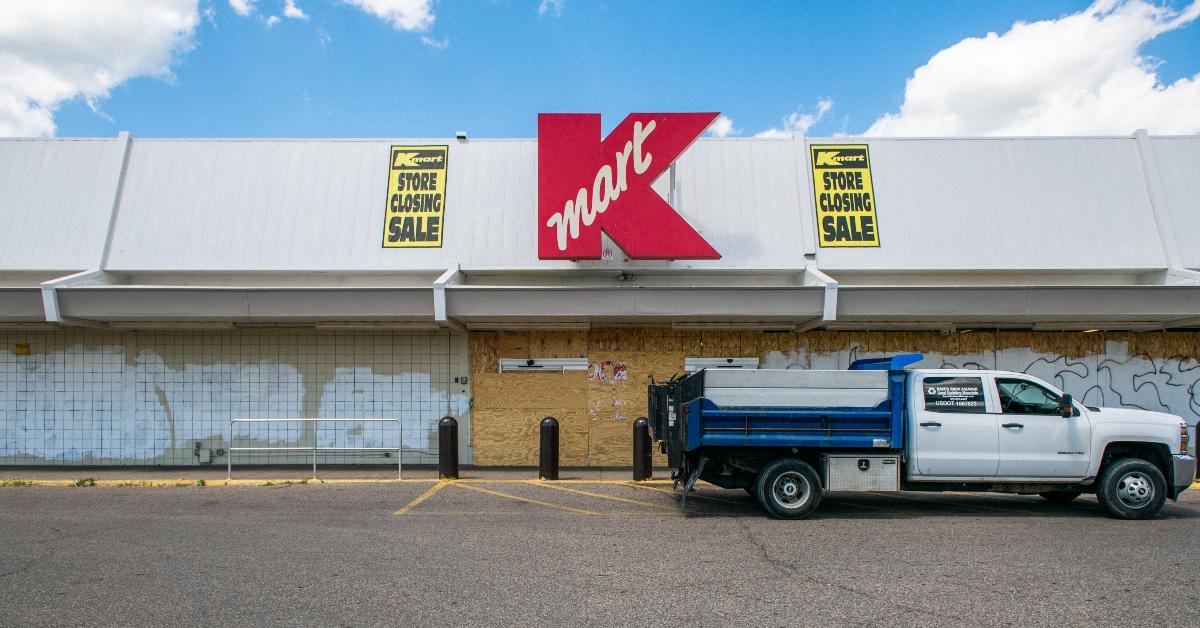 After April 16, There Will Be Only Three Kmarts Left in the U.S.
There was a time when Kmart served as a leading general merchandise store in the U.S. Whether you needed to restock your snack shelf, buy a new pair of sneakers, or update your furniture, you could rely on Kmart for all your household needs. Unfortunately, as the demand for general stores grew, competitors like Target took notice and overtook the market. This left Kmart struggling to stay afloat.
Article continues below advertisement
So, what happened to Kmart, and are there any locations still open today?
Kmart still exists — but there are only a few stores left.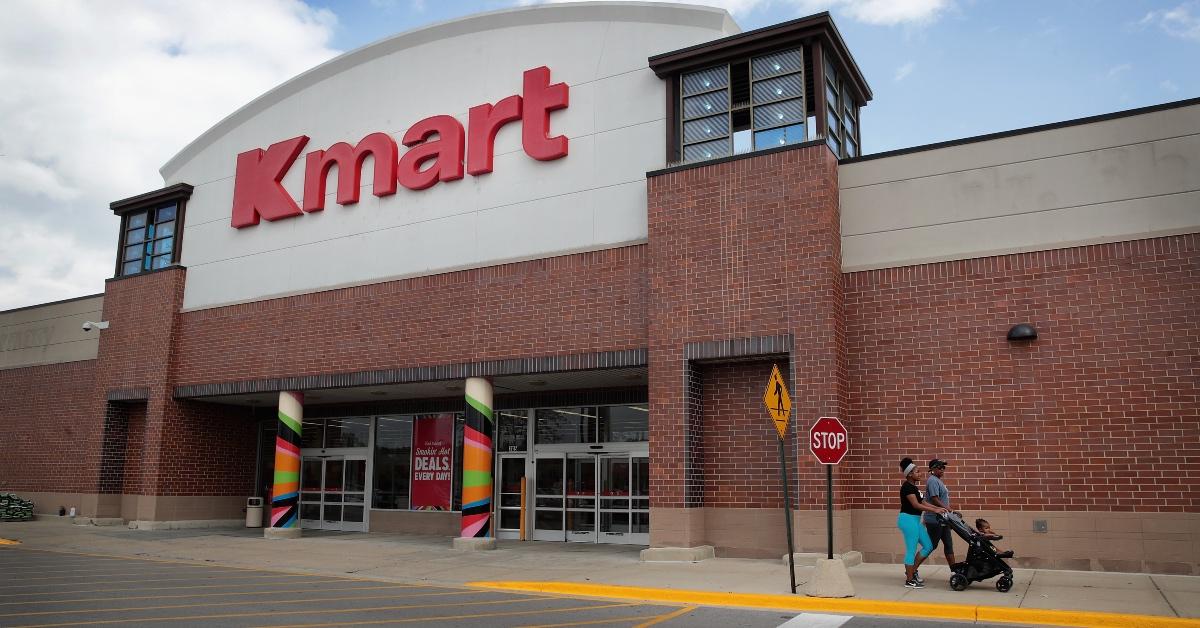 When it comes to U.S. retailers, Kmart once held the lead, or close to it. When it was doing well, the retail giant had about 2,400 stores open and employed 350,000 people, reports Fortune. But as years passed and mistakes were made, the retailer couldn't keep up. After Kmart's competitors began taking the lead, it was forced to shutter most of its stores.
Article continues below advertisement
Today, you can find only four Kmart locations in the U.S., and that number will further shrink to three on April 16. The Avenel, NJ store, one of two that remain in New Jersey, will shutter for good on Saturday, April 16. The other two remaining locations are in Long Island and Miami, Fla. While Kmart locations seemed to have vanished in the U.S., The Daily Mail reports that the retailer is still doing well in Australia.
Article continues below advertisement
Although Kmart struggled in the past to keep up with market shifts and define its image, it has managed to keep its online platform operating. Not only can you shop on Kmart.com, but the company offers consumers the option to purchase their items and pay for them over time, similar to how Affirm and Afterpay work.
How far does Kmart date back?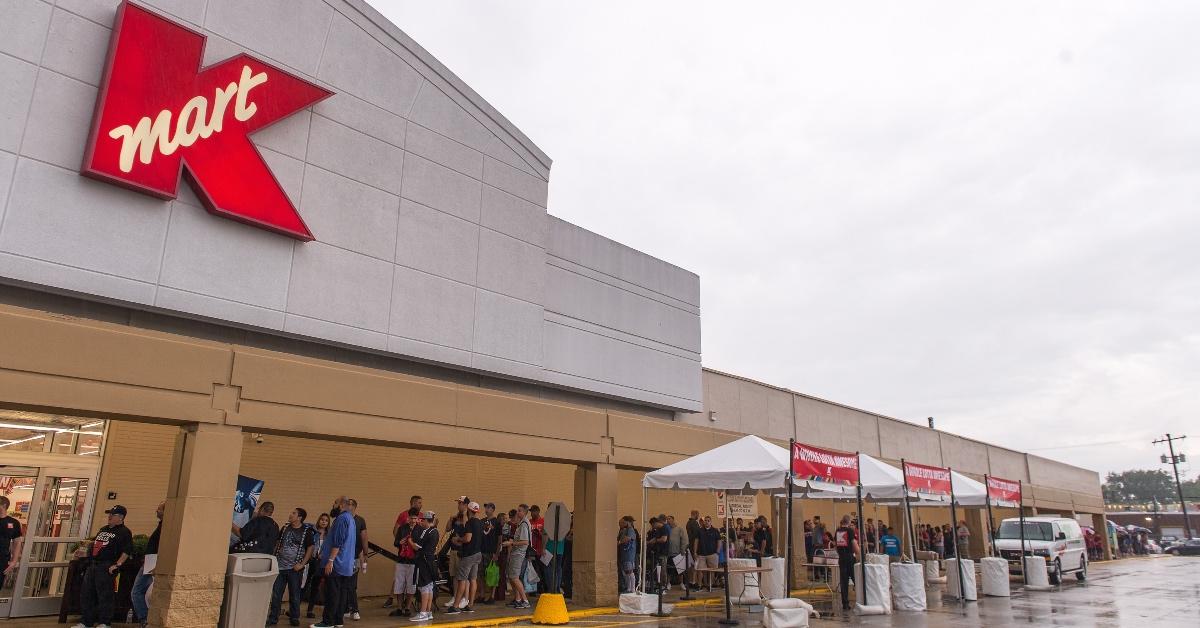 Believe it or not, Kmart dates back to the 1890s. Kmart, which is a subsidiary of Sears Holdings Corporation, was founded by Sebastian S. Kresge and John G. McCrory in 1899. The duo opened "five-and-ten-cent stores" in Tennessee and Michigan before parting ways some years later.
Article continues below advertisement
Kresge went on to operate his own chain of stores, S.S. Kresge, in eight cities. Whereas he attempted to keep his prices set at 10 cents, he was forced to raise his merchandise pricing to 15 cents and higher after World War 1.
After years of operation, Kresge finally joined "the large-scale discount retail market" in 1962. Kresge built his first Kmart location outside of Detroit and things only went up from there. Over the next two decades, the Kmart brand expanded to various cities across the U.S. and Canada.
Article continues below advertisement
Although Kmart had a good run, it couldn't keep up with changes in consumer behavior or its competitors. Kmart's demise can also be attributed to its inability to define itself as a brand and the poor investment decisions its executives reportedly made.
Kmart filed for bankruptcy twice while trying to compete with Walmart and other rising retailers
In 2002, Kmart declared bankruptcy after struggling to keep up with its competition. While the retailer did shutter some stores, it emerged from the proceedings ready for another round. The company later acquired Sears and Roebuck and Company in 2005 for about $12 billion. That's when the company adopted the name Sears Holdings Corporation. Sadly, the two were ticking time bombs and didn't do much to keep Kmart thriving.
Article continues below advertisement
In 2018, Sears Holdings filed for Chapter 11 bankruptcy, a move that many businesses rely on when they want to reorganize and continue with operations. Clearly, Kmart made it out of the bankruptcy proceedings alive, however, the brand doesn't appear to be strong enough to make yet another comeback.
Although Sears Holdings is still bringing in revenue today ($3.26 billion in 2020), most of the attention Kmart gets nowadays is from social media posts that either mock the brand or document its rise and fall.