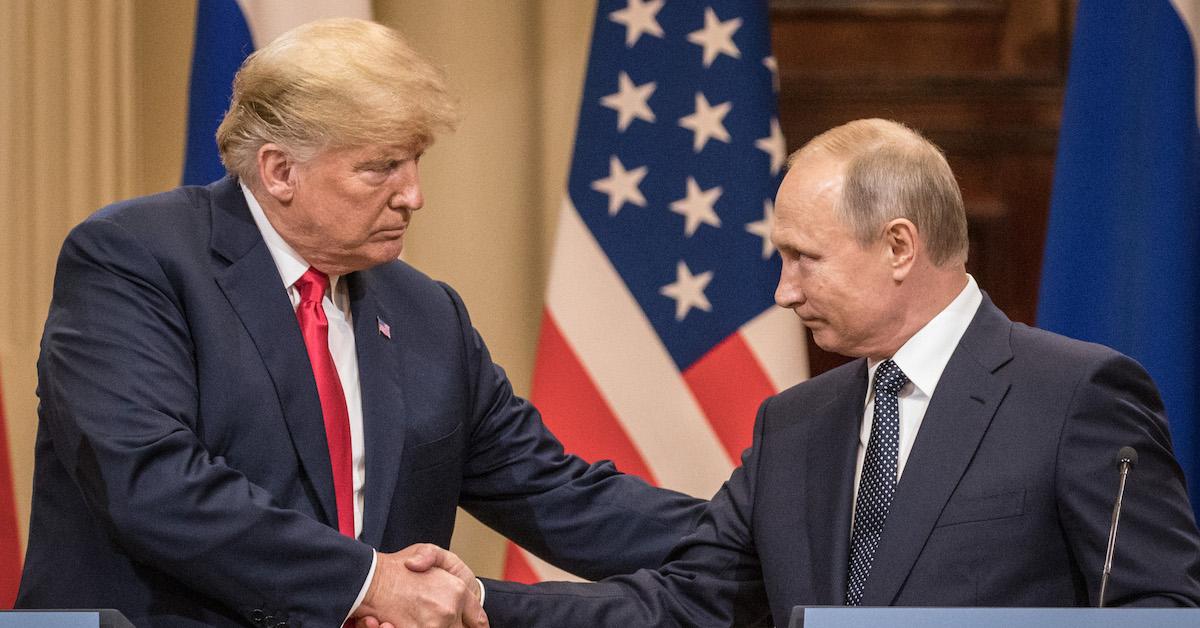 Trump's Latest Remarks on Putin Continue His Weird Love Fest With the Russian Autocrat
Former President Donald Trump has made plenty of cozy remarks about Russian President Vladimir Putin over the years, and it seems Trump's feelings of admiration for the autocrat haven't waned. In fact, to hear what Trump has to say about Putin invading Ukraine, that admiration has only intensified.
Article continues below advertisement
Article continues below advertisement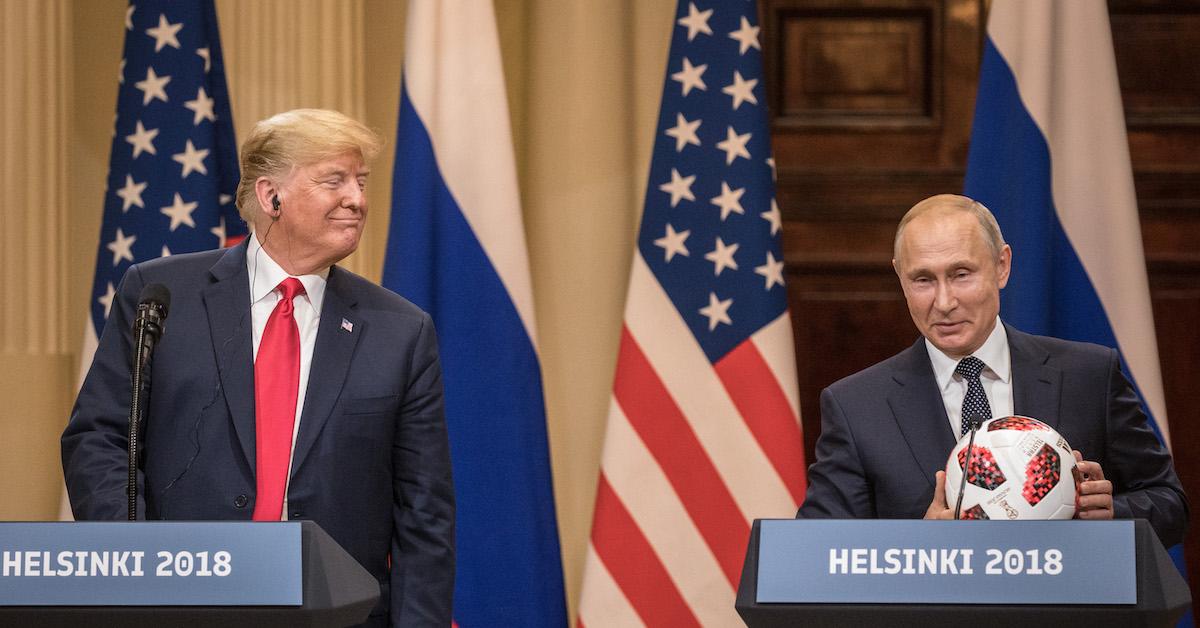 Trump's latest remarks on Putin came during a chat with conservative podcaster Buck Sexton.
"This is genius," he tells Sexton he said to himself upon seeing news that Putin had declared the independence of two eastern regions of Ukraine, Donetsk and Luhansk, and mobilized troops to the region. "Putin declares a big portion of the Ukraine — of Ukraine -- Putin declares it as independent. Oh, that's wonderful."
Article continues below advertisement
While asserting that Putin never would have tried it if Trump were still President, he seems to respect his show of force, saying we could use that kind of "peacekeeping force" on the U.S. and Mexico border.
"But here's a guy that says, you know, 'I'm gonna declare a big portion of Ukraine independent,' he used the word 'independent' and 'we're gonna go out and we're gonna go in and we're gonna help keep peace.' You gotta say that's pretty savvy. And you know what the response was from Biden? There was no response. They didn't have one for that. No, it's very sad. Very sad."
Article continues below advertisement
Article continues below advertisement
While Trump stopped short of supporting the Ukrainian invasion, his comments are in line with past quotes about the Russian leader. As with leaders like Chinese President Xi Jinping and North Korean dictator Kim Jong-un, Trump seems to respect the "strength" autocratic leaders demonstrate and contrasted Putin's strength several times against President Biden, whom Trump deems very "weak."
Trump's fond quotes about Putin go back almost a decade.
Long before he became president, Trump has expressed an affinity for Putin. In 2013, when he still owned the Miss Universe pageant, Trump tweeted, "Do you think Putin will be going to The Miss Universe Pageant in November in Moscow - if so, will he become my new best friend?" While many argued that it was a joke, the fawning comments continued up to and after his ascension to the executive office of the United States.
Article continues below advertisement
Trump's recent comments on the Ukraine invasion are eerily similar to what he had to say in 2014 when Russia took Crimea. "Well, he's done an amazing job of taking the mantle," he told Fox News personality Eric Bolling. "And he's taken it away from the President, and you look at what he's doing. And so smart. When you see the riots in a country because they're hurting the Russians, OK, 'We'll go and take it over.' And he really goes step by step by step, and you have to give him a lot of credit."
Article continues below advertisement
In 2020, CNN's Brianna Keiler aired a compilation of Trump's pro-Putin quotes, and it's hard to deny his warm feelings. While not always consistent in his positions, it seems very clear Don's respect for Vlad is unwavering.