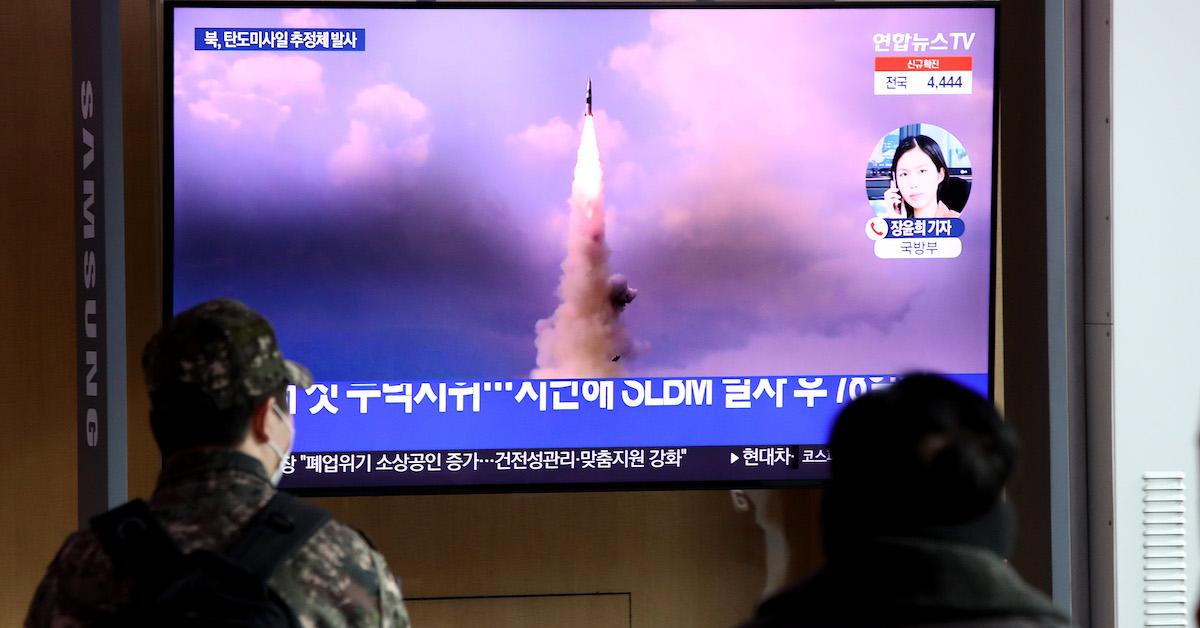 North Korea Launches Another Missile As Crucial South Korean Rail Line Moves Forward
On Jan. 5, 2022, North Korea fired a missile off its coast. That came right before South Korean president Moon Jae-in attended a ceremony for a rail line that seeks to connect a divided Korea. Moon called the rail line "a stepping stone for peace and regional balance on the Korean Peninsula."
Article continues below advertisement
The missile, fired at 8:10 a.m. from an inland location, went over the east coast into the ocean. The launch highlighted Moon's struggle to create a "diplomatic breakthrough" before the end of his five-year term in May 2022. The launch has raised concerns regarding North Korea's nuclear power and what that may mean for the U.S. and its allies. Will North Korea keep testing missiles and nukes?
North Korea's launch halts peace broker with South Korea
Efforts to use the rail line to broker peace between North and South Korea turned sour as conversations evolved to persuading North Korea into surrendering its nuclear weapons in exchange for relaxed international sanctions. Launching missiles isn't an unfamiliar act for North Korea. It launched several missiles last year in acts that Japanese prime minister Fumio Kishida called "very regrettable."
Article continues below advertisement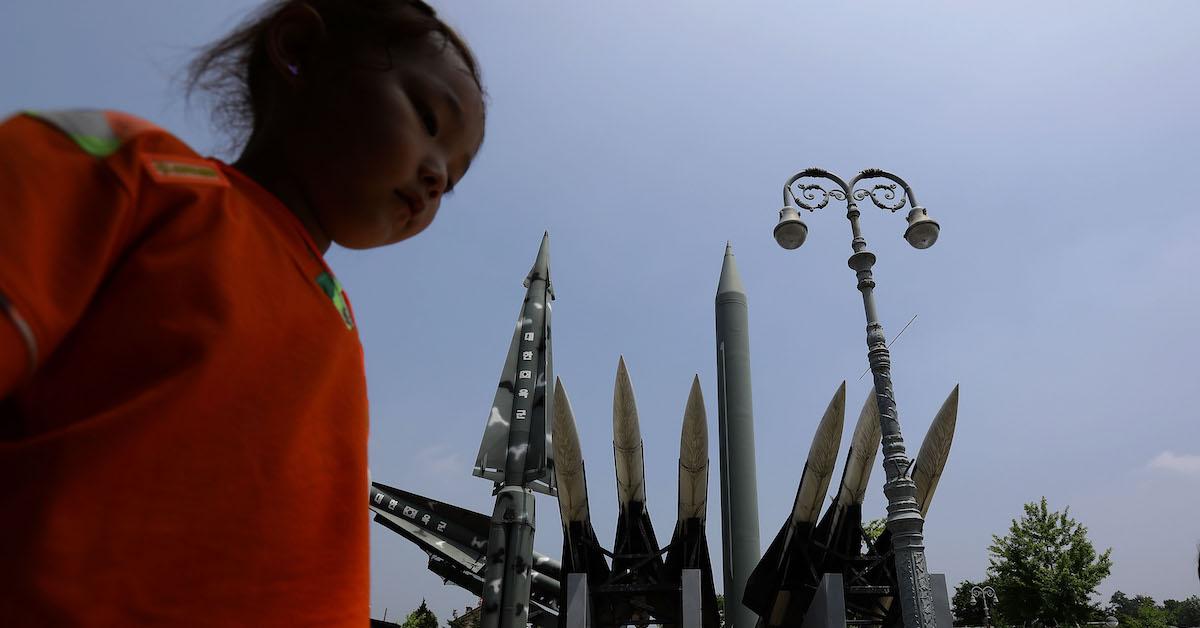 South Korean joint chiefs of staff commented on the launch, saying, "Our military is maintaining readiness posture in preparation for a possible additional launch while closely monitoring the situation in close cooperation with the United States." It was reported that the U.N. Security Council banned ballistic missile and nuclear tests in North Korea and imposed sanctions.
Article continues below advertisement
North Korea's nuclear power and the U.S.
A North Korean state department spokesperson also commented on the launch: "This launch is in violation of multiple U.N. Security Council Resolutions and poses a threat to the DPRK's neighbors and the international community." North Korea's nuclear capabilities are being heavily analyzed to check whether the country is capable of reaching the U.S., Japan, and South Korea.
Article continues below advertisement
U.S. intelligence estimates North Korea has enough fissile material—a key component for nuclear weapons—to fuel 65 weapons, and produces enough fissile material every year for an additional 12 weapons. A 2021 RAND Corporation report showed North Korea could have 200 nuclear weapons and several hundred ballistic missiles stockpiled by 2027.
Kim Jong Un has been the overseer for four nuclear tests, in Feb. 2013, Jan. and Sept. 2016, and Sept. 2017. Un also directed over 125 missile tests, surpassing the number of missile tests performed by his predecessors. In Sept. 2019 alone, there were 27 missile launches in North Korea.
Article continues below advertisement
Kim Jong Un glosses over missile launch in his speech
Kim Jong Un made his speech in celebration of his 10th year in power, focusing on economic development. He stated North Korea faces "a great life-and-death struggle." He also discussed plans for rural development, addressing the country's food shortage, school uniforms, and a crackdown on "socialist practices," but didn't comment on missile launches or the U.S.
NK news founder Chad O'Carroll commented on Kim's speech, calling it a "populist strategy." He added on Twitter that "Kim might be aware that revealing sophisticated military development plans while people are suffering food shortage and harsh conditions outside of Pyongyang might be such a good idea this year."