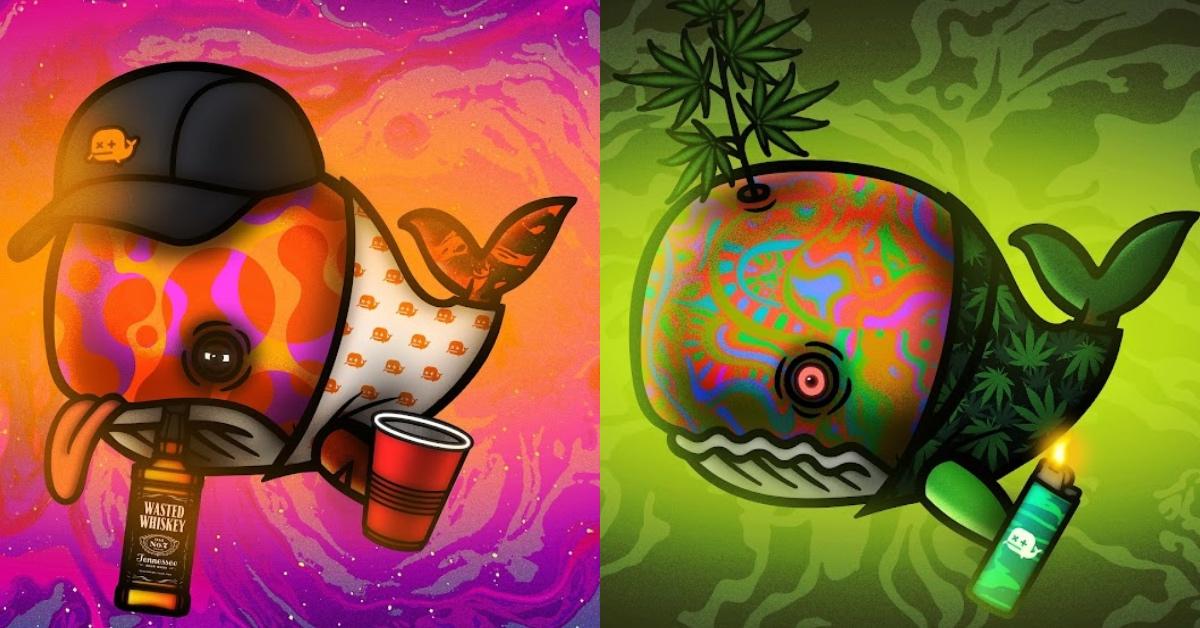 Wasted Whales NFTs Let You Claim Passive Income — Drop Dates and Price
The Wasted Whales NFT project features three different collections of uniquely designed whales, all of which appear to be inebriated from various substances. The project was founded by a team of six people who use pseudonyms to keep their identities hidden. When will the next Wasted Whales NFT drop?
Article continues below advertisement
Article continues below advertisement
The first collection, titled "PreGame," launched on January 22, 2022, and quickly reached 10x its mint price. Here's what to expect when the second Wasted Whales NFT project drops.
The next Wasted Whales NFT drop is scheduled for Feb. 22. Here's how to get whitelisted.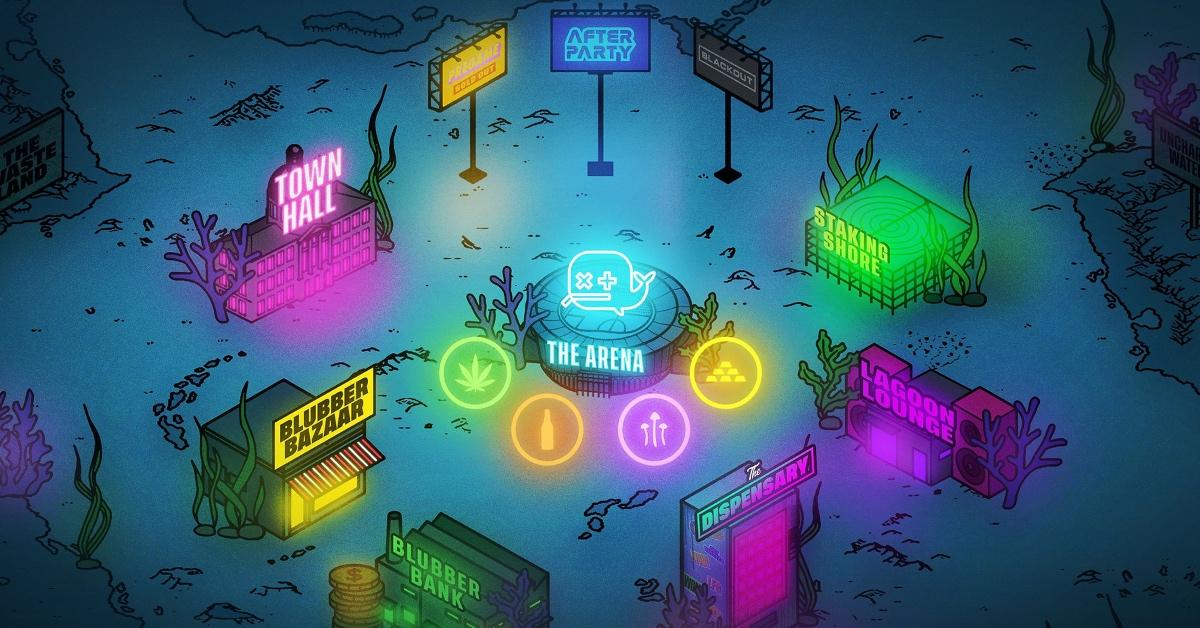 If you missed out on the opportunity to purchase a Wasted Whales NFT from the PreGame collection, the creators are giving you another chance to purchase a piece of their digital artwork. The second Wasted Whales NFT collection titled "AfterParty" is scheduled to launch on Feb. 22 and will feature 1,600 whales—an increase of 800 whales from what the creators offered during the first launch.
Article continues below advertisement
The second Wasted Whales NFT collection will start selling at 0.09 ETH ($265.01 as of February 14, 2022), up from the 0.069 ETH the creators sold their PreGame NFTs for. To get whitelisted for the AfterParty Wasted Whales NFT collection, you'll need to join the Wasted Whales Discord group.
It's worth noting that the Wasted Whales NFT project has gained significant attention since it minted its first collection. The PreGame Wasted Whales NFT collection sold out pre-launch and is currently being resold on OpenSea for as much as 0.69 ETH ($2,042.93). Therefore, getting whitelisted for the second round of Wasted Whales minting might be a bit of a challenge.
Article continues below advertisement
Article continues below advertisement
What incentives come with owning a Wasted Whales NFT?
The NFT space is becoming increasingly competitive and many people are turning their digital art into access tokens. The NFTs carry more purpose than just serving as a piece of artwork, and this is exactly what the creators of Wasted Whales have done. When you buy a Wasted Whale NFT, you gain access to a "play-to-earn experience," according to the collection's creators.
As a Wasted Whales owner, you'll be able to build your own tribe, collect $BLUB, and earn a passive income from secondary sale royalties. Your NFT can be used to battle in Wasted World and allow you to collect a daily yield in $BLUB. The creators say that the earlier you buy, the "higher your earnings and equity in the brand will be."
Article continues below advertisement
Article continues below advertisement
Will Wasted Whales be launching a third NFT collection?
Whether you're a devoted Wasted Whales NFT collector or you simply want to hop aboard this developing project that seems to be only going upward, you'll be happy to know that a third collection is being launched. Details on the third Wasted Whales collection haven't been announced yet, although we know that it's titled "Blackout."
If the creators continue with the pattern they've been following, the Blackout collection could drop on March 22, 2022, and triple from the initial number of NFTs the creators minted in the first collection.