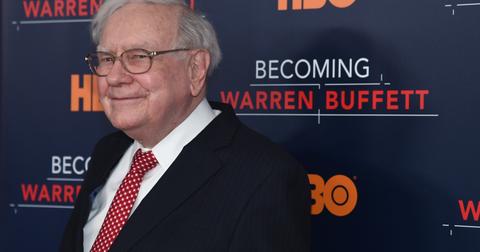 Warren Buffett's Race Against the S&P 500
By Ruchi Gupta

Updated
Warren Buffett is recognized as one of the greatest investors of all time. Nicknamed "the Oracle of Omaha," Buffett leads the Berkshire Hathaway conglomerate. The billionaire investor believes the average investor can generate good returns in the stock market by putting money into S&P 500 index funds.
Article continues below advertisement
An index fund seeks to replicate the performance of the target index. Therefore, an S&P 500 index fund will invest in stocks included in the index, with the aim of producing the same returns as the market benchmark.
Warren Buffett bets on the S&P 500 to expose hedge funds
In 2007, Warren Buffett set out to prove that putting money into an index fund that tracks the S&P 500 was better than investing in a hedge fund. He put $1 million into an S&P 500 fund, and Protégé Partners invested the same amount into hedge funds. They would wait 10 years to compare results.
Article continues below advertisement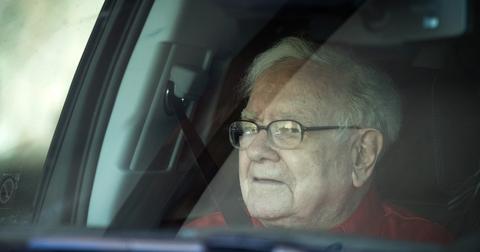 Buffett won the challenge, hands down. His index fund investment returned 125.8 percent, and Protégé Partners' hedge fund investments returned only 36 percent. He once again showed that you don't need a degree in economics to succeed in the stock market.
Article continues below advertisement
As Buffett says, staggered investment into index is the best way for most of the investors.

Index provides stock diversification.
Staggering provides time diversification.

— D.Muthukrishnan (@dmuthuk) September 25, 2020
Warren Buffett's race against the S&P 500
For years, Buffett's Berkshire Hathaway beat the S&P 500. Berkshire's stock trades on the NYSE under the "BRK" ticker symbol. It's also a component of the S&P 500 index. Berkshire invests in both public and private companies. Its private holdings range from Geico to Nebraska Furniture Mart. Private equities are out of reach for most retail investors because SEC rules limit participation in that space to accredited investors.
Article continues below advertisement
For the past 55 years, Berkshire has outperformed the benchmark two-thirds of the time. However, Buffett has admitted to struggling to beat the S&P 500 in recent years. Berkshire's returns have lagged behind the benchmark's in the past decade. While that may not be great for Berkshire investors, it confirms the Berkshire CEO's advice that anyone can make money in the stock market by simply investing in an index fund that tracks the S&P 500.
Warren Buffett turns 90 next month

And is still researching to find companies to invest in, that he believes will be worth more when he's 100

Yet, there's 25 year olds selling their 2 Apple shares when the stock falls $4 after a bad earnings report

Wealth is a mindset

— The Wealth Dad (@thewealthdad) July 26, 2020
Article continues below advertisement
What happened to Warren Buffett's net worth in 2020?
Warren Buffett's net worth dropped as much as $26 billion in 2020. The billionaire's fortune suffered the most in the first half of the year as the COVID-19 pandemic hit Berkshire Hathaway's favorite sectors. But Buffett managed to recoup much of the losses later in the year as pandemic restrictions were eased. The billionaire exited 2020 with a slight shave of about $3 billion to his net worth.
Warren Buffett's portfolio in 2020
Warren Buffett is known to invest in businesses he understands. Berkshire's portfolio features diverse sectors such as financial services, manufacturing, transportation, utility, energy, materials, and consumer goods. Financial services and consumer staples accounted for a significant chunk of Berkshire's portfolio in 2020.
Article continues below advertisement
Buffett dumped airlines as coronavirus outbreak changed their world
Berkshire Hathaway sold all of its airline stocks in 2020 as the coronavirus pandemic grounded planes. It exited American Airlines, Delta Air Lines, Southwest, and United, marking a sharp reversal in strategy. At one point, Berkshire owned more than 10% of the shares in both Delta and Southwest Airlines, signaling huge confidence in the sector.
Article continues below advertisement
At Berkshire's annual meeting, the Oracle of Omaha admitted that investing in airlines was a mistake. The pandemic's impact on the airline ate into his net worth significantly in 2020.
Warren Buffett's stock list reveals limited tech exposure
Warren Buffett's approach of investing in businesses he understands has made Berkshire Hathaway slow to embrace technology stocks. And that may explain why Berkshire has lagged behind the S&P 500 in recent years. Tech stocks helped push the benchmark to record levels in 2020, and the tech sector is where investors are making money these days. The world's richest people, Elon Musk and Jeff Bezos, owe their fortune to the tech sector.
Whereas Berkshire is generally light on tech stocks, it has a few favorites. These are Apple, Amazon, and Snowflake. In fact, Apple stock is its largest single investment.