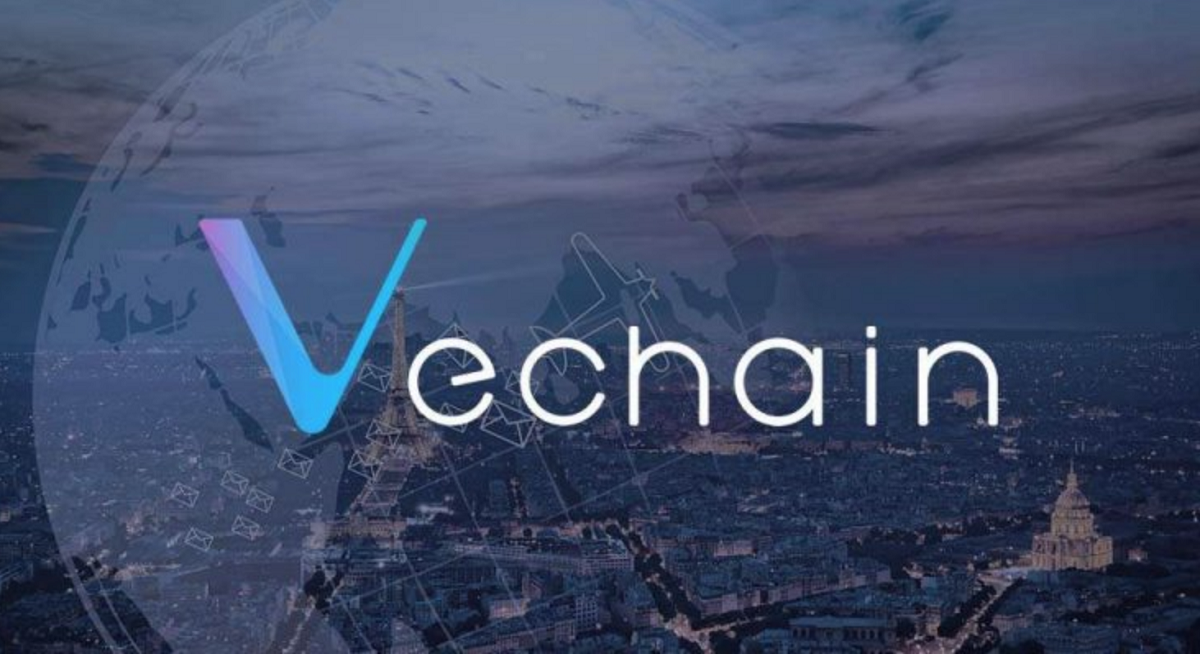 VeChain's Price Prediction: Should You Buy the Dip?
By Ruchi Gupta

Jun. 18 2021, Published 10:41 a.m. ET
VeChain (VET) crypto's price has dropped 5 percent in the last 24 hours and 35 percent in the past month. The decline doesn't seem linked to a particular problem with VeChain, but rather investors taking profits after recent gains. What's VeChain price prediction, and should you buy the dip?
Article continues below advertisement
If you're trying to find the next cryptocurrency to explode, VeChain is worth a look. The blockchain project, which aims to solve global supply chain problems, was co-founded by Sunny Lu, a well-known figure in the cryptocurrency industry. Its other co-founder, Jay Zhang, also boasts an impressive profile, having worked with accounting and auditing giants Deloitte and PwC.
How many VeChain coins are there?
The VeChain blockchain has two official cryptocurrencies: the VET coin and the VTHO token. VET is the platform's transaction currency. There are 64 billion VET coins in circulation, and the maximum fixed supply is 86 billion coins. Cryptocurrencies with a fixed maximum supply tend to appeal more to investors because they offer more stability and protection against inflation.
Article continues below advertisement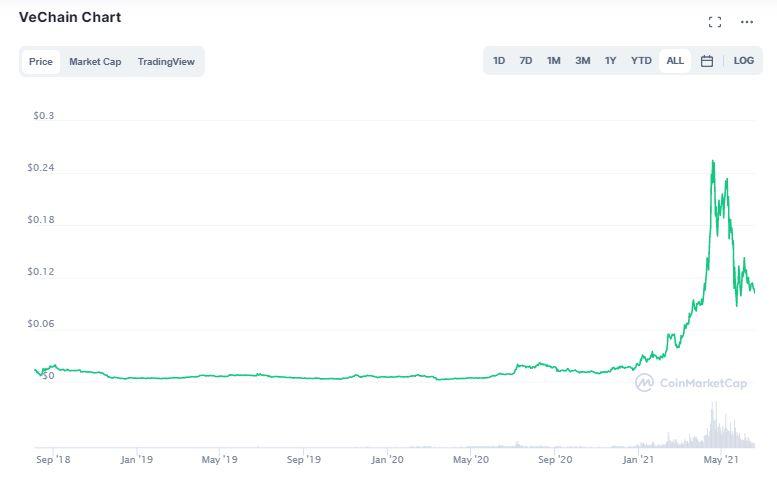 VeChain (VET) versus Ambrosus (AMB)
VeChain and Ambrosus are both blockchain projects focused on supply chain management. While VeChain's VET coin has a maximum supply, Ambrosus's AMB coin doesn't. There are 194 million AMB coins in circulation, and today's supply stands at 736 million coins. At the current price of $0.10 per coin, VeChain has a market cap of $6.6 billion. Meanwhile, Ambrosus has a market cap of $6 million. 
Article continues below advertisement
Will VeChain crypto go up?
As VeChain is focused on solving a major global problem, its VET cryptocurrency has bright prospects. The global supply chain management space that VeChain aims to disrupt is expanding, and its value is set to reach $37 billion in 2027 from $16 billion in 2019.
Corruption is among the biggest challenges the supply chain management industry faces. It's such a serious problem that the U.N. estimates that 5 percent of global GDP is lost to corruption, with bribes alone costing more than $1 trillion each year. The blockchain technology that VeChain has built removes the risk of corruption from supply chain management.
Article continues below advertisement
VeChain crypto price prediction
VeChain ranks among this year's best-performing altcoins, and investors are eager to know where it's headed. Digital Coin Price predicts VET coin will gain 40 percent to close 2021 at $0.15. It also believes the coin will continue rising, touching $0.20 in 2022, $0.30 in 2024, and $0.40 in 2025, which implies a 250 percent upside.
When will VeChain (VET) coin hit $1?
The highest price VET coin has attained since its launch is $0.28. Fans are longing to see it reach $1, but at the current price, the crypto would need to gain 900 percent to reach that milestone. In the past year, VET coin has climbed an average of 90 percent per month. If it maintains that growth, it could hit $1 as soon as 2021. However, it could take it two years to get there if its growth slows to 10 percent per month.
Article continues below advertisement
Article continues below advertisement
Is VeChain a good investment?
VeChain fans have something to show for their investment. VET coin has gained about 450 percent in 2021 and 1,200 percent in the past year. The altcoin dropped to an all-time low in Mar. 2020, just as the COVID-19 pandemic began to disrupt markets. Investors who bought that dip are now looking at blockbuster returns of more than 6,000 percent.
VeChain crypto price predictions show it has more room to run. Also, if you've been waiting to buy the dip in VET coin, now is the time. The recent profit-taking has left the altcoin down more than 30 percent in the past month and 60 percent below its all-time high of $0.28 reached in Apr. 2021.
Article continues below advertisement
Also, environmentally conscious investors might also find VeChain attractive as the project uses energy-efficient Proof-of-Stake mechanism.
Article continues below advertisement
The best way to buy VET coin
If you like VeChain crypto's price prediction and would like to add it to your portfolio, you're in luck—the altcoin is broadly supported by exchanges. Not only is VET easy to buy, but it's also a highly liquid asset
Whereas Coinbase has yet to add support for VeChain, the altcoin is available on Binance, Huobi, KuCoin, Gate, Bittrex, and Bitfinex. You can convert other cryptocurrencies into VET coin or pay with fiat currency. If you're paying with the U.S. dollar, the best places to buy VET crypto are Binance and Bitfinex. You can also buy the altcoin with euros and British pounds on Binance.