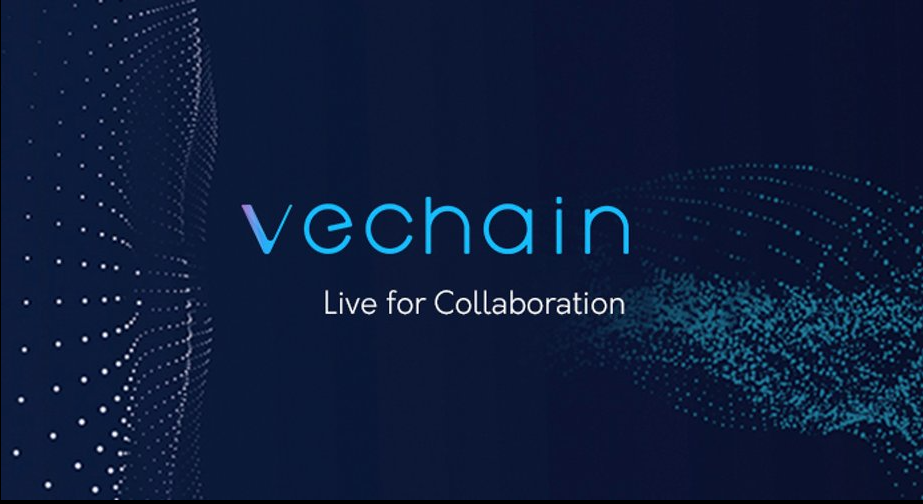 Have You Heard of VeChain? Crypto Price Prediction 2021
By Mark Prvulovic

Apr. 12 2021, Published 10:17 a.m. ET
There isn't a shortage of exciting cryptocurrency projects that are picking up steam right now. One token that has managed to climb to the top of the altcoin market is VeChain (VET). While this particular cryptocurrency project has been around for a while, it only picked up traction recently among investors. VeChain is one of the few blockchain projects dedicated to providing solutions and services for businesses.
Article continues below advertisement
VeChain announced that it might be securing partnerships with major enterprise-level clients, including companies like Salesforce (CRM). In response to the news, the prices for VET tokens continue to skyrocket. With the future looking bright for this particular cryptocurrency, just how high will prices soar in 2021?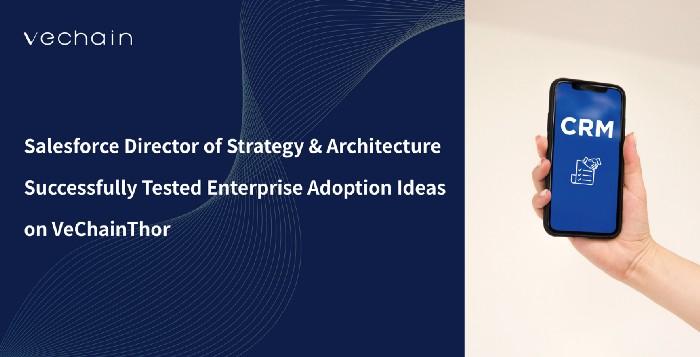 Article continues below advertisement
What is VeChain?
VeChain was founded in 2015 by Sunny Lu, an IT executive and former CIO of Louis Vuitton China. VeChain is one of the few blockchain projects that focus on offering blockchain services to businesses. Originally, the project operated off the Ethereum blockchain under a different token, VEM, which hit an all-time high of $9.3. However, despite being a popular token among various different industries, the project decided to build its own blockchain instead of relying on Ethereum.
Fast forward to 2018 and VeChain ended up launching its own token, VET. In addition to supporting smart contracts, VeChain lets other businesses build their own blockchain-based solutions on the platform. The major applications include certifying food safety and freshness along every step of the supply chain, anti-counterfeiting of luxury goods, health records, tracking emissions and sustainability, and more.
Article continues below advertisement
Some of the biggest adopters of VeChain in the past include businesses in the wine industry, like vineyards, shipping intermediaries, and wine retailers. Salesforce announced that it would test out the VeChain blockchain as well. While other blockchain projects offer similar business solutions, VeChain has emerged as one of the largest business-oriented cryptocurrencies out there.
VeChain price prediction 2021
The prices for VET tokens have shot up from less than $0.01 in October 2020 to over $0.13 as of April 2020. Currently, VeChain is the 19th largest cryptocurrency project out there by market cap, ahead of projects like BitTorrent, Monero, and EOS, although smaller than Elon Musk's favorite meme coin, Dogecoin.
Article continues below advertisement
Right now, we're in a full-blown crypto bull market, which means investor enthusiasm is sky-high. However, investors should remember that prices aren't going to keep rising forever. Sooner or later, the bull market is going to die down and a lot of cryptocurrencies that have been built up will come crashing down. The cryptocurrencies that have the best chance of making it long-term are those with serious applications. I'd say that VeChain fits that description.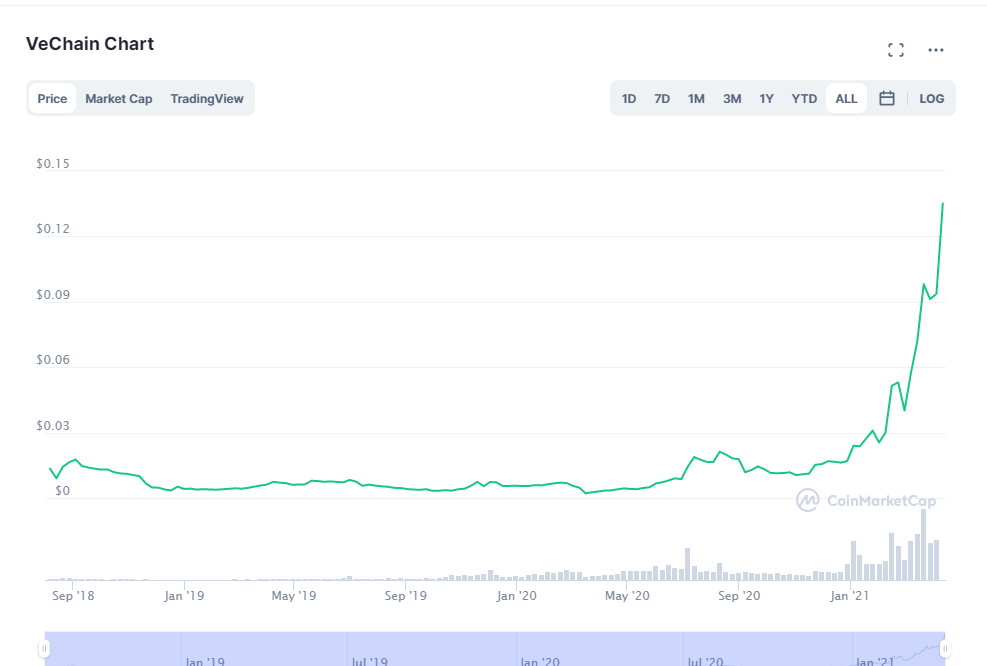 Article continues below advertisement
VeChain definitely is a project that has long-term potential. Most businesses can find at least some use for blockchain technology, whether it's monitoring supply chains or tracking records. VeChain will likely be a project that will stand the test of time. Expect prices to continue rising to $0.20 and higher this year. In the long term, prices could rise to as much as $1.
Where to buy VeChain
While VeChain is large enough that it could end up being listed on exchanges like Coinbase, there are only a handful of platforms that sell VET tokens as of April 2021. As expected, the best place to buy altcoins is Binance, a platform that has become the top altcoin exchange on the market. Some smaller exchanges that sell VET tokens include OceanEx and VCC Exchange.