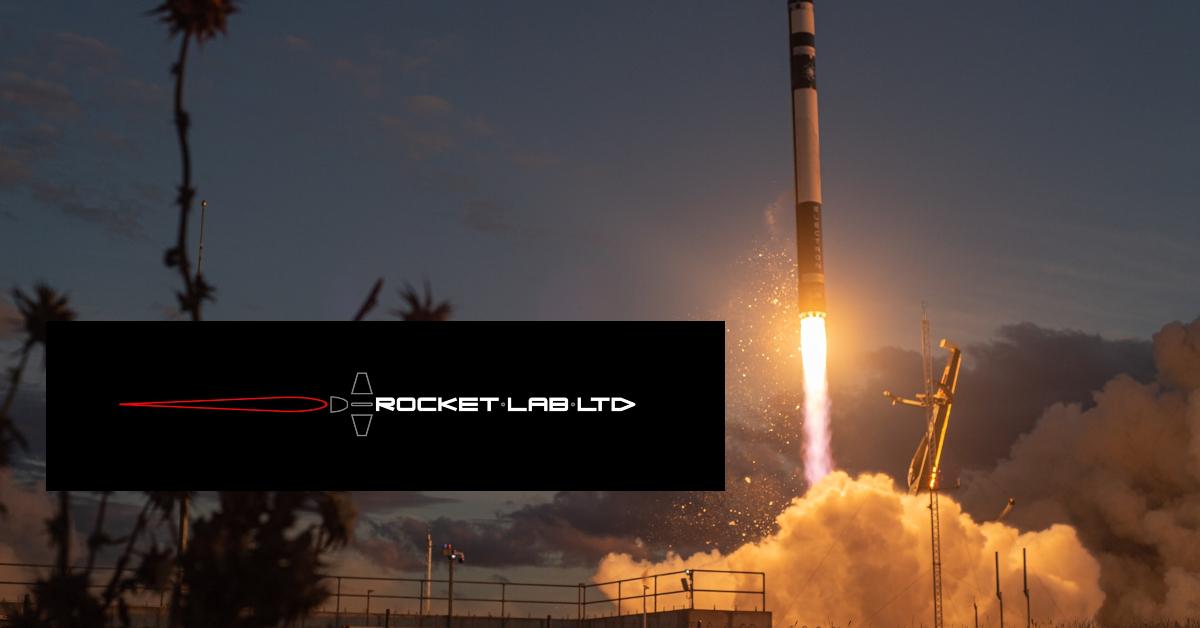 Tired of Waiting for the SpaceX IPO? Buy VACQ Stock Before the Rocket Lab Merger
The Vector Acquisition SPAC (VACQ) is taking Elon Musk's SpaceX competitor Rocket Lab public. The parties are close to completing their merger. Should you buy VACQ stock before the Rocket Lab merger date?
Article continues below advertisement
Rocket Lab is about to expand opportunities for investors seeking space stocks. It will join Richard Branson's Virgin Galactic (SPCE), which also went public through a SPAC (or blank-check company), as well as Astra Space (HOL), AST SpaceMobile (NPA), and Momentus (SRAC), which are also going public via SPACs.
The Vector SPAC–Rocket Lab merger date
Vector and Rocket Lab announced their merger agreement on Mar. 1, and aim to complete the transaction before the end of June. Now that both boards have approved the deal, all that's needed for the merger to close is Vector shareholders' approval.
Article continues below advertisement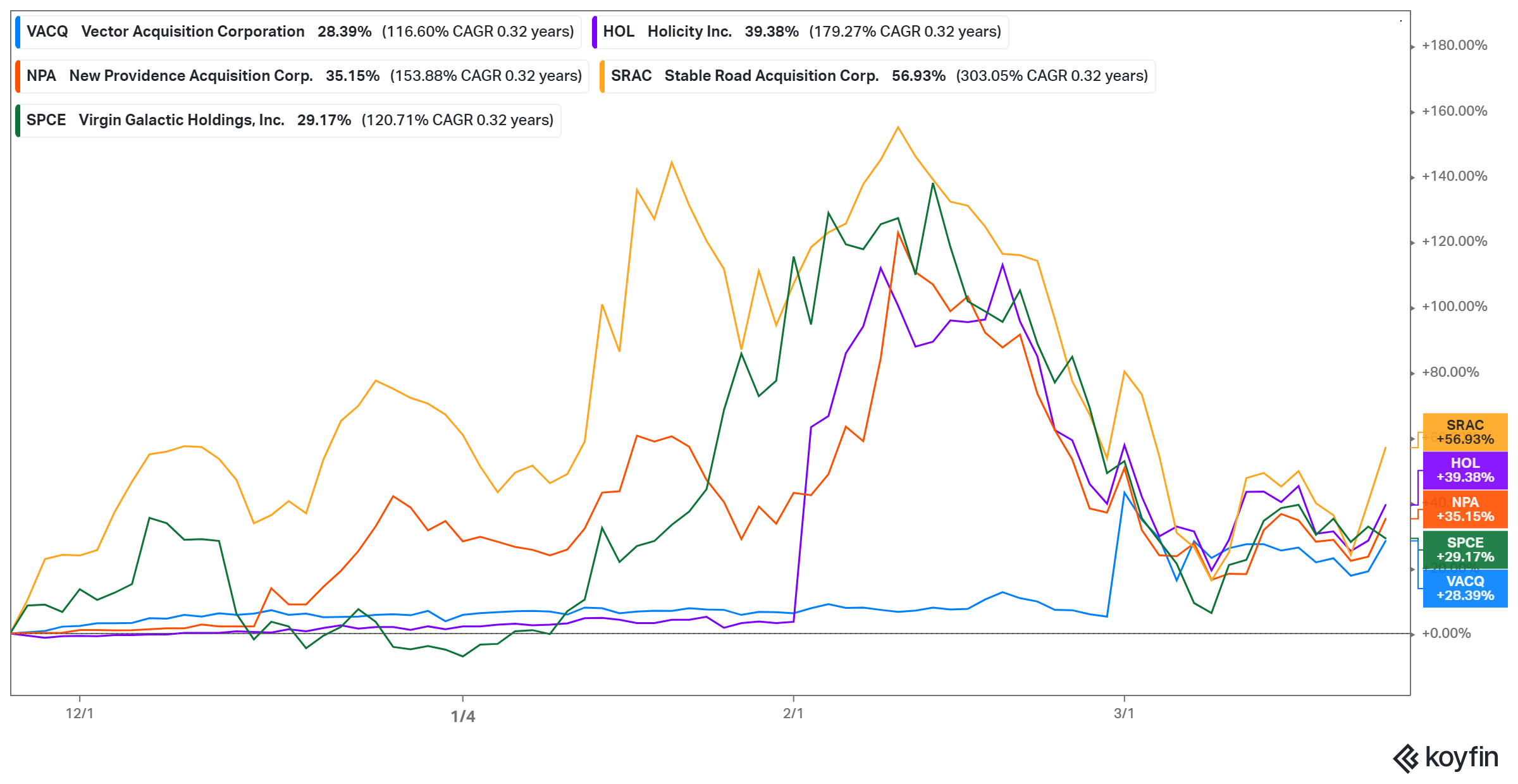 Vector hasn't yet announced the date for the shareholder vote, but that could happen any moment. Once the deal is approved, VACQ stock will trade on the Nasdaq under a new ticker symbol, "RKLB". The merger's closure will unlock $750 million in cash for Rocket Lab to invest in developing its business.
Article continues below advertisement
What's the outlook for Rocket Lab?
In addition to launching satellites for customers, Rocket Lab is also focused on offering space-based services to companies and government agencies, including NASA. Rocket Lab aims to become profitable by 2023 and for its revenue to grow to $1 billion in 2026 from its forecast revenue of $69 million in 2021.
Article continues below advertisement
The global space economy is forecast to grow to $1.4 trillion by 2030 from $415 billion in 2020. Rocket Lab and peers SpaceX, Jeff Bezos's Blue Origin, and Virgin Galactic hope to cash in on scientific exploration and space tourism, a lucrative business—to fly a group of tourists to the ISS (International Space Station) in 2022, SpaceX is charging $55 million per seat.
Rocket Lab versus Elon Musk's SpaceX
As the Vector SPAC merger approaches, many investors want to know how Rocket Lab compares with SpaceX. Both have contracts with NASA. While Rocket Lab works with NASA on its moon project, SpaceX works with the agency on its ISS program. And, like SpaceX, Rocket Lab recycles rockets to cut costs of space projects. Both companies also have Mars mission plans, with SpaceX being a key part of Elon Musk's plan to set up a city of a million people on the planet.
Article continues below advertisement
Whereas Rocket lab just started in 2014, SpaceX was founded in 2002. Rocket Lab also has a smaller valuation than SpaceX, with the Vector SPAC deal valuing Rocket Lab at $4.1 billion, and SpaceX last valued at $74 billion. While Rocket Lab is about to become a publicly traded company, little is known about SpaceX's IPO plans.
Article continues below advertisement
Is VACQ stock a good buy before the Rocket Lab merger date?
There's a lot to like in VACQ stock ahead of the Rocket Lab merger. First, at less than $13 per share and 20 percent from its peak, VACQ stock is affordable for small investors and attractive to bargain hunters. In contrast, SPAC space stocks Astra (HOL) and Momentus (SRAC) cost $14 and $17, respectively, and Virgin Galactic costs $33 per share.
Furthermore, the Wall Street elite seems to have warmed up to the SPAC, with 60 percent of its shares held by institutional investors. Big investors in VACQ stock include BlackRock, Glazer Capital, Sculptor Capital, Linden Advisors, Park West Asset Management, Marshall Wace, and the Healthcare of Ontario Pension Plan Trust Fund.