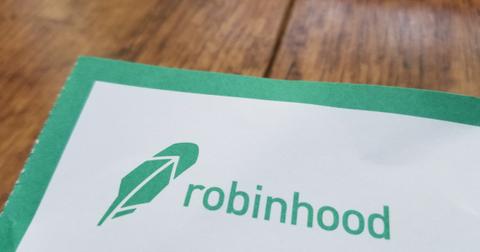 Unsettled Funds on Robinhood: How to Access Them
By Ruchi Gupta

Updated
What can you do with unsettled funds on Robinhood? How do unsettled funds arise on Robinhood in the first place? If you're just getting started with Robinhood investing, you may have questions like these. The answers depend on the account type you hold and its restrictions.
Robinhood Crypto is heading east of the Mississippi River, and it "Feels Like Coming Home." Commission-free Bitcoin (BTC) and Ethereum (ETH) trading is now rolled out and available to investors in Mississippi. pic.twitter.com/HfFubqumoz

— Robinhood (@RobinhoodApp) April 26, 2018
Introducing Fractional Shares! Invest in thousands of stocks and ETFs on Robinhood with as little as $1, regardless of whole share prices.

We know this was a popular request and we're excited to start launching next week! Sign up for early access. 🚀https://t.co/SmChwAWOlb pic.twitter.com/b8W4dgK3jA

— Robinhood (@RobinhoodApp) December 12, 2019
Robinhood has done away with trading commission costs, lowering the barrier for everyday people to participate in stock, cryptocurrency, and ETF investing. It also allows users to purchase fractional shares for as little as $1. These offers have drawn millions of users to Robinhood.
What are unsettled funds on Robinhood?
Unsettled funds on Robinhood can arise from two types of transactions: bank deposits or stock sales. For bank deposits, it takes some time (up to five days) for the money transferred from your bank account to reach your Robinhood account. Deposits that are on their way are considered unsettled funds.
In a stock sale transaction on Robinhood, "unsettled funds" are the pending proceeds. SEC rules require that you wait a certain period to receive funds after selling stocks. Robinhood, as a stockbroker, is subject to the SEC regulations, including the waiting period rule.
Therefore, if you sell a stock, there will be a settlement period before the proceeds reach your Robinhood account, often lasting two days after the sale. Once it reaches your account, you can reinvest it or transfer it to your bank.
Can I trade with unsettled funds?
Access to unsettled funds on Robinhood is generally restricted. However, Robinhood allows certain customers to trade with unsettled funds up to a certain limit. You can use unsettled funds from a deposit or stock sale to make more stock purchases. But you should know your limit, and this will depend on your Robinhood account type.
Those on a Robinhood Cash account can't trade with unsettled funds. That ability is only available to margin accounts (Robinhood Instant or Robinhood Gold). Robinhood Instant account holders can trade with up to $1,000 from unsettled funds, and Robinhood Gold account holders can access more than $1,000 from unsettled funds.
However, remember that, depending on your tier amount, there will be limits to accessing unsettled funds on the Gold account. Additionally, unlike Robinhood Cash and Instant accounts—which are free—Gold accounts come with a monthly fee. They also offer exclusive benefits, such as access to professional research reports to help you make better investment decisions.
We're continuing to improve your funding experience on Robinhood. We're happy to share that we've enabled support for over 400 additional banks and credit unions—including PNC Bank and Banco Popular Puerto Rico! 🏦💸📲 pic.twitter.com/w1rwTpgxEO

— Robinhood (@RobinhoodApp) August 14, 2020
How to get unsettled funds for trading on Robinhood
If you have a Robinhood Instant or Gold account, unsettled funds from deposits or stock sales become instantly available for you to reinvest. Access to unsettled funds for trading is automatically available for Instant and Gold accounts. However, you can't withdraw unsettled funds from Robinhood to your bank account.