Tree T-PEE Appeared on 'Shark Tank' in 2013 — Current Net Worth Estimates
A 2013 'Shark Tank' appearance by tree T-PEE led to a booming business for founder Johnny Georges. Here's what the tree T-PEE company is worth.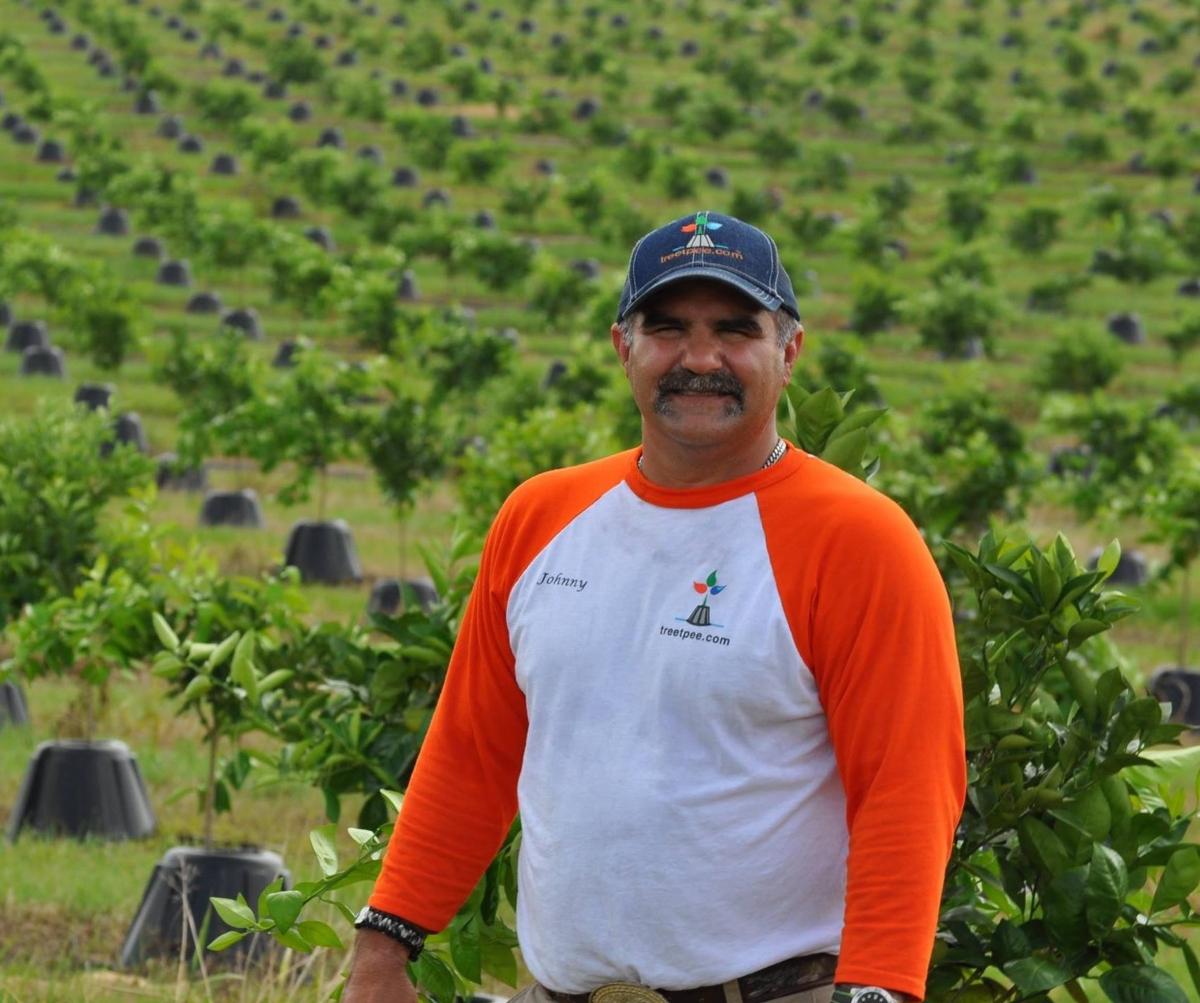 The company tree T-PEE, founded in 2005 by Johnny Georges, has grown to be worth quite a bit since its inception. The founder appeared on Shark Tank in Season 5 and scored a valuable deal that helped ramp up his product's popularity. How much is the tree T-PEE's net worth today?
Article continues below advertisement
Article continues below advertisement
Georges launched the tree T-PEE business in 2005 through his company GSI Supply, Inc. His father Rick Georges was a pioneer in the citrus industry with irrigation innovations. Together with his father, Georges created the first tree T-PEE to protect young trees from frost damage.
According to The Tech Education website, tree T-PEE has amassed approximately a $100 million net worth as of 2021.
Article continues below advertisement
The tree T-PEE is a cone that protects trees while conserving water.
Georges improved upon the original tree T-PEE idea by making it conserve water as well as the electricity required to pump that water to the trees. The website claims the new tree T-PEE saves about 90 percent on water usage compared to traditional practices.
The product is cone-shaped and used to help contain water and nutrients for trees between one and five years of age. Tree T-PEEs are made in the U.S. from 100 percent recycled plastic, according to the company website. A basic tree T-PEE currently sells for $9.95 online.
Article continues below advertisement
Article continues below advertisement
The benefits of using a tree T-PEE include helping more of the water and nutrients reach the roots of the young tree. The product also turns the T-PEE into a "mini greenhouse" when temperatures rise, which helps keep the tree and its roots hydrated for better growth. The T-PEE claims to also block the impacts of wind and protect trees from frost on cold nights.
Georges worked for years trying to convince farmers to change their habits with the tree T-PEE. He told Heartland: In the Field magazine in 2013, "I'm trying to change 30 years of mindset." With his 2013 appearance on Shark Tank, Georges was able to get his revolutionary product into more farmers' hands.
Article continues below advertisement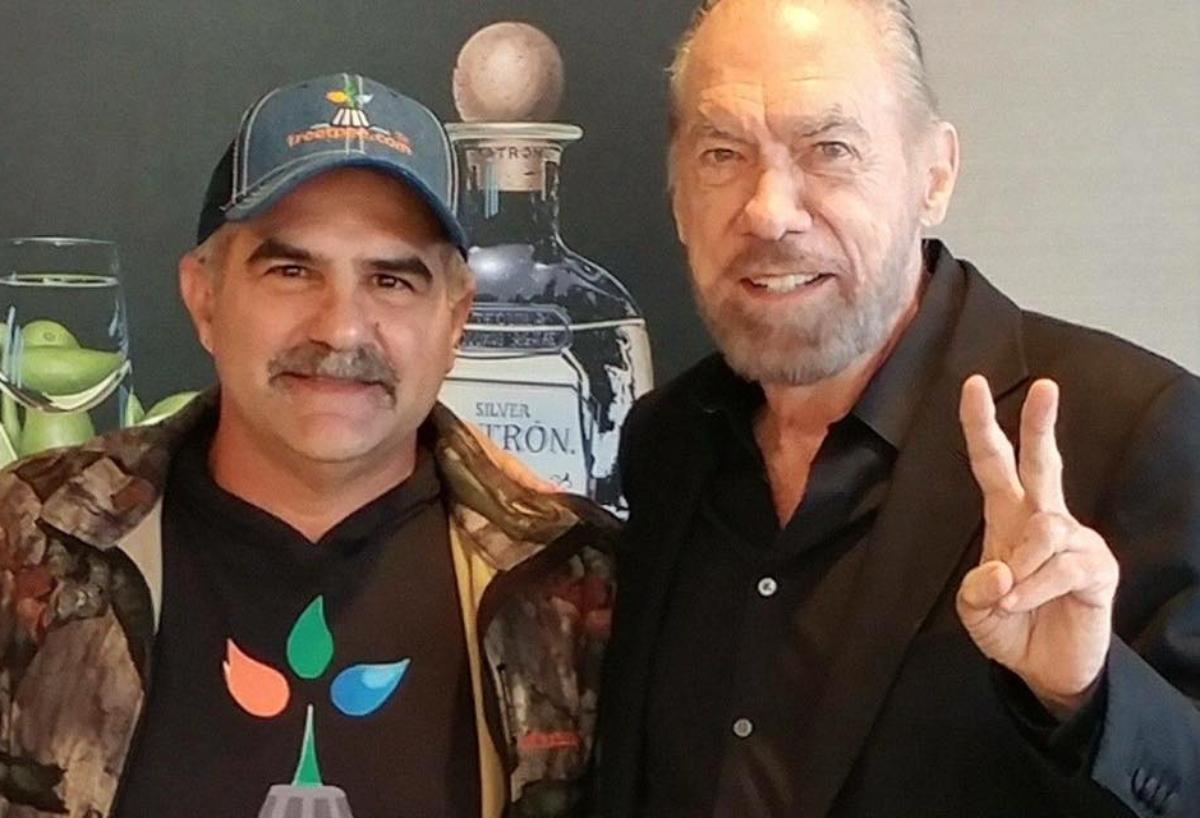 Article continues below advertisement
John Paul DeJoria is a partner in the tree T-PEE business.
As a result of Georges' appearance on Shark Tank in 2013, the entrepreneur John Paul DeJoria became an investor in the business. DeJoria made a deal intended to benefit both founder Georges and himself as an investor with a significant stake in the company.
Article continues below advertisement
DeJoria is a self-made billionaire thanks to his successful venture with Paul Mitchell to create John Paul Mitchell hair systems. He's also the co-founder of Patron Spirits Company and a founding partner of the House of Blues chain of nightclubs.
DeJoria was a guest shark on the ABC reality series on the episode that broadcast on November 1, 2013. He took over for Robert Herjavec, a series regular. As of 2017, he was the third richest shark to ever appear on the show. His wealth in 2017 of about $3.1 billion was behind only Mark Cuban ($3.3 billion) and guest shark Sir Richard Branson ($5.1 billion).
Article continues below advertisement
Article continues below advertisement
DeJoria responded to Georges' pitch on Shark Tank and sought $150,000 in exchange for 20 percent equity.
Another environmental investment DeJoria has recently made is with Swedish American battery tech company TEXEL Energy Storage, with the goal of a "CO2 free future."