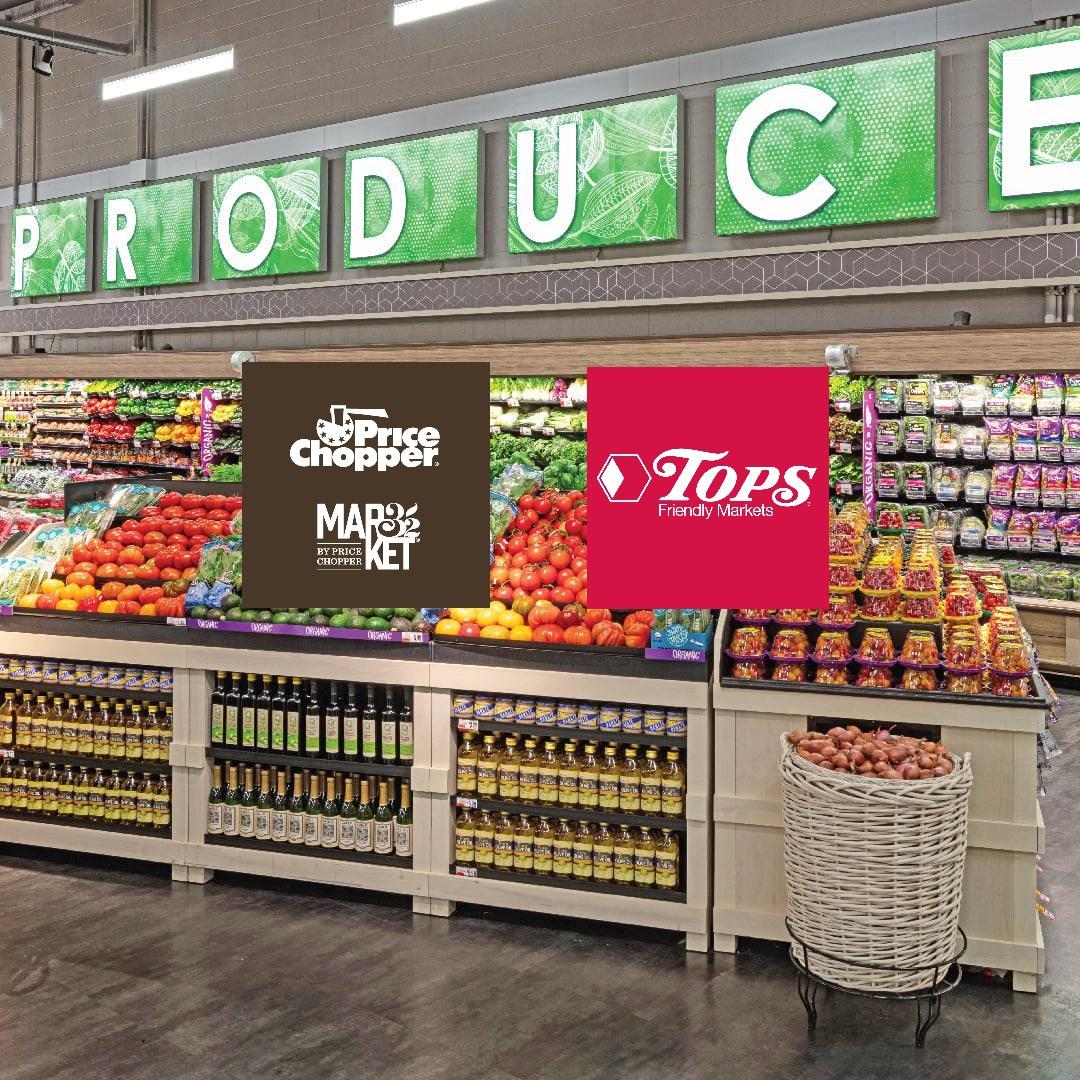 The Tops–Price Chopper Merger—What to Know
Ahead of the high-spending holiday season, two Northeast grocery store chains, Tops Friendly Markets and Price Chopper, are poised to merge, forming a new parent company in the process.
Article continues below advertisement
Here's what the Tops–Price Chopper merger means for the U.S. storefronts and employees, plus whether investors can get their share of the store-bought pie.
What to know about the Tops–Price Chopper merger
Price Chopper/Market 32 and Tops Friendly Market stores have consolidated in a move that merges around 300 stores in the Northeast region. The stores themselves will retain their names, but the entity will operate under a newly formed parent company, Northeast Grocery, Inc.
Article continues below advertisement
The parent company's headquarters will be based in Price Chopper's original stomping grounds of Schenectady, N.Y.
Northeast Grocery isn't getting all of the stores
While most of the stores will merge under Northeast Grocery, 12 are divesting as requested by the Federal Trade Commission (FTC). Due to regulatory reasons, these stores will pivot to ownership by C&S Wholesale Grocers, which is headquartered in Keene, N.H.
Article continues below advertisement
According to the N.Y. state office of the attorney general (OAG), a full-size merger would have "eliminated a direct supermarket competitor." The office adds, "By requiring the parties to sell the Tops stores in those cities to C&S, [...] the OAG will help maintain competition in those areas."
These stores are located in places such as Cooperstown, Saranac Lake, and Warrensburg, N.Y. The divested Tops stores will transform into Grand Union grocery stores under C&S ownership.
Article continues below advertisement
C&S recently purchased Piggly Wiggly Midwest. If it weren't for the FTC, the Tops deal wouldn't have come its way. Now, the expansion continues, as does the competitiveness.
What will happen to the grocery chains' unions?
The new parent companies of the stores will reportedly retain recognition of existing union workforces at the various grocery locations. This is good news for employees, especially at a time when fair wages, benefits, and workers' rights are front and center for large companies such as Kellogg's and John Deere.
Article continues below advertisement
Is the new parent company public?
C&S Wholesale Grocer is a privately held company, as is the newly formed parent company of hundreds of Tops and Price Chopper locations, Northeast Grocery.
Price Chopper's current CEO, Scott Grimmett, will continue to lead the parent company and serve on its board of directors. Former Tops CEO and chairman Frank Curci will join him on the board.
Article continues below advertisement
What's next for Tops and Price Chopper?
One strength of Price Chopper/Market32 locations is their in-store restaurant expertise. With the merger in mind, Tops may borrow some of that expertise to help its stores better compete in a modern landscape.
The first Tops store was founded in 1962, three decades after the first Price Chopper supermarket arrived in N.Y. The two entities' consolidation seems set to strengthen their hold on the Northeast region.