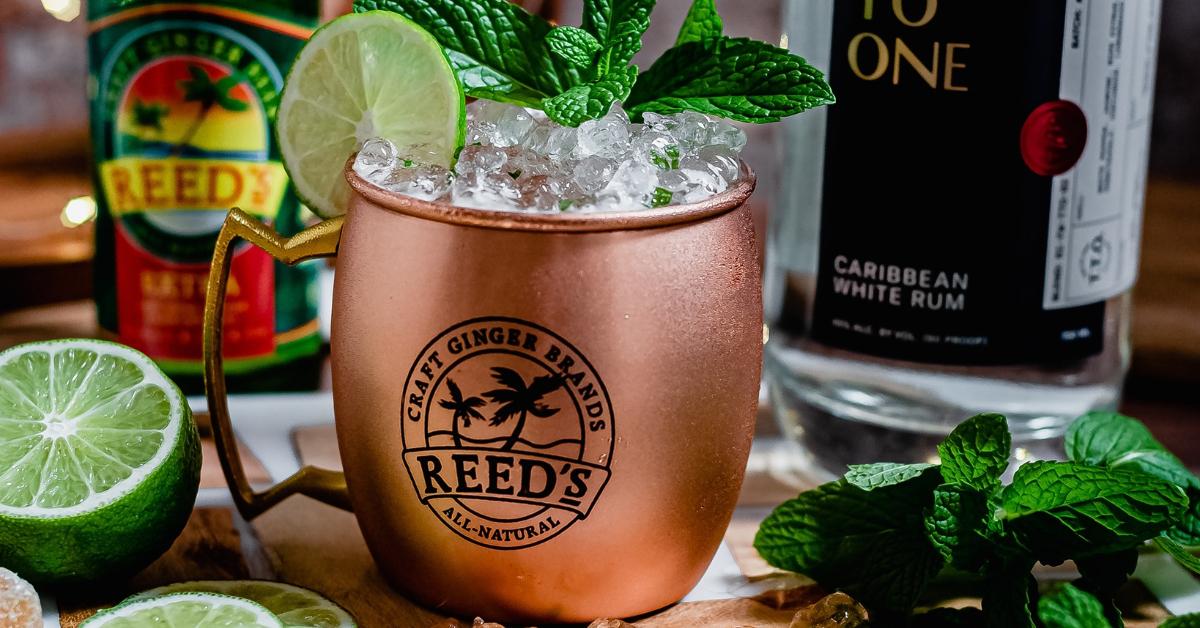 Is Reed's (REED) a Good Stock to Buy? A Look at the Year Ahead
Reed's (REED) stock rose 44 percent on May 4. The stock surged after the company announced an expanded distribution agreement with CVS Pharmacy. What's the forecast for REED stock in 2021? Will it rise more, or should you stay away from the penny stock?
Article continues below advertisement
Reed's develops, produces, and sells handcrafted natural beverages in the craft specialty foods market in the U.S., Asia, Canada, Australia, and Europe. The company's two core brands are Virgil's soda beverages and Reed's Ginger Beer.
What happened to Reed's stock?
On May 4, Reed's stock gained 44 percent, but was down 8 percent in premarket trading on May 5. The stock fell as investors took profits following REED's big gains. REED stock is up 144 percent year-to-date and has risen 115 percent over the last year.
Article continues below advertisement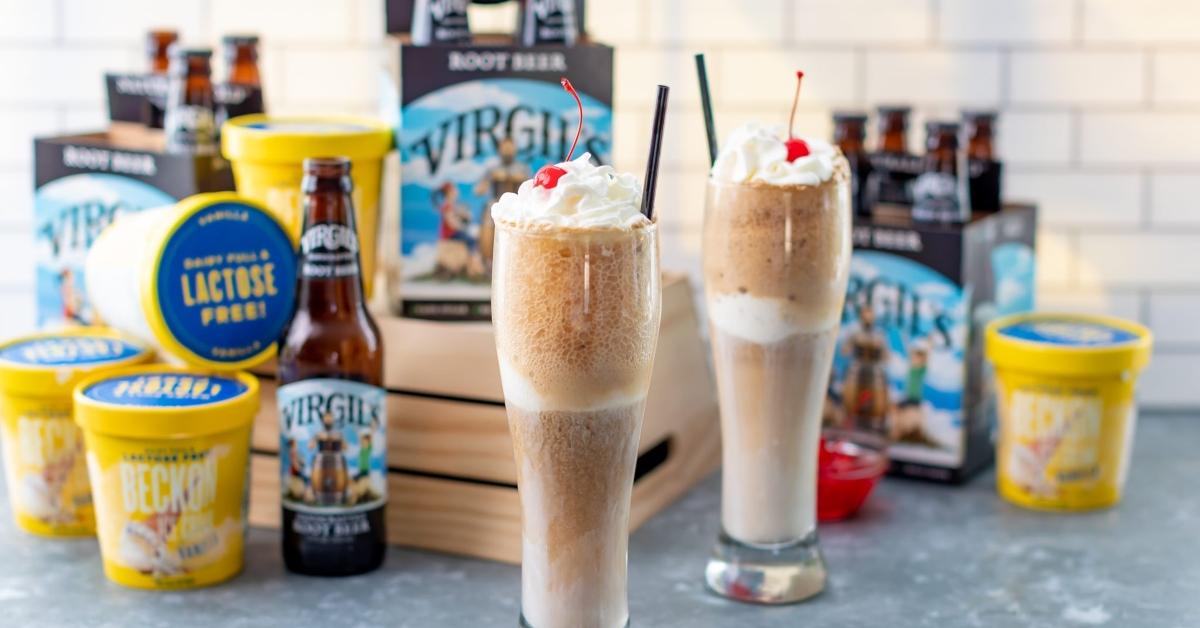 The Reed's–CVS Pharmacy deal
On May 4, Reed's announced a distribution deal with CVS Pharmacy. Under the terms of the deal, six new beverage multipacks will be available for sale at more than 1,000 CVS locations nationwide. The financial terms of the deal weren't revealed.
Article continues below advertisement
In a press release, Reed's CEO Norman E. Snyder said, "Growing from just two of our Ginger Beers at CVS Pharmacy, to now retailing multiple varieties from Reed's and Virgil's, shows our company's unstoppable momentum to meet the demand from consumers and retailers alike for more all-natural alternatives."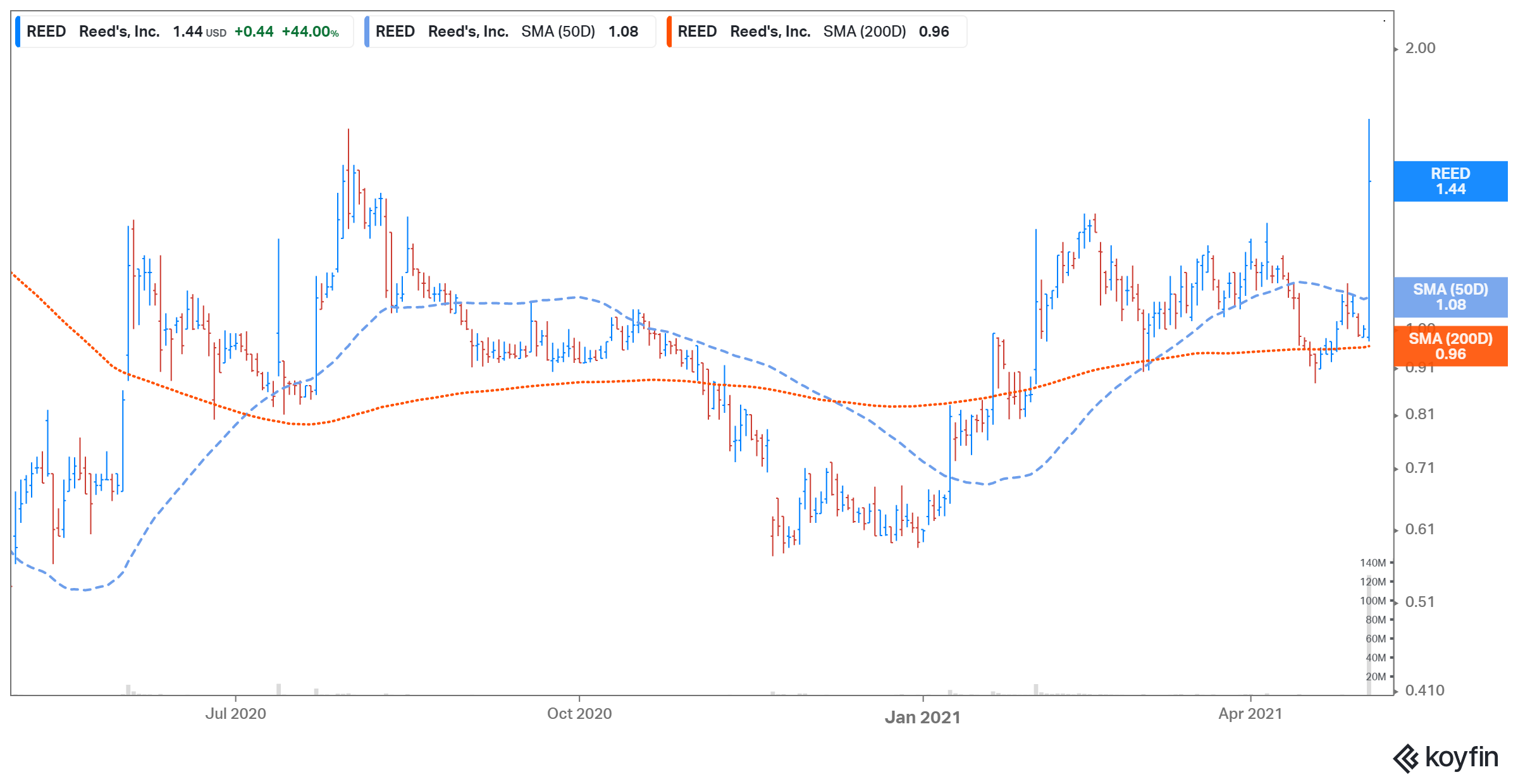 Article continues below advertisement
Reed's stock forecast and Reddit discussion
According to Market Beat, analysts' average target price is $2.50 for REED stock, which is 74 percent above its current price. Of the two analysts tracking REED, one recommends "buy," and one recommends "hold." None recommend "sell." REED isn't among stocks being actively discussed on Reddit.
Is Reed's stock a good investment?
Reed's generated net sales of $41.6 million in 2020, which represents a 23 percent rise from 2019. This is mainly due to healthy volume growth for both Reed's and Virgil's brands. The company's gross profit rose 62 percent year-over-year in 2020. Analysts polled by TIKR expect the company's net sales to increase by 15 and 13 percent, respectively, in 2021 and 2022.
Article continues below advertisement
Reed's stock looks like a good investment based on its growth outlook. The global organic beverages market is expected to reach $48 billion in 2025, compared with $26 billion in 2020.
Article continues below advertisement
Should you buy Reed's stock?
Reed's next-12-month EV-to-sales multiple is 2.6x, which looks attractive compared with that of other beverage stocks. National Beverage (FIZZ) and Monster Beverage (MNST) have multiples of 3.8x and 9.3x, respectively.
Beverage stocks were hit hard by the COVID-19 pandemic. Reed's has survived the pandemic and may be on the rise in 2021 as its volumes grow amid loosening restrictions. Currently, Reed's sells its products in more than 40,000 outlets across the country, including grocery stores, drug stores, and natural and specialty food channels.
Price to buy or sell Reed's stock
Reed's stock looks poised to keep rising with expanded sales channels. Analysts' average price forecast suggests REED stock has significant potential. It looks best to buy around its 50-day moving average of $1.10.