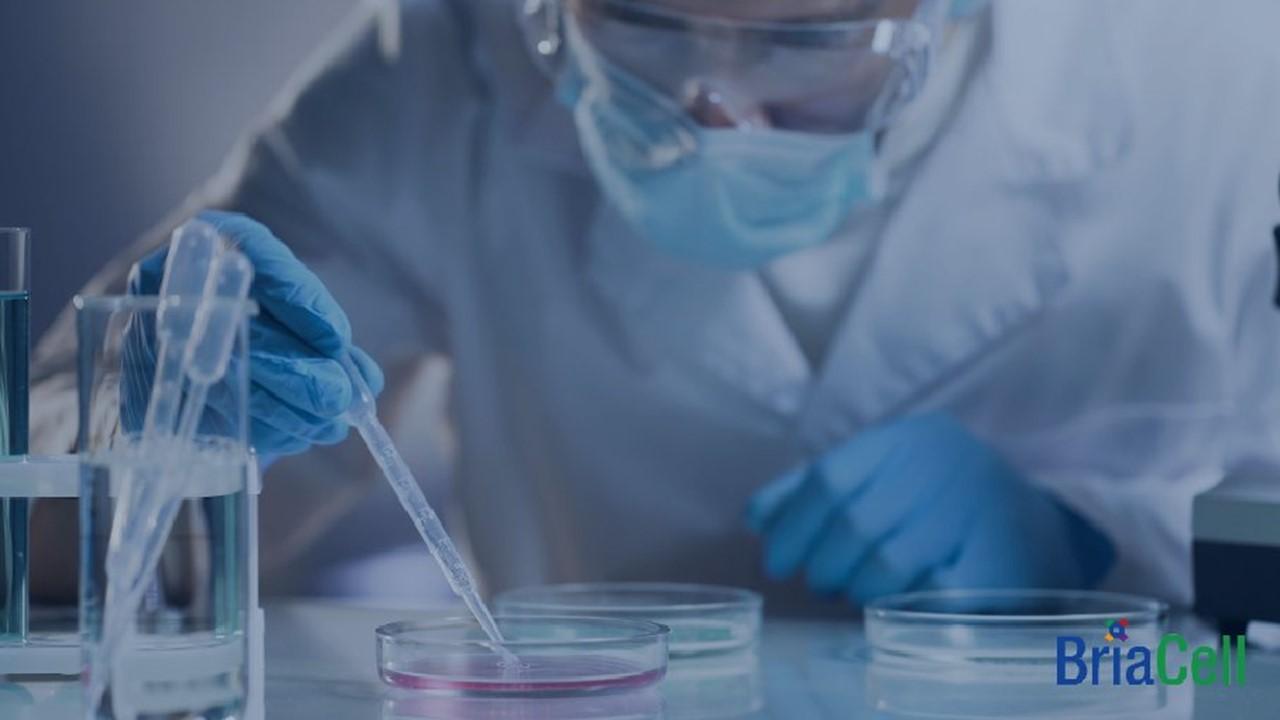 There's Still Time to Buy BriaCell Therapeutics (BCTX) Stock
BriaCell Therapeutics (BCTX) stock rose to its 52-week high of $9 on June 2 and eventually closed at $6.18—94 percent higher than the previous day's closing. The stock was trading higher on June 3 also. What's happening with BCTX stock and is it too late to buy it now?
Article continues below advertisement
BriaCell Therapeutics is a clinical-stage immuno-oncology biotechnology company. It's developing approaches for cancer management. The stock has a 52-week trading range of $2.81–$9 and is up 48.2 percent so far in 2021. However, the stock trades at a fraction of its IPO price and has delivered 88 percent negative returns since the IPO.
What happened to BriaCell Therapeutics stock?
BriaCell Therapeutics stock rose sharply on June 2 after reporting a positive update on its breast cancer treatment. It's common for clinical-stage biotech companies to rise sharply due to positive trial results. Over 146 million BCTX were traded on June 2, while the volumes have averaged less than 1 million historically.
Article continues below advertisement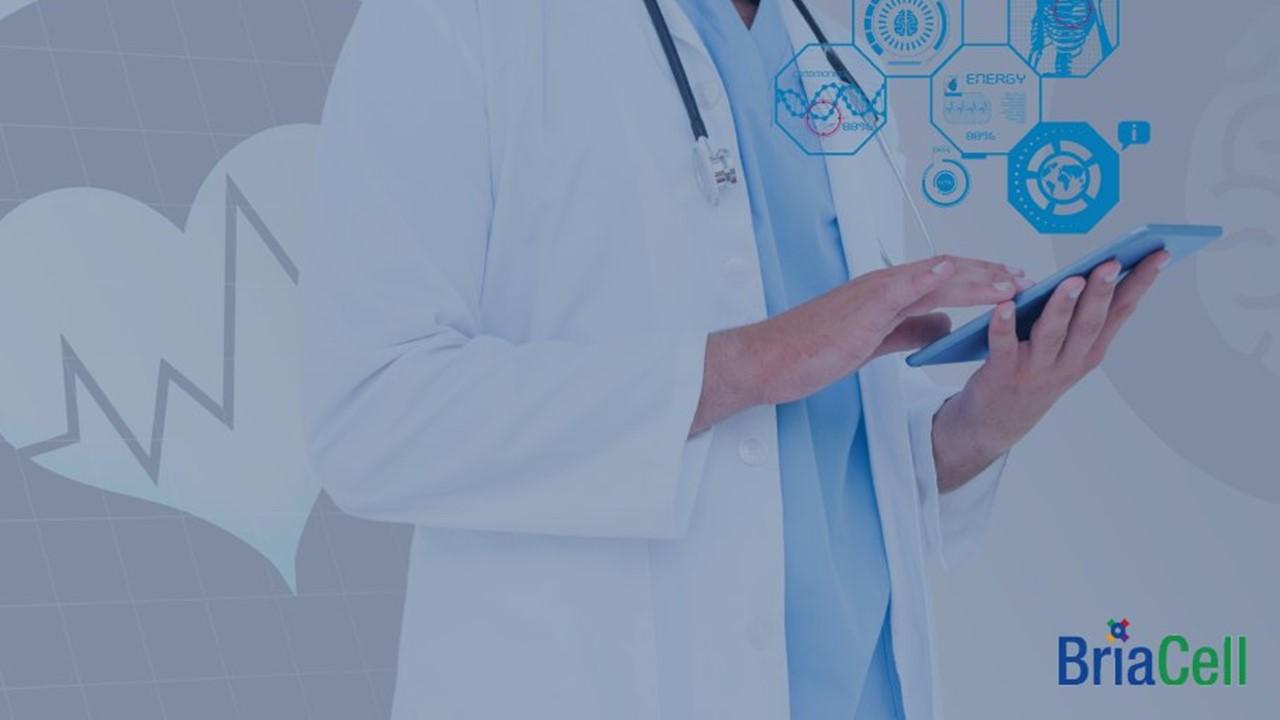 Dr. Bill Williams, BriaCell's CEO, said, "Women with advanced breast cancer often are fighting a deadly disease that does not respond to currently-available treatments." Commenting on the trial results he said, "We are pleased to report that our immunotherapy regimen appears to offer clinical benefit for these patients in desperate need of new therapy options."
Article continues below advertisement
BCTX stock forecast
BCTX is a very small company and despite nearly doubling on the positive trial results, it has a market capitalization of around $41 million. The company is too small to attract attention from Wall Street analysts and we don't have the forecast for the stock.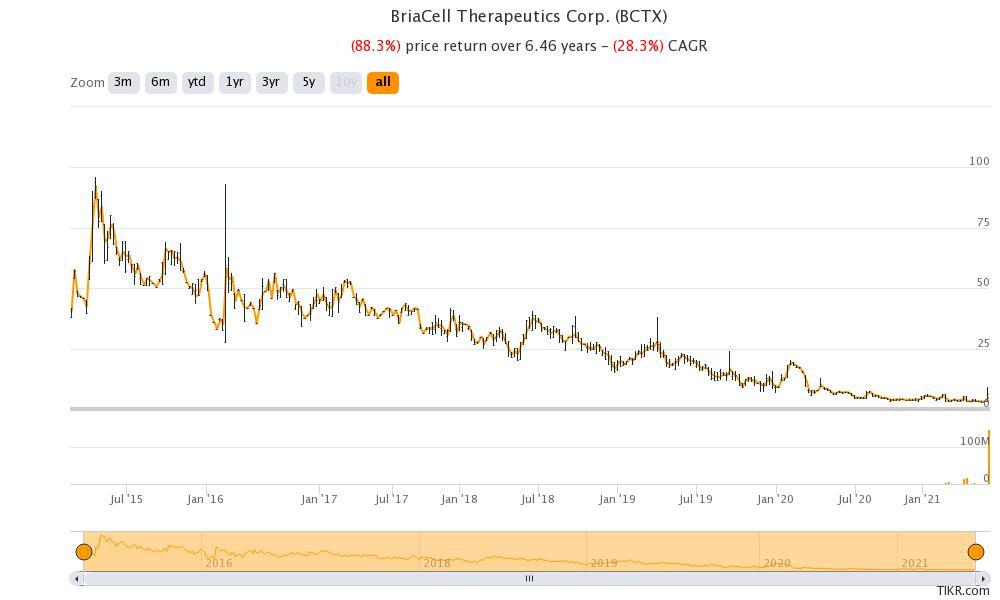 Article continues below advertisement
Is BCTX stock a good investment?
The positive trial results for the cancer treatment are a positive development for BCTX stock. The trial results showed an overall survival benefit of 12 months, which compares to a 7.2–9.8 month survival in other treatment trials.
The company also said that the survival benefit was "13.4 months in patients with 2+ HLA matches and 12.5 months in patients with Grade I/II tumors." For the top responder, the survival benefit was 21.4 months and a 100 percent resolution of the "eye-bulging" tumor.
Article continues below advertisement
While the positive trial results are a welcome break for BCTX investors, it's still a speculative play like many other clinical-stage companies. However, if the cancer treatment can be commercialized, it could be a game-changer for BriaCell Therapeutics.
BriaCell Therapeutics stock is a good buy.
According to the most recent BriaCell Therapeutics investor presentation, the company had pro forma cash of $28.7 million as of April 12. Usually, clinical-stage biotech companies announce a stock offer just after reporting positive trial results. The companies can issue shares at a higher price and can capitalize on the spike after the trial results. BriaCell has also announced a private placement to raise $27.2 million.
Article continues below advertisement
The company will issue 5.17 million units at a price of $5.26. Each unit consists of one common stock and one warrant with an exercise price of $6.19. Before this issue, BriaCell Therapeutics had over 7.5 million outstanding shares. However, there other dilutive securities. It has 637,352 options with a weighted average exercise price of $5.42. It also had over 6.8 million warrants with an exercise price of $5.13. After the spike in BCTX stock, these securities are in the money.
Overall, given the low market capitalization of BriaCell Therapeutics stock and the massive opportunity for breast cancer care, the stock could be a good bet for investors.