Theta Fuel (TFUEL) Is a Good Crypto Bet for Long-Term Investors
Investors want to know if Theta Fuel (TFUEL) is a good long-term investment, which puts the TFUEL coin price prediction for 2025 into sharp focus.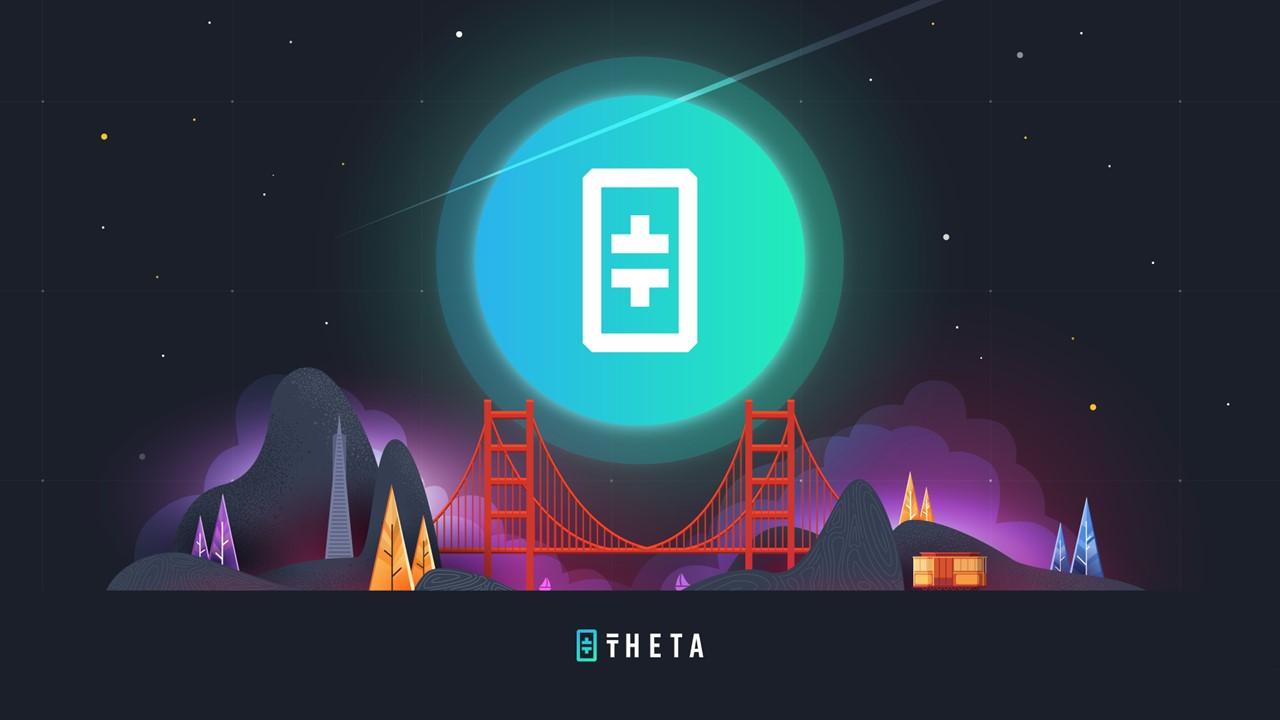 Investors are back buying cryptocurrencies again after the May meltdown linked to Tesla's Bitcoin payments move, China's crackdown, and the U.S. Treasury's tax scare. The global crypto market cap has climbed more than 6 percent over the past 24 percent to more than $1.6 trillion. What are investors buying now? Theta Fuel (TFUEL) is among the big movers. What's TFUEL coin's price prediction for 2025 and is it a good long-term investment?
Article continues below advertisement
Article continues below advertisement
It would be wise to familiarize yourself with TFUEL crypto before assessing its price prospects. Theta Fuel is a blockchain project focused on online content delivery like video streaming. TFUEL is Theta's official cryptocurrency. It's used to facilitate transactions on the platform and reward community members who contribute their redundant computing resources. TFUEL coin's current price is $0.56. It achieved an all-time high of $0.68 on June 9.
How many Theta Fuel coins are there?
There are 5.3 billion TFUEL coins in circulation. Unlike Bitcoin or Yearn Finance, Theta Fuel coin's supply isn't capped. However, the Theta network has another native cryptocurrency besides TFUEL. It's called Theta Token and has reached its maximum supply of 1 billion tokens. Its role on the network is mostly governance. Investors earn rewards in TFUEL when they stake Theta tokens.
Article continues below advertisement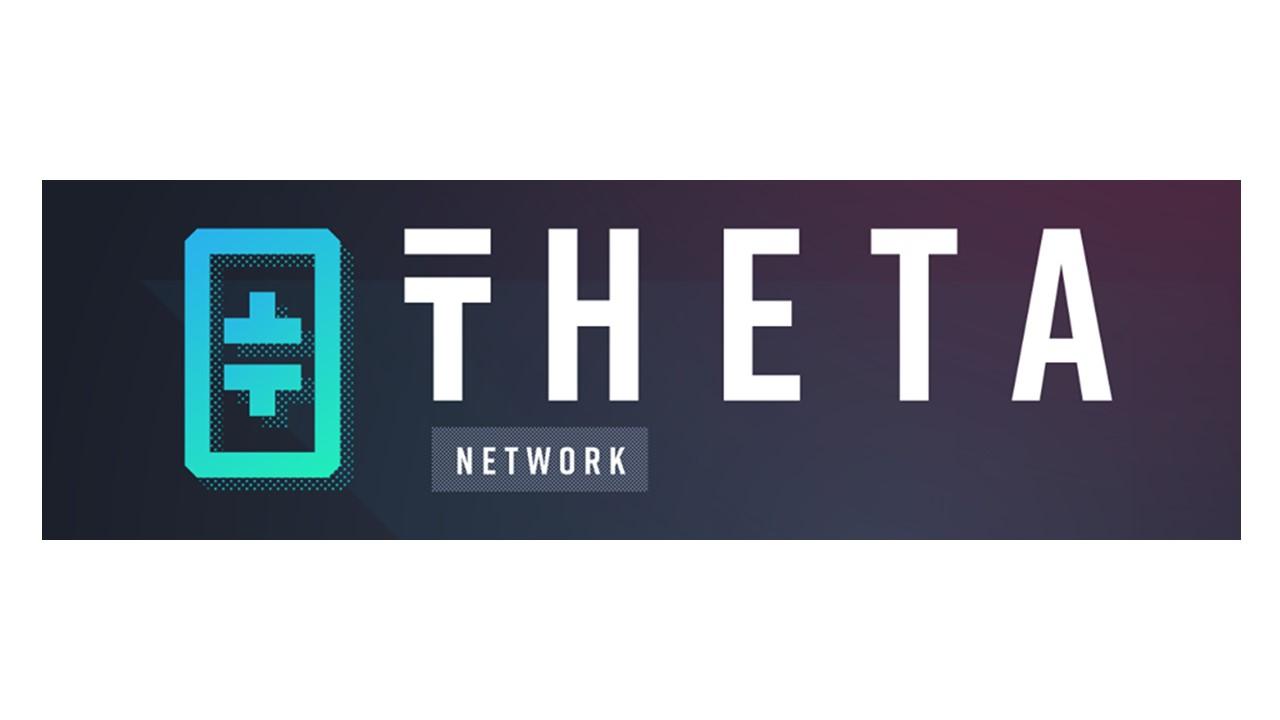 Is Theta Fuel (TFUEL) coin expected to go up?
TFUEL crypto ranks among the best-performing altcoins in 2021. The roster of Theta backers tells you the project has a bright future and there is a high chance TFUEL coin price will continue to rise. The project as YouTube and Twitch co-founders Steve Chen and Justin Kan, respectively, as advisors.
Article continues below advertisement
Article continues below advertisement
Theta has impressive backers from the digital media world, including YouTube co-founder Steve Chen and Twitch co-founder Justin Kan, who are Theta advisors. Theta investors include big corporations such as Samsung and Sony.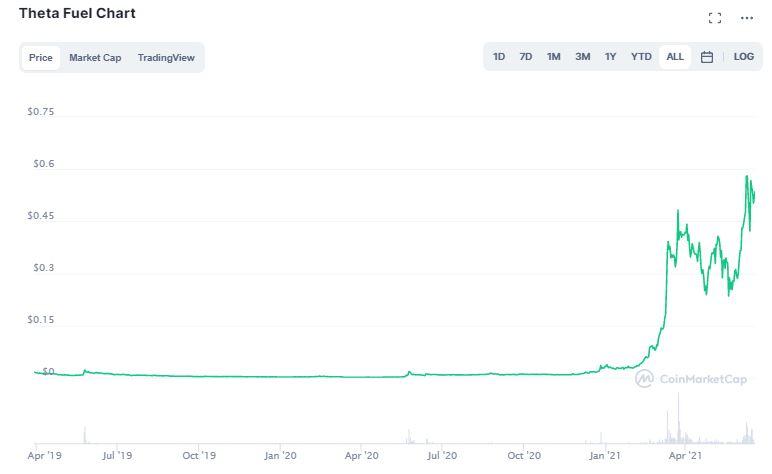 Article continues below advertisement
Theta Fuel price prediction for 2025
It's good news for Theta crypto prospective investors because TFUEL still carries a bullish price outlook even after the recent spike. According to WalletInvestor, the altcoin's price will hit $1.25 a year from now and surpass $4 in five years, which implies a 630 percent upside potential.
Article continues below advertisement
At Digital Coin Price, TFUEL coin's price is forecast to 2021 at $0.82, which suggests more than 50 percent upside. The altcoin is expected to keep rising and hit $1 in 2022, $1.50 in 2024, and $2 in 2025.
Article continues below advertisement
When will Theta Fuel (TFUEL) coin reach $10?
At the current price, Theta would need to rise almost 1,800 percent to reach $10. Looking the altcoin's historical performance, that milestone is possible and might even come soon. TFUEL coin has been climbing at an average monthly rate of 250 percent in 2021. If it maintains that pace, it could get there before the end of 2021. If Theta coin is growing at the rate of 10 percent per month, it could reach $10 in three years, which points to 2024.
Is Theta Fuel a good long-term investment?
If you're more into jokes, you might want to consider altcoins like Dogecoin and its copycat Shiba Inu. But if you're looking for a cryptocurrency you can buy and hold for years, Theta Fuel is worth a look.
Article continues below advertisement
Article continues below advertisement
Longtime Theta Fuel investors have seen blockbuster returns on their investment. The altcoin has soared 5,000 percent over the past year. The reward has even been greater for bargain hunters. Investors who bought TFUEL coin at its all-time low of $0.0008894 in March 2020 are looking at blockbuster returns of nearly 7,000 percent.
Even investors who got in in January have done well. TFUEL's price has soared 1,500 percent in 2021. Is it too late to invest in TFUEL coin? The solution that the Theta Fuel project offers and TFUEL coin's price predictions show that there's still a chance to make good money with this altcoin in the long term. However, you should remember that every investment carries risks and TFUEL's price might not move as predicted.