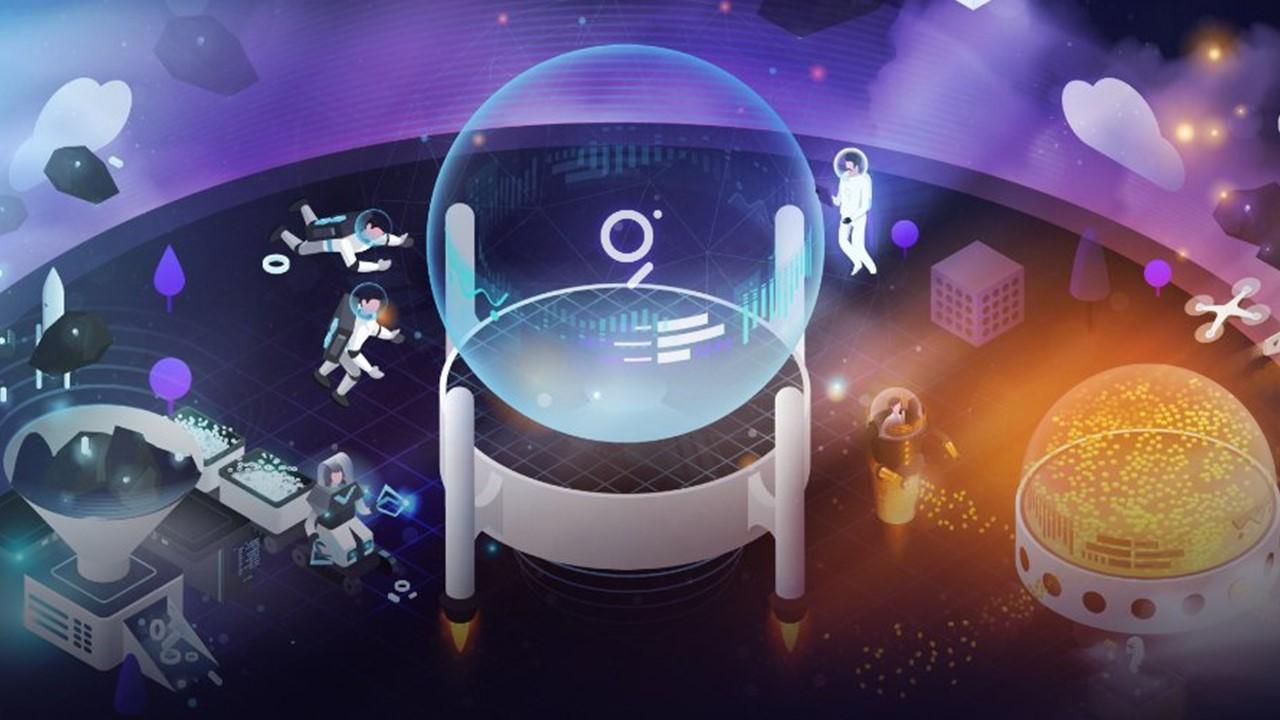 The Graph (GRT) Crypto Could Keep Rising and Eventually Reach $5
Similar to most of the other cryptos, The Graph crypto has also seen wild swings this year. It started the year at $0.35, reached an all-time high of $2.88 in February, and dropped to $0.75 in May. The crypto has gained about 150 percent YTD. The crypto token has been on an upward trajectory lately. What's The Graph crypto price prediction and why is it rising?
Article continues below advertisement
The Graph launched in July 2018 with the vision of building a decentralized indexing protocol for Web3. The Graph token has an initial supply cap of 10 billion. There are 2.9 billion GRT coins in circulation.
What is Graph crypto?
The Graph is a decentralized protocol for indexing and querying data from blockchains. It's somewhat similar to the Google-like information indexing service for blockchains. The Graph has already been adopted by DeFi projects like UniSwap, Synthetix, Decentraland, Aragon, and others. GRT is an Ethereum token that powers The Graph.
Article continues below advertisement

GRT crypto price prediction
Algorithm-based forecasting firm WalletInvestor isn't very bullish on GRT. In fact, it sees the token going down in value by 72 percent to $0.256 in one year.
Article continues below advertisement
According to Coinpedia, GRT could gain about 5 percent from the current price as a base-case scenario. Coinpedia forecasts a price of $1.607 (gains of 75 percent) by the end of 2021 if Graph's previously announced Edge & Node company could aid its blockchain protocol development. On the other hand, in a bearish scenario, the token could lose 75 percent of its value by the end of 2021.
Article continues below advertisement
Why Graph crypto is going up
After experiencing wild swings and losing a significant value from its all-time high, GRT has been on an up-move lately. It has gained over 70 percent in less than a month. This mainly has to do with the overall improving sentiment in the crypto space after China's crackdown. Like other altcoins, GRT also follows Bitcoin's lead, which has gained about 50 percent from the July lows.
How high can Graph crypto go?
While decentralized applications like The Graph are in the early stages of development and there's a huge scope for an upside, there's a high chance that The Graph will keep on surging higher as its applications are adopted more by DeFi projects. There's a chance that GRT gains 40 percent–50 percent by the end of 2021 to reach $1.25.
Article continues below advertisement
The Graph price prediction 2025
By 2025, The Graph could become the "Google of blockchains," as it is sometimes referred to now. If The Graph keeps on improving its network and widens its use cases, the token could be many times its current price.
According to Coinpedia, GRT could reach $5.4 in the next five years if the community focuses on investing in certain other projects and enhancing the blockchain infrastructure.
Article continues below advertisement
Digital Coin Price forecasts GRT to reach $2.3 by the end of 2025.
Will GRT reach $5?
To reach $5, GRT will have to rise by 470 percent from the current price. While these kinds of gains aren't unheard of in the crypto space, in the short to medium term, the crypto doesn't have a catalyst powerful enough to propel it to $5. However, as the network keeps on improving and adoption rises, it could eventually rise to $5, maybe four to five years down the line.