Decentraland Price Prediction for 2021—Will It Go Up?
Decentraland has become an incredibly popular virtual reality platform for blockchain enthusiasts. The prices for parcels of this digital real estate have been skyrocketing.

If you have ever fantasized about your own piece of unique, distinct, digital real estate, then I have good news for you. One blockchain project has made it possible for people to buy virtual space on the internet, not in the form of a website or domain name, but a parcel of land in a blockchain-powered virtual reality.
Article continues below advertisement
Article continues below advertisement
It might not be something you've heard of before, but believe it or not, crypto traders are selling (and buying) these parcels of digital land for extraordinarily large amounts of money. I'm talking about Decentraland, a blockchain-built game and virtual reality that's owned collectively by its users. Due to the increased popularity of non-fungible tokens (NFTs), the interest in Decentraland has skyrocketed. Are prices going to keep going up in the future?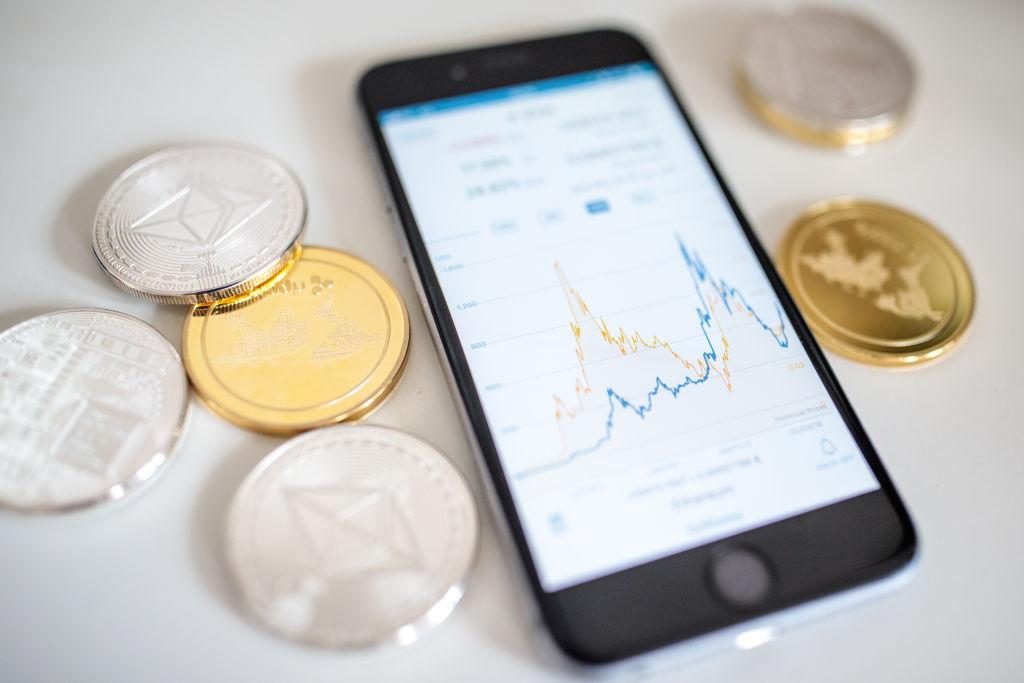 Article continues below advertisement
How much Decentraland costs
Decentraland's token also goes by another name, Mana. In this virtual reality game, users can buy or sell land, which is denoted in NFTs, while Mana is also used to buy various goods and services within the game itself.
Mana is trading at around $0.56. The prices have almost tripled over the past month due to NTFs' increased popularity. Mana is still a relatively obscure altcoin in terms of market cap. It's only the 78th largest coin on the market. However, Mana's popularity is increasing steadily.
Article continues below advertisement
Article continues below advertisement
For the specific Decentraland parcels themselves, the prices vary significantly. Popular NFT websites like Opensea are selling Decentraland plots for anywhere from 8,000 to over 25,000 mana on average, which is roughly $4,500 to $14,000. However, the prices for estates can go even higher, with some costing over $30,000.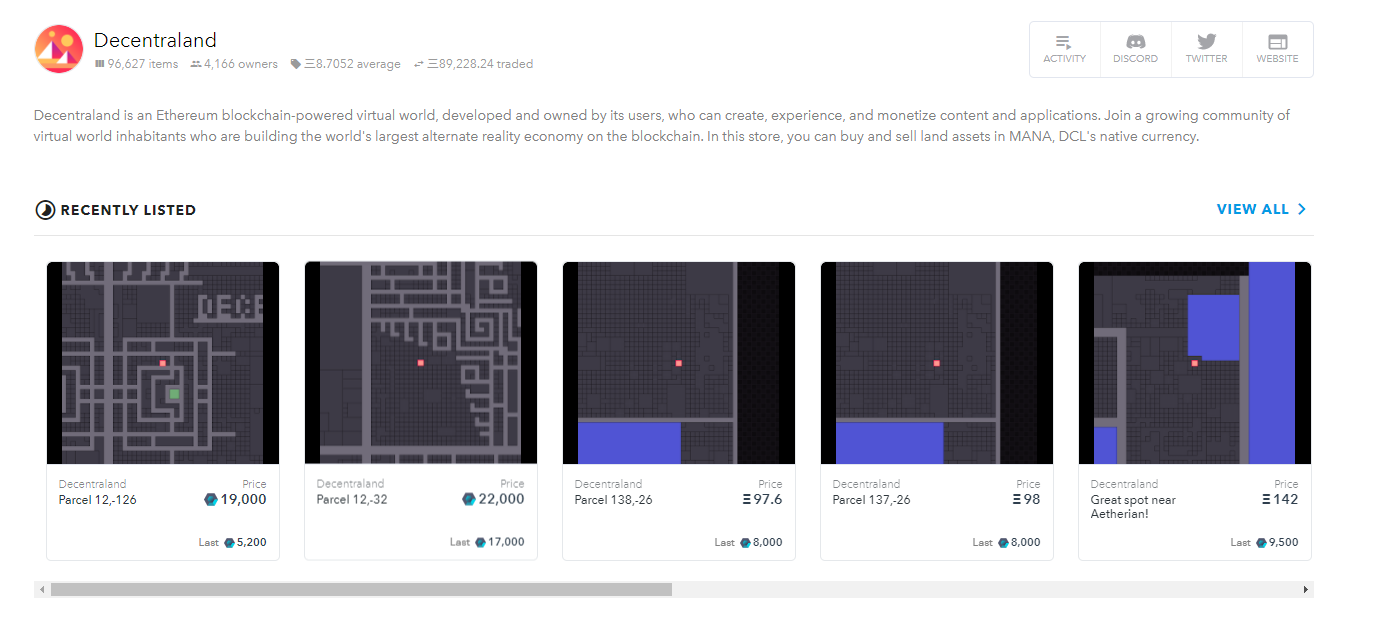 Article continues below advertisement
Can you make money in Decentraland?
Some investors are already making a fortune from selling plots of land in Decentraland. There are YouTube videos out there on how to swing trade Decentraland parcels. However, crypto investors are also making money by simply buying and holding Mana instead of the actual NFTs themselves. This could be easier since Mana is traded on a variety of crypto exchanges.
Article continues below advertisement
However, considering that Decentraland isn't a project about offering real-life solutions to real-life issues, like many other blockchain projects are doing right now, there's an argument that Decentraland's appeal isn't that much of a long-term thing.
Article continues below advertisement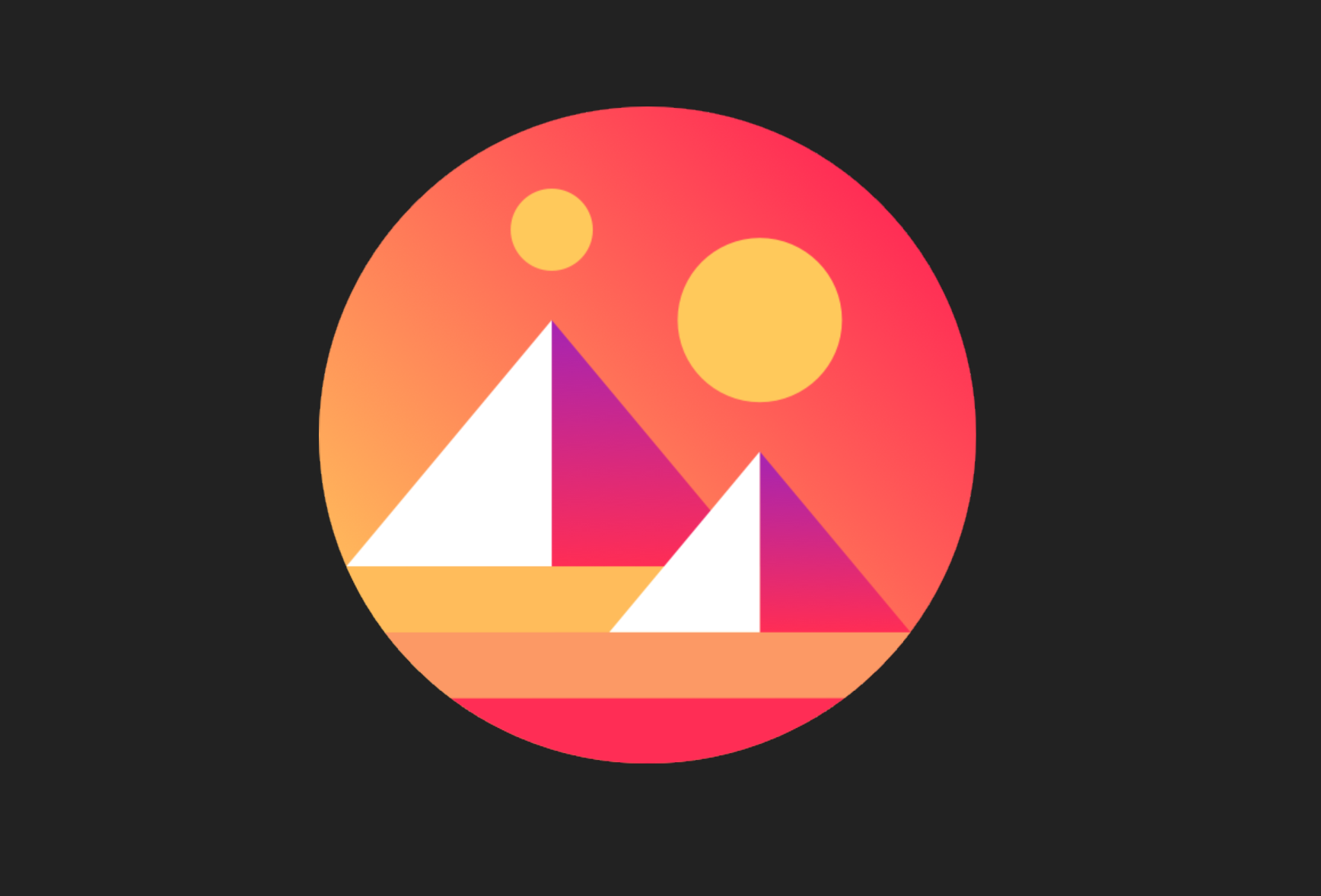 How to buy land in Decentraland
You can buy land in Decentraland a few different ways. You can buy it straight from the platform's marketplace or through a third-party NFT seller, like Opensea. Both options are going to cost you Mana, which you can buy via BTC on any exchange that has Mana available. You can even go and see the parcel of land in-game, anytime you want to just on your browser.
If you want to buy Decentraland for hundreds of dollars or more per parcel, you're more than welcome to give it a shot. However, given that so much of the current market is based on speculation and excitement about prices rising, be careful if this NFT bubble, if you can call it that, ends up popping.