MANA Looks Like a Solid Bet on the NFT and Metaverse Boom
Decentraland's (MANA) price prediction has come into sharp focus as the crypto starts to show signs of another breakout.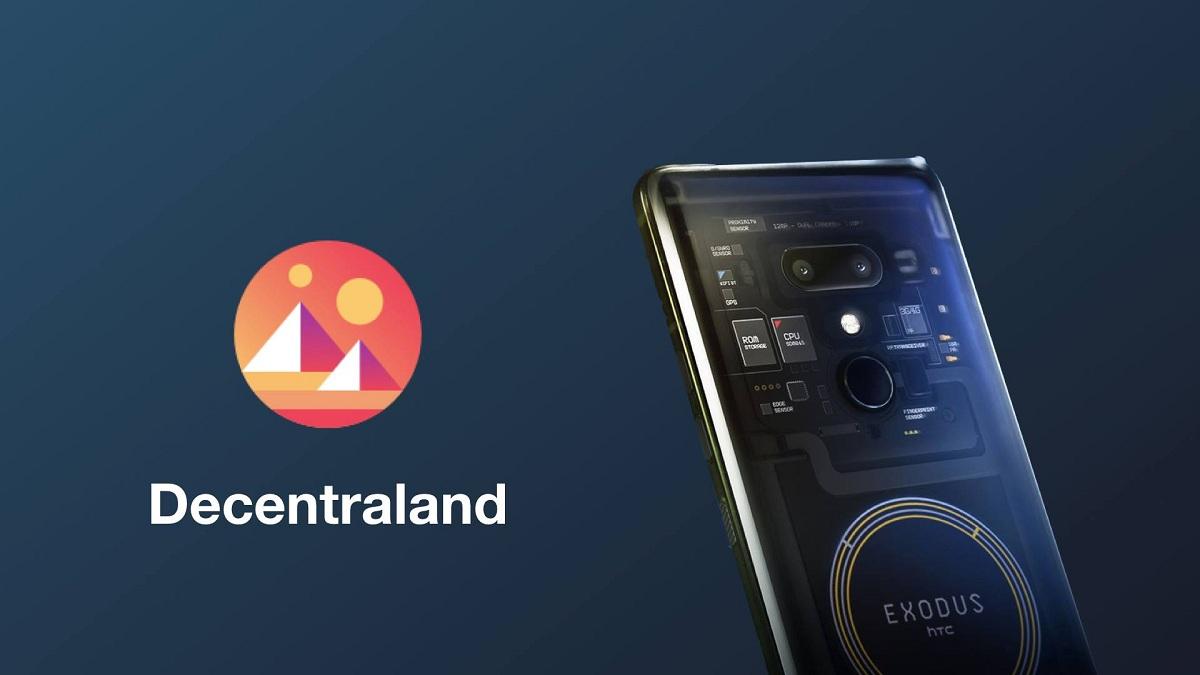 In October, Decentraland's (MANA) price skyrocketed to a new all-time high of about $4.70. It has since retreated from that peak but has started to pick up again. It rallied more than 30 percent to $3.47 in the morning on Nov. 12 to hit a new high for the week. What's MANA's price prediction, and is the crypto a good investment?
Article continues below advertisement
Article continues below advertisement
Cryptocurrencies are making investors millionaires overnight. Those who missed the recent spike in Bitcoin, Ethereum, Livepeer, or Shiba coin spikes are eager to find the next cryptocurrency to explode. With thousands of cryptocurrencies with varying potential out there, it helps to choose your investment carefully.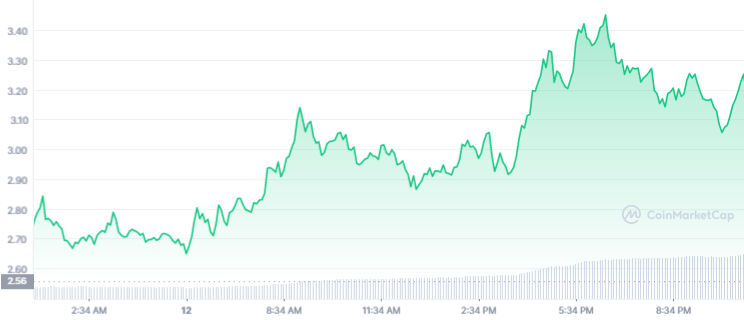 Article continues below advertisement
What's Decentraland (MANA) crypto?
Decentraland is a blockchain-based virtual reality platform where users can build digital items and sell them to make money. For example, you can purchase a virtual plot of land and build on it, lease it, or sell it.
Land in Decentraland is an NFT, and there's a marketplace for trading it alongside other items created in the game. MANA, the currency for trading items in Decentraland, can be used for transactions such as land purchases.
Article continues below advertisement
Article continues below advertisement
Why is MANA crypto going up?
A number of metaverse-related factors are behind the latest breakout in MANA crypto price. Decentralized network and data storage solutions provider Cloud Nine Web3 has just announced a major development regarding its Decentraland project. The company is building a metaverse storefront in Decentraland and it has recently signed TerraZero to provide it with virtual office services. It plans to highly publicize the opening of its Decentraland store and investors think that will generate more interest in MANA crypto.
Facebook's ongoing huge investments in the metaverse and Disney's interest in the space have also brought more attention to MANA crypto. Furthermore, Bloomberg's report that the metaverse could be a boon for the fashion industry has also boosted many investors' confidence in Decentraland's prospects.
Article continues below advertisement
Article continues below advertisement
Is MANA a good long-term investment?
If you're looking for a cryptocurrency at a bargain, MANA is worth considering. It's currently 30 percent below its all-time high of $4.70. Investors seeking exposure to the NFT and metaverse boom will also find MANA crypto attractive. NFT platforms including CryptoPunks, Art Blocks, and Axie Infinity continue to record strong sales.
MANA's fixed supply might also impress investors keen to avoid inflation. There are 1.8 billion MANA tokens in circulation right now and the supply is capped at about 2.2 billion.
Article continues below advertisement
MANA crypto's price prediction
MANA's price could still double its current level before the end of 2021 as investors rush to get exposure to the metaverse. If the crypto maintains its recent momentum, it could surpass $25 before 2025.
Article continues below advertisement
Article continues below advertisement
The best place to buy MANA crypto
If you like MANA's outlook, you might want to add it to your portfolio. The altcoin boasts broad exchange and broker support, which makes it easily accessible and highly liquid. You can buy MANA with the U.S. dollar on Binance, Coinbase, Gemini, eToro, Kraken, and Bittrex.