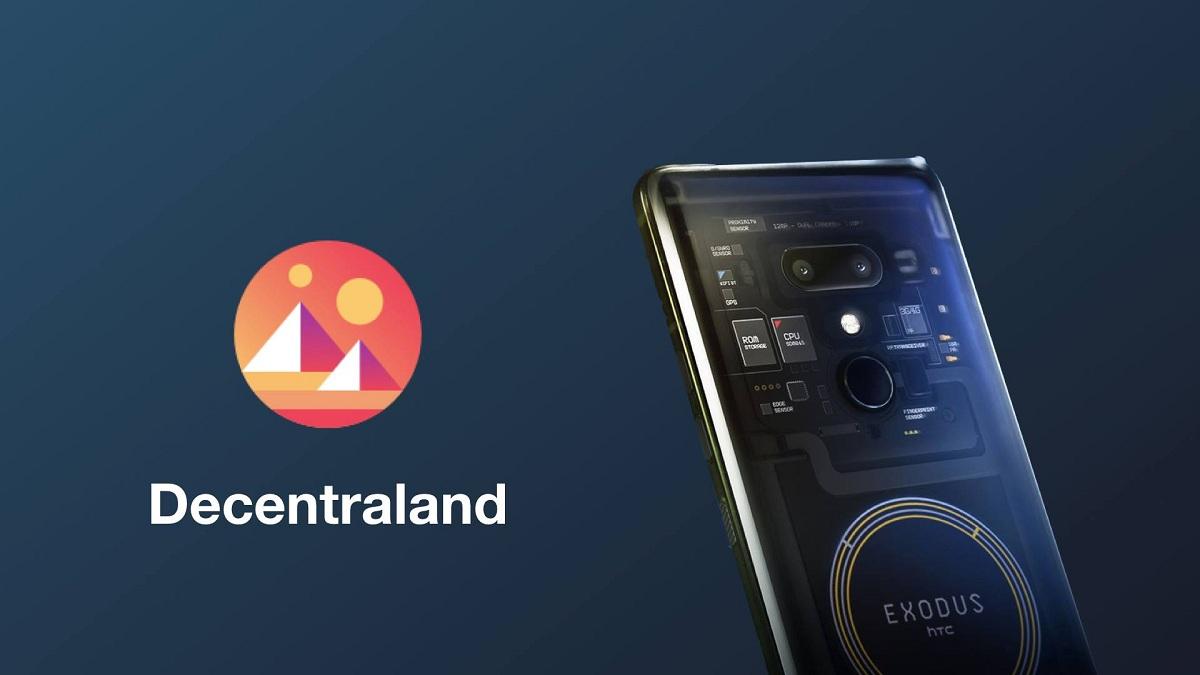 MANA Looks Like a Solid Bet on the NFT Boom
By Ruchi Gupta

Aug. 31 2021, Published 5:37 a.m. ET
On Aug. 30, Decentraland (MANA) crypto fell nearly 8 percent, and it has continued to slide. It presently trades at $0.97. What's MANA's price prediction, and is the crypto a good investment?
Article continues below advertisement
There are thousands of cryptocurrencies out there, but not all of them have a bright future. Therefore, to identify the next cryptocurrency to explode, you'll need to do some due diligence.
What's Decentraland (MANA) crypto?
Decentraland is a blockchain-based virtual reality platform where users can build digital items and sell them to make money. For example, you can purchase a virtual plot of land and build on it, lease it, or sell it.
Article continues below advertisement
Land in Decentraland is an NFT, and there's a marketplace for trading it alongside other items created in the game. MANA, the currency for trading items in Decentraland, can be used for transactions such as land purchases.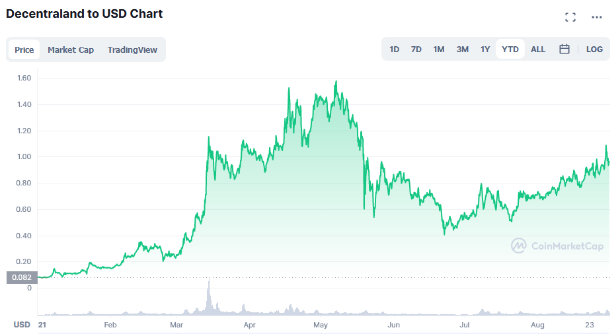 Article continues below advertisement
Why is MANA going down?
MANA has benefited from the NFT boom, gaining more than 1,000 percent in 2021. Therefore, some investors are moving to take profit, putting pressure on the crypto.
Is MANA a good long-term investment?
If you're looking for a cryptocurrency at a bargain, MANA is worth considering. It's presently 40 percent below its all-time high of $1.63 attained in Apr. 2021. In Oct. 2017, MANA plunged to what stands as its all-time low. While many investors sold in a panic, those who bought the dip have seen their money grow more than 12,000 percent.
Article continues below advertisement
Investors seeking exposure to the NFT boom might also find MANA attractive. NFT platforms such as CryptoPunks, Art Blocks, and Axie Infinity continue to record strong sales. However, some have warned that NFTs may be in a bubble, suggesting investors should tread carefully.
MANA's fixed supply might also impress investors keen to avoid inflation. There are 1.8 billion MANA tokens in circulation presently, and the supply is capped at about 2.2 billion.
Article continues below advertisement
MANA crypto's price prediction
MANA could still double or quadruple before the end of 2021 as investors rush to get exposure to the NFT space. The crypto's gains over the past year have averaged 70 percent per month. Even if MANA climbs just 10 percent per month, the crypto could be worth $100 by 2025.
The best place to buy MANA crypto
If you like MANA's outlook, you might want to add it to your portfolio. The altcoin boasts broad exchange and broker support, making it easily accessible and highly liquid. You can buy MANA with the U.S. dollar on Binance, Coinbase, Gemini, eToro, Kraken, and Bittrex.