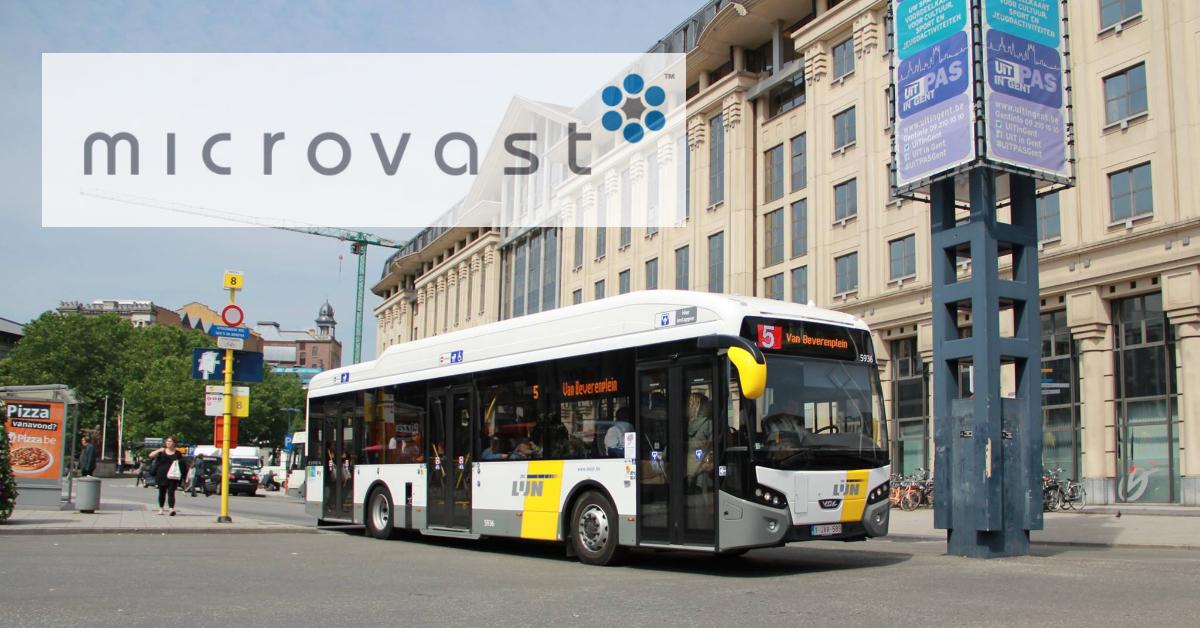 THCB Stock Looks Like a Bargain Before the Microvast Merger
Tuscan Holdings (THCB) SPAC is taking Microvast public in a deal valued at $3.0 billion. What's THCB's stock forecast, and is it undervalued before the Microvast merger?
Article continues below advertisement
After the transaction closes, THCB SPAC public shareholders and founders will own 12 percent of Microvast, and PIPE (private investment in public equity) investors will own 18 percent. The merged company's stock will trade on the Nasdaq under the ticker symbol "MVST".
THCB stock is falling
THCB stock has fallen 52.7 percent from its peak, which includes a 24 percent pullback over the last three months. THCB stock has fallen significantly despite there being no analyst downgrades or company-specific news.
Article continues below advertisement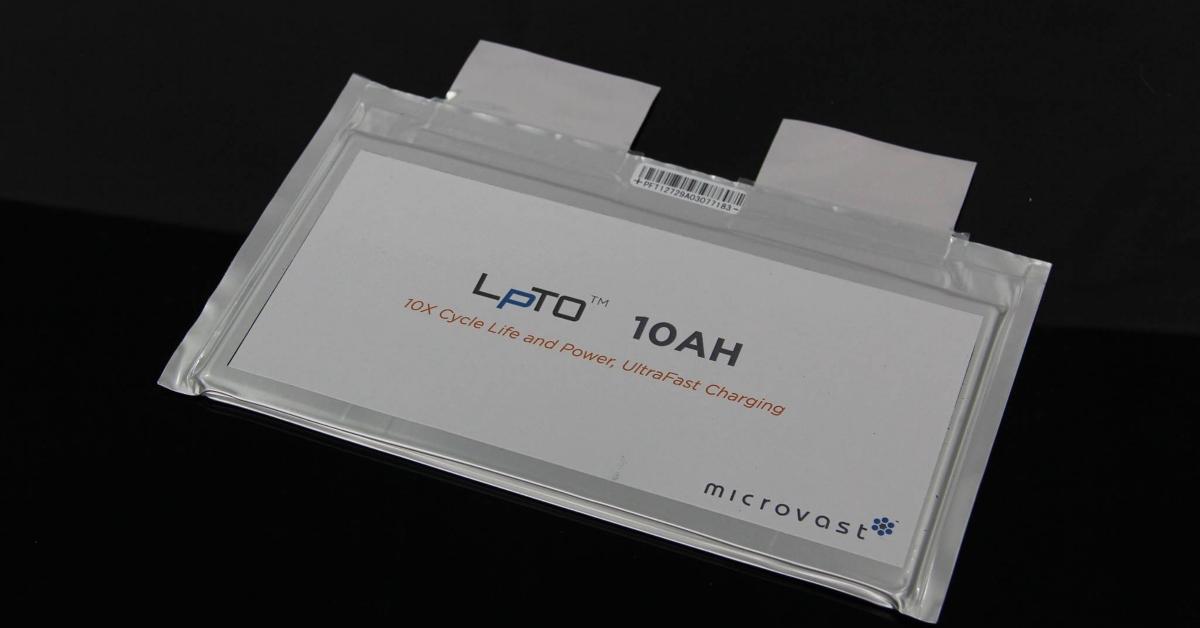 Some of THCB's stock price decline may be due to the overall sell-off in EV (electric vehicle) and growth stocks as investors rebalance their portfolios. Soaring valuations and high interest rates have made high-growth EV stocks less attractive to investors.
Article continues below advertisement
The THCB-Microvast merger vote is delayed
THCB and Microvast haven't set a firm date for their merger closure. While announcing their business combination on Feb. 1, the companies stated that they expect the deal to close in the second quarter of 2021.
On Apr. 28, THCB postponed the annual meeting to allow shareholders more time to vote their shares in favor of approving the plan to extend the deadline by which THCB must conclude its initial business combination, from Apr. 30 to July 31, 2021. The annual meeting has been delayed until May 10, 2021 at 10:00 a.m. ET.
Article continues below advertisement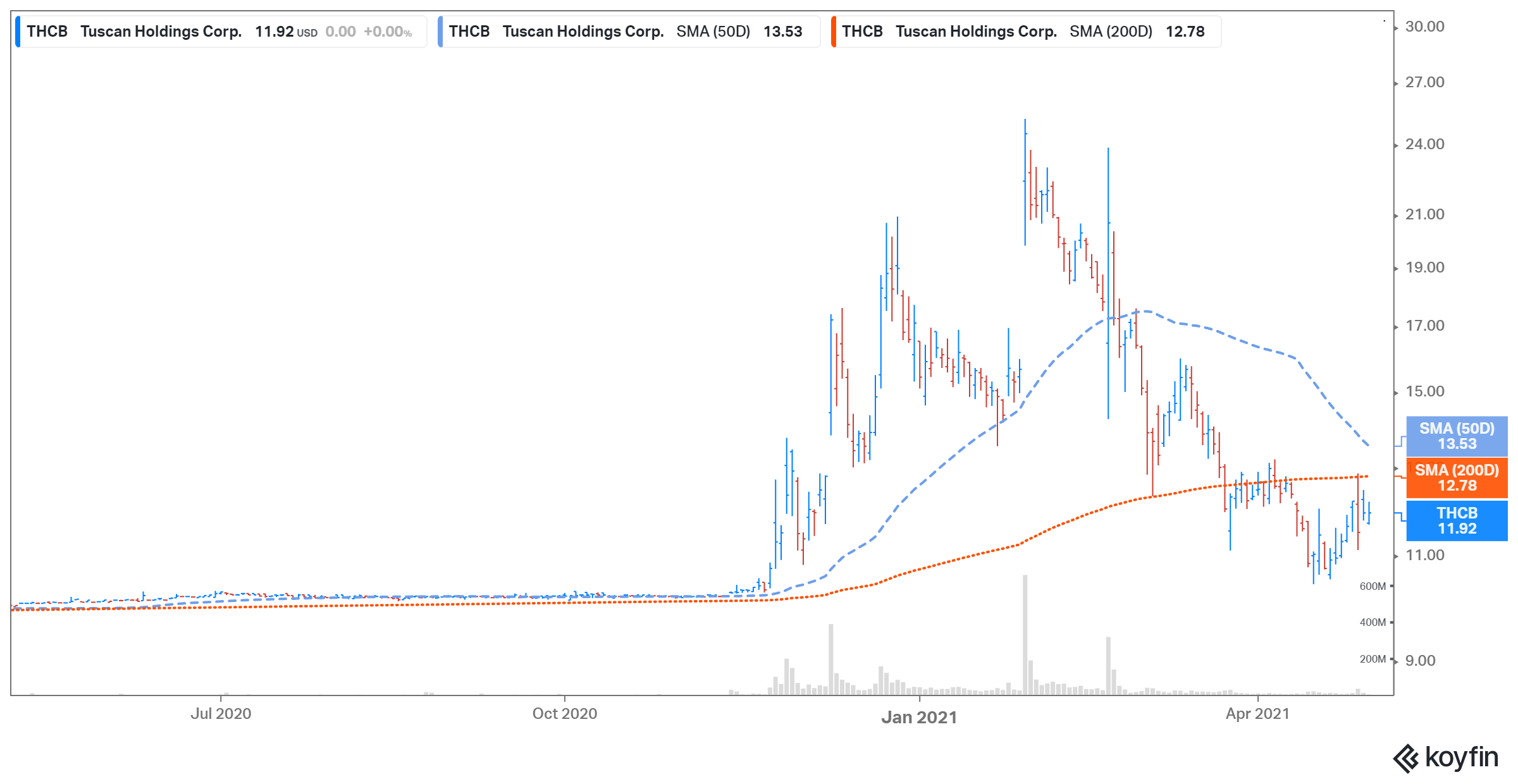 THCB's stock forecast
Since THCB is a blank-check company, its stock forecast is based on the outlook of its acquisition target, which is Microvast in this case. Microvast is estimated to generate revenue of $101 million in 2020. The company expects its revenue to rise 126 percent year-over-year to $230 million in 2021.
Article continues below advertisement
Between 2020 and 2025, Microvast expects its revenue to grow 87 percent compounded annually to $2.3 billion in 2025, and its adjusted EBITDA margin to expand from 5 percent in 2021 to 20 percent in 2025. Microvast estimates that the market for commercial EVs could be worth $30 billion by 2025.
THCB is a good stock to buy before Microvast merger
THCB stock looks like a good buy now based on Microvast's growth outlook and attractive valuation. At almost 53 percent below its 52-week high, the stock offers investors exposure to Microvast at a bargain. Microvast is also a well-funded business. It's set to get about $822 million in gross cash proceeds as part of the THCB deal. Oshkosh, BlackRock, and InterPrivate have also invested in THCB stock.
Article continues below advertisement
Microvast versus QuantumScape
THCB has given Microvast a pro forma implied equity value of $3.0 billion. Meanwhile, at THCB's current stock price, Microvast is valued at around $3.6 billion. Based on this market value and Microvast's projected total revenue, its valuation multiples for 2021 and 2022 are 15.7x and 7.8x, respectively. The company's 2025 price-to-sales multiple of 1.5x looks very attractive.
In Nov. 2020, QuantumScape went public through a reverse merger with the Kensington Capital Acquisition SPAC. QuantumScape, which is building solid-state batteries for EVs, doesn't expect to generate sales until 2024. The company forecasts sales of $14 million in 2024 and $39 million in 2025. These figures would mean 2024 and 2025 price-to-sales multiples of 1,020x and 366x, respectively.