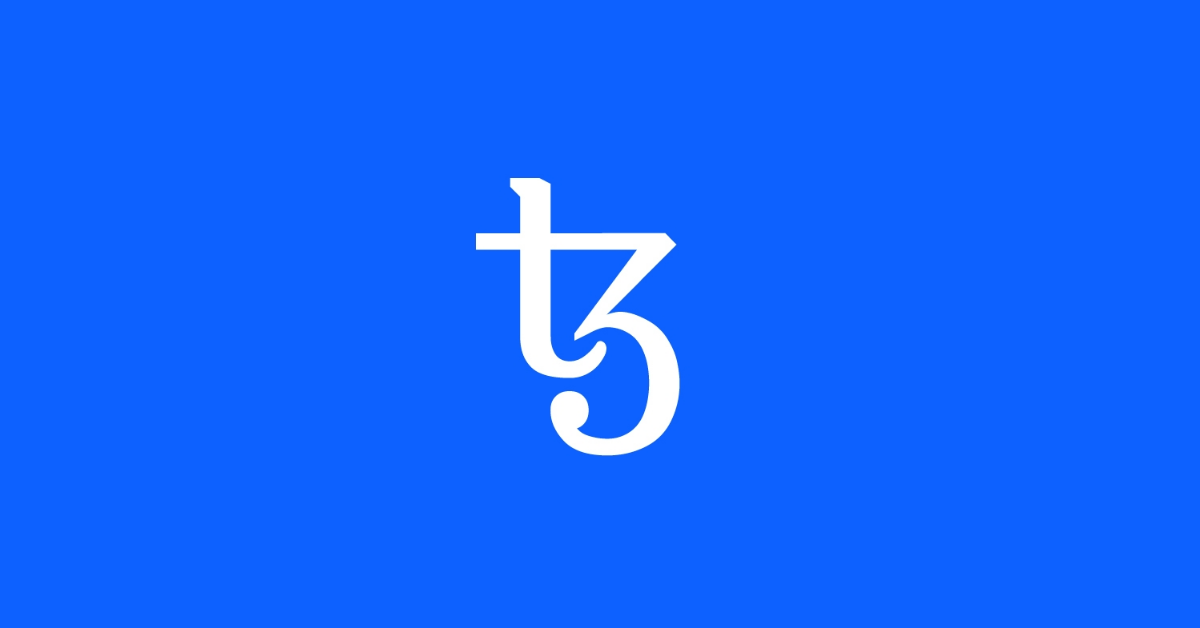 Tezos (XTZ) Crypto Price Prediction Points to $50 by 2025
Tezos's (XTZ) price jumped about 30 percent on Aug. 25 and it continues to rise. At about $5 currently, the crypto has more than doubled since January. Many investors are interested in Tezos's price prediction to try to assess how high the crypto could go.
Article continues below advertisement
With thousands of cryptocurrencies available on the market, investors have many opportunities. Having many options has also made choosing the best cryptocurrency to buy challenging for some investors. Before assessing Tezos's price prediction, let's learn a little more about the crypto so you can see if it aligns with your investment taste.
What is Tezos crypto?
Tezos is a blockchain for executing smart contracts. Therefore, it's a suitable platform for building DeFi and NFT products. Tezos is trying to offer something better than Ethereum to crypto developers. Tez (XTZ) is the official token for the Tezos blockchain and it plays the role of a governance tool. For example, Tez coin holders can vote on Tezos network upgrades.
Article continues below advertisement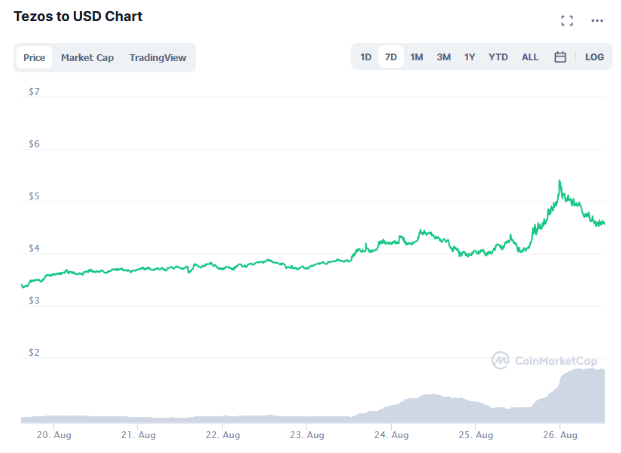 Why is Tezos (XTZ) going up?
Several recent developments have boosted investors' interest in the Tez coin. A trio of Swiss firms recently adopted Tezos as their preferred blockchain for building institutional DeFi products. Incore Bank, Crypto Finance Group, and Inacta will offer regulatory-compliant staking and trading of crypto assets on the Tezos platform.
Article continues below advertisement
Also, Tezos was recently selected to host the newly created sports-based NFT platform Golden Goals. The platform is designed for building and selling official club and fan-generated NFTs.
Is Tezos (XTZ) a good long-term investment?
The move by the Swiss firms and the Golden Goals NFT platform boosted Tezos's credibility as it takes on Ethereum. Seeing Tezos's growing adoption and the booming DeFi and NFT sectors, some investors think that the Tez coin is undervalued. Therefore, they're rushing to buy what they think could be the next Ethereum.
Article continues below advertisement
Tezos's good climate profile is also appealing. The blockchain uses a type of PoS (proof-of-stake) mechanism that's highly energy efficient. Combine with Tezos's fast network, many climate-conscious investors are starting to see XTZ coin as a better alternative to Bitcoin.
Article continues below advertisement
Tezos's (XTZ) price prediction and how high it could go
Although Tez has been climbing recently, it still trades sharply below its all-time high of $8.40 reached in May 2021. The crypto's gains over the past year have averaged 10 percent a month.
Cryptocurrencies are known to be volatile and Tezos's price could hit a new all-time high soon. Focusing on the long-term, the XTZ coin could be worth $50 by 2025 even if it's gaining only 5 percent per month on a compounded basis.