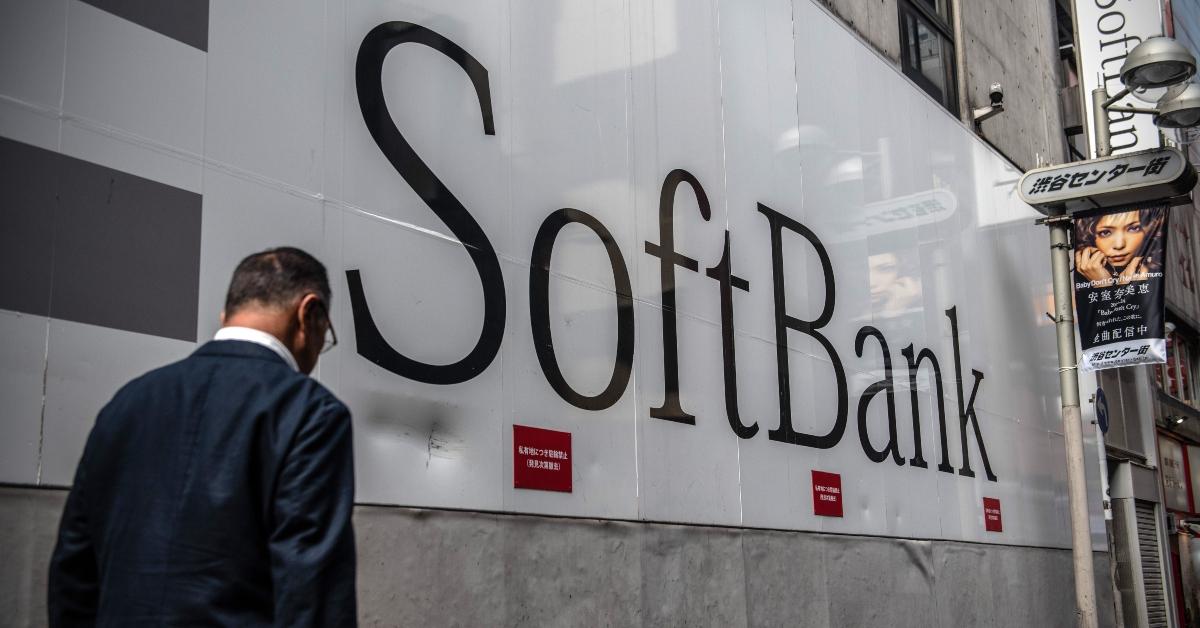 WeWork Didn't Work for SoftBank, but SVF Investment Might
Blank-check company SVF Investment Corp. (SVFAU) raised $525 million in an IPO in Jan. 2021. The SPAC is backed by private equity investor SoftBank Group. SVFAU is focusing on merging with private companies in the artificial intelligence and robotics sectors.
Article continues below advertisement
SoftBank has invested in the world's leading technology companies. Whereas its investments in Alibaba were profitable, WeWork and Arm Holdings didn't work out as well for the investment giant. Will SVFAU work for SoftBank? Should investors buy SVFAU SPAC stock before it finds a target company?
How much money did SVFAU raise in its IPO?
The SVFAU SPAC held an IPO in Jan. 2021 and raised $525 million by offering 52.5 million shares at $10 each. The SPAC is sponsored by SoftBank Investment Advisers (SBIA), which runs the $100 billion Vision Fund. SVFAU is led by chairman and CEO Rajeev Misra, who is also currently serving as CEO of SBIA.
Article continues below advertisement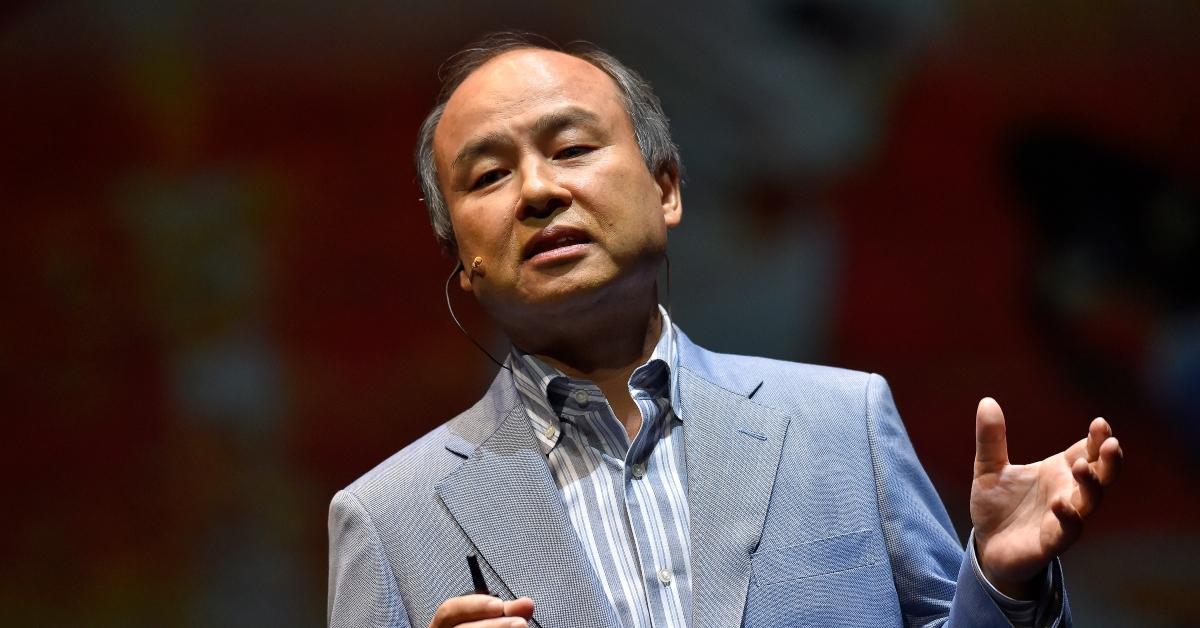 Which companies might SVFAU target for a merger?
SVFAU is looking to merge with companies in the technology industry. In an SEC filing, SVFAU wrote, "We will seek an investment opportunity broadly across the technology landscape, pursuing industries which depend on technology development and breakthrough innovation, as well as industries serving large global markets that are being disrupted by technological advancements." Here are its criteria for a target company:
Article continues below advertisement
Has a large market opportunity.
Offers disruptive and next-generation technology.
Can rapidly grow, achieve profitability, and sustain growth.
Has visionary founders and good executive management teams.
Article continues below advertisement
SoftBank's track record on investments
SoftBank has invested in many leading technology companies worldwide, including DoorDash, Uber, Opendoor, and ByteDance. Its track record has been mixed. While SoftBank had major wins with Sprint and Alibaba, its bets on WeWork and Arm weren't very profitable.
In 2020, SoftBank CEO Masayoshi Son said its multibillion investment in WeWork was foolish. SoftBank valued WeWork at $2.9 billion as of March 31, 2020, compared with $7.3 billion as of December 31, 2019. This was driven by WeWork's failed IPO. SoftBank is estimated to have invested $18.5 billion in WeWork.
Article continues below advertisement
The co-working space provider was valued as high as $47 billion in a private funding round before the IPO. WeWork was seeking a valuation of $100 billion prior to its IPO filing in 2019. The number steadily collapsed as analysts and investors dug into the company's finances. On Jan. 28, The Wall Street Journal reported that WeWork is in discussions to go public through a SPAC or raise funds privately.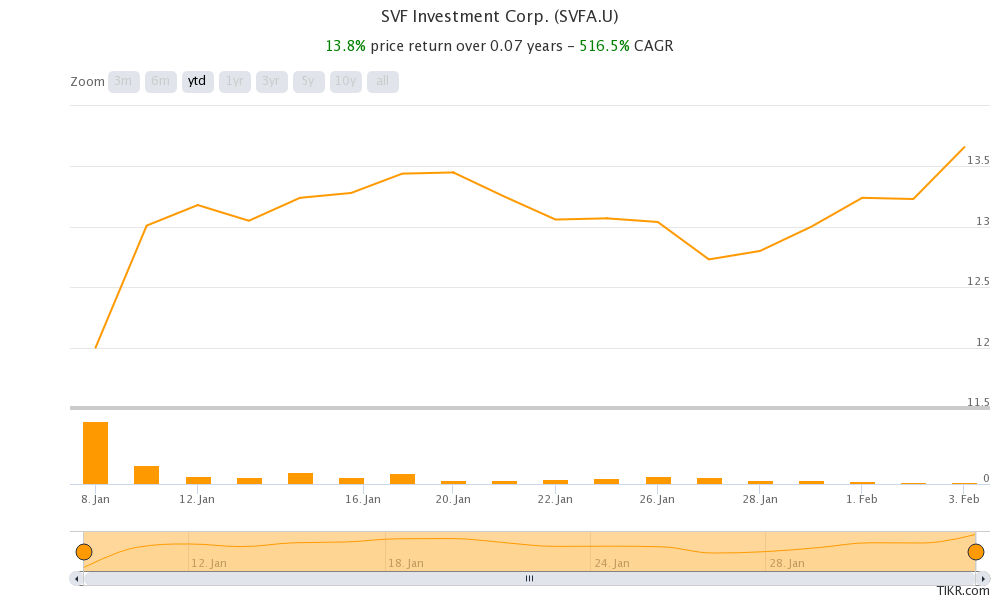 Article continues below advertisement
Should I buy SVFAU stock?
SVFAU looks like a good buy, as SoftBank is a reputable fund manager. However, SVFAU could be a speculative bet before it finds a target company to merge with. If the SPAC can't find such a company within 18 to 24 months, investors get their money back.
SVFAU stock has gained 7 percent in the last five trading days and is trading just 4 percent below its 52-week high of $14.25. As of Feb. 3, SVFAU SPAC stock had gained 37 percent from its IPO price.