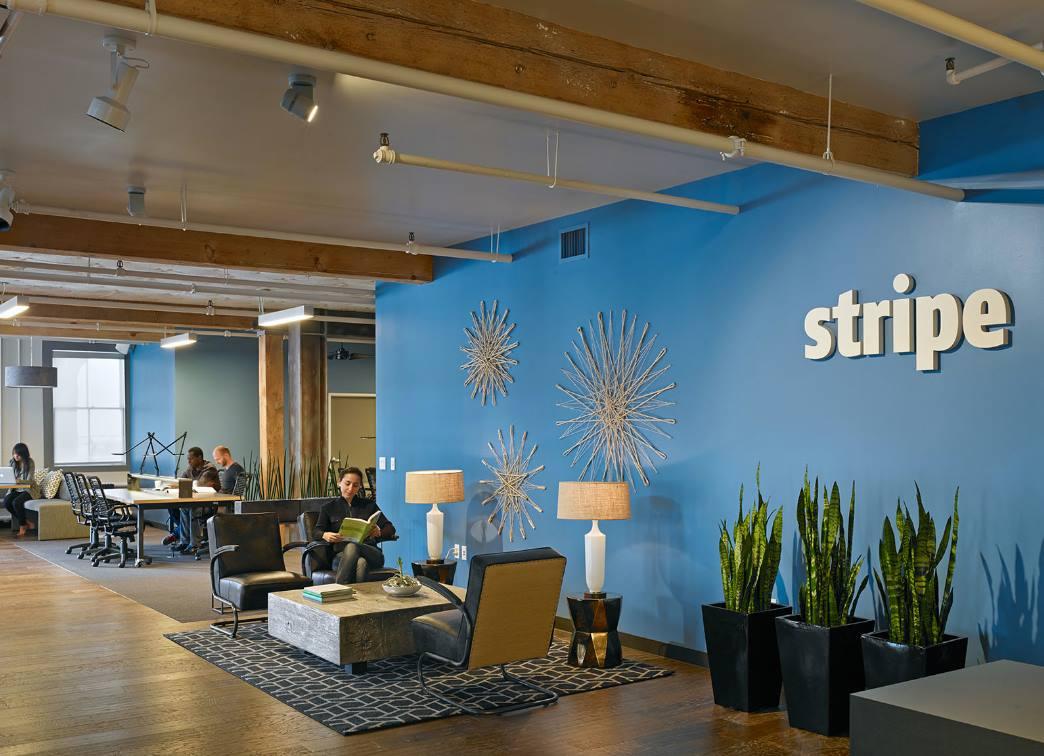 Stripe's Latest Funding Round Lifts Its Valuation to $95 Billion
As Stripe's valuation continues to soar, many investors are wondering if there's an IPO in the works. When will Stripe go public, and will it debut through a traditional IPO, SPAC, or direct listing? Can you invest in Stripe before it goes public?
Article continues below advertisement
Stripe, headquartered both in California and Ireland, provides digital payment processing services. Similar to PayPal (PYPL) and Square (SQ), Stripe has benefited from the COVID-19 pandemic accelerating the shift to online shopping. Investors have seen huge gains from PYPL and SQ, and that's fueling interest in Stripe stock.
Stripe's valuation spike renews IPO rumors
Stripe's valuation has skyrocketed to $95 billion after a recent $600 million fundraising round. That represents a huge leap from its April 2020 valuation of $36 million in April 2020. Like many tech startups, Stripe has seen its valuation soar amid rumors of an expected IPO.
Article continues below advertisement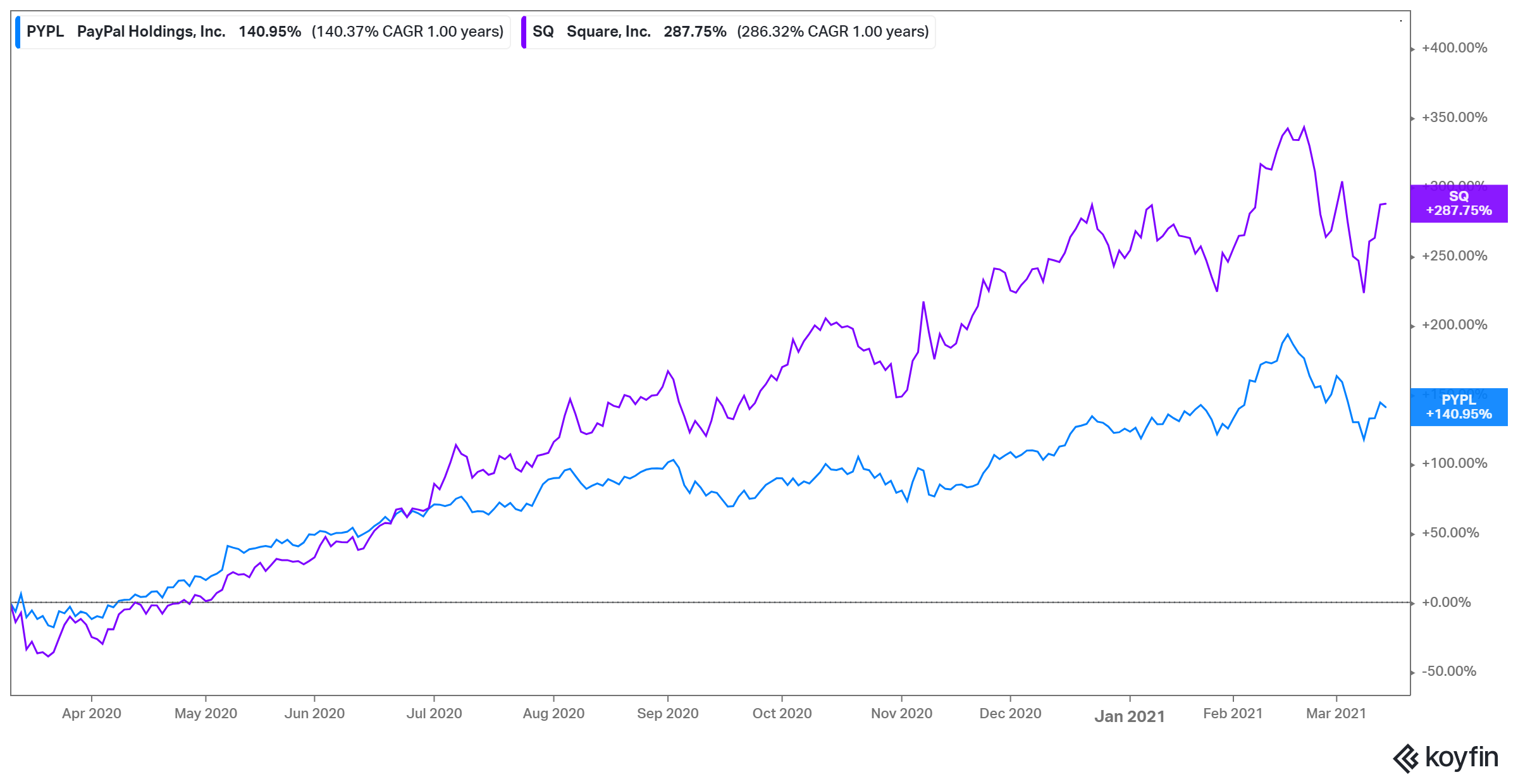 Roblox's (RBLX) valuation, for instance, soared ahead of its public market debut, from $2.5 billion in 2018 to $4 billion in Feb. 2020 and then $29.5 billion in Jan. 2021. Roblox stock soared more than 40 percent on its market debut in Mar. 2021, giving the company a valuation of more than $45 billion.
Article continues below advertisement
SoFi is another tech startup whose private market valuation soared ahead of its anticipated public market debut. In May 2020, the startup was valued at $5.7 billion. SoFi is going public through the IPOE SPAC in a deal that values it at $8.7 billion.
Article continues below advertisement
Paysafe also commands a hefty valuation ahead of its market debut. A group led by Blackstone purchased the online payment company for $4 billion in 2017, and now its deal with Bill Foley's BFT SPAC values Paysafe at $9 billion.
Stripe intends to use the new capital to grow its business, particularly in Europe, where diminishing cash use bodes well for fintech companies. Investors in Stripe's latest funding round include Allianz, the Irish government, Fidelity, and Sequoia Capital. The surge in Stripe's valuation means big gains for previous investors such as Tesla CEO Elon Musk and Peter Thiel. The latest funding round and the valuation spike have renewed Stripe IPO rumors.
Article continues below advertisement
When will Stripe go public?
Although Stripe's IPO has been rumored for a long time, Stripe co-founder and president John Collison said in 2020 that the company had no plans to go public. Moreover, Stripe CEO Patrick Collison has dismissed rumors about the company going public through a blank-check company led by Bill Ackman.
Article continues below advertisement
Stripe has several routes to choose from for going public
Going public may not be a priority for Stripe right now—at least that's what its executives have hinted. But when the time comes for Stripe to go public, the fintech startup would have several options to choose from. It could go public through a traditional IPO like PayPal and Square, or go public through a direct listing, like Spotify (SPOT), Slack (WORK), and Roblox.
Alternatively, Stripe could take the now-popular SPAC route to the public market. Many startups are choosing to go public through blank-check companies because it simplifies the process and the funding and valuation are more certain.
Article continues below advertisement
How to invest in Stripe
To invest in pre-IPO Stripe stock, you'll need to go through the private market. Unfortunately, the private market is more tightly regulated than the public market, and isn't accessible to many retail investors: the SEC requires private market investors to be accredited, which means having a certain level of trading experience or a net worth of at least $1 million.
Article continues below advertisement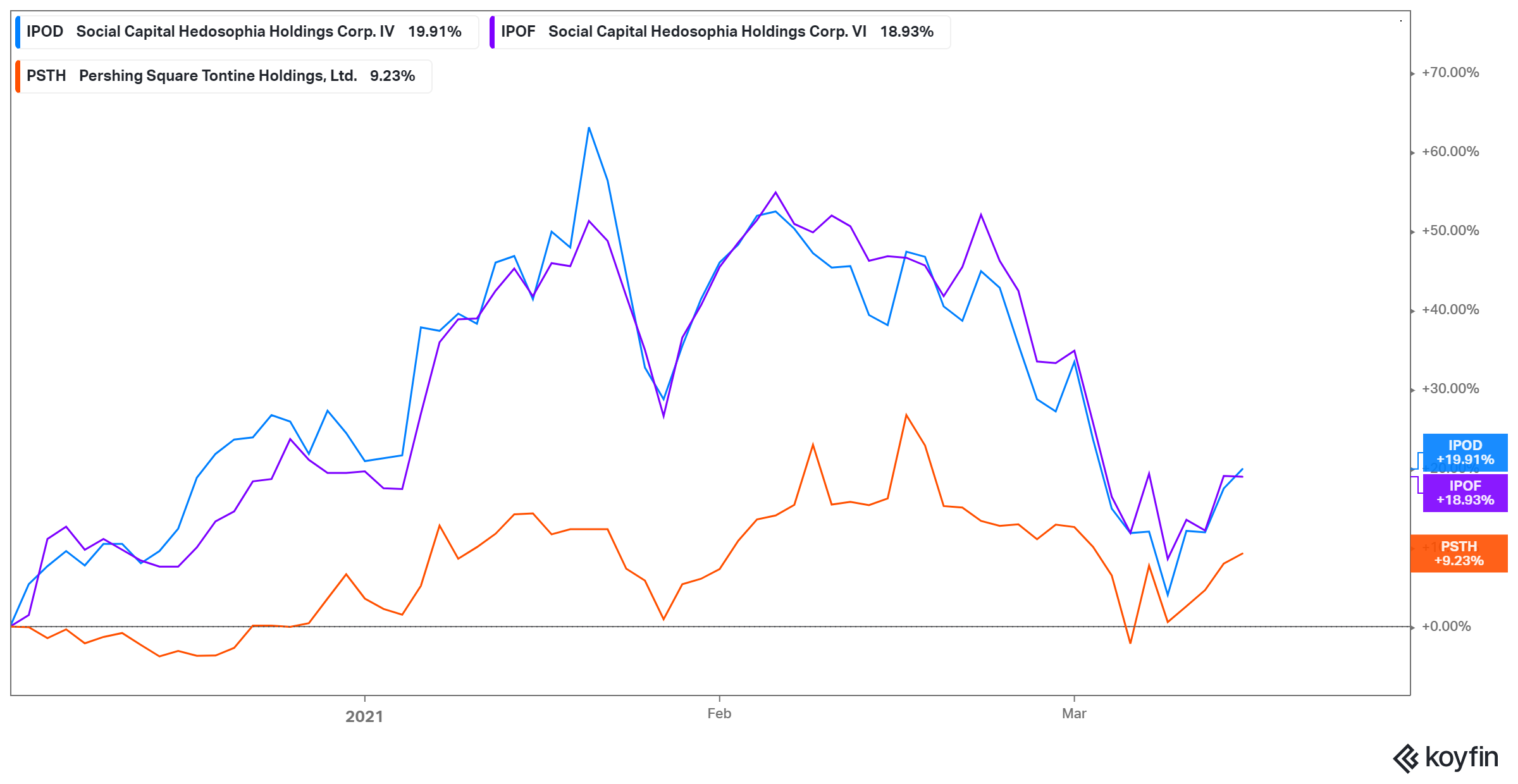 Will Chamath Palihapitiya take Stripe public?
After rumors swirled in Dec. 2020 that Bill Ackman's blank-check company Pershing Square Tontine Holdings (PSTH) could take Stripe public, PSTH stock rallied until Stripe denied the rumors. After the PSTH SPAC snub, Chamath Palihapitiya tweeted about his interest in taking Stripe public. His IPOD and IPOF SPACs are still seeking targets.