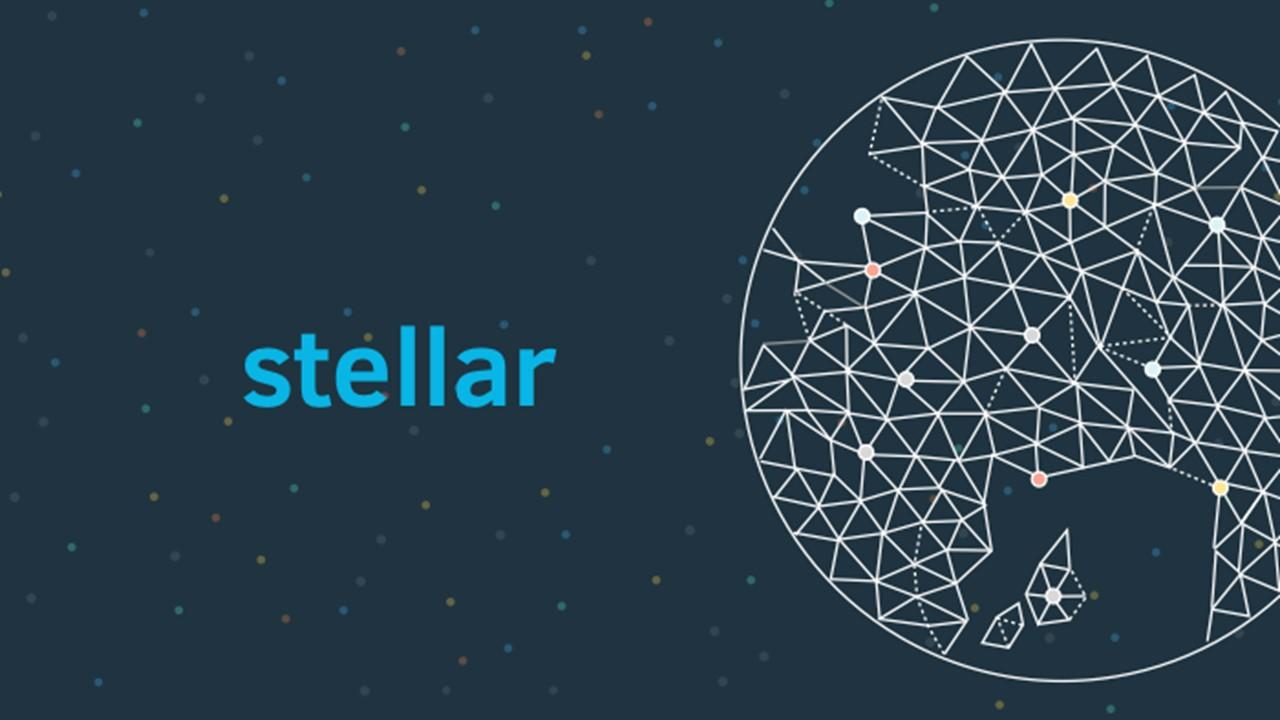 Stellar (XLM) Drops 60 Percent From Peak, Buy the Dip
By Ruchi Gupta

Jun. 7 2021, Published 8:36 a.m. ET
The Stellar Lumens (XLM) cryptocurrency price has moved sharply in recent days. Many investors want to know the XLM crypto price prediction and its prospects to reach $10. Currently, it trades at $0.39, which represents a 60 percent pullback from the peak but a 31,000 percent gain over its all-time low.
Article continues below advertisement
Stellar plunged with the broader crypto universe after Tesla stopped Bitcoin payments and China banned institutional crypto trading and warned miners. XLM coin appears to lag the crypto recovery after the crash. As a result, it's worth a look for bargain hunters now.
What is Stellar XLM crypto?
Before looking at the XLM crypto price prediction, we'll get to know the crypto first. Stellar blockchain facilitates payments. It speeds up transactions and helps banks and people cut money transfer costs. 
Article continues below advertisement
A non-profit called Stellar Development Foundation operates the Stellar blockchain with the financial support of Google, Stripe, and BlackRock. Lumens, which trades under the "XLM" symbol, is Stellar blockchain's cryptocurrency, similar to Ether being the Ethereum blockchain cryptocurrency.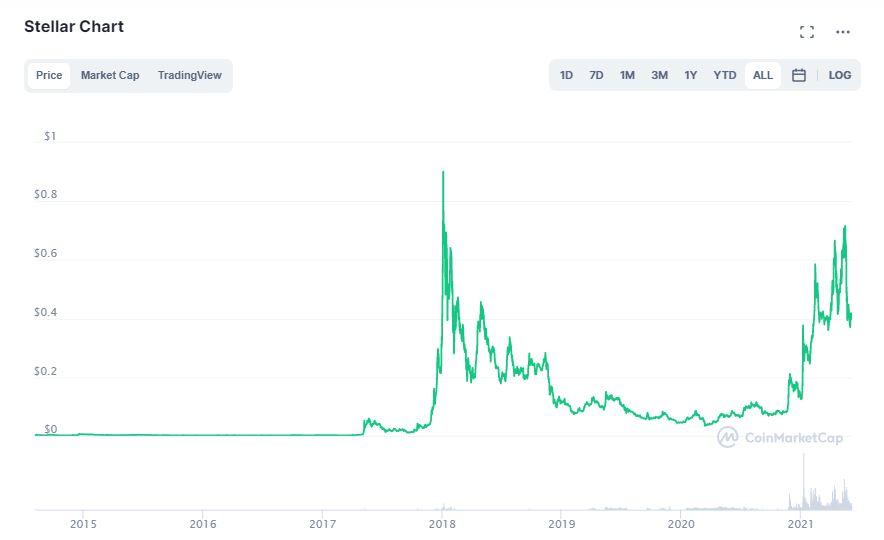 Article continues below advertisement
Outlook for Stellar Lumens coin
Stellar blockchain mainly serves remittances and loan markets with a focus on developing countries. As COVID-19 vaccines allow more businesses to reopen and people to resume normal activities like traveling, the demand for loans and money transfer services is expected to increase. Stellar should see an increase in activity on its blockchain, which would increase demand and drive up the value of Lumens crypto.
Stellar recently invested $15 million in Mexico-based fintech startup AirTM to extend its reach in the Latin America region. It has invested in several ventures with the aim of driving the adoption of its technology, and those moves bode well for XLM coin's price prospects.
Article continues below advertisement
Stellar XLM crypto price prediction in 2021
Stellar cryptocurrency has a bullish outlook. WalletInvestor predicts that XLM's price will reach $0.70 a year from now and hit $2 in five years, which suggests more than 400 percent upside potential.
Digital Coin Price expects Stellar crypto to close 2021 at $0.54, which implies a 40 percent upside potential. The altcoin should rise steadily in the coming years to hit $1.32 in 2025, which indicates a 240 percent upside.
Article continues below advertisement
When will Stellar XLM price reach $10?
Stellar coin hit an all-time high of $0.94 in 2018, but fans are rooting for the $10 price milestone. At the current price of $0.39, XLM will need to rise 2,500 percent to get there. If the altcoin maintains a monthly growth rate of 10 percent from now on, it could reach $10 in 2024. 
Stellar Lumens (XLM) versus Ripple (XRP)
Stellar and Ripple are both payments-focused blockchains. They share a goal of making payments fast and cheap. Stellar founder Jed McCalebation was part of the team that built Ripple.
Article continues below advertisement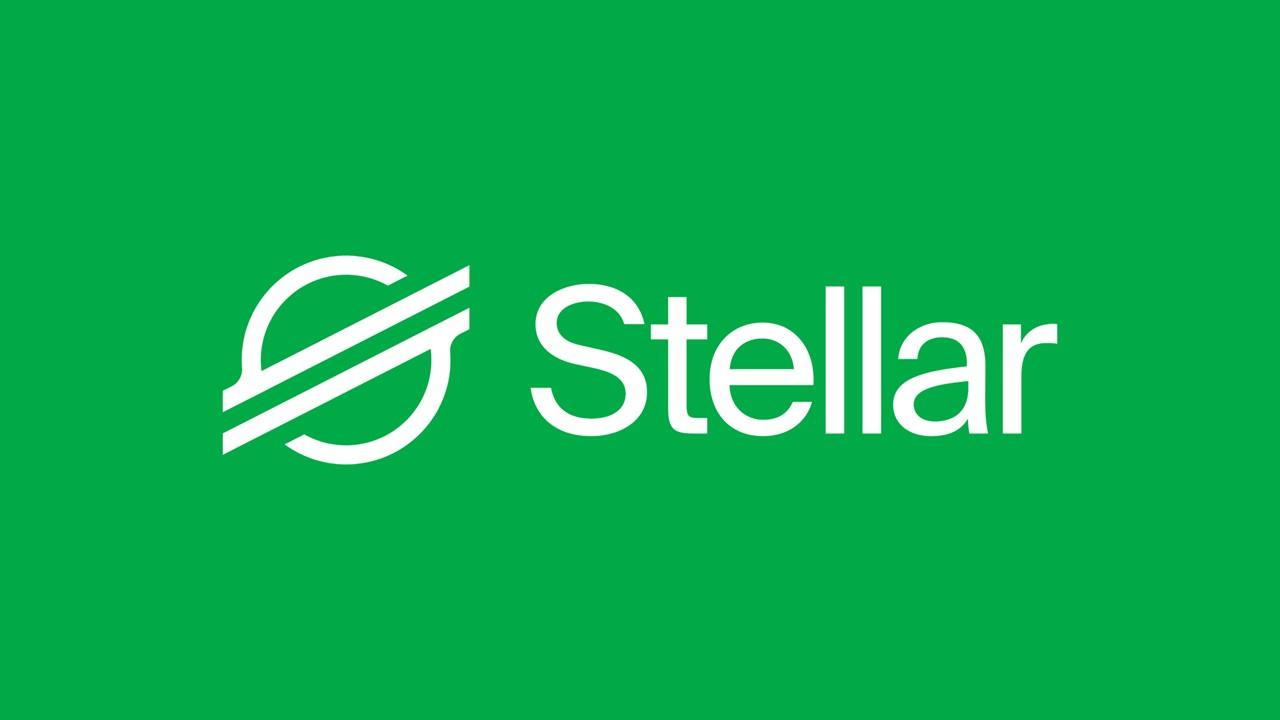 There are 23 billion XLM tokens in circulation and the supply is capped at 50 billion tokens. The previous cap was 100 billion tokens but token burns like what Binance does with BNB coin saw the Lumens crypto supply cut in half. In contrast, there are 36 billion XRP tokens circulation and the supply is fixed at 100 billion tokens. 
Article continues below advertisement
The circulating supply for both Stellar and Ripple has crossed 40 percent of the maximum. At the current price of $0.39, Stellar has a market cap of $9 billion. Meanwhile, Ripple carries a market value of $45 billion with the token trading at $0.97 apiece. 
Stellar XLM is a good long-term investment.
Among the various altcoins, investing in Stellar Lumens makes sense. The crypto and the technology behind it have real-world applications. Deals with big brands like IBM prove it. 
An investment in XLM coin since its launch in 2014 has returned 13,000 percent. Since Stellar crypto has retreated 60 percent from its all-time high, investors can buy Stellar crypto at a steep discount considering the optimistic price predictions for XLM.