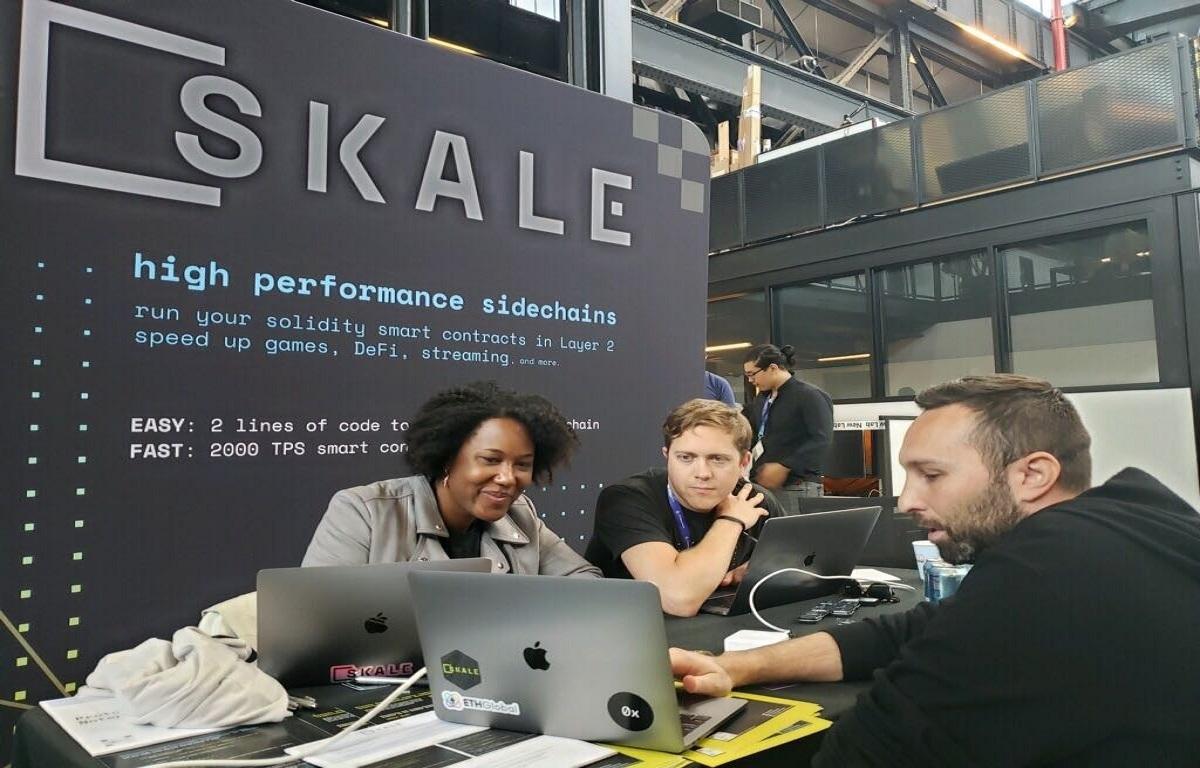 Skale Crypto Is Easy for Investors to Buy, Looks Like a Solid Bet
Skale Network (SKL) is back on the radar of investors seeking the next cryptocurrency to explode. The altcoin has gained more than 75 percent in the past 30 days. Currently, it trades at about $0.36, which is more than 70 percent off its peak. What does Skale crypto's price prediction tell us?
Article continues below advertisement
Skale Network provides developers with the solutions they need to build better blockchain apps. Its resources are helping power the booming DeFi and NFT sectors. Developers pay with SKL token to operate on the network.
How many Skale Network (SKL) tokens are there and is the supply capped?
Skale crypto might appeal to investors seeking cryptocurrencies with a capped token supply since they offer automatic protection against inflation. There are 1.2 billion SKL tokens in circulation right now and the maximum supply is fixed at 7 billion tokens.
Article continues below advertisement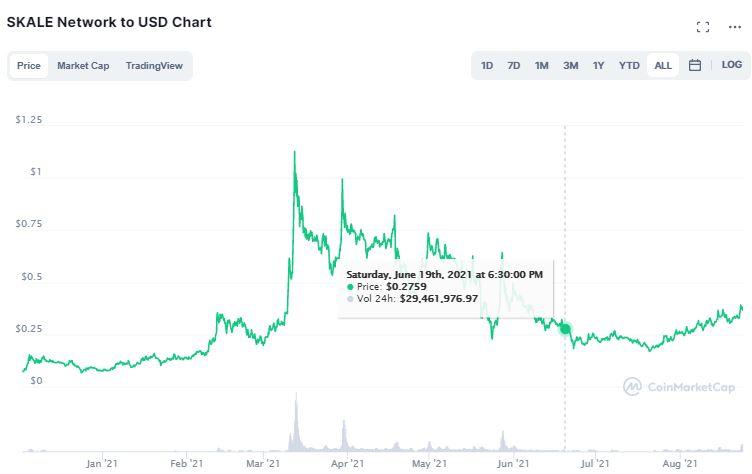 Is Skale Network (SKL) crypto a good investment?
You might be interested in Skale price prediction because you're trying to establish if the crypto is a good investment. If you invested in Skale in January, your money would have more than quadrupled. Can the crypto still reward investors in the future?
Article continues below advertisement
DeFi products are going to change the global financial sector. Shark Tanker investor Kevin O'Leary has even predicted that DeFi could eradicate financial intermediaries in the next few years.
Another hot scene in the blockchain space is NFT. Soccer star Lionel Messi and payments card company Visa have recently stirred interest in NFT products. Skale has exposure to both the DeFi and NFT trends, which speak to SKL token's promising outlook as an investment.
Article continues below advertisement
Bargain investors might also want to take advantage of Skale crypto's pullback from the peak to buy the dip. The crypto currently trades at more than a 70 percent discount to its $1.22 all-time high reached in March 2021.
Article continues below advertisement
Skale Network (SKL) crypto price prediction
Seeing how DeFi and NFT trends are driving the boom on the Skale Network, investors want to know where SKL crypto will be in the coming years. Over the past year, Skale's price has climbed at an average monthly rate of 30 percent. Assuming that the crypto is gaining only 10 percent per month on a compounded basis, SKL's price could surpass $1 in 12 months and reach $35 by 2025.
Article continues below advertisement
The best place to buy Skale (SKL) crypto
If you like Skale's price prediction, you might want to buy the current dip in SKL's token price. The crypto is broadly supported, which makes it easy to buy and all sell when you decide to take profits.
You can buy Skale crypto with the U.S. dollar on Coinbase, Gemini, Coinlist, and HitBTC. Alternatively, you can exchange your Bitcoin or Ether for SKL token on Binance or Huobi.