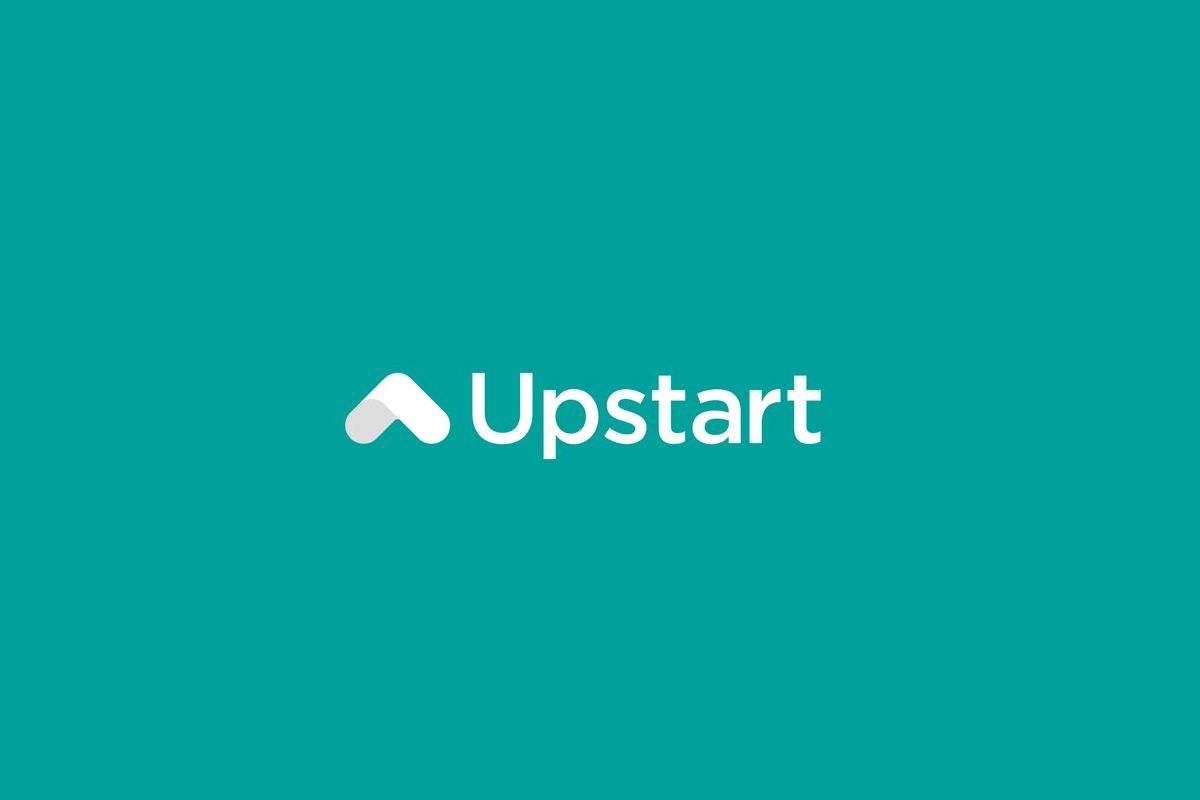 Upstart Stock Jumps on Strong Earnings, Buy at a Discount
Upstart (UPST) reported strong first-quarter earnings after the closing bell on May 11. The stock shot up 30 percent to sit above $115 in early trading on May 12. Should you buy UPST stock after the earnings report?
Article continues below advertisement
Upstart is a fintech company that partners with banks to help them better evaluate the creditworthiness of people seeking personal loans. Former Google executive Dave Girouard founded Upstart in 2012.
Upstart's earnings
Upstart reported revenue of $121 million, which marked a 90 percent YoY increase. The revenue exceeded the consensus estimate by more than $5 million. It posted an adjusted EPS of $0.22, which beat the consensus estimate at $0.15. The quarter saw Upstart bank partners originate 169,750 loans worth $1.7 billion, which is more than double the amount from the same quarter last year.
Article continues below advertisement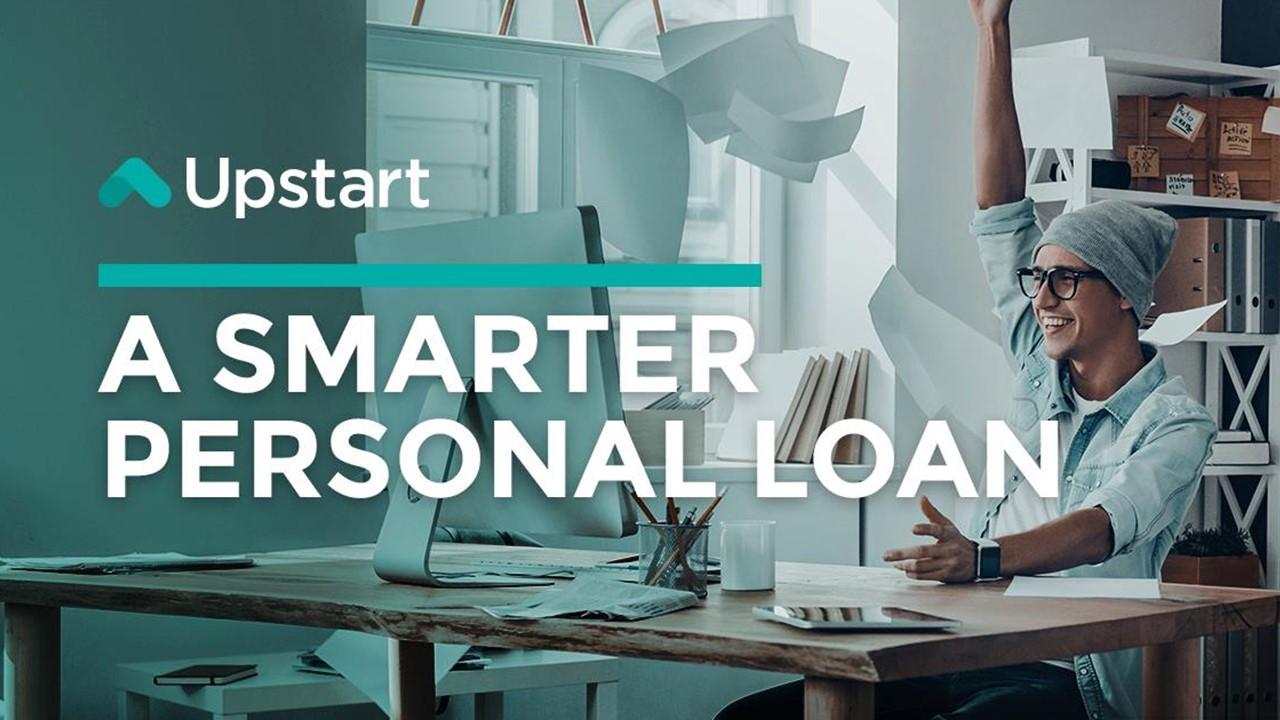 The company issued a second-quarter outlook for revenue in the range of $150 million–$160 million. Upstart expects to make a profit of between $8 million and $12 million. Also, the company raised its 2021 full-year revenue projection to $600 million from $500 million. Upstart stock jumped more than 8 percent in extended trading after the earnings announcement.
Article continues below advertisement
Upstart loans explained
Upstart provides personal loans in partnership with banks. Its loan amounts range from $1,000–$50,000 with repayment periods of up to five years. The interest on the loans falls in the 7.86 percent–35.99 percent range. You need to have a verified source of income and a credit score of 600 to qualify for the loans. However, the company also uses artificial intelligence technology to assess borrowers' creditworthiness by looking into their job history and education.
What happened to Upstart stock IPO?
The company went public in December 2020 through a traditional IPO process because its founder and CEO Girouard wasn't interested in a SPAC merger. The company priced its IPO at $20 per share, which was at the low end of the marketed price range of $20–$22. The company offered 9 million shares and raised $180 million at a valuation of $1.5 billion. UPST stock jumped 47 percent on the first day of trading and closed above $29.
Article continues below advertisement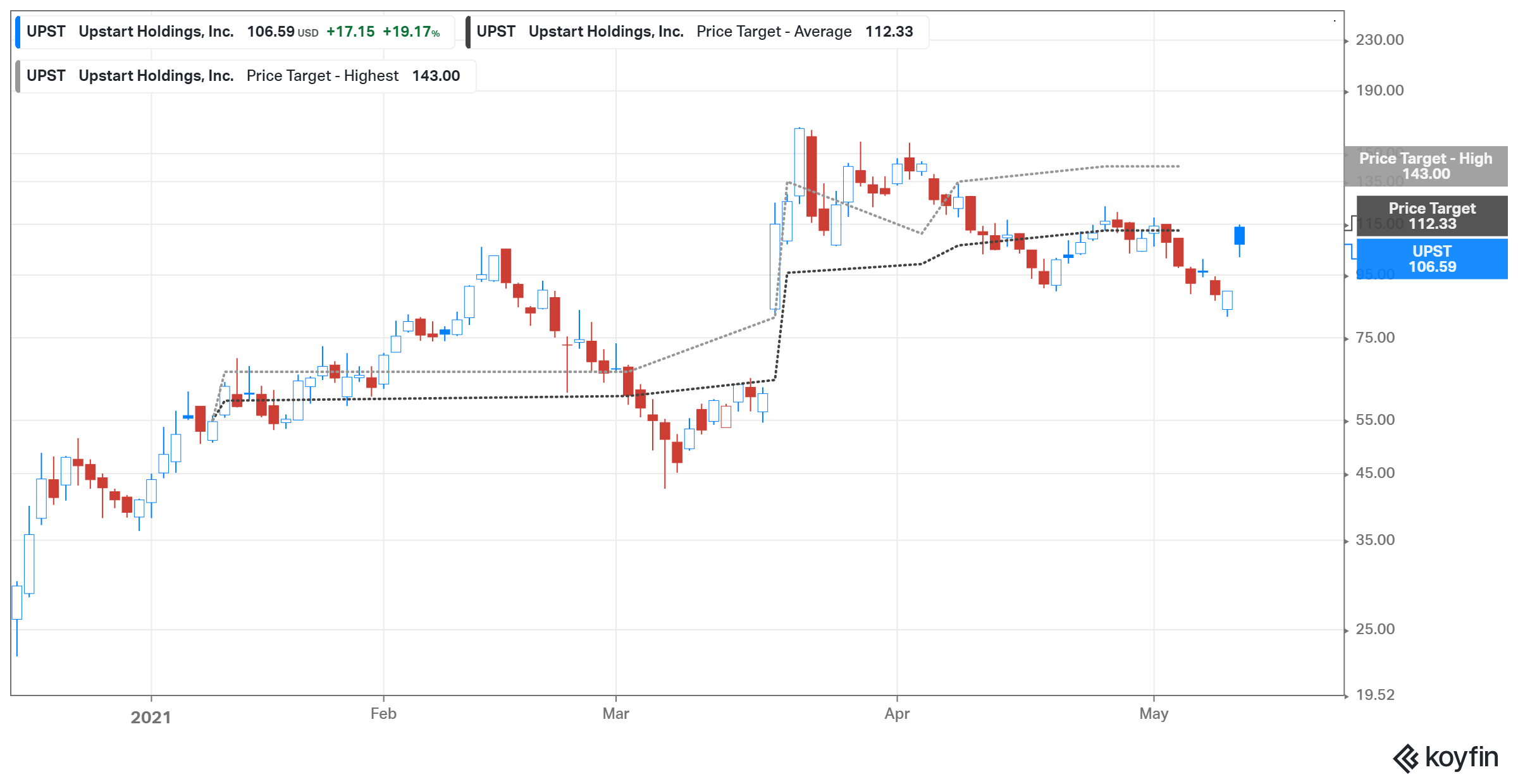 UPST stock forecast
Investors are eager to know Upstart's stock forecast after the company delivered solid first-quarter earnings. The fintech stock sports an optimistic outlook. The consensus target price of $112 indicates a 25 percent upside potential to the closing price of $89.44 on May 11. The high target price of $143 implies a 60 percent upside potential.
Article continues below advertisement
Is Reddit pumping Upstart (UPST) stock?
Since the GameStop frenzy, investors have wanted to know what Reddit is saying about stocks in their portfolio or on their radar. A discussion about Upstart has been going on recently on Reddit's WallStreetBets community. Many people in the WallStreetBets community view UPST stock as a long-term investment.
There's little mention about a UPST stock short squeeze. That would be difficult to pull off considering the stock's low short interest of just 5 percent and high price value of about $100. Reddit has been successful with short squeezes in heavily shorted penny stocks.
Article continues below advertisement
Upstart's (UPST) valuation
Although Upstart stock has gained 350 percent over its IPO price, it still trades about 40 percent below its peak of $165. Some investors wonder whether the stock is undervalued. We can determine that by comparing Upstart with its peers.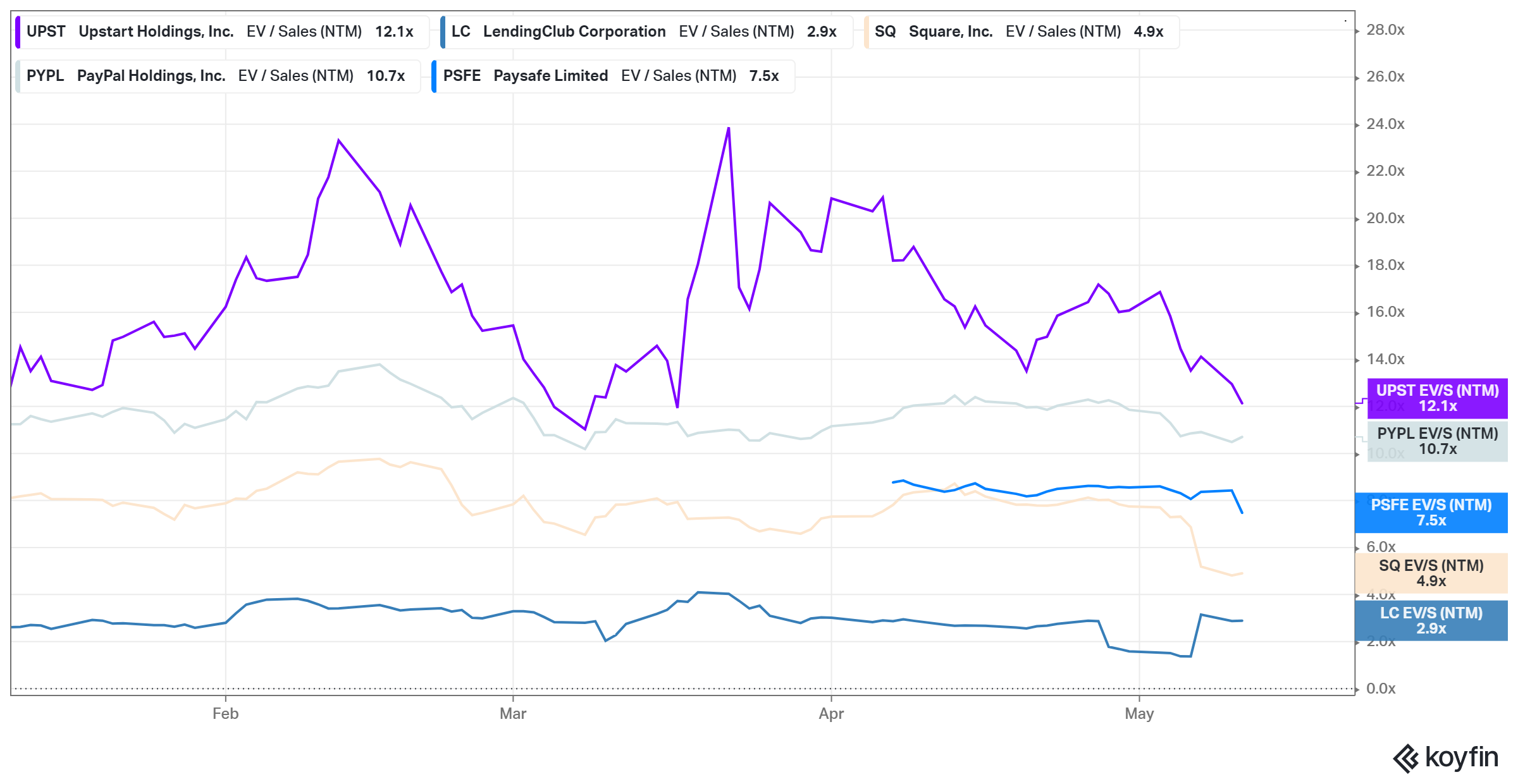 Article continues below advertisement
Upstart trades at a 2021 PE multiple of 166x compared to Paysafe's 143x, Square's 138x, LendingTree's 71x, and PayPal's 51x. Also, Upstart trades at a 2021 EV-to-sale multiple of 12x compared to PayPal's 10.7x, Paysafe's 7.5x, Square's 4.9x, and LendingClub's 2.9x. UPST stock sports more stretched PE and EV-to-sales multiples than many of its fintech peers.
Upstart (UPST) stock looks like a good buy.
There are several reasons you might like Upstart stock. First, the company just delivered strong earnings numbers and issued an upbeat outlook for the current quarter. UPST stock usually surges after strong earnings results.
Article continues below advertisement
Second, Upstart's technology has become incredibly useful to banks. It helps them reduce risk and the cost of lending. That results in affordable credit for consumers, which fuels loan demand. Therefore, Upstart's technology has bright commercial prospects.
Also, considering that UPST stock has pulled back about 40 percent from its peak, a window has opened for investors to enter this fintech stock at a discount.
What's the best price to buy Upstart (UPST) stock?
Upstart stock has traded in the range of $22–$165 since its IPO. Investors who got in early are looking at returns of about 400 percent in just a few months. Looking at Upstart's business prospects and the upbeat earnings forecast, the stock should continue to rise. The stock can still reward investors buying in the $100–$120 range.