Investors Can Buy Upstart Stock and Ride the Fintech Wave
Upstart stock has been gaining significantly since its IPO in December 2020. On March 18, it gained nearly 90 percent. Is UPST stock a buy?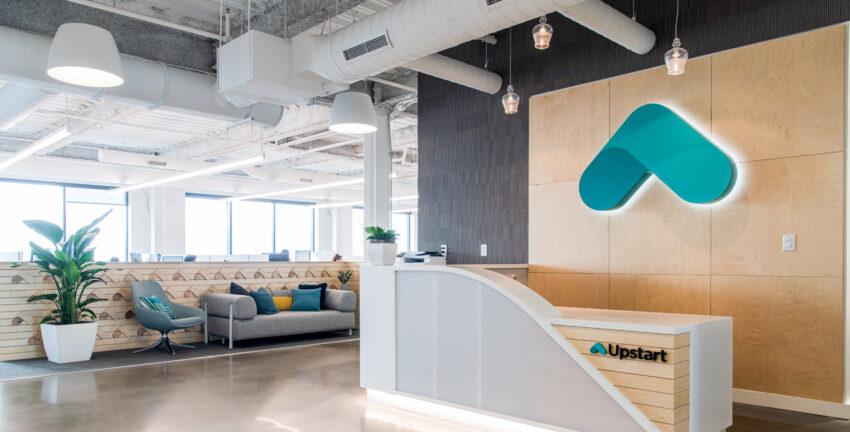 Along with the SPAC-mania and EV-mania, fintech is one of the other hot trends right now. The new breed of fintech companies is challenging the dominance of large banks. Many fintech companies have gone public lately to take advantage of the rising popularity in this space.
Article continues below advertisement
Article continues below advertisement
Upstart is also a growing fintech company, which is an artificial intelligence-driven lending platform. Upstart held its IPO in December 2020. The company priced its IPO at $20. The stock soared by nearly 47 percent on the first day of trading and closed at $29.47. Since then, the stock has been rising steadily. Is Upstart (UPST) stock a buy?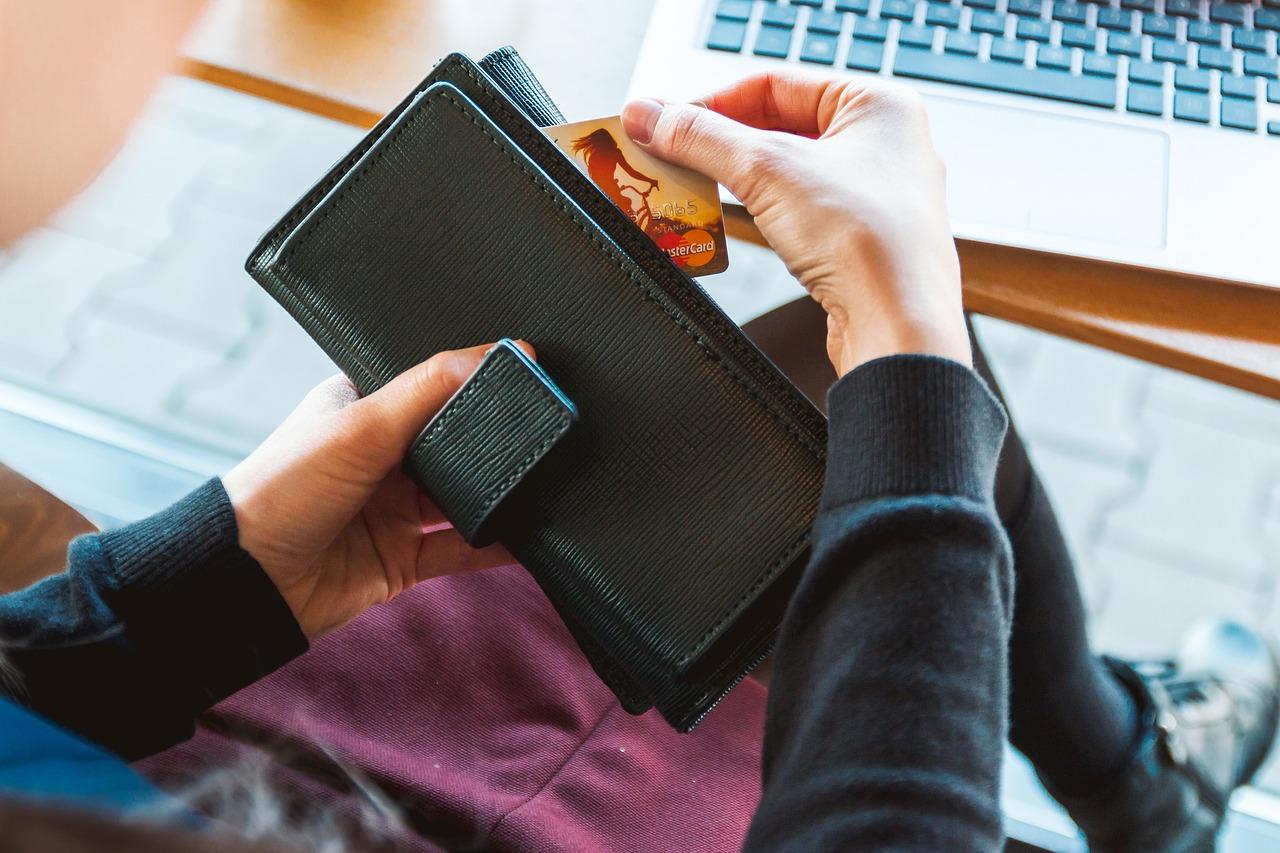 Article continues below advertisement
Why UPST stock soared
Upstart stock's steady climb was accentuated on March 18 when it rose by an eye-popping 89.3 percent. Including this, the stock's gains since its listing come to around 475 percent. What drove such a stupendous rally in the stock on March 18 and overall? Well, the latest catalyst was the company's fourth-quarter earnings. Upstart reported a strong 42 percent YoY growth in revenues for 2020. However, the major buying point for investors was the company's forward guidance.
Upstart guided for revenues of $115 million (at the mid-point of the range) for the first quarter of 2021 and $500 million for 2021. The full-year guidance implies a YoY growth of 115 percent in revenues. Part of this growth is due to the acquisition of Prodigy Software. With this acquisition, Upstart has dived into auto lending, which has opened up a whole new market for it.
Article continues below advertisement
Article continues below advertisement
WallStreetBets, Reddit, and Stocktwits on UPST stock
Users on investing forums like WallStreetBets and Stocktwits are understandably excited about Upstart's prospects. However, many users on Stocktwits commented that the stock is overbought currently and they'll wait for a pullback to buy new positions. Many users on Reddit and WallStreetBets were positive about Upstart's superior online processes.
Upstart's (UPST) stock forecast
According to Market Beat, seven Wall Street analysts cover UPST stock. Four analysts have a hold rating, while three have a buy rating for the stock. Among the buy ratings, two came on March 18 after the company reported its robust results, guidance, and Prodigy Software acquisition.
Article continues below advertisement
JMP Securities and Bank of America upgraded the stock to buy from neutral before. Jefferies also has a buy rating for UPST. Analysts' consensus average target price is $59.3, which implies a potential downside of 48 percent. However, the latest developments that helped the stock soar haven't been priced into most of the analysts' estimates. There's a likelihood of an increase in the average target price for the stock.
Article continues below advertisement
UPST stock is a good investment.
The fintech space is getting investors' interest for a reason. These companies have been giving big banks a run for their money. The trend is expected to accelerate. Millennials seem to prefer fintech companies over traditional financial services companies. The COVID-19 pandemic accelerated fintech companies' growth due to the ease of payments and loans digitally.
Article continues below advertisement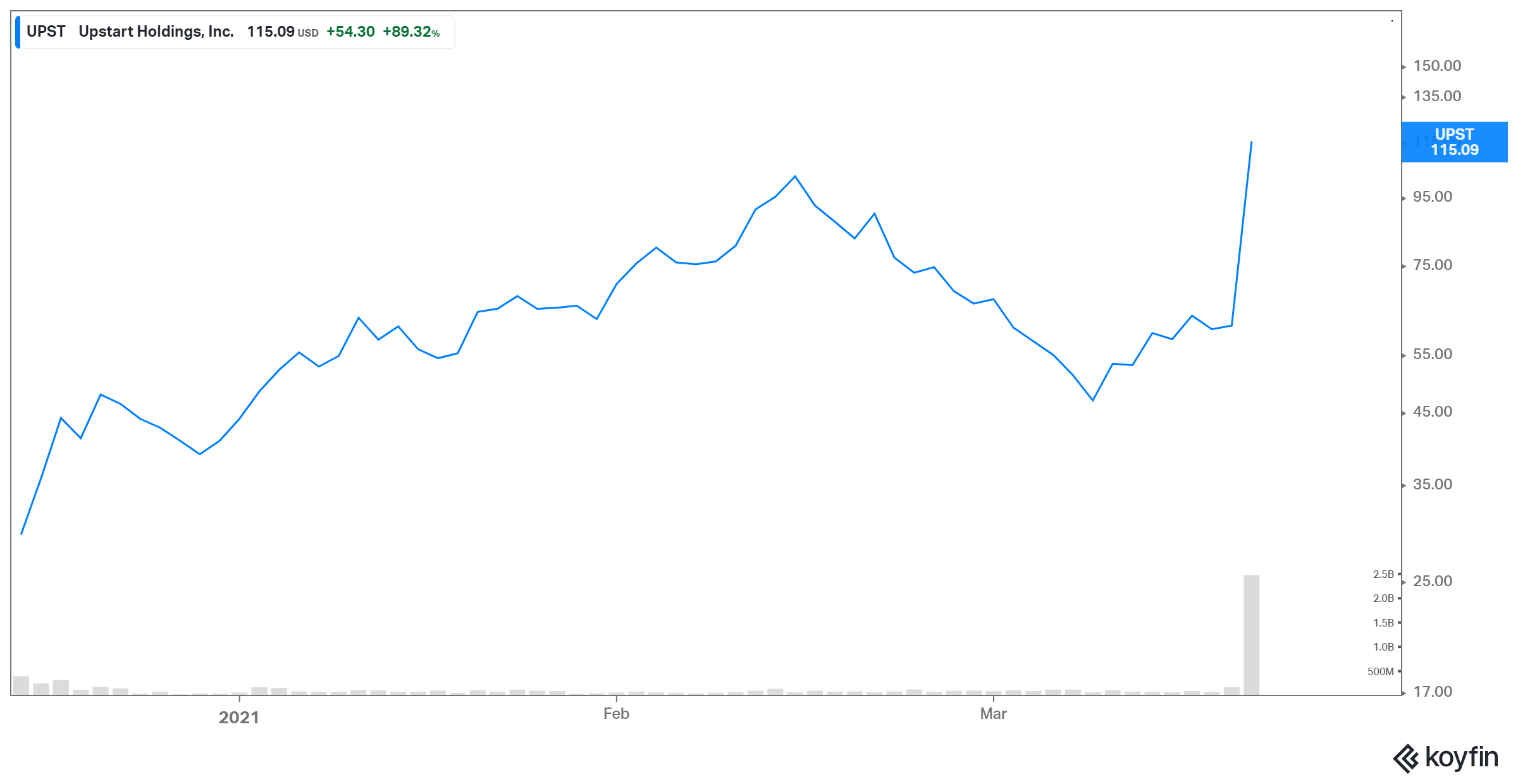 Upstart is making all the right moves in a space with increasing market share, improving conversion rates, and expanding bank partnerships. In a space that's clearly going to expand going forward, having a strong product and robust partnerships makes Upstart a good investment.
Upstart (UPST) stock is a buy.
Since Upstart is a good investment, it makes sense to buy the stock. However, it's also important to consider the price at which you should enter the stock. After the recent surge, a pullback or a correction is imminent. That doesn't mean that its upward climb is over. Based on the strong industry outlook and the company's fundamentals, the stock should keep climbing.