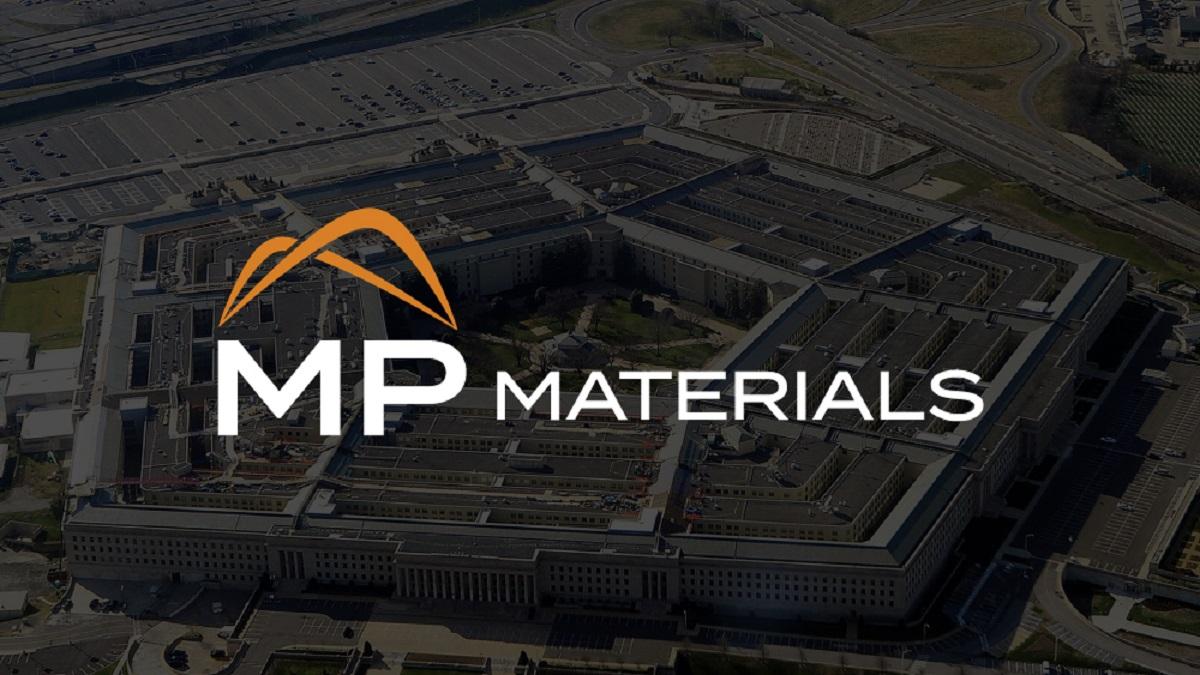 MP Materials Stock: Ride the Rare-Earth Wave and Buy on the Dip
MP Materials (MP) stock went public in a SPAC deal that included Chamath Palihapitiya. The stock has come off sharply from its high. It has attracted bargain hunters' interest. What is MP's stock forecast and should you buy on the dip?
Article continues below advertisement
The company mines rare-earth materials. MP Materials describes itself as the leading rare-earths producer outside China, which currently accounts for about 90 percent of the world's supply. The company has actually focused its efforts on helping the U.S. break its reliance on China's rare-earths supply.
MP Materials stock news
MP Materials is in the process of raising more than $670 million through debt offering. It intends to use the funds to finance its green projects aimed at reducing the environmental impact of its operations.
Article continues below advertisement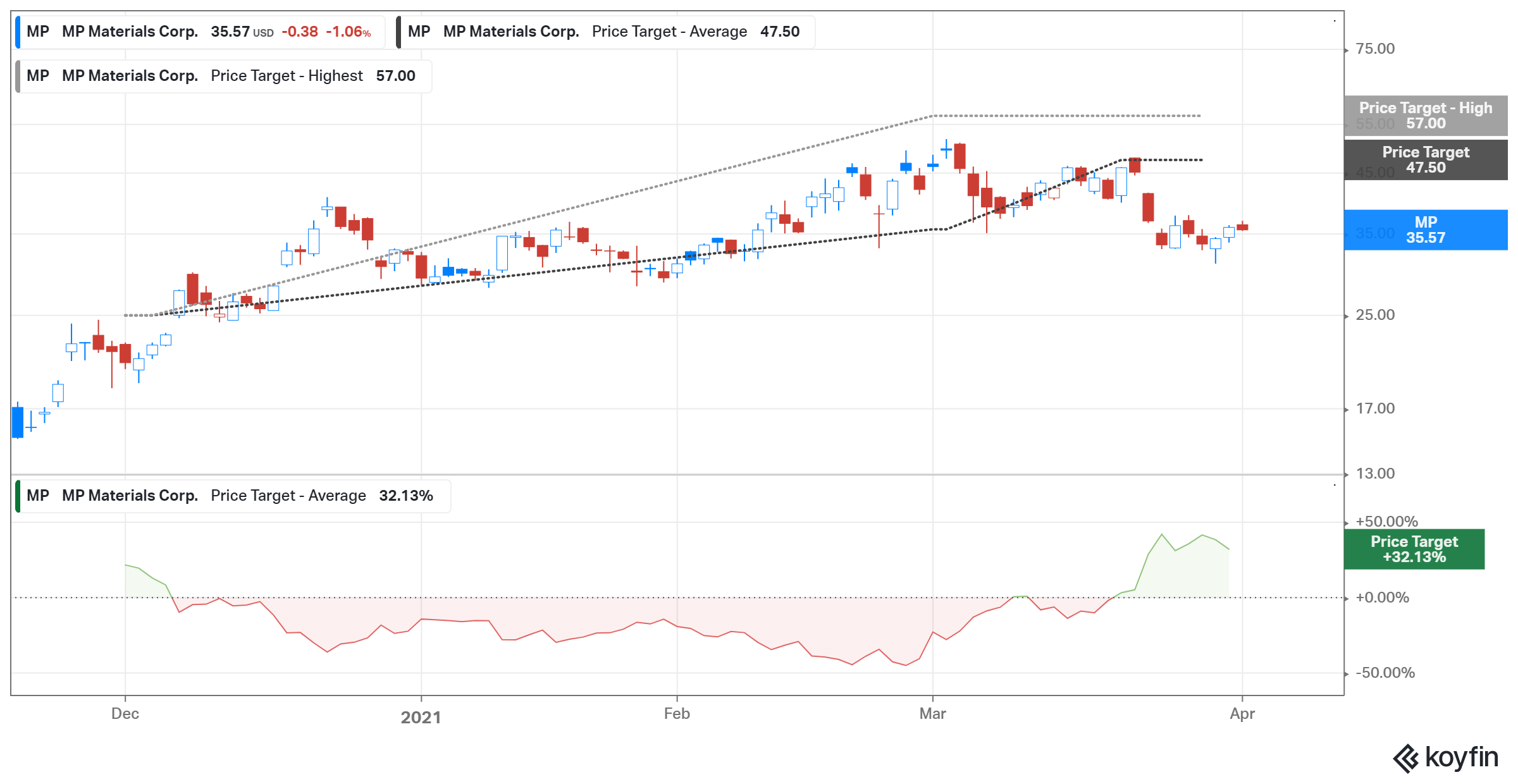 MP Materials' stock price forecast
MP Materials stock has traded in the $9.78–$51.77 band since its debut. At $36 per share currently, MP stock is up nearly 270 percent from its low but off 30 percent from its peak. The sharp pullback has investors interested in MP Materials' stock forecast.
Article continues below advertisement
The consensus target price of $47.50 implies more than a 30 percent upside for the stock from the current level. The high target price of $57 implies nearly 60 percent upside potential.
Can Reddit investors drive MP Materials stock?
Retail investors on Reddit community WallStreetBets caused a rapid surge in GameStop (GME) stock in early 2021 and sent it up more than 2,000 percent. Many other penny stocks including AMC Theatres (AMC) rallied along with GME. In the end, ordinary investors made huge profits, while hedge funds counted massive losses.
Article continues below advertisement
MP Materials stock doesn't seem to have what it takes to become the next GameStop in the eyes of Reddit investors. GME stock was a prime target because it was heavily shorted to more than 100 percent, which made it easy to trigger a short-squeeze that would in turn drive up the price. MP stock has a short interest of just 7 percent.
MP Materials stock is a good investment.
Rare earths have broad application. For example, they're used in almost every electronic device, electric vehicles, drones, renewable energy systems like wind turbines, and many other areas. The rush to combat climate change is fueling a rapid shift to renewable energy and electric cars, all of which will drive high demand for rare earths.
Article continues below advertisement
The market opportunity for MP Materials is on course to double to $5.6 billion by 2025. With revenue of $134 million in 2020, the company has barely scratched the surface of its addressable market.
For those who like following big money, MP Materials stock is fairly popular with deep-pocket investors. More than 45 percent of the shares in the rare-earth company are held by institutional investors.
Article continues below advertisement
Should you buy MP Materials stock now?
As the stock has pulled back more than 30 percent from its high, an opportunity has opened to snap it up at a discount. Buying on the dip not only allows you to save money compared to investors that got in near the top, but also offers some protection against downside risk.
A look at MP stock's price range shows that it has exhibited some volatility. Therefore, it would be smart to start with a small stake now and expand it gradually by buying on dips.
Article continues below advertisement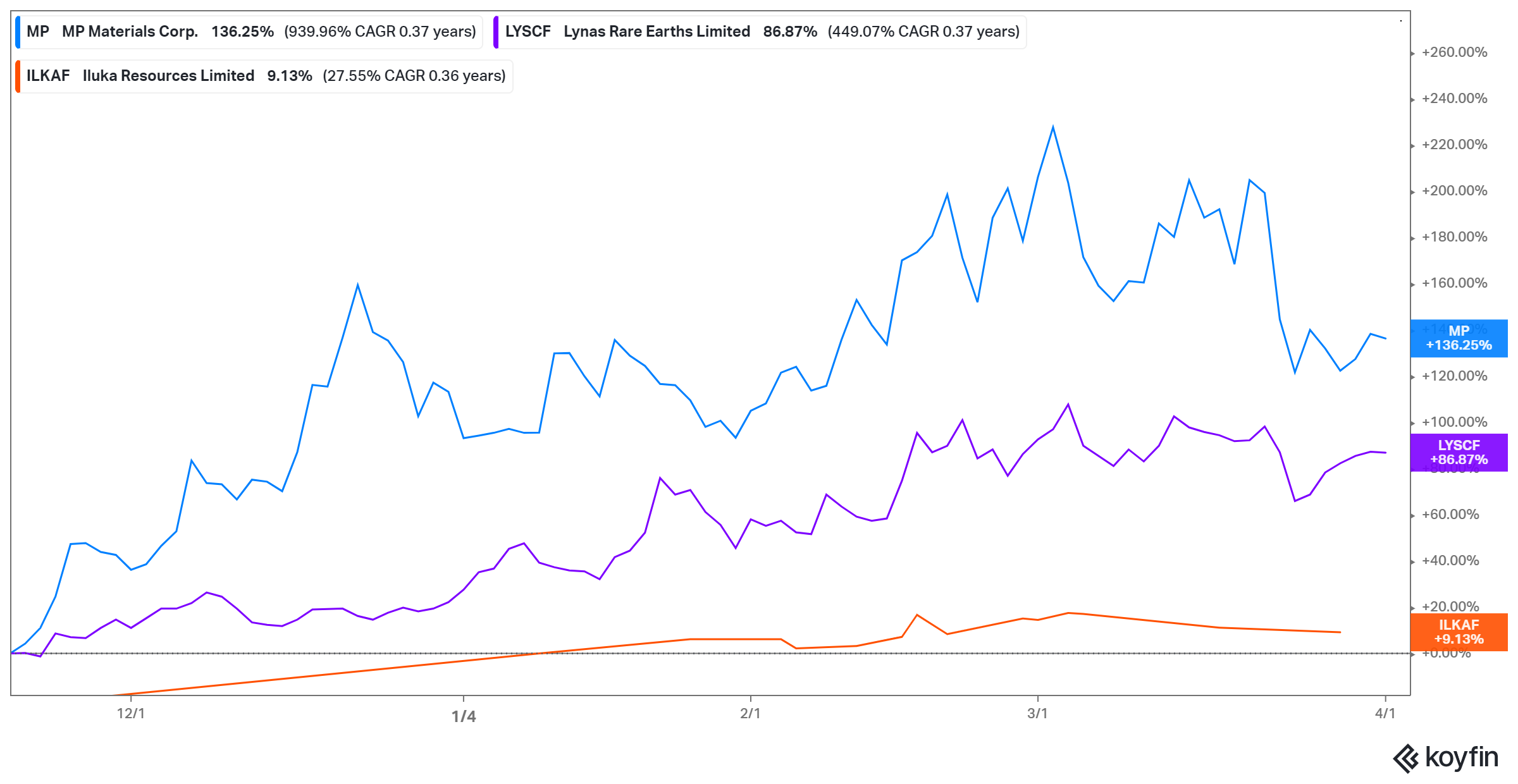 How to invest in rare-earth mining
You can invest in rare-earth mining in two ways. The more direct way is to buy stocks of rare-earth mining companies like MP Materials, Lynas (LYSCF), Ucore Rare Metals (UURAF), and Iluka Resources (ILKAF).
The alternative is to invest in funds that focus on rare earths or have some exposure to the sector. With funds, keep in mind that you might be subject to annual costs in the expense ratio and minimum initial investment requirement. However, funds will offer you a diversified portfolio and minimize your risks.