Denison Mines Stock Is an Attractive Bet on Higher Uranium Prices
Denison Mines stock is soaring as investors bid up uranium mining stocks. Should you buy Denison Mines (DNN) stock?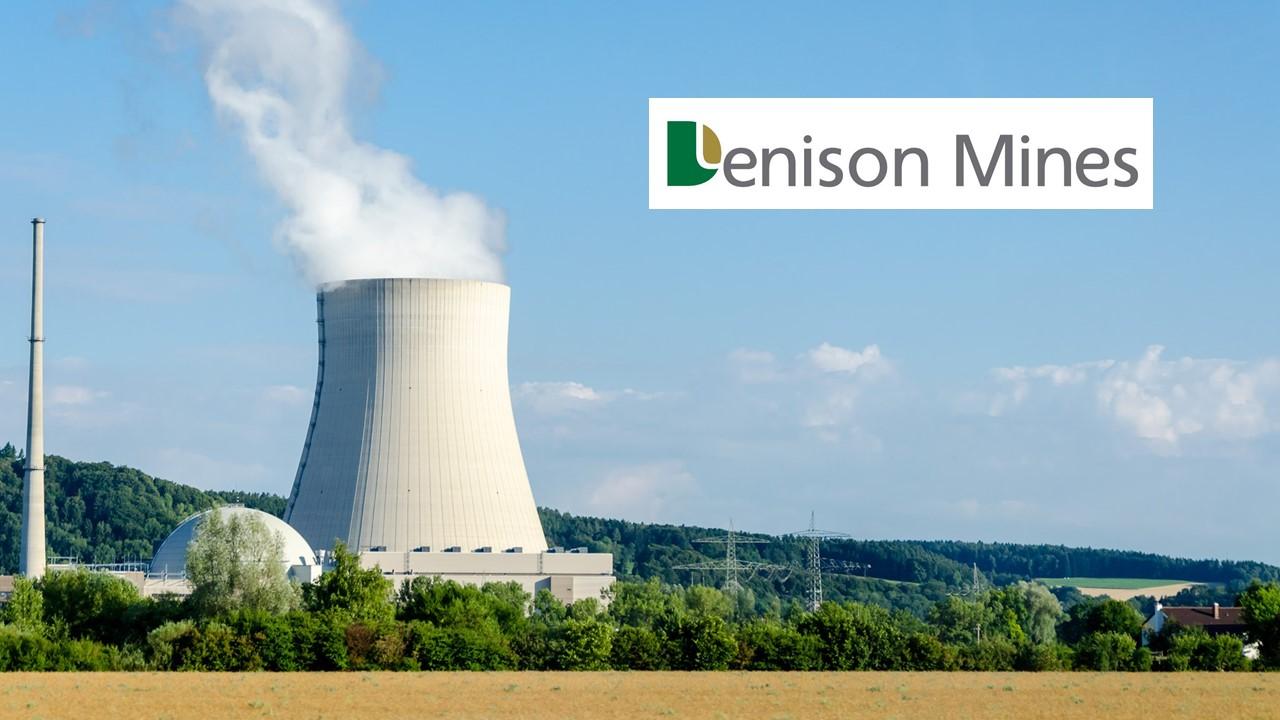 Denison Mines is a uranium exploration and development company. Since its stock price has soared recently, investors wonder if they should buy DNN stock.
The company has assets focused in the Athabasca Basin region of northern Saskatchewan, Canada. The company is engaged in mine decommissioning and other environmental services through its Closed Mines Operations division.
Article continues below advertisement
Article continues below advertisement
Denison Mines' flagship project is the 90 percent owned Wheeler River Uranium Project, which is the largest undeveloped uranium project in the eastern portion of the Athabasca Basin region of northern Saskatchewan.
The company's other assets include:
a 22.5 percent ownership interest in the McClean Lake joint venture
a 25.17 percent interest in the Midwest and Midwest A deposits
a 66.90 percent interest in the Tthe Heldeth Túé ("THT," formerly J Zone) and Huskie deposits on the Waterbury Lake property
Article continues below advertisement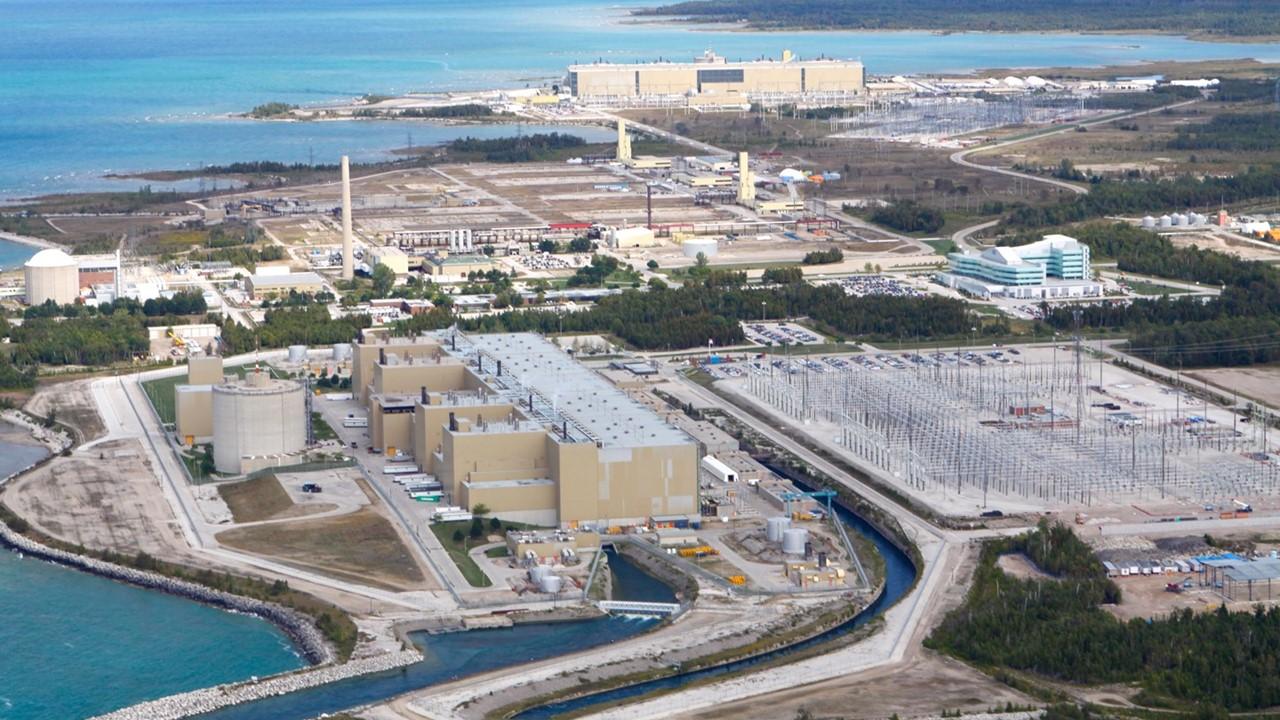 Why Denison Mines stock is going up
Denison Mines stock soared by 34 percent on Feb. 16. While there wasn't any company-specific news, investors were bidding up the stocks of uranium mining companies in general. The Motley Fool reported that the rare cold weather in the southern U.S. is straining the region's power grid. This has increased the price of electricity as well as natural gas. The peak energy demand also underscores the importance of nuclear energy.
Article continues below advertisement
Article continues below advertisement
Uranium mining stocks have risen sharply since Biden became the president. The rally in uranium stocks is part of a broader uptrend in clean energy stocks.
While investors' enthusiasm for uranium mining stocks might have pushed Denison Mines stock, the company has seen several positive developments of its own. On Feb. 8, Denison Mines announced that it was resuming the environmental assessment process and ramping up its field-testing activities at its Wheeler River uranium project. On Feb. 9, the company disclosed encouraging results from its exploration and expansion drilling program. The next day, it announced a stock and warrant sale worth $25 million to fund its operations.
Article continues below advertisement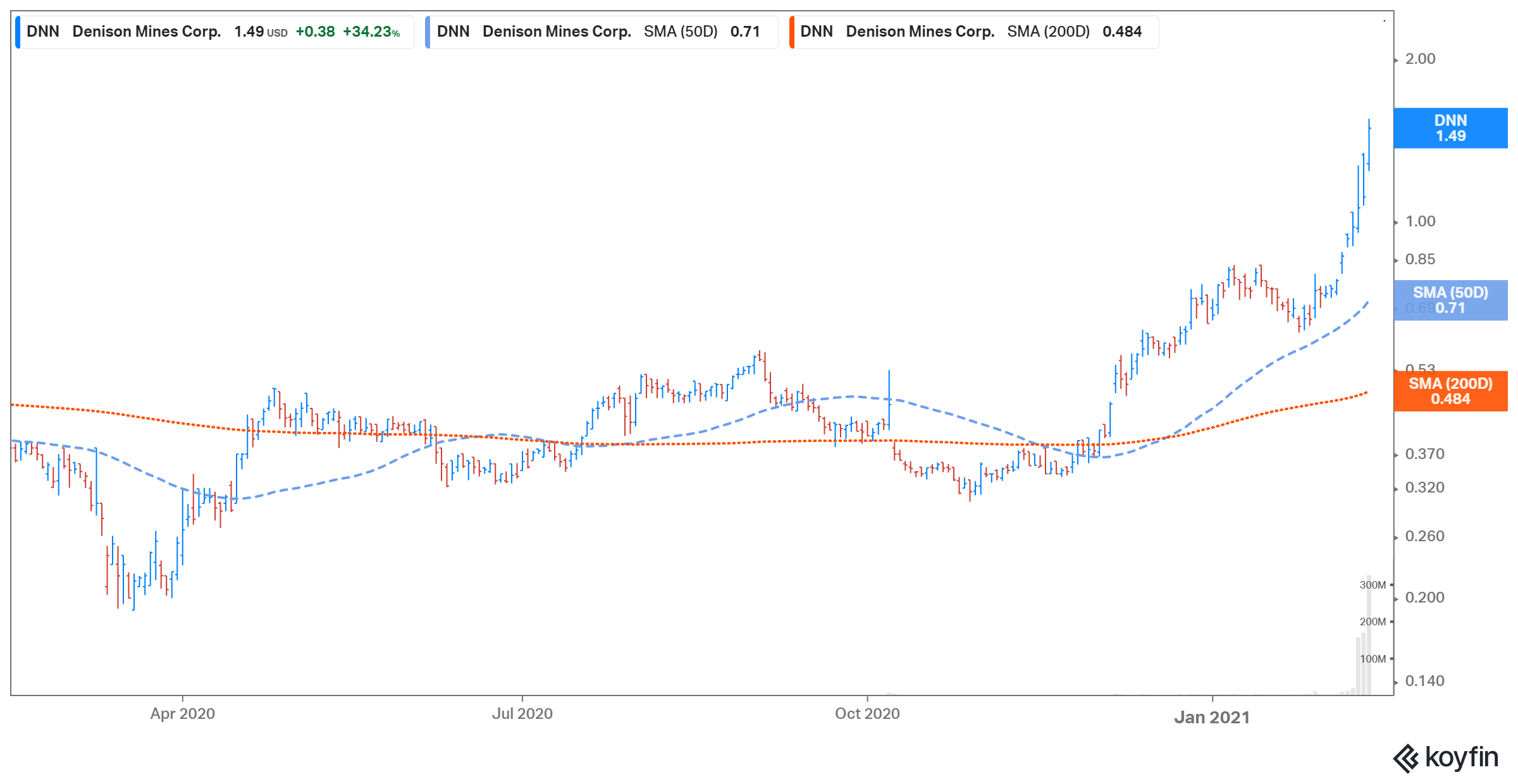 Article continues below advertisement
Denison Mines' stock forecast
According to Yahoo Finance, DNN stock is covered by three analysts. Two analysts recommend a buy, while one recommends a hold. Analysts' average target price for the stock is $1.08, which implies a potential downside of 28 percent from the current market price.
Article continues below advertisement
In January, TD Securities downgraded the stock to hold from speculative buy with a target price of $1 Canadian dollars—up from $0.85 Canadian dollars. Since the stock price is up 94 percent from the October levels, when the firm upgraded the stock, the analyst now sees a limited upside.
DNN stock looks like a buy
It looks like brighter days are ahead in the uranium mining sector with Biden's focus on clean and green energy. The administration intends to replace the government fleet with zero-emission vehicles. Biden has rejoined the Paris Climate Deal. He has also talked about identifying "the future of nuclear energy."
While there are bigger plays in the uranium market with the likes of Energy Fuels, Uranium Energy, and Ur-Energy, investors are also looking for underappreciated plays to bet on the sector. Denison Mines could fit this bill since its assets look promising. Its McClean Lake uranium mill processes around 12 percent of the world's uranium. Denison Mines' bigger project, Wheeler River, could have one of the lowest production costs in the world. Therefore, if uranium prices appreciate more, DNN stock could benefit from this trend.