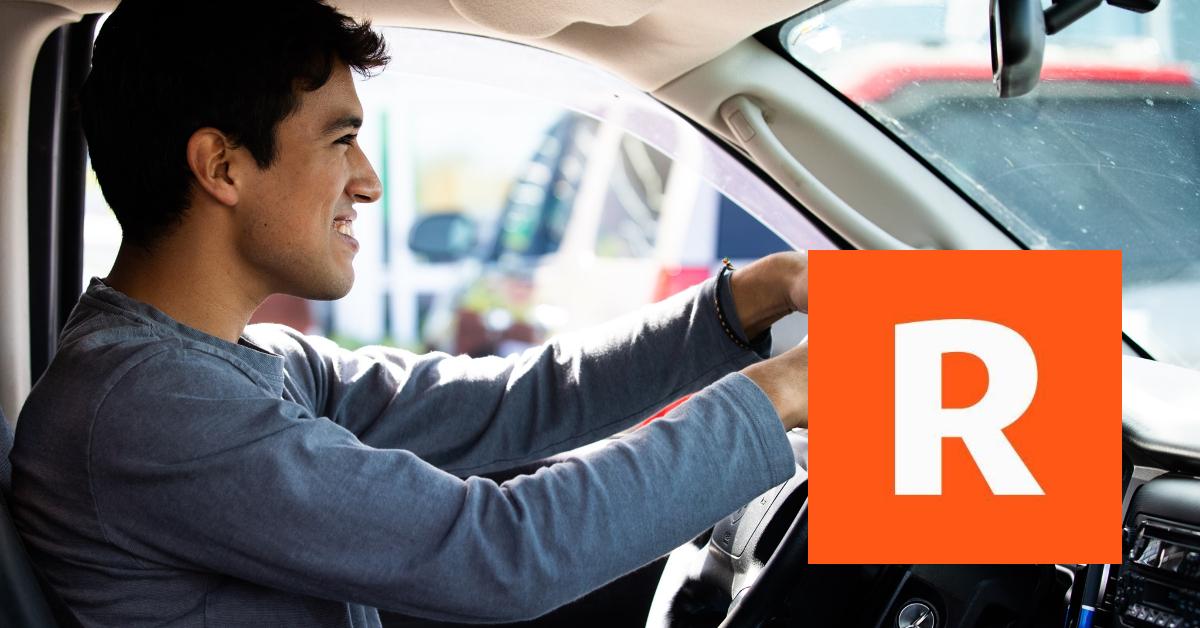 Why ROOT Stock Could Be in WallStreetBets' Crosshairs
Root Insurance (ROOT) stock gained 4.5 percent on Mar. 25 and was trading higher after hours. The stock rose after Citron Research's founder said it should be trading higher, but it's still 56.3 percent below its 52-week high. ROOT is also heavily shorted. What's ROOT's short interest telling us, and will WallStreetBets target it?
Article continues below advertisement
Founded in 2015, Root offers car insurance services to drivers in 30 U.S. states. The company provides differential premium rates and strives to offer a modern customer experience based on fairness. Customers who wish to buy insurance from Root must first download the app, which tracks their driving habits. Better quotes are offered to drivers who have better driving habits.
ROOT's short interest
ROOT stock has plummeted more than 50 percent since its public listing. The auto insurance company went public in Oct. 2020 at $27 per share, raising $724.4 million in the offering.
Article continues below advertisement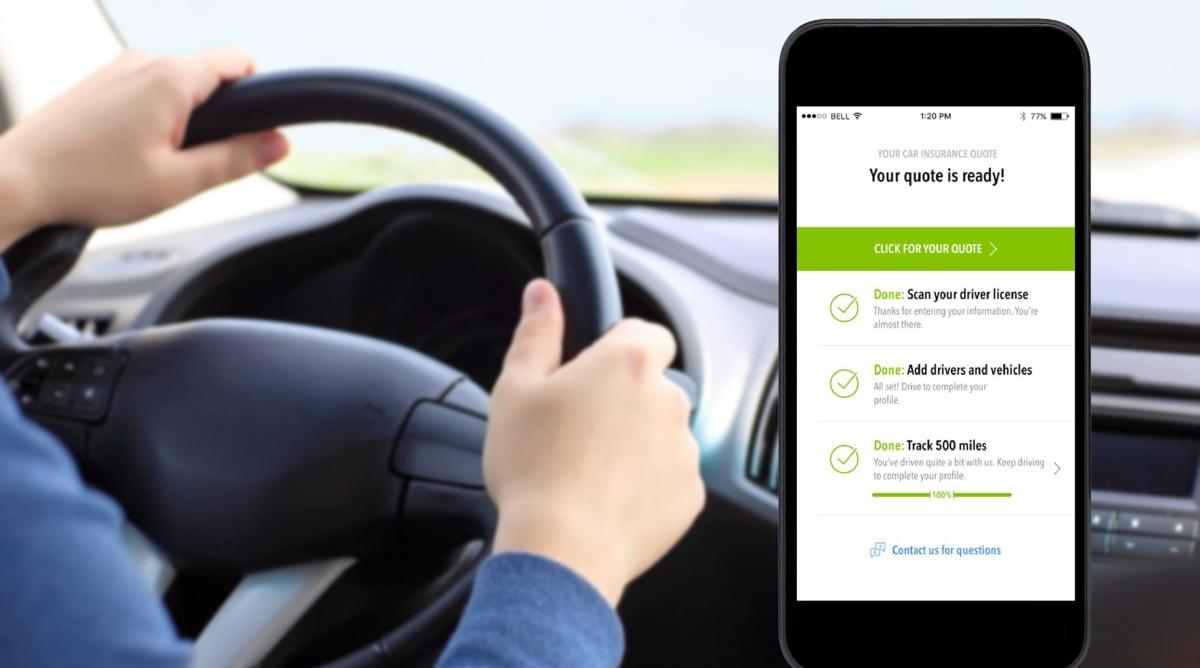 Currently, Root Insurance is one of the 10 most shorted stocks in the U.S. Its short interest has risen to around 10.92 million shares from 8.55 million shares in Feb. 2021. In comparison, Allstate and Progressive have short interest of 4.42 million and 5.99 million shares, respectively.
Article continues below advertisement
A short squeeze is possible in ROOT stock
ROOT stock's rising short interest makes it a short-squeeze candidate in the fintech sector. High short interest usually indicates bearish market sentiment, while low short interest suggests a neutral or bullish sentiment.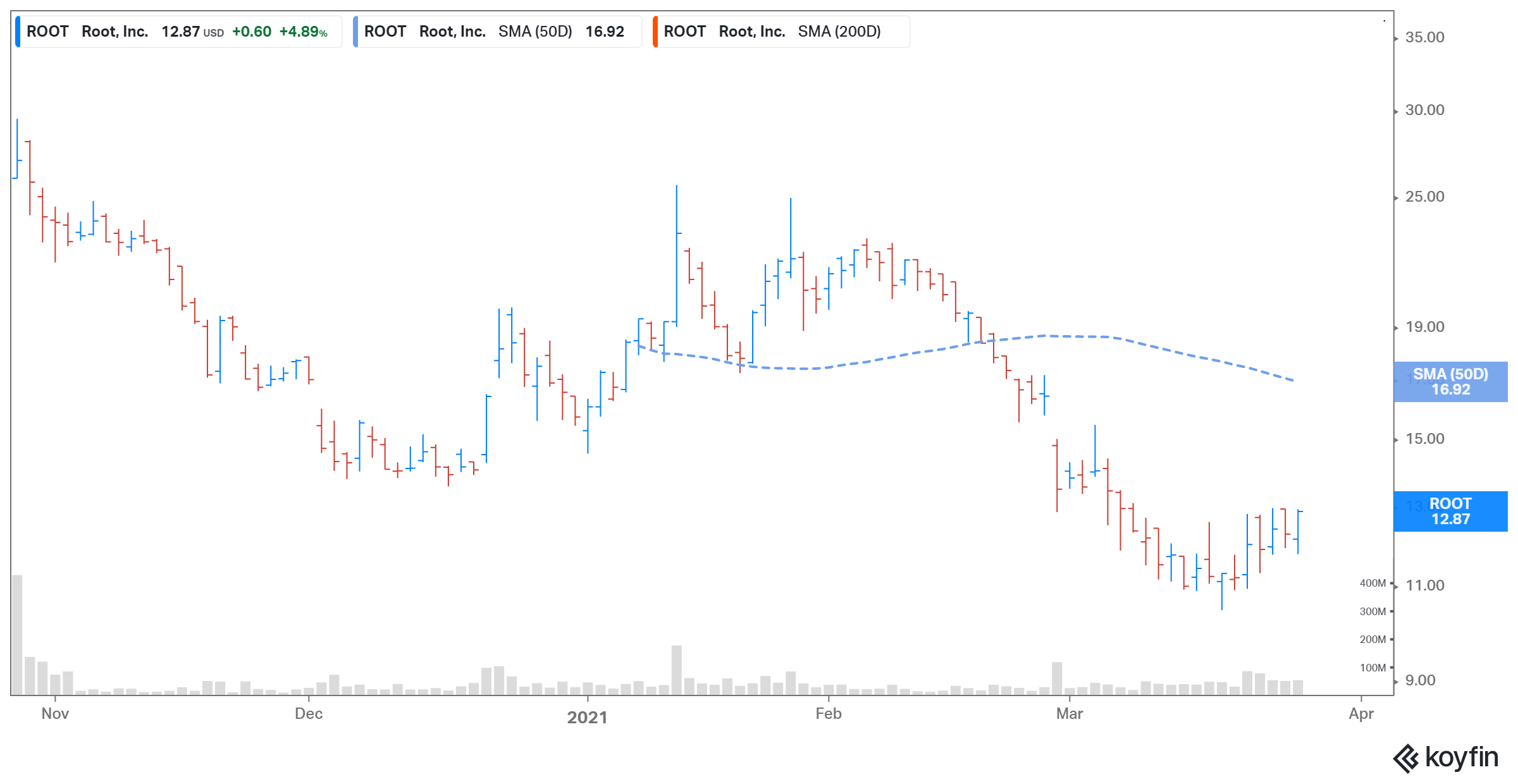 Article continues below advertisement
Citron Research on ROOT stock
On Mar. 25, Citron Research founder Andrew Left said that it "makes no sense" that the auto insurance provider's stock is so shorted. Left believes ROOT stock could reach $50, $60, or $70 if the company gets just 2 percent of the electric vehicle insurance market. He also pointed out that the auto insurance company hasn't misled its shareholders, which include Dragoneer Investment Group, Coatue Management, and Silver Lake Partners. ROOT stock surged after Left's comments.
Citron Research has a reputation for being a short-seller, particularly after advising investors to sell NIO and GameStop stock. The investment firm had assigned NIO and GameStop price targets of $25 and $20, respectively. However, Citron was forced to close its short position in GME after speculative retail traders drove up its price. Citron then announced it would no longer publish short reports, instead focusing on long opportunities.
Article continues below advertisement
Root's valuation
Root's NTM (next-12-month) EV-to-revenue multiple of 8.0x makes it looks expensive. In comparison, insurance peers Allstate and Progressive have NTM EV-to-revenue multiples of 1.1x and 1.4x, respectively.
Article continues below advertisement
ROOT stock isn't a buy now
Root believes it can disrupt the auto insurance market with its efficient use of telematics. However, several of its rivals are doing the same—Progressive has been investing heavily in the technology. Additionally, Root's average loss ratio is high, at more than 70 percent.
In the fourth quarter of 2020, Root's revenue fell more than 50 percent year-over-year to $50.9 million, and its net loss increased to $133 million from $85 million. In 2021, Root expects to generate sales of $270 million–$300 million.