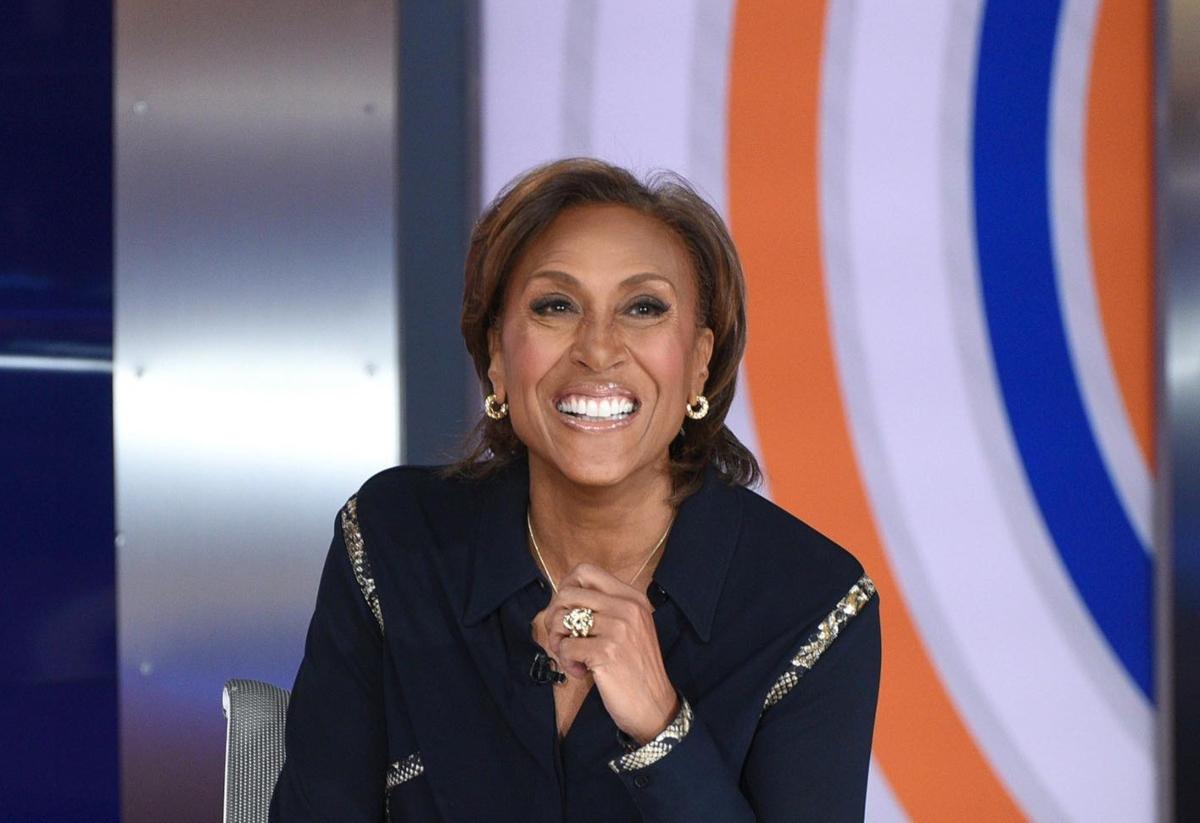 Robin Roberts Has Been a 'Good Morning America' Anchor for 20 Years
By Kathryn Underwood

Apr. 13 2022, Published 11:23 a.m. ET
Many people know Robin Roberts as a longtime broadcast journalist with years of experience in sports reporting at ESPN as well as anchoring ABC's Good Morning America. She's the author of several books including her newest, Brighter By the Day, and an honorary Harlem Globetrotter. What's her net worth after decades in the journalism industry?
Article continues below advertisement
Robin Roberts
Television Anchor and Journalist
Robin Roberts has been a part of many Americans' morning news media for decades, marking her 20-year anniversary with Good Morning America this week. She started her broadcast journalism career at small stations and became an ESPN sportscaster in 1990. Roberts has survived cancer and myelodysplastic syndrome (MDS) and won multiple awards. She is also the author of several books.
Birthdate: November 23, 1960
Education: Southeastern Louisiana University
Partner: Amber Laign
Robin Roberts has a multi-million-dollar net worth.
Article continues below advertisement
According to CelebrityNetWorth, Roberts' overall net worth is estimated at $45 million, which could be even higher thanks to her long career in broadcasting.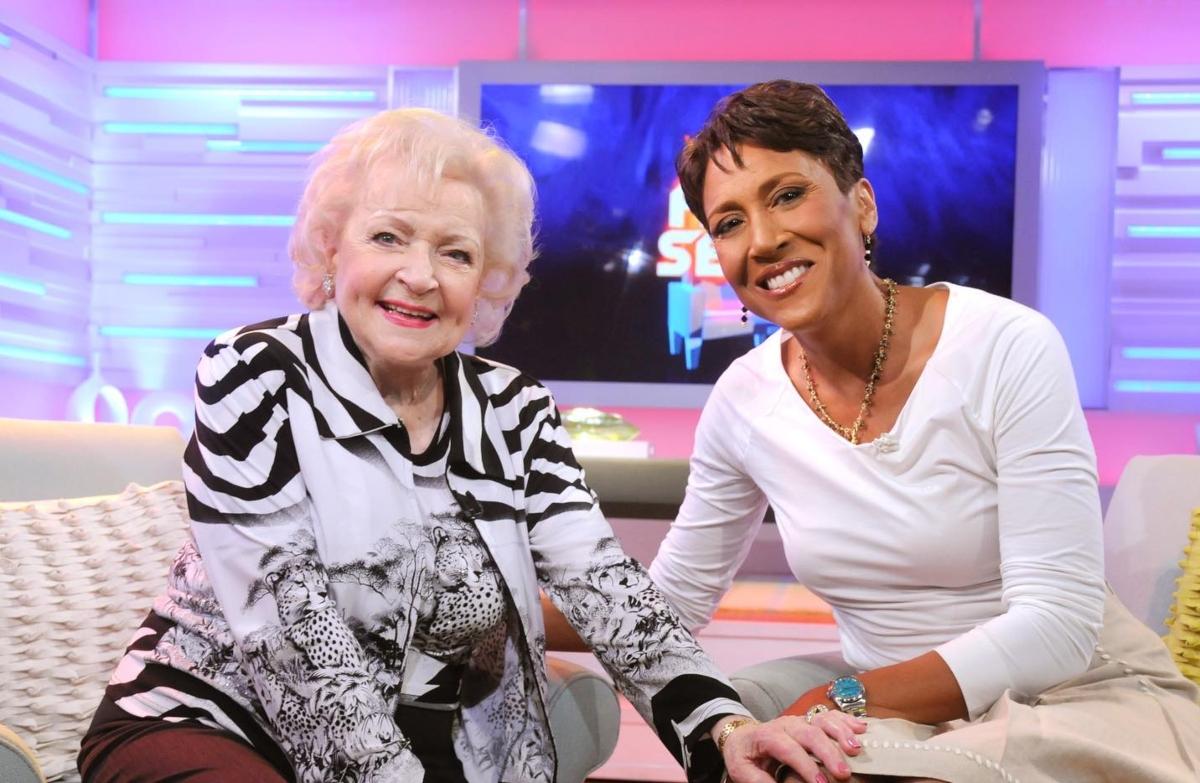 Article continues below advertisement
Roberts celebrates her 20th GMA anniversary the same week as her book launches.
In April 2022, Roberts marked 20 years with Good Morning America. She's also officially launching her latest book, Brighter By The Day. Roberts reflected on the gift of being a part of GMA and the joy of being able "to share so much of my story and to be accepted."
Roberts received the Peabody Award in 2012 for her program Robin's Journey, which helped increase bone marrow donor registrations.
Article continues below advertisement
In 2013, Roberts was the recipient of the ESPYs Arthur Ashe Courage Award, for courage and strength she showed during her cancer and MDS diagnosis and treatments.
Roberts became an honorary Harlem Globetrotter in 2015, in a nod to her college basketball career. She also received the 2018 National Association of Broadcasters (NAB) Distinguished Service Award.
Article continues below advertisement
In 2021, Roberts also hosted five episodes of Jeopardy! as part of a series of guest hosts following the death of longtime host Alex Trebek.
Robin Roberts has faced serious health challenges, and now partner Amber Laign battles cancer.
Roberts has shared much of her health journey publicly with her GMA audience, first with her 2007 breast cancer diagnosis. She underwent chemotherapy and surgery. In 2012, she was diagnosed with myelodysplastic syndrome (MDS). Part of her treatment included a bone marrow transplant from her sister, Sally-Ann.
Article continues below advertisement
Roberts said of her health trials, "We're all a little bit stronger than we know."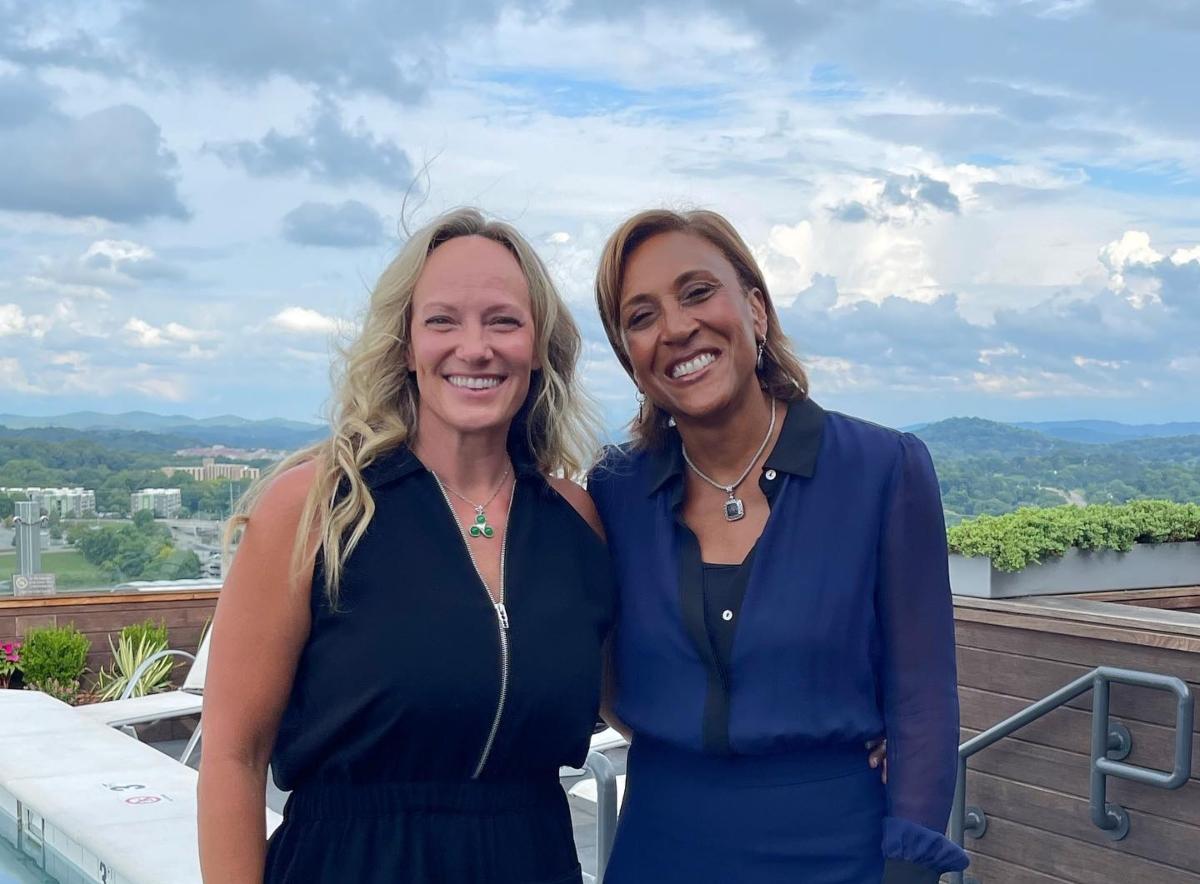 In February 2022, Roberts announced on Twitter that her partner, Amber Laign, had breast cancer and was facing treatments. "She and I have been together almost 17 years and have helped each other through our challenges like my journey with cancer. It's my turn now to be there for her like she was for me."