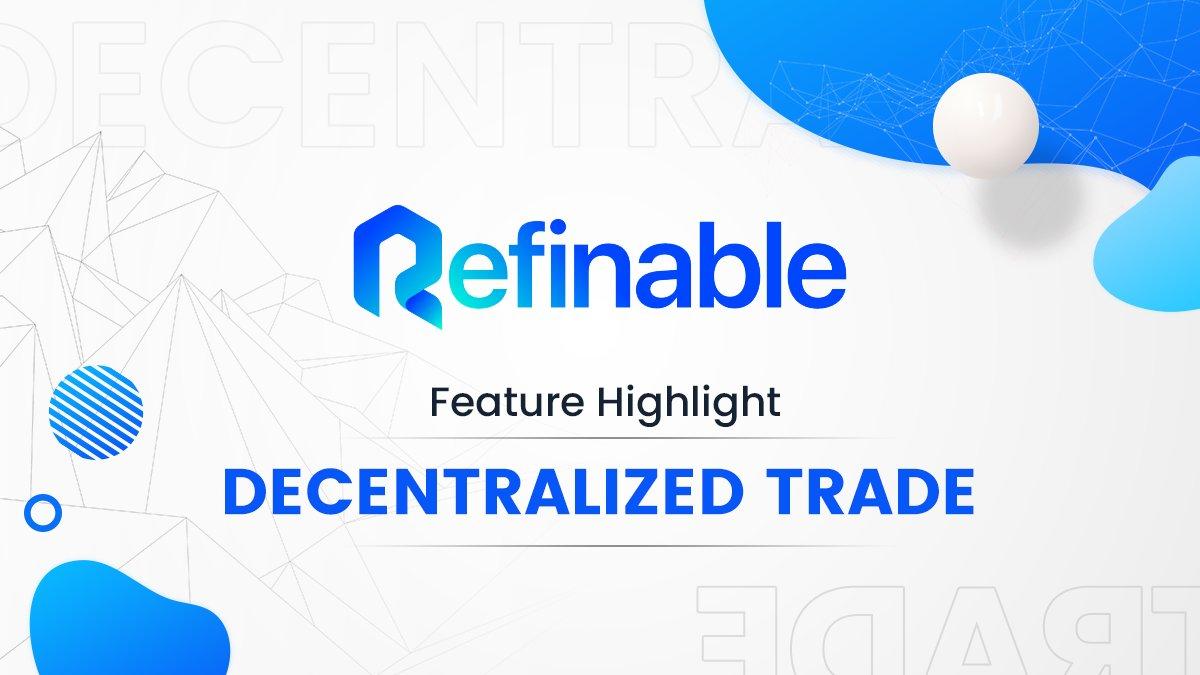 Have You Heard of Refinable? Crypto Price Prediction for 2021
There's no shortage of intriguing blockchain projects being promoted right now, all competing for investor's attention. While a lot of these projects have a long, established history, some are incredibly young. One super new altcoin that's market the news is Refinable (FINE), which just got started a couple of days ago. If you're looking for a FINE price prediction, you've arrived at the right place.
Article continues below advertisement
Despite being such a young project, there are a few interesting things about it worth mentioning. It's still an incredibly risky altcoin to invest in right now, so don't put too much money into it. However, there are some reasons why prices might go up in the upcoming weeks and months, despite its recent losses.
Article continues below advertisement
What is Refinable (FINE)?
Refinable is a blockchain project that targets that super-hot non-fungible token (NFT) market. NFTs are specialized crypto tokens that represent ownership in unique, often hotly traded, digital assets and collectibles. Refinable is the first NFT hub that operates on the Binance Smart Chain (BSC), a blockchain that has become one of the main alternatives to Ethereum.
Refinable offers a number of benefits for users. This includes incredibly low commission fees, various NFT creation and distribution options, the ability to customize royalties on NFTs, and many other features. While there are other NFT marketplaces that offer similar things, most are built on the Ethereum blockchain. On that basis alone, Refinable can potentially distinguish itself from most other NFT hubs by being an alternative on the Binance Smart Chain.
Article continues below advertisement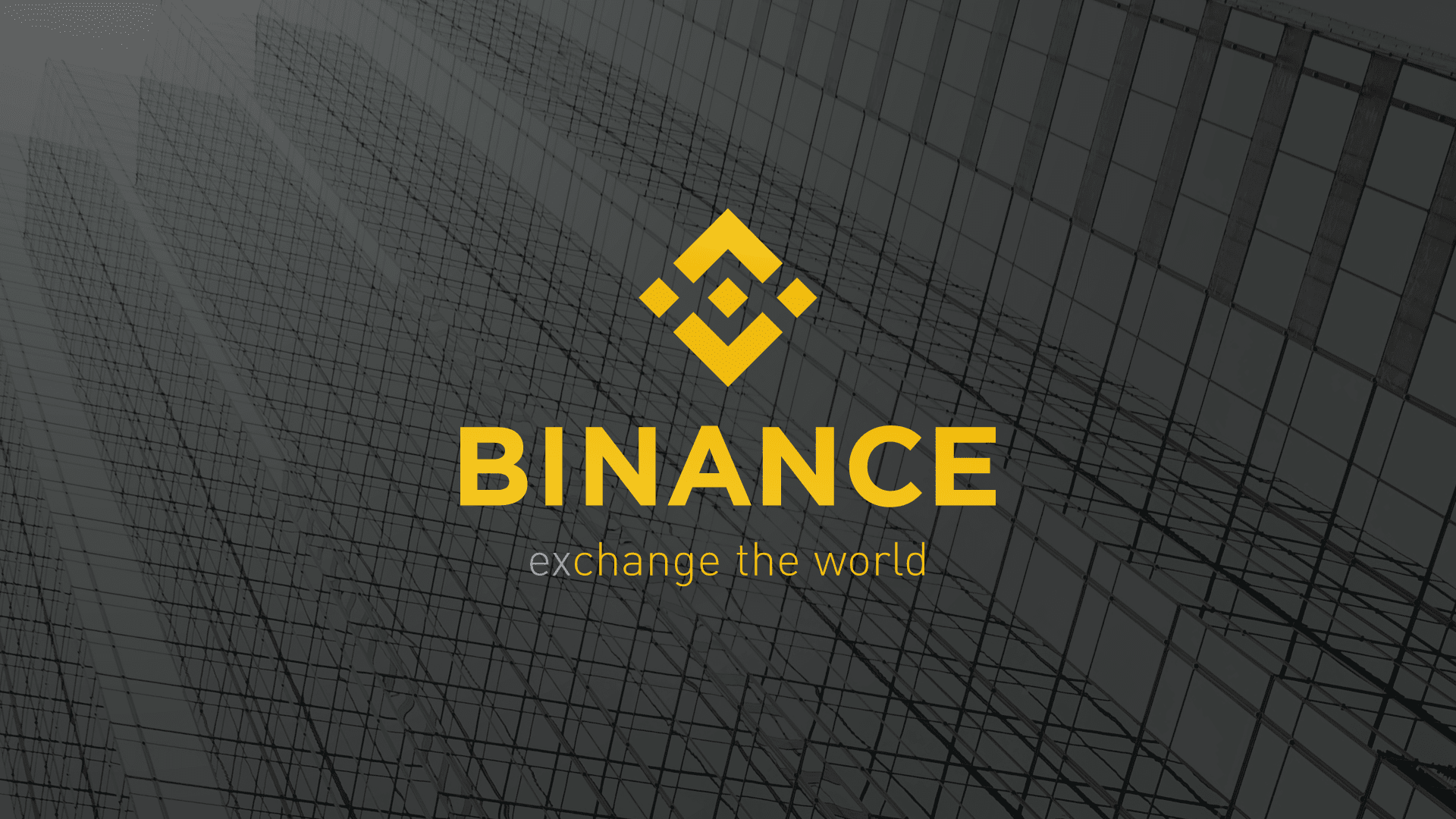 FINE crypto price prediction
As promising as this sounds of paper, you need to remember that Refinable has only been around for a couple of days. Its token first started training on April 27th, according to Coinmarketcap. Prices for FINE tokens have steadily tumbled from around $8 to as low as $2, a peculiar decline for a project many thought would have a lot of bullish potential. However, losing over 75 percent of its value is actually pretty normal for a super-tiny altcoin like FINE. That's just how volatile these coins can be.
Article continues below advertisement
Right now, Coinmarketcap says that FINE is around the 4,800th largest cryptocurrency by market cap. Considering that the website lists over 9,400 different coins, Refinable still has a very long way to go before it becomes even a mildly mainstream token.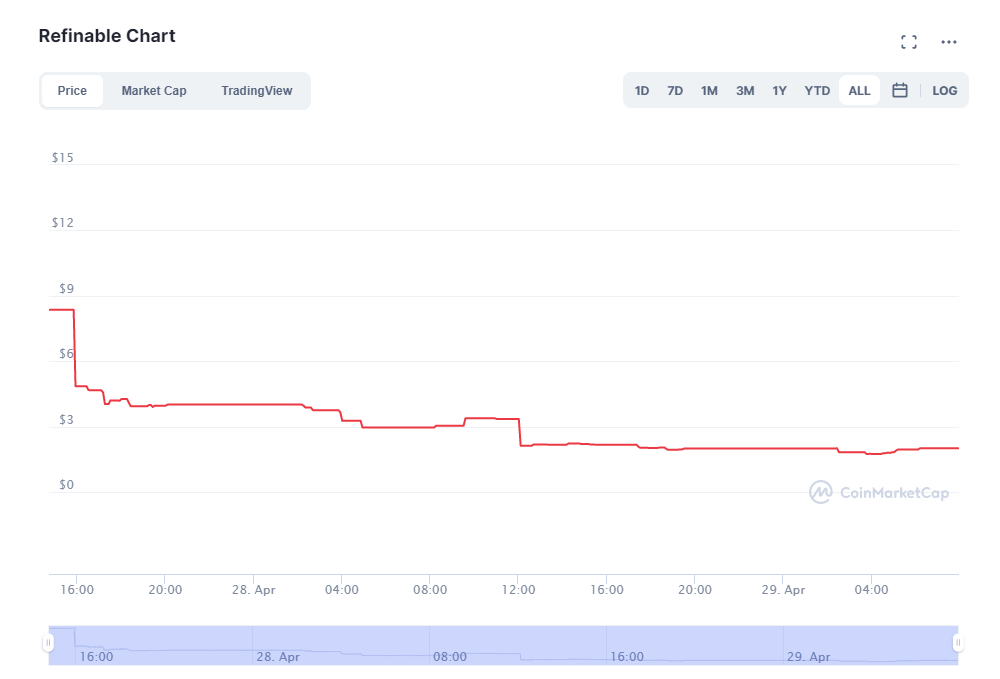 Article continues below advertisement
Refinable has the potential to skyrocket to over $100 potentially; that's how new and promising the project is. However, there's no guarantee that's going to happen at all. If anything, it's probably a coin flip whether prices will go up or go down. If prices do go parabolic, expect it to happen within the next few weeks while this crypto bull market stays strong.
Where to buy Refinable:
There's are a couple of places to buy FINE tokens right now. One of which single decentralized exchange you've likely never heard of. It's called DODO, which is an exchange dedicated mainly to Binance Smart Chain tokens, like FINE. The other is PancakeSwap, a much larger and more established decentralized exchange.
DODO recently was hacked, leading to a $3.8 million withdrawal from the platform. While that's not a massive sum in the grand scheme of things, it's a very worrying sign for an exchange to have these kinds of vulnerabilities in 2021. Keep that in mind if you're going to buy Refinable on DODO.