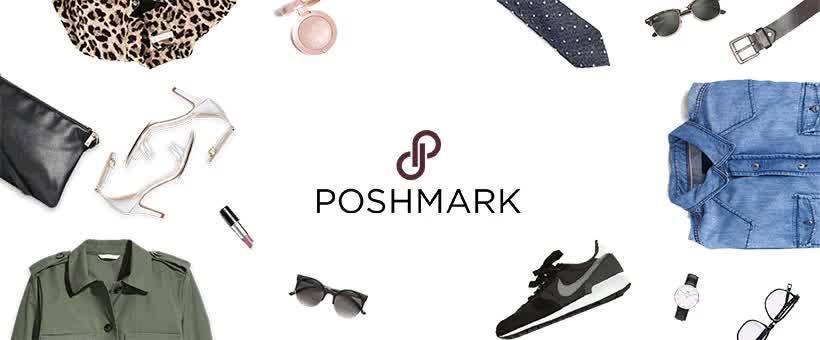 Poshmark's Stock Seems Oversold Now but Its Long-Term Outlook Remains Solid
On its first day of trading in Jan. 2021, Poshmark debuted with a blockbuster gain of 142 percent. However, its performance since then has been unremarkable. What's Poshmark's (POSH) stock forecast for 2025?
Article continues below advertisement
A marketplace for resale goods, Poshmark helps people buy and sell high-end clothing and other items. The online shopping trend, "social commerce," is catching on, especially with the younger generation.
Why is POSH falling?
Poshmark stock has fallen more than 75 percent from its debut price and is now near all-time lows. The latest factor weighing on the stock has been the company's Q2 results, which it reported on Aug. 10. While its results were good, its guidance fell short of market expectations.
Article continues below advertisement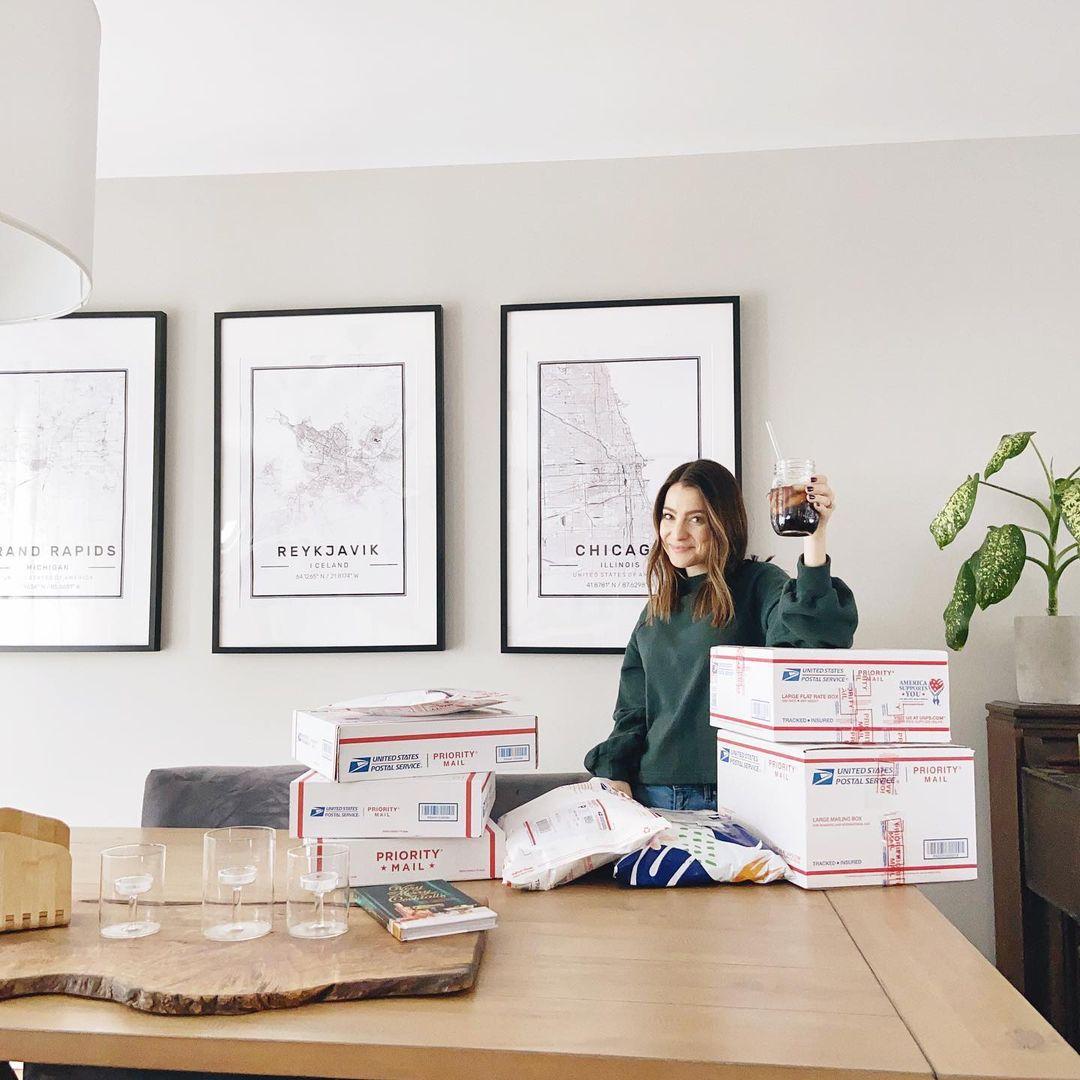 The company also shared that its marketing efforts were being impacted by Apple's new privacy controls for digital advertising tracking. The good news, however, is that the company expects that impact to be temporary, as it's spending more on alternative marketing channels such as television ads and celebrity tie-ups.
Article continues below advertisement
POSH's 2025 forecast
The secondhand retail space is a growing market with a lot of potential. According to Poshmark, an overwhelming 75 percent of its users are comfortable buying directly from a person online, and according to ThredUp, the secondhand market is expected to double from $36 billion in 2021 to $77 billion in 2025. ThredUp also estimates that the resale industry will grow 11 times faster than the overall apparel industry.
Poshmark is well placed in the market, has a good market share, and its gross merchandise value growth has been strong. Based on these metrics, its stock could see significant gains over the coming years.
Article continues below advertisement
Is POSH a good long term investment?
Poshmark, among the most successful online clothing resale platforms, provides sellers with instant exposure and a guaranteed audience. Therefore, it can charge higher take rates than most of its peers.
Article continues below advertisement
Its active user count has been growing at a healthy rate, by more than 140 percent over the last three years, and despite being a relatively new company, its free cash flow is positive. Furthermore, its asset-light model (it doesn't need to carry any inventory like traditional retailers) should give it wide EBITDA margins. These positives make the company an attractive long-term investment.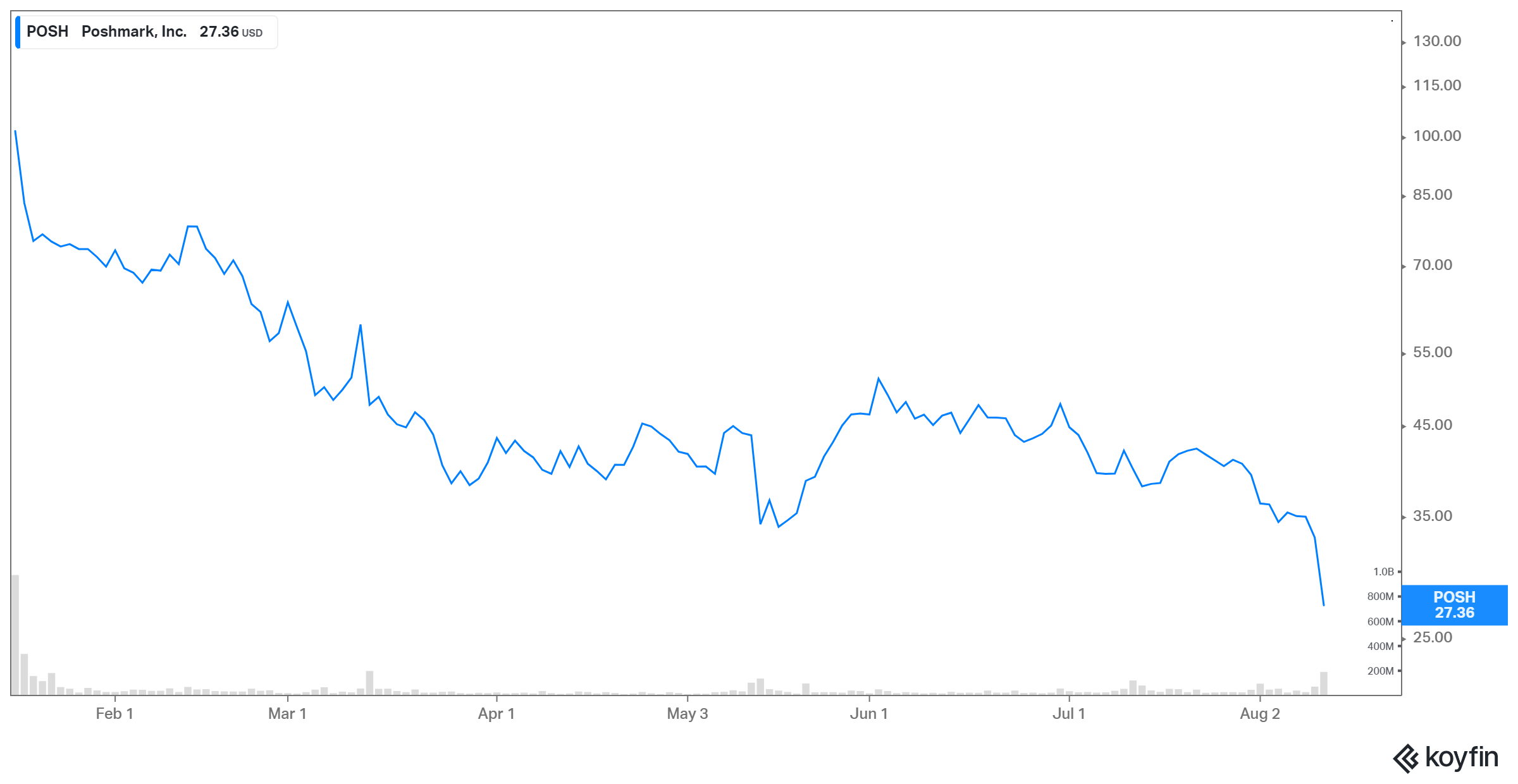 Will POSH go back up in long term?
Poshmark stock is 75 percent below its all-time high. However, as we've seen, it has a comfortable position in the growing secondhand retail market. Moreover, the company is expanding into international markets—it has an Australian site, and preparations are underway for expansion into India. Therefore, Poshmark stock should recover shortly and its current dip seems like a good buying opportunity for long-term investors.