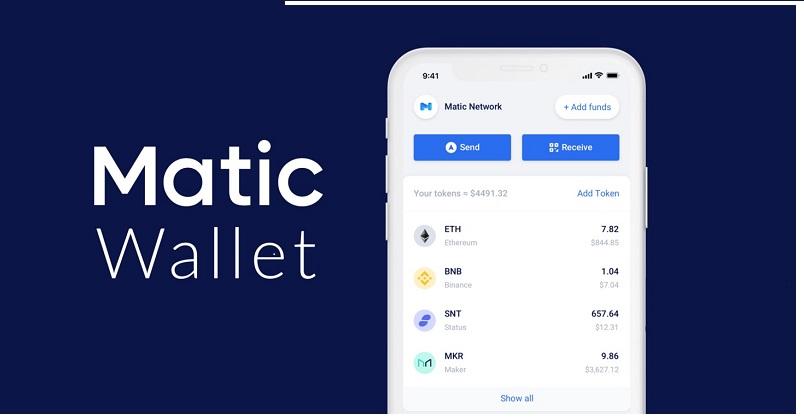 Polygon (MATIC) Might Surge Amid DeFi Boom and Energy Efficiency
By Anuradha Garg

May. 18 2021, Published 10:23 a.m. ET
With the popularity of Bitcoins and cryptocurrencies in general, many altcoins have been exploding. Some have seen triple-digit returns YTD. Polygon is one altcoin that has seen growing interest. In this context, what's Polygon's (MATIC) coin price prediction and will it reach $10 anytime soon?
Article continues below advertisement
Polygon is one of many Ethereum-scaling applications that have emerged recently as the DeFi (Decentralized Finance) boom continues. It promises to help blockchain projects scale up and handle larger numbers of transactions, especially those on the Ethereum network.
Why Polygon crypto coin prices are rising
With the popularity of Bitcoin and cryptocurrencies in general, investors are on the lookout for the next hot cryptocurrency. This has fuelled an unprecedented interest in altcoins. The Polygon token has risen by 8,550 percent YTD.
Article continues below advertisement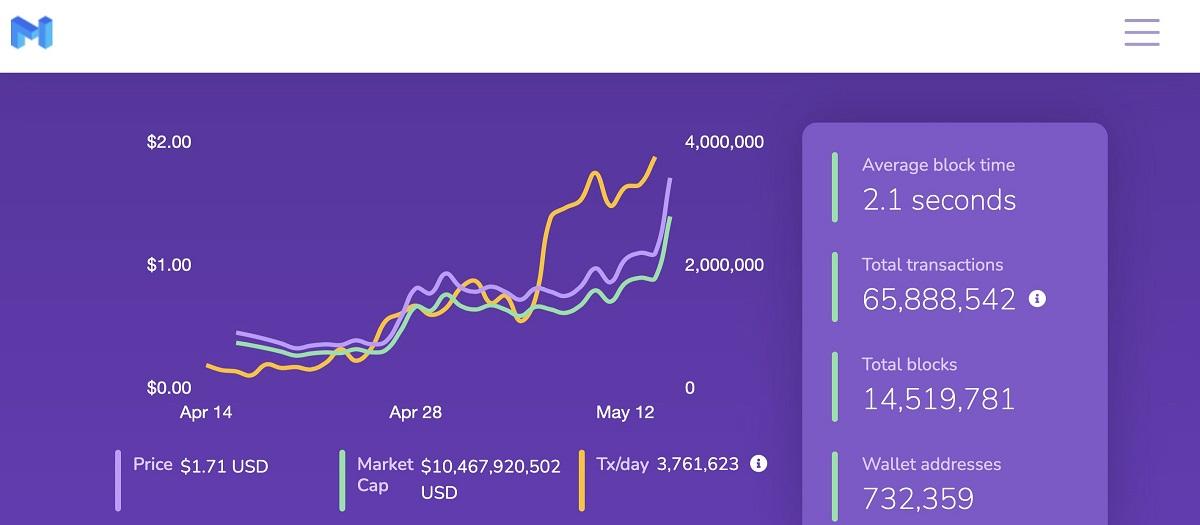 Another recent catalyst for the surge in investor interest for Polygon and some other altcoins like Cardano is their PoS (proof-of-stake) concept rather than PoW (proof-of-work). Compared to the energy-intensive PoS algorithm, PoW is much less energy-intensive. Elon Musk's recent tweet suspending the payment for Tesla vehicles in Bitcoin due to its energy-intensive nature has sent PoW coins soaring.
Article continues below advertisement
In general, the DeFi segment of cryptos has seen a rising interest lately. According to OKEX.com, "The first quarter of 2021 saw remarkable growth in the DeFi sector, as the total value locked in DeFi protocols tripled, from $15 billion to $46 billion." 
Article continues below advertisement
Is MATIC coin expected to go up more?
MATIC also aims to fix one of the big problems plaguing blockchain infrastructures right now, which is the scalability issue combined with high fees. Polygon tends to help projects scale up and handle a large number of transactions, especially those on the Ethereum network. 
A huge volume of transactions on the Ethereum network, especially related to the popularity of Dogecoin and Shiba Inu, has led to very high fees on Ethereum. As Polygon aims to fix that, it's gaining popularity. The congestion problem is only expected to rise going forward. In such circumstances, Polygon's solutions could come in handy. DeFi firm Aave, for example, announced its intent to work with Polygon to curb Ethereum congestion. Investors should bid its prices higher in the process.
Article continues below advertisement
Polygon crypto coin prediction
Most of the price predictions for Polygon crypto are bullish.
According to Coinpedia, some collaborations might result in the enhancement of its protocol as well as the platform. With bullish momentum, MATIC might hit $5 by the end of 2021.
According to DigitalCoinPrice, MATIC should reach $3.13 by 2021 end.
Meanwhile, WalletInvestor has a bullish target for MATIC. According to its Forecast System, MATIC is an awesome long-term (1-year) investment and its price could reach $5.12 in one year.
Will Polygon coin reach $10?
Polygon could reach $10 if its applications keep finding more users. WalletInvestor expects the token to reach the price of $19.3 by 2025. However, these predictions are very much influenced by the latest price momentum of the coin and should be taken with a pinch of salt. 
Article continues below advertisement
Polygon versus Polkadot
Polygon and Polkadot are somewhat similar in character. They are both Ethereum-based layer-two solutions focused on providing solutions that Ethereum currently lacks. However, there are differences in how each one works. While Polkadot relies on a shared multichain network to process transactions in parallel on smaller chains, Polygon effectively transforms Ethereum into a full-fledged multi-chain solution.
According to Bitcoinist, "Polygon's multi-chain infrastructure and ability to fully benefit from Ethereum's network effects rather than serving as a competing ecosystem gives the project significant upside in comparison to other systems."