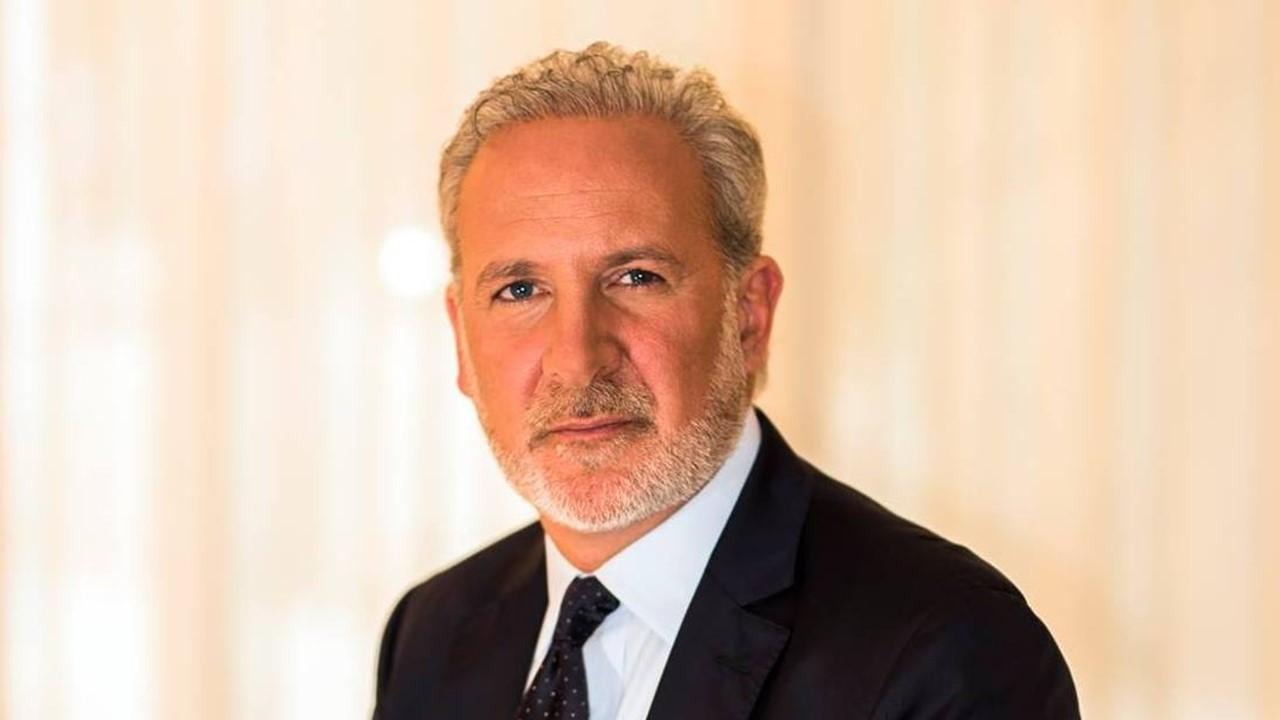 Peter Schiff Makes Millions as a Broker and Top Financial Expert
By Kathryn Underwood

Mar. 17 2022, Published 10:40 a.m. ET
In 1996, financial expert Peter Schiff founded Euro Pacific Capital. News publications like The Wall Street Journal, The Financial Times, and The New York Times frequently feature his interviews and expertise on the economy. He's the author of several financial books such as Crash Proof. What is Schiff's net worth in 2022?
Article continues below advertisement
Peter Schiff
Stock Broker, Author, Financial Analyst
Peter Schiff, who began his career at Shearson Lehman Brothers, co-founded Euro Pacific Capital in 1996. He was Euro Pacific's president until 2010, at which point he became its CEO. When the company was sold in 2017 and was renamed Alliance Global Partners, Schiff continued as a consultant to the Euro Pacific Capital division.
Birthdate: March 23, 1963
Education: B.S., Haas School of Business at U.C. Berkeley
Spouse: Lauren Schiff
Peter Schiff has an estimated $70 million net worth after decades in the financial industry.
Schiff spent over 20 years at Euro Pacific Capital. In 2006 interviews, he predicted the financial crisis and that real estate prices were due for a crash. He has criticized the overuse of credit and debt and pushed Americans to increase their savings efforts as a means of warding off catastrophe.
Article continues below advertisement
CelebrityNetWorth has estimated Schiff's net worth at about $70 million. In addition to providing frequent analysis on financial circumstances for news outlets, Schiff hosts a podcast, The Peter Schiff Show, and has authored several best-selling books.
His books include:
Crash Proof 2.0: How to Profit from the Economic Collapse

How an Economy Grows and Why It Crashes

The Real Crash: America's Coming Bankruptcy - How to Save Yourself and Your Country

The Little Book of Bull Moves in Bear Markets: How To Keep Your Portfolio Up When the Market is Down
Article continues below advertisement
Schiff predicted a recession if inflation continues to rise.
Article continues below advertisement
Schiff isn't a fan of Bitcoin or other cryptocurrencies. He criticized his son publicly for selling his gold and silver to invest in Bitcoin.
Article continues below advertisement
Peter Schiff critiqued Ukraine's president for casual attire when addressing Congress.
Schiff ruffled plenty of feathers on Twitter following the Ukrainian president's address to Congress on March 16, The Hill reported. After he criticized President Volodymyr Zelensky's casual army-green t-shirt as a form of disrespect to Congress and to the U.S., many responded with support for the Ukrainian leader as he faces war with Russia.
Article continues below advertisement
Innovation and leadership expert Gina Scott Ligon has said that Zelensky's casual appearance while speaking on video calls should be the norm for world leaders, MarketWatch reported. In the NPR program "On Point," Ligon stated that currently when people relate to authority figures, "There's a lack of trust, and there's a hunger for authenticity."
Ligon is also the director of the National Counterterrorism Innovation, Technology and Education Center at the University of Nebraska at Omaha. She noted that the simple shirt contrasted with a government building in the background helps make Zelensky "the anti-hero and the anti-government hero."