What Are the Top P2E Crypto Games in 2022?
If you haven't attempted crypto investing yet, chances are you also haven't joined any crypto games. P2E (play-to-earn) indicates a type of gaming that hinges on DeFi (decentralized finance) and NFT technologies. Here's a primer on P2E and the top P2E crypto games in 2022.
Article continues below advertisement
Article continues below advertisement
Along with the growth of the metaverse, P2E crypto games are becoming more popular. People who play P2E games like Axie Infinity and Alien Worlds can earn cryptocurrency, which can be exchanged for fiat currency.
GameFi spurred the creation of P2E games.
P2E games are a by-product of GameFi, which is the idea of merging gaming elements with NFTs and DeFi technologies. P2E games are based on the blockchain and involve "the incentivization of players through monetary rewards, allowing them to earn money in an open economy," according to Cybavo's blog.
Article continues below advertisement
What are the top P2E crypto games to try in 2022?
Some of the more popular P2E crypto games in the P2E space are Axie Infinity, Alien Worlds, Splinterlands, Arc8 by GAMEE, Farmers World, Star Atlas, and The Sandbox.
1. The Sandbox
Originally, this P2E game was launched in 2012. It was relaunched later in 2021 as an NFT-powered metaverse game. The Sandbox also enables the buying and selling of metaverse land. For example, there was a recent $450,000 sale of prime virtual real estate next to Snoop Dogg's Sandbox land.
Article continues below advertisement
Article continues below advertisement

2. Axie Infinity
Axie Infinity is an Ethereum-based game inspired by Pokemon. The game pits players against each other with competition between virtual pets. Smooth Love Potion (SLP) tokens are the platform's currency. Players can convert their winnings to buy on-platform to enhance the gaming experience or convert the tokens to fiat currency.
Article continues below advertisement
Axie Infinity launched in 2018 and surged in popularity in the second half of 2021. The game reached over $4 billion in total NFT trading volume, although its growth has slowed recently.
Article continues below advertisement
3. Alien Worlds
Alien Worlds is an Earth economic simulation using the Trilium (TLM) game token. The game takes the player on a journey through the year 2055. In this metaverse, users complete missions to mine Trilium.
Article continues below advertisement
4. Splinterlands
Fans of trading cards might enjoy this digital NFT version of a collectible card trading game. Splinterlands' native token is Dark Energy Crystals (DEC). Players compete in skill-based matches and tournaments to earn crypto rewards and can trade or sell digital NFT-based cards.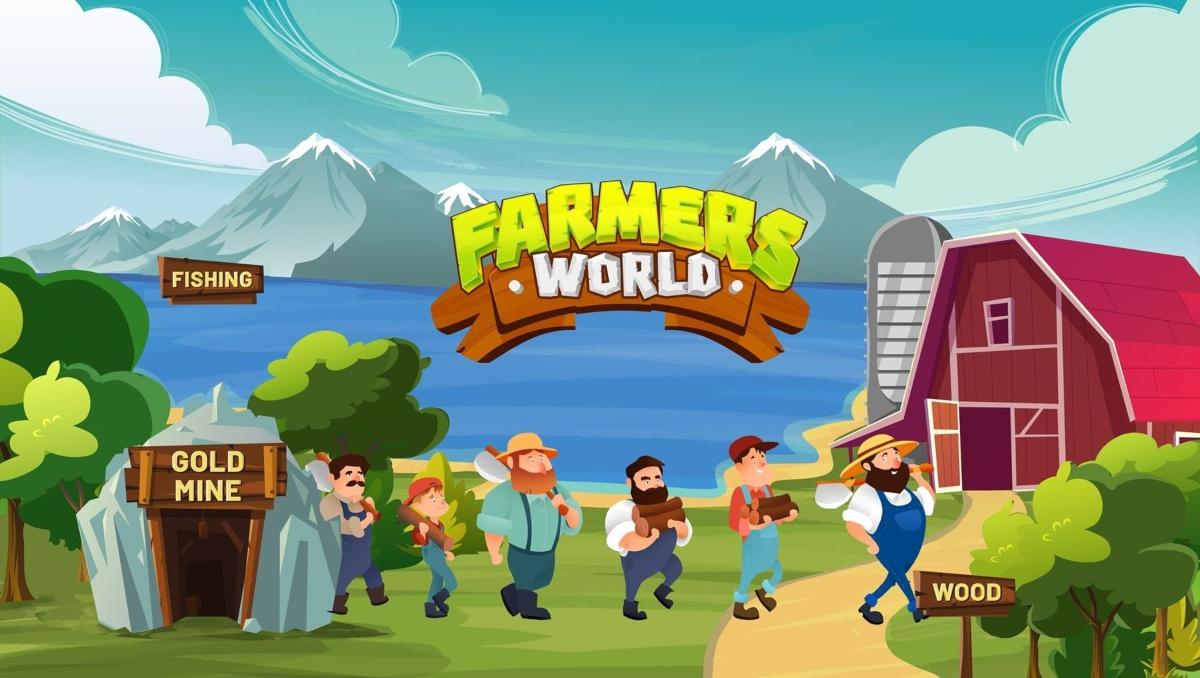 Article continues below advertisement
Article continues below advertisement
5. Farmers World
As the name implies, players can simulate a farming life on the NFT-based farming game Farmers World, which is similar to Farmville. Tasks like tending to plants and livestock and cultivating the land in your digital farm earn players reward tokens.
6. Star Atlas
Star Atlas is a futuristic game where players enter the year 2620 and compete for cryptocurrency rewards by owning land, building cities, and accomplishing quests. The game supports both ATLAS and POLIS cryptocurrencies.
Article continues below advertisement
7. Arc8 by GAMEE
You can jump on the Arc8 mobile gaming platform to compete against other players to earn rewards. GAMEE is the token backing this P2E game and users can spend tokens on admission fees to events or buy assets within the game.
There are new P2E crypto games coming in 2022.
New P2E games reach the market all the time, and some of the most anticipated upcoming releases set for alpha or beta launch in 2022 are Doctor Who: Worlds Apart, Monsters Clan, and Illuvium.