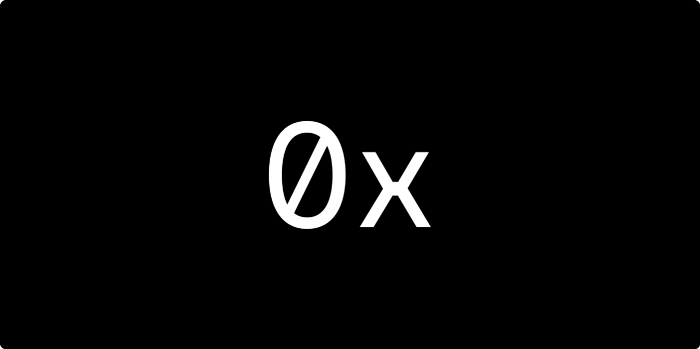 Ox Might Be the Next Hot Cryptocurrency, Investors Take Notice
Currently, some of the most promising cryptocurrencies are still relatively unknown. Just like how Bitcoin and Ethereum made early investors millions, this next generation of altcoins offers similar growth potential if you can pick out the winners.
Article continues below advertisement
One token you probably haven't heard of is Ox (ZRX). However, you might have heard of some of its larger competitors, like UniSwap and SushiSwap. Ox is a relatively obscure decentralized exchange that lets users trade different Ethereum-based tokens among each other and trade other tokenized assets like gold, stocks, and even video game items. Here's everything you need to know about Ox and just how high its price could go in 2021.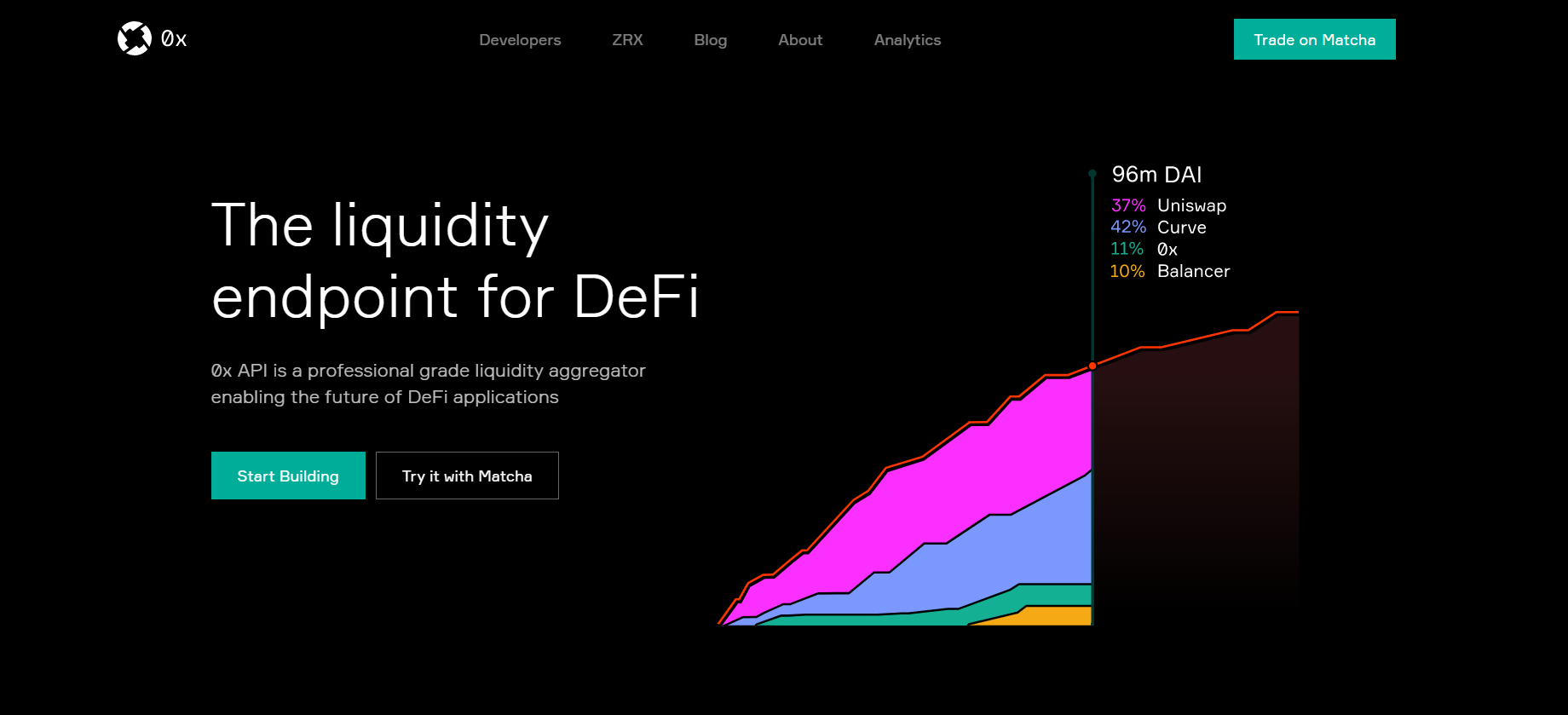 Article continues below advertisement
What is Ox?
To understand Ox, you need to know the difference between centralized and decentralized crypto exchanges. Centralized exchanges are like Coinbase and Binance. They require you to register an account, comply with identity verification procedures, and also take a cut out of every transaction you make. Decentralized exchanges don't have any sort of middleman. Crypto buyers and sellers are directly matched with one another. Oftentimes, you can directly link your digital wallet to a decentralized exchange and bypass the need to create an account to verify your identity.
Ox is one such platform. Founded in 2016, Ox is among other decentralized exchanges trying to make a name for themselves in this market. What powers Ox is the ZRX token, which is used to fill and pay for transactions on the network. ZRX is also a governance token, which means that holders get to vote on potential changes in the network.
Article continues below advertisement
In 2019, Ox announced that it had overhauled its token and let holders "stake" their saved ZRX tokens onto the market to earn passive income, like a dividend. At the same time, staked tokens don't influence your voting capacity.
Article continues below advertisement
Ox's price prediction in 2021
The prices for Ox haven't surged as high as some other cryptocurrencies out there, but its recent gains are still respectable. Since the beginning of 2020, the prices are up more than 464 percent. The prices have risen from $0.35 to $1.95. However, it's still a far cry from the $2 all-time high seen back in 2018. If Ox can break that resistance level, its price could end up skyrocketing.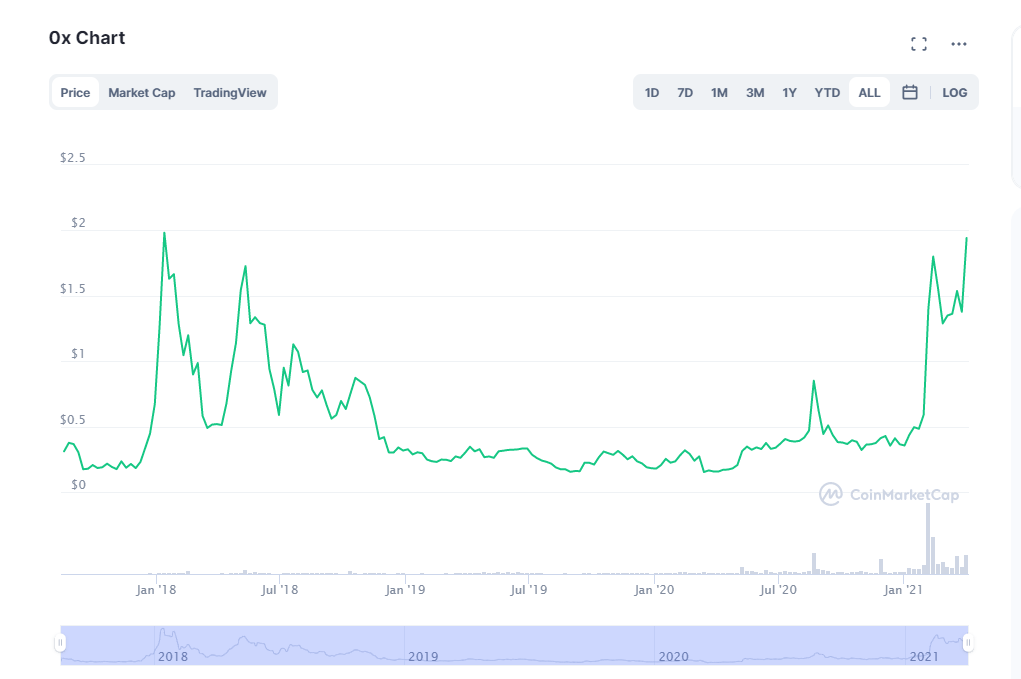 Article continues below advertisement
Other decentralized exchanges, like SushiSwap and PancakeSwap, all are significantly larger than Ox, which is only the 71st largest project by market cap. So, there's still a lot of room for Ox to grow. Expect prices to break $2 within the next week before rising to $3 and beyond before the end of this year.
Where to buy Ox tokens
There's another reason why Ox has an advantage over other decentralized exchanges. It's one of the few altcoins that has a listing on Coinbase, which is a pretty big deal for a relatively small crypto project. You can also buy Ox on other exchanges like Binance and on smaller platforms like Gemini, Bittrex, and Bitfinex.
You would be hard-pressed to find another decentralized exchange token that boasts listings on both Binance and Coinbase. That's already a pretty strong sign for Ox's future potential.