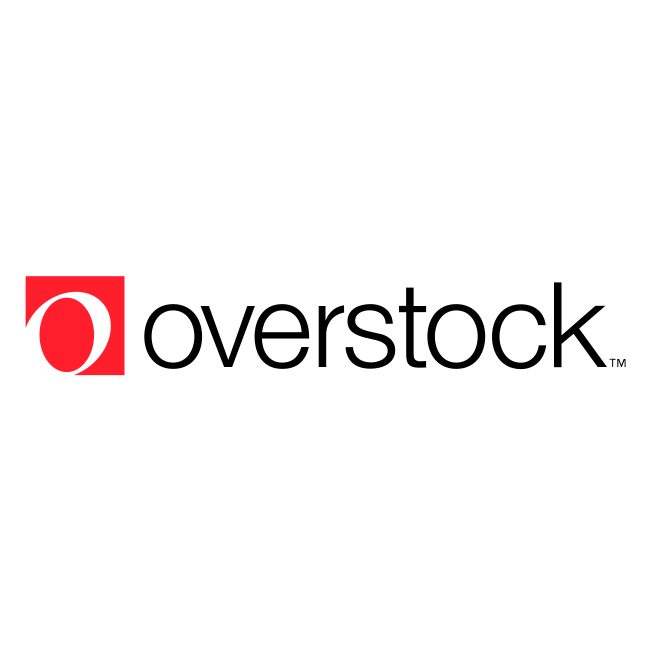 Here's Why the 2019 Overstock (OSTK) Short Squeeze Is in the News Again
By Adam Goodpasture

Apr. 14 2021, Updated 4:39 p.m. ET
Long before the WallStreetBets heists of GameStop and AMC, another notable short squeeze gripped the trading world. Flying under the radar, perhaps due to attention spans being shorter than they have been being locked away during a pandemic, Overstock saw itself in the middle of a short sale dilemma. However, this story doesn't involve an army of retail investors taking cues from a Reddit moderator. No, this short squeeze was a battle between a CEO and the short-sellers he despised.
Article continues below advertisement
The online retailer may seem like an odd company for investors to pick to short sell. With consumer behavior increasingly migrating toward online shopping, Overstock is poised to anchor itself in this market—even more so during a pandemic that has seen physical shopping slowed dramatically.
Overstock's CEO has been feuding with short sellers for years.
Short sellers bank on a company not performing well. Borrowing shares from a brokerage and repurchasing them at a lower price is how short sellers make their money.
Article continues below advertisement
However, CEOs of companies don't take too kindly of investors betting they'll fail. And Overstock's CEO, Patrick Byrn, is no exception. A decades-long disdain for short sellers has been Bryne's M.O.

Article continues below advertisement
In 2019, Overstock shares were significantly shorted. Investors didn't buy into the company's future and viewed it as a sinking ship.
Byrne, seeing cryptocurrency gaining steam, sought to create a blockchain by partnering with tZero, Medici Ventures—with a goal to supplant the existing financial system with a blockchain-based one.
Article continues below advertisement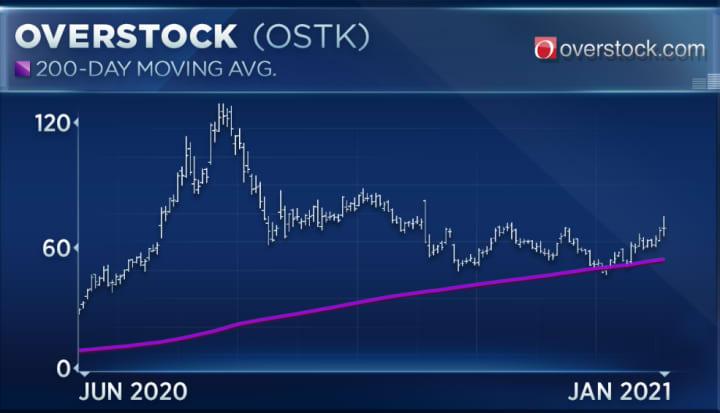 This, in turn, caused Overstock's shares to soar in value, thus squeezing the short-sellers. But when the Securities and Exchange Commission cracked down, Byrne sold his shares and stepped down as CEO.
Article continues below advertisement
Overstock (OSTKO) is back in the news as Coinbase goes public.
With Coinbase going public this week, Overstock has seen a tremendous increase in its share price. The 52-week share price return for OSTKO is up 890 percent.
Perhaps the news of Coinbase going mainstream is shining a light on all corners of the cryptocurrency world. Investors are bullish on everything from Bitcoin and Dogecoin to blockchains like the one Byrne built during his time at Overstock.
Article continues below advertisement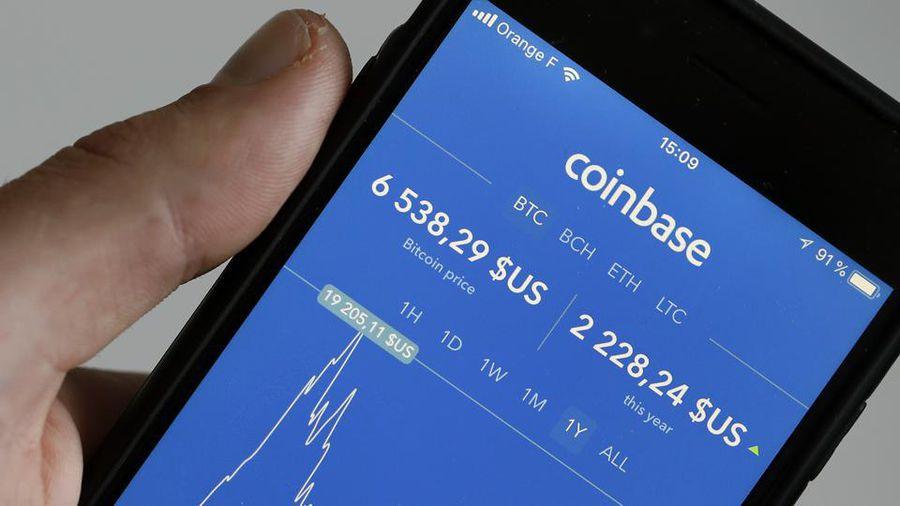 Article continues below advertisement
As Overstock continues its rise, what will happen to the short sellers?
It's yet to be seen how more recent short squeeze stories will play out. GameStop is revamping its business model to fit the modern, digital world. However, Overstock establishing itself in the cryptocurrency world—and seeing success—is another animal altogether.
Article continues below advertisement
The volatility present in digital currencies makes it hard to predict how long-lasting Overstock's success in the cryptocurrency will last.
As for the short-sellers, in an effort to hedge their losses, they purchased OSTK shares to profit from the gains they were experiencing. However, as shares increases, their profits were continuously being curtailed by their losses.