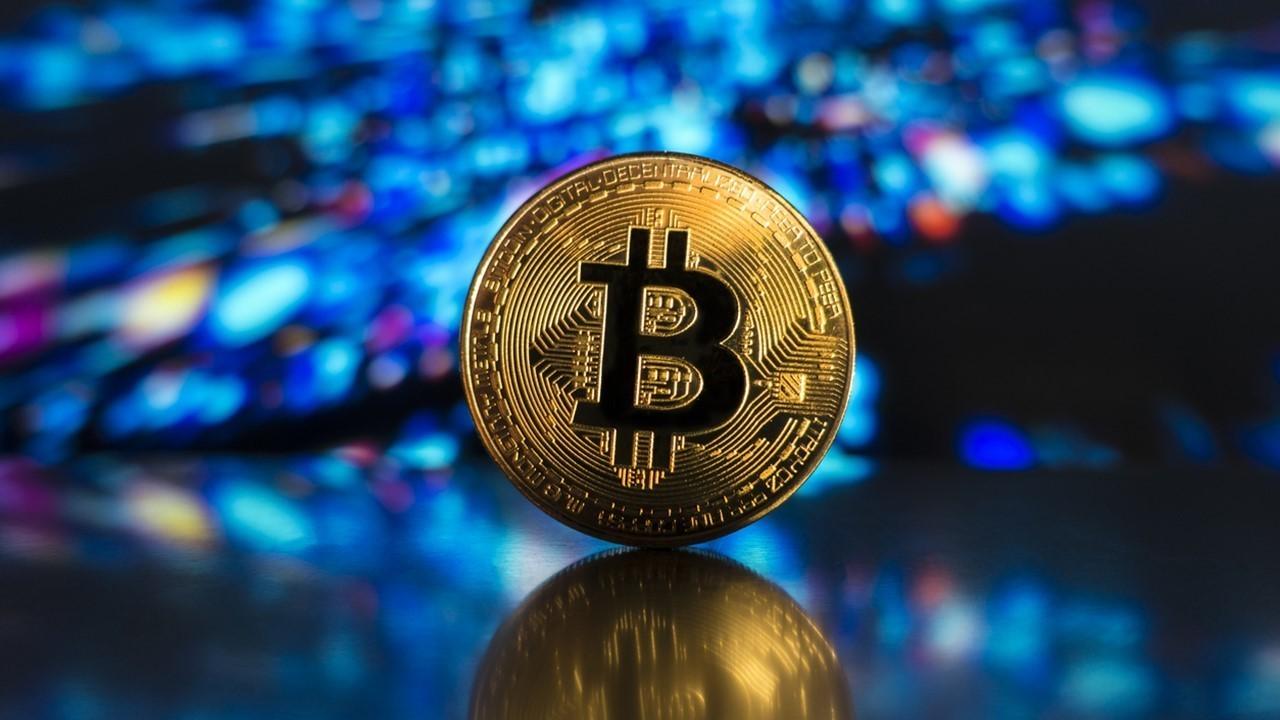 How to Invest in the Osprey Bitcoin Trust and Whether You Should
Bitcoin's blistering bull run, which recently drove its price past $50,000, has got many people excited about investing in the blue-chip cryptocurrency. You can invest in bitcoin in a variety of ways. You could buy the coin directly or buy shares in an investment fund that gives exposure to the cryptocurrency. The Osprey Bitcoin Trust (OBTC) is one of them.
Article continues below advertisement
OBTC is an investment product from Osprey Funds. A bitcoin investment trust purchases the cryptocurrency and holds it. Investors seeking a piece of the holding then buy shares in the trust.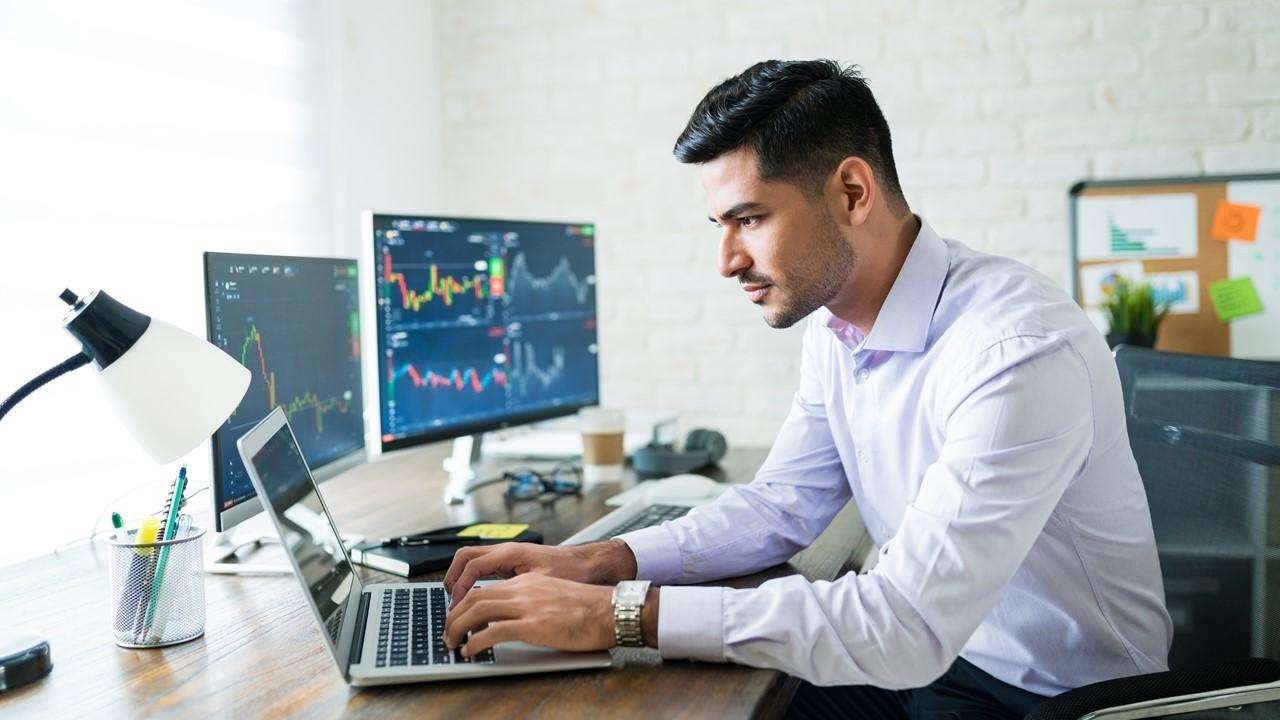 Article continues below advertisement
The team running Osprey's fund is made up of people who worked at investment arms of big banks like JPMorgan Chase, Citigroup, Credit Suisse, and Barclays. Osprey is working with Fidelity Digital Assets as the custodian of its bitcoin holding and Grant Thornton as an auditor.
Article continues below advertisement
The Osprey Bitcoin Trust OBTC is available to retail investors
The Osprey Bitcoin Trust debuted in 2019. However, it remained exclusive to accredited investors with access to the private capital market until recently. In February 2021, OBTC started trading publicly, which made it accessible to retail investors through regular stock brokerage accounts.
OBTC joins the Grayscale Bitcoin Trust (GBTC) as another publicly traded bitcoin fund. The other bitcoin trusts are Bitwise, CrossTower, and BlockFi, but their shares aren't publicly traded yet. Grayscale is much bigger than Osprey. Its GBTC has more than $34 billion in assets compared to about $80 million for OBTC. OBTC's share price goes for about $30, while GBTC costs more than $50. OBTC debuted at about $60.
Article continues below advertisement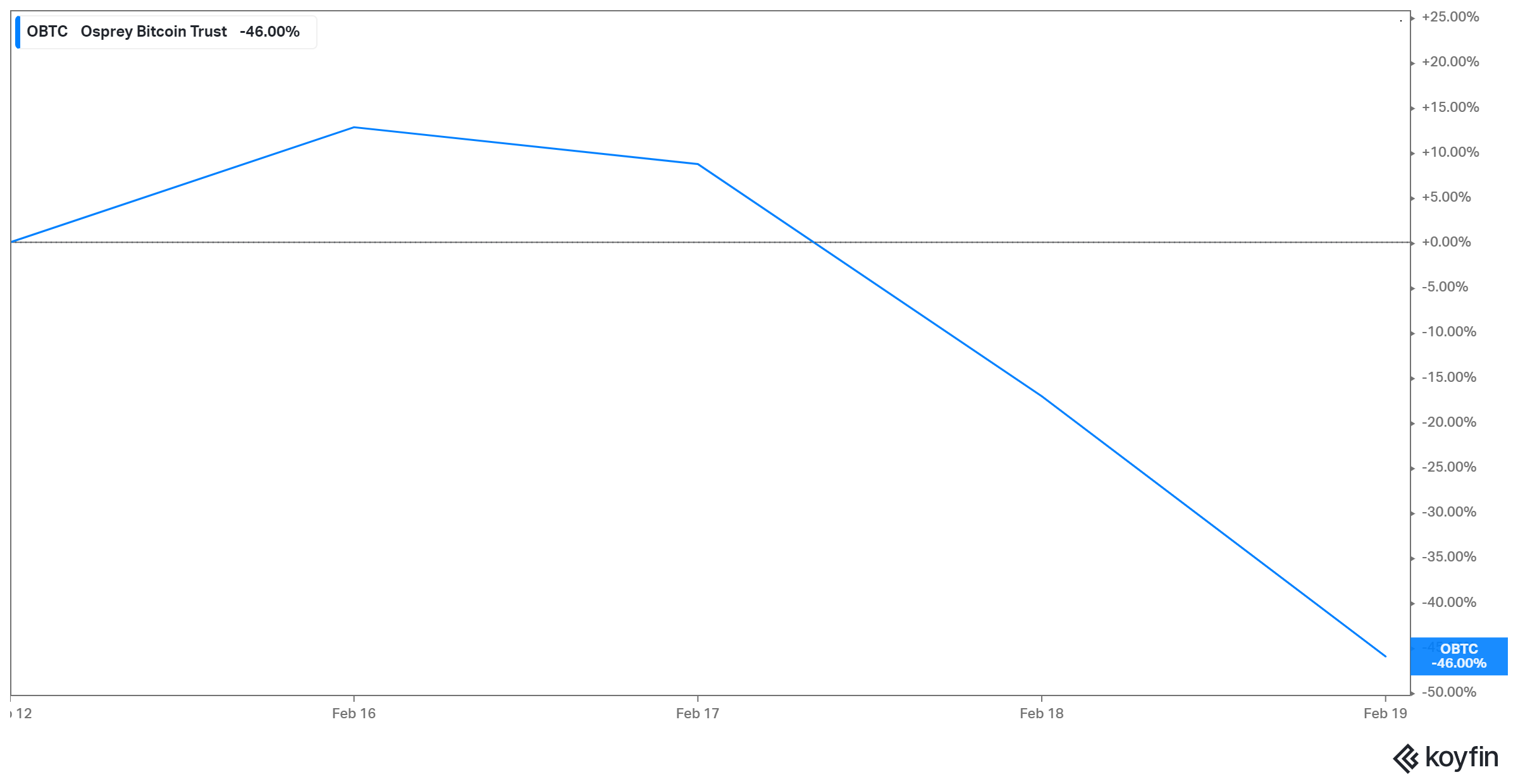 Bitcoin funds are springing up because of the absence of ETFs tied to the cryptocurrency. It means OBTC and GBTC could transform into ETFs once the SEC starts approving them. In that case, they would move their shares to the NYSE or Nasdaq to gain broader investor exposure. However, some investors are skeptical of publicly-traded bitcoin funds.
Article continues below advertisement
How to invest in the Osprey Bitcoin Trust
OBTC and GBTC trade on OTC markets instead of the NYSE or Nasdaq. As a result, you will need to go through a brokerage that offers access to the OTC market to be able to buy OBTC shares. Robinhood isn't an option for you now. Instead, you can work with Charles Schwab, TD Ameritrade, TradeStation, Interactive Brokers, and Fidelity.
OBTC is a good deal for investors
Bitcoin funds like OBTC track the price of the cryptocurrency. They offer a simpler path for investors to participate in the bitcoin boom but without the usual hassle of handling the cryptocurrency directly. There are two ways investors can invest in OBTC. You could buy its OTC market traded shares. There you have the flexibility to buy as many or as little as you want.
Article continues below advertisement
You could also invest directly in OBTC through the fund provider as in participating in a private market. In that case, you would need to prepare an initial investment of $25,000. But that is only half of what you would need to invest directly in Grayscale's bitcoin fund.
In addition to the minimum investment requirement, those investing in OBTC directly are also charged an annual management fee at 0.49 percent of their asset value. That compares to 2 percent expense ratio for Grayscale's GBTC. As a result of the more than 75 percent fee difference, OBTC sells itself as the lowest-priced publicly traded bitcoin fund.